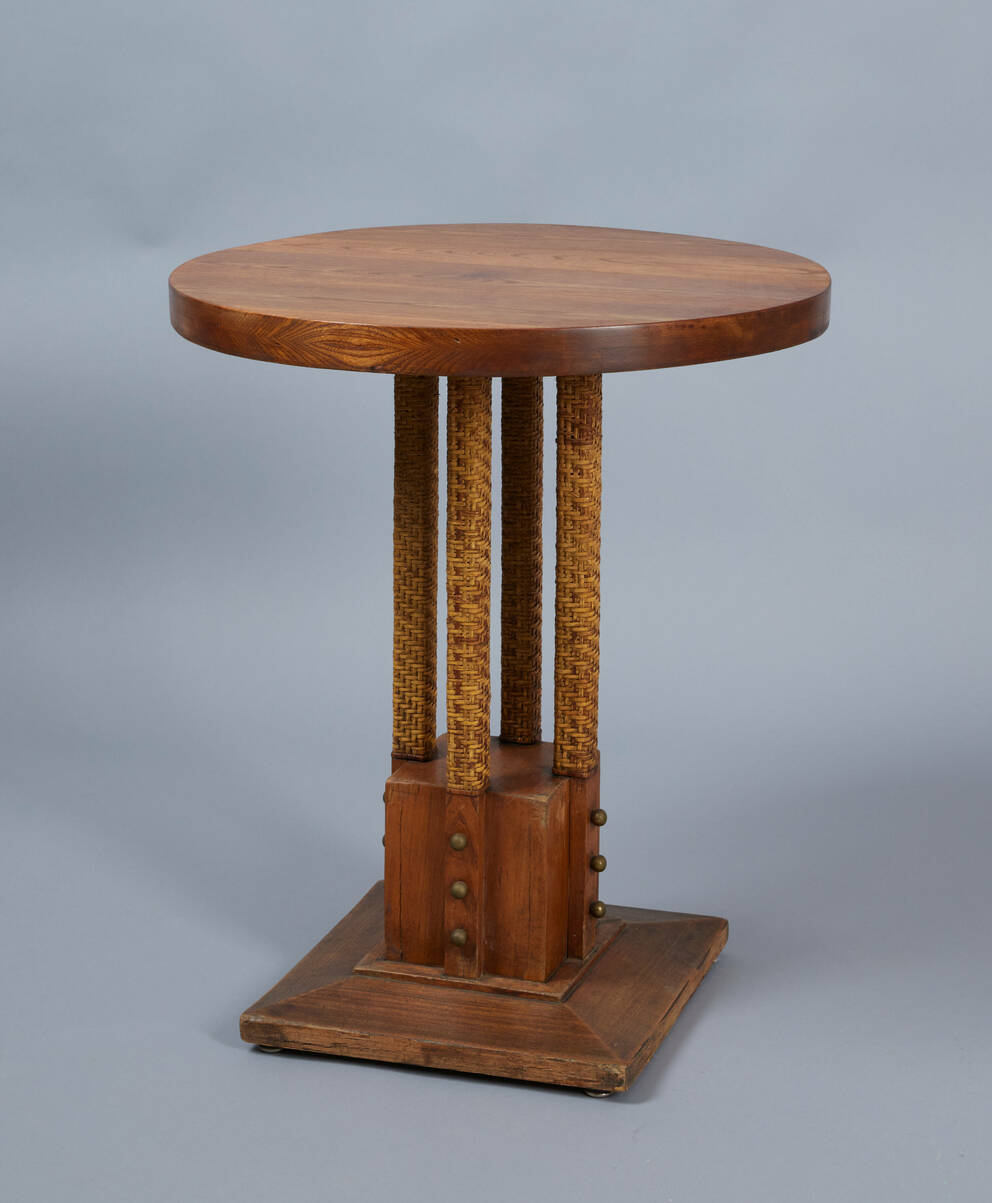 Leopold Museum,
Vienna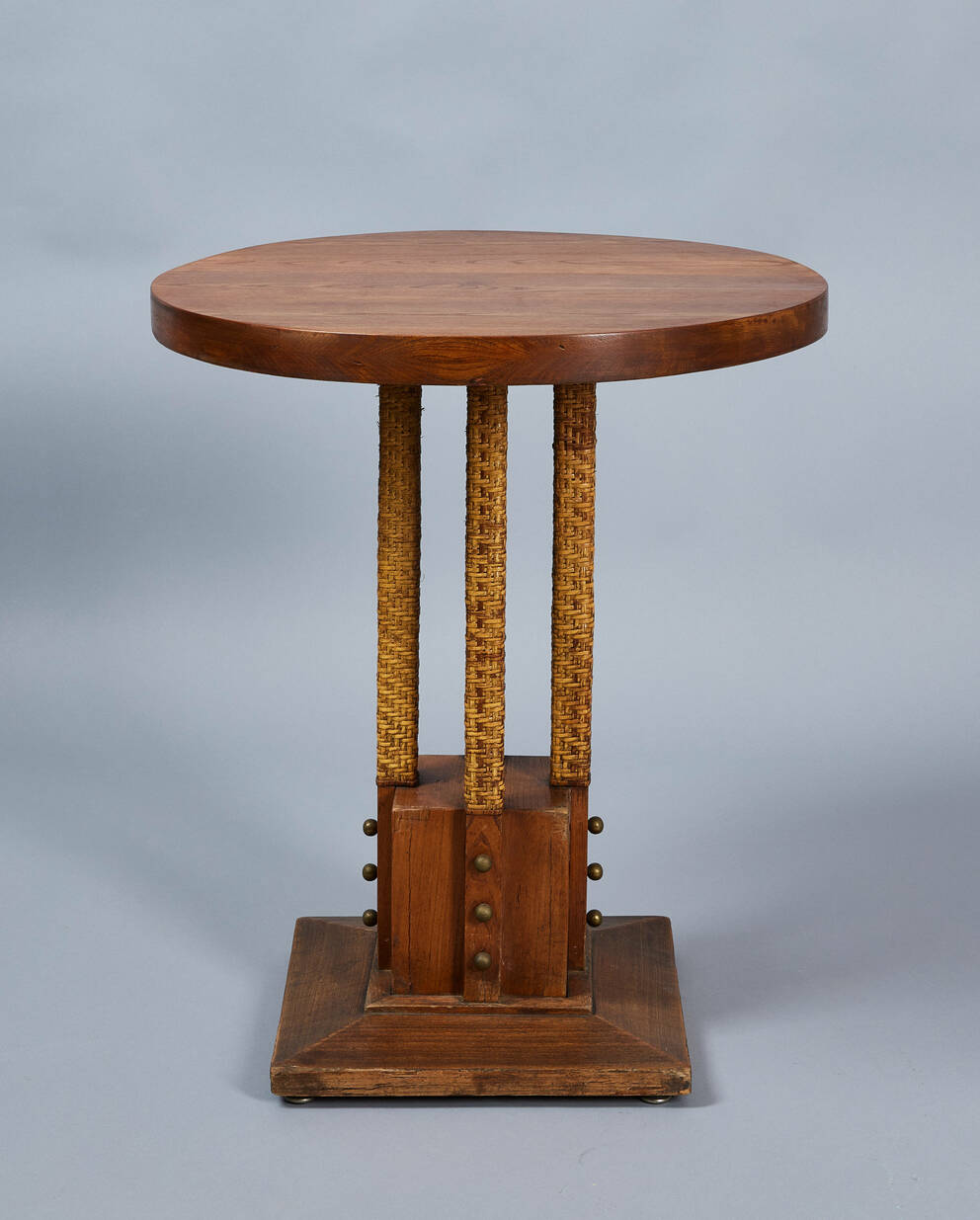 Leopold Museum,
Vienna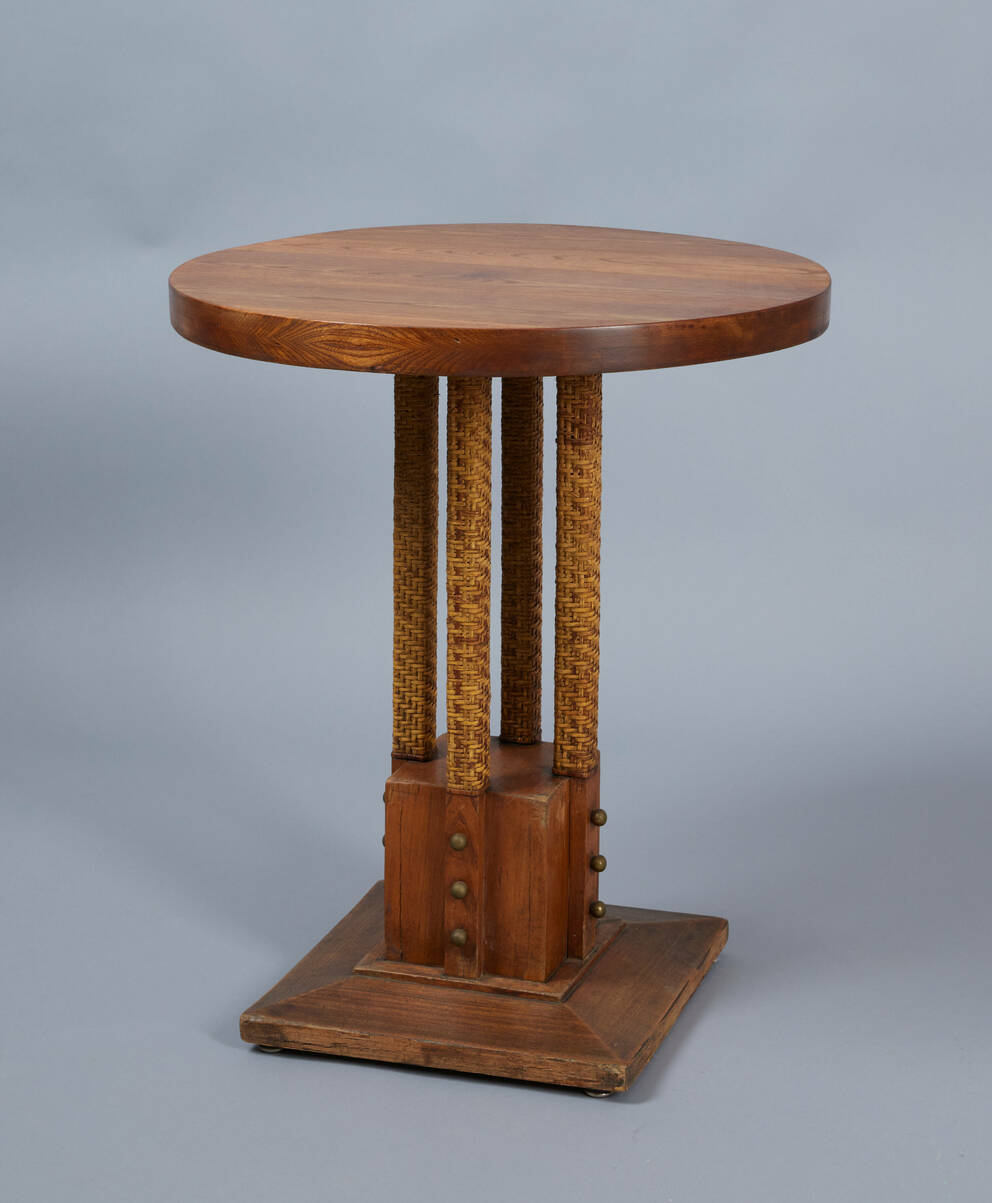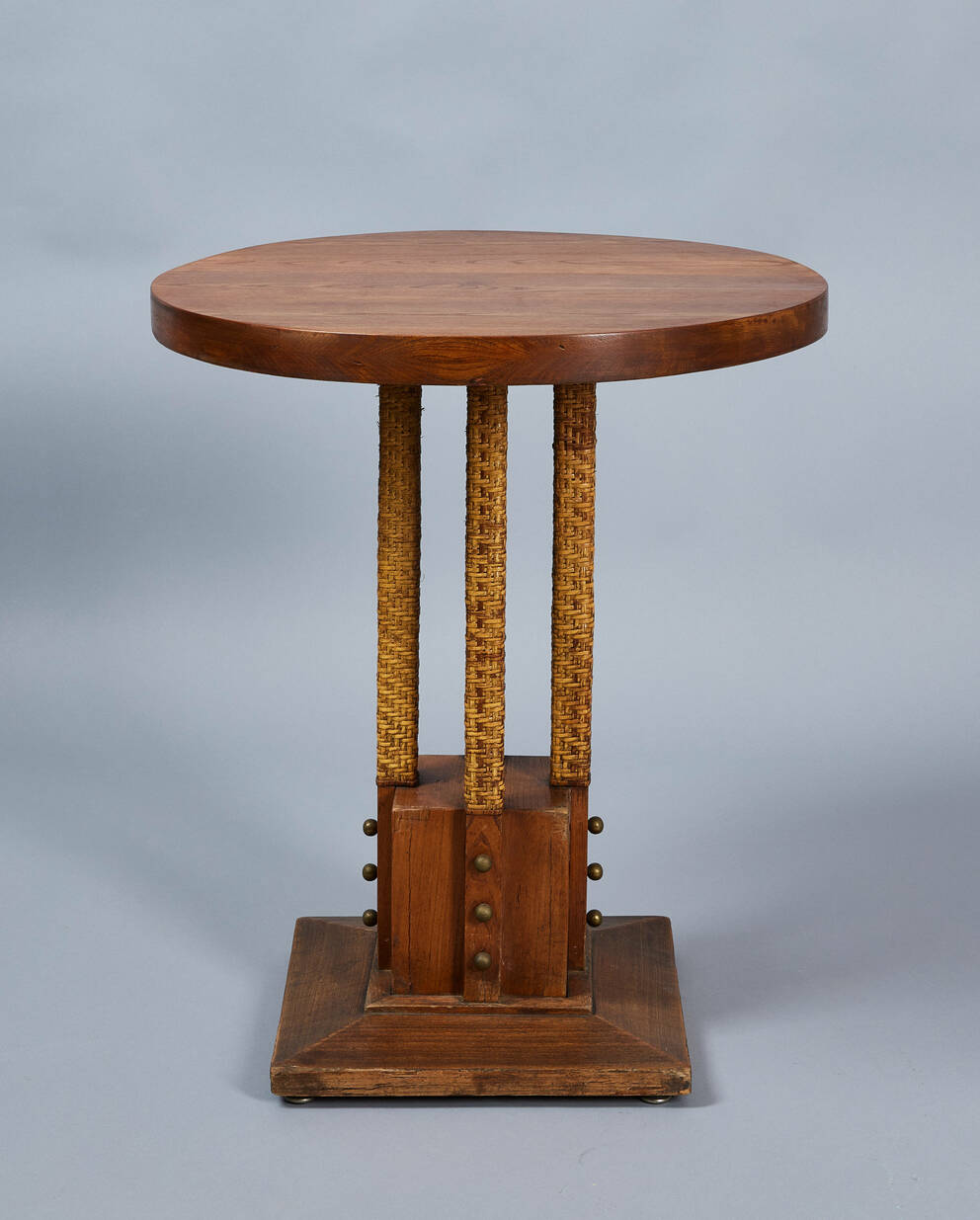 Round Table
1903
Field elm wood, solid and veneered, canework, brass balls, raffia
76.5×64.8 cm
Artists
Wilhelm Schmidt

(Grulich/Králíky 1880–[after]1928)

Prag-Rudniker Korbwaren-Fabrikation

(Rudnik 1877–1965 Vienna )
Unfortunately not on display at the moment
What characterizes this round table, aside from a mix of materials ranging from solid and veneered elmwood to cane and brass, is simple geometric shapes. They are typical of the specific Viennese articulation of international Jugendstil. The design of this piece of small furniture comes from Wilhelm Schmidt (1880–after 1928) or Hans Vollmer (1878–1969), who both studied under Josef Hoffmann (1870–1956) at the Vienna Arts and Crafts School and independently further developed his central call for material-appropriate design and processing. Schmidt and Vollmer both worked as designers for the Prague-Rudnik Wickerwork Manufactory, which, similarly to the manufactories of Thonet Brothers or Jacob & Josef Kohn, employed as designers renowned artists of Viennese Modernism. Prague-Rudnik Wickerwork was considered one of the largest manufacturers of wickerwork products worldwide and, as exemplified by this design, was not shy to produce unusual combinations of different materials.
Object data
Artist/author

Design: Wilhelm Schmidt
Execution: Prag-Rudniker Korbwaren-Fabrikation

Title

Round Table

Date

1903

Art movement

Art Nouveau

Category

Furniture

Material​/technique

Field elm wood, solid and veneered, canework, brass balls, raffia

Dimensions

76.5×64.8 cm

Credit line

Leopold Museum, Vienna, Inv. 4341

Inventory access

Contributed to the Leopold Museum-Privatstiftung in 1994

Keywords
If you have further information on this object, please contact us.