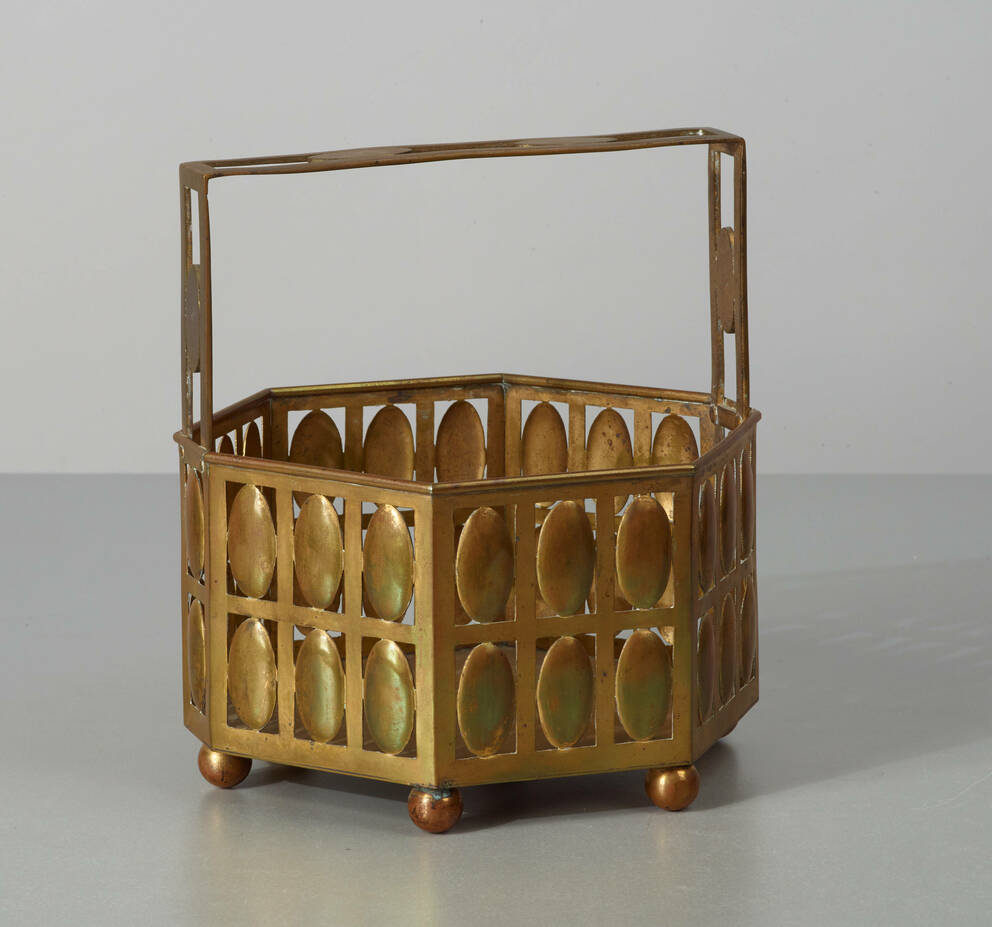 Leopold Museum,
Vienna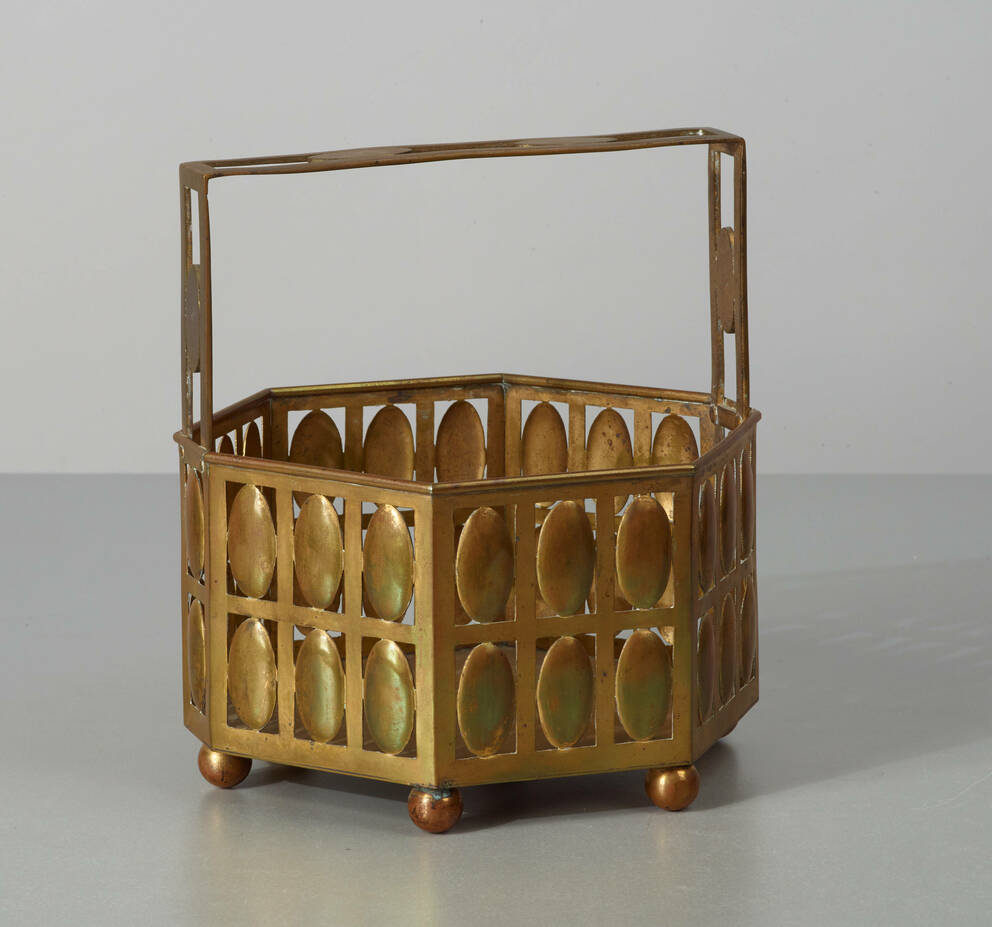 Handle Basket
c. 1910
Bronzed metal
20.7×18.7×17.8 cm
Artists
Hans Ofner

(St. Pölten 1880–1939 Salzburg)
Unfortunately not on display at the moment
Basic geometric shapes and bodies like rectangle, square, oval, and sphere define this compact brass handle basket. With its reduced design vocabulary, it seamlessly aligns with other designs of Viennese Jugendstil, the Wiener Werkstätte and in particular the school of Josef Hoffmann (1870–1956). As the object has no marks, its maker cannot be unequivocally identified. The design may possibly come from the St. Pölten, Lower Austria, based architect and designer Hans Ofner (1880–1939). He studied at the Vienna Arts and Crafts School under Josef Hoffman between 1903 and 1906 and is considered an independently working yet faithful pupil of the co-founder of the Wiener Werkstätte. Ofner's designs were produced by the two most important local metalware manufacturers, Argentor Werke Rust & Hentzel and the company of Wolkenstein & Glückselig. A glass inset bowl for sweets that this piece of tableware once presumably contained is missing today.
Object data
Artist/author

Attributed to: Hans Ofner

Title

Handle Basket

Date

c. 1910

Art movement

Art Nouveau

Category

Arts and crafts

Material​/technique

Bronzed metal

Dimensions

20.7×18.7×17.8 cm

Credit line

Leopold Museum, Vienna, Inv. 4414

Inventory access

Contributed to the Leopold Museum-Privatstiftung in 1994

Conservation patron

Gertraude Kabelka

Keywords
If you have further information on this object, please contact us.
Provenance
Provenance research
Leopold Museum
i
Dr. Rudolf Leopold, Wien (o.D.);
Leopold Museum-Privatstiftung, Wien (1994)
For provenance related information, please contact us.