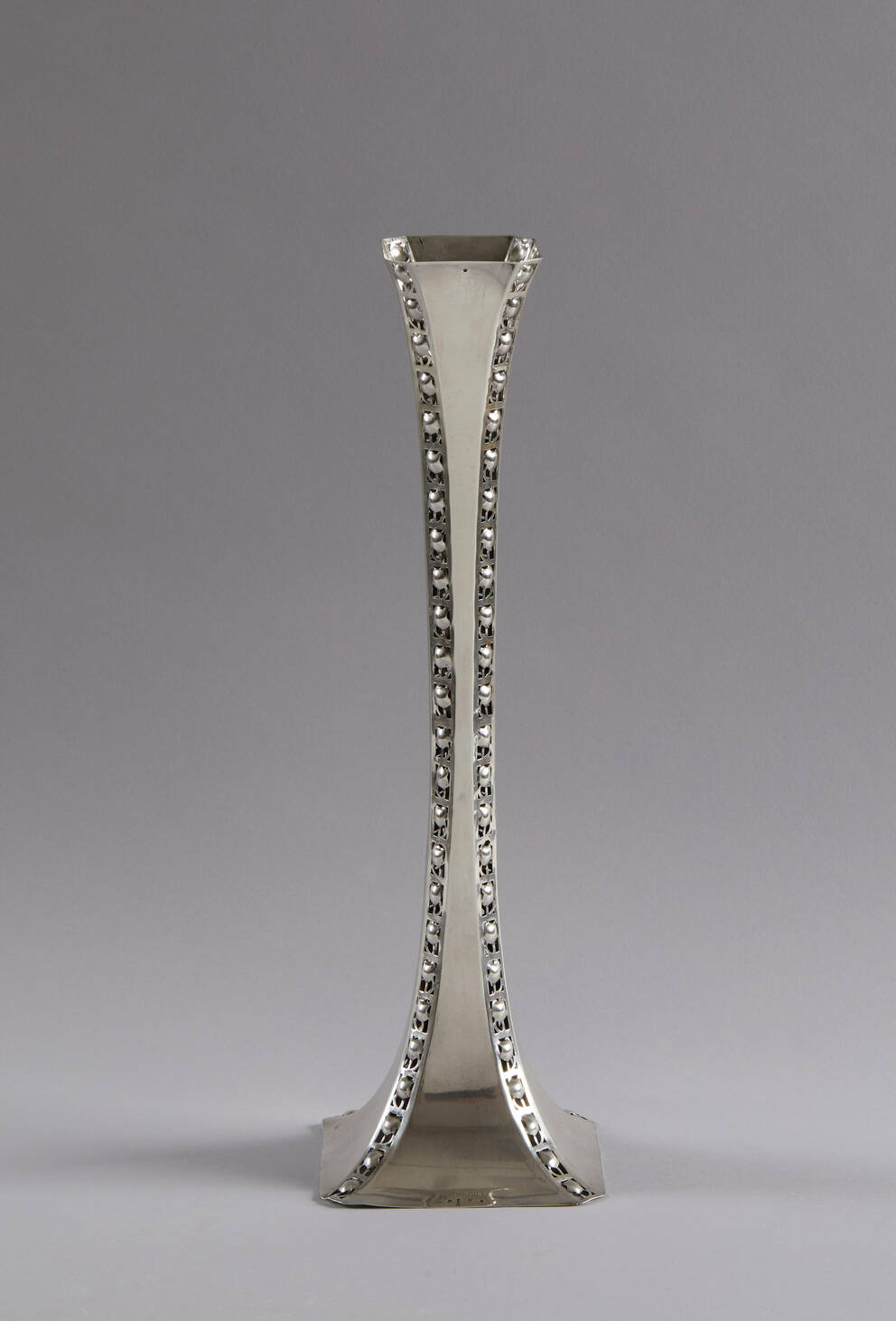 Leopold Museum,
Vienna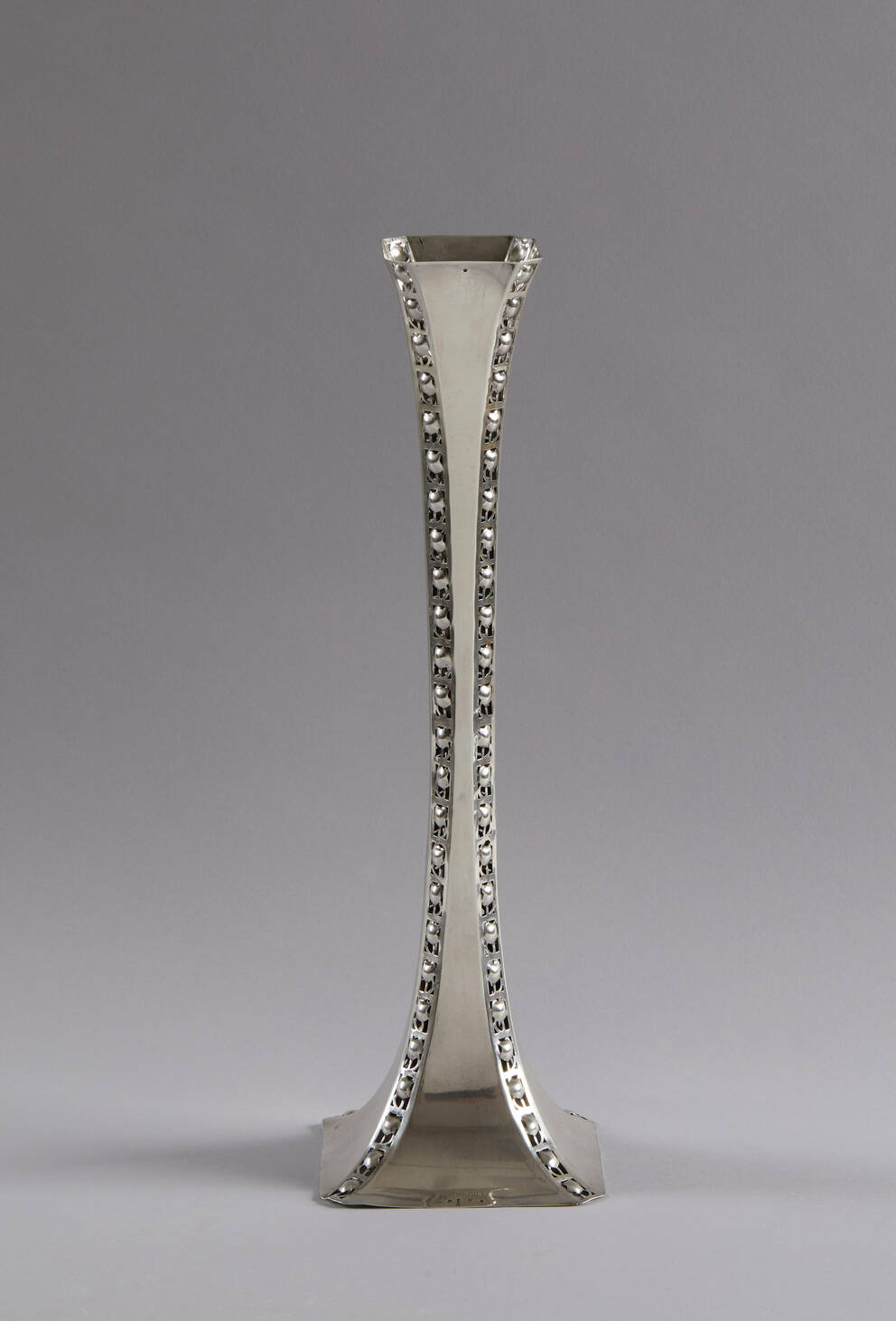 Artists
Koloman Moser

(Vienna 1868–1918 Vienna)

Wiener Werkstätte
Unfortunately not on display at the moment
The aim of the Wiener Werkstätte was to permeate all areas of life with art. High-quality decorative objects and articles of daily use, produced serially or as unique items, were meant to adorn man's entire surroundings. In 1906, the Wiener Werkstätte opened an exhibition hall on Neustiftgasse in Vienna with the exhibition Der gedeckte Tisch [The Laid Table] organized by Koloman Moser (1868–1918) and Josef Hoffmann (1870–1956). In the exhibition, visitors could see the Wiener Werkstätte's products and achievements. On display were several tables laid and decorated in different ways. Along with various glasses and table services, the exhibition also featured jardinières and Moser's 1903 flower vase with a cloverleaf pattern.
Object data
Artist/author

Design: Koloman Moser
Execution: Wiener Werkstätte

Title

Bud Vase

Date

Design: 1903

Art movement

Wiener Werkstätte

Category

Arts and crafts

Material​/technique

Silver

Dimensions

42.9×12.9×13 cm

Signature

Marked: Monogram JH (for Josef Hoffmann), rose mark, WW, silver mark, KT (monogram of the executing silversmith)

Credit line

Leopold Museum, Vienna, Inv. 4542

Inventory access

Contributed to the Leopold Museum-Privatstiftung in 1994

Selection of Reference works

Koloman Moser 1868-1818, hrsg. von Rudolf Leopold/Gerd Pichler, Wien 2007 (Ausst.-Kat. Leopold Museum, Wien, 25.05.2007-10.09.2007).

Conservation patron

Info-Team des Freundevereins

Keywords
If you have further information on this object, please contact us.
Provenance
Provenance research
Leopold Museum
i
Dr. Rudolf Leopold, Wien (o.D.);
Leopold Museum-Privatstiftung, Wien (1994)
For provenance related information, please contact us.