Bentwood Chair Mod. No. 51
, c. 1885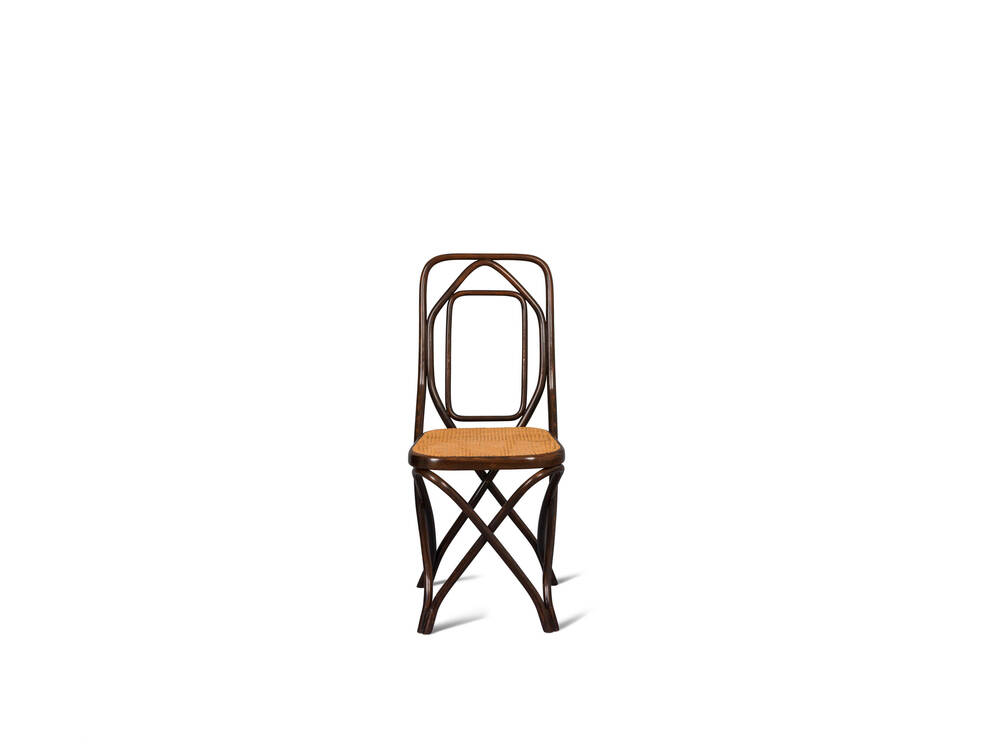 Leopold Museum,
Vienna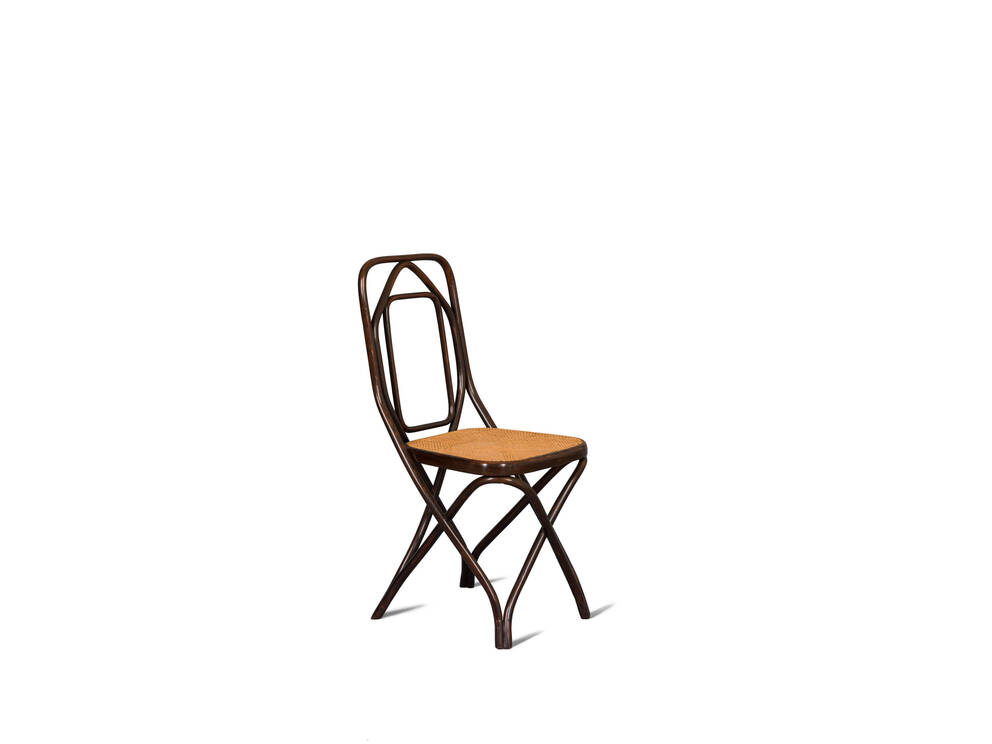 Leopold Museum,
Vienna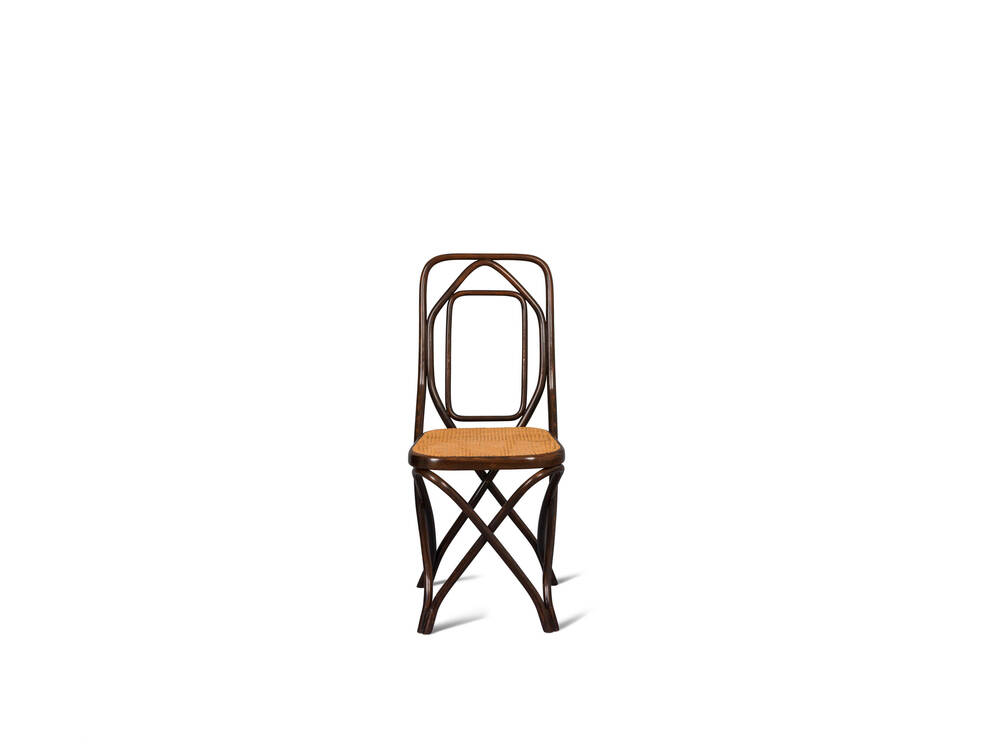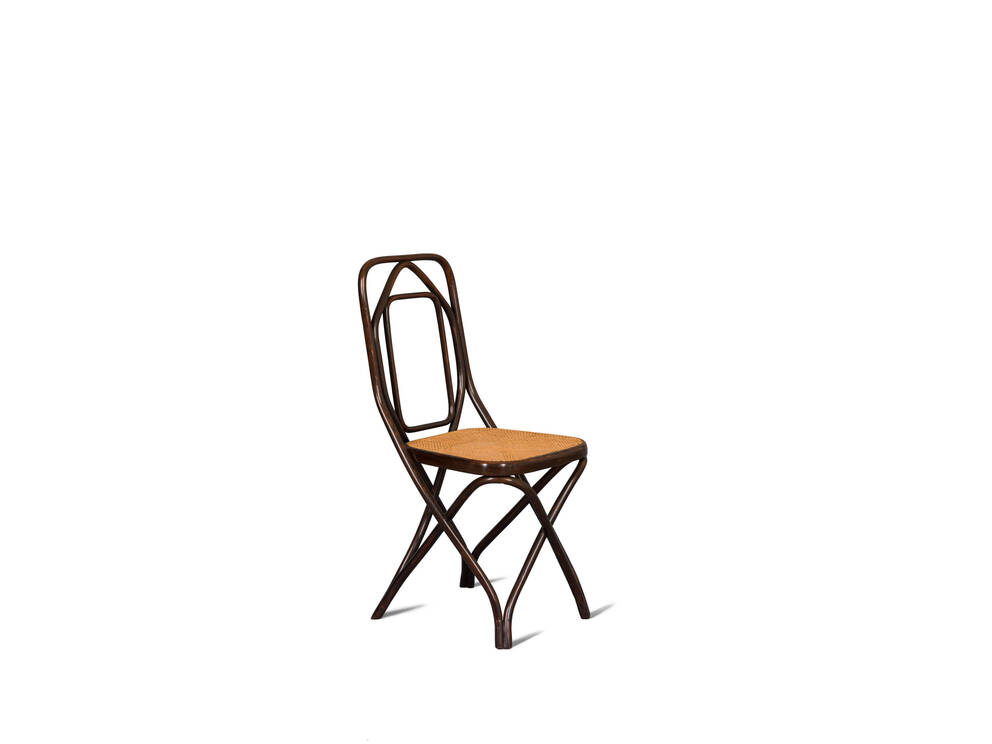 Bentwood Chair Mod. No. 51
c. 1885
Bentwood, dark stained beech, caned seat
90.7×39×50.9 cm
Artists
August Thonet

(Boppart 1829–1910 Arco)

Gebrüder Thonet

(founded in 1849)
Unfortunately not on display at the moment
August Thonet (1829–1910) was the third-oldest son of Michael Thonet (1796–1871). From 1869 to 1890, he headed the Thonet factory in Bistritz in present-day Romania, which became the most productive of the Thonet factories under his leadership. This was mostly owed to the development of new models likely created under his aegis. Though his authorship cannot be verified, he was probably also responsible for the design of chair no. 51. It has often been said that the chair's shape recalls the construction of an iron building. It consists of six bentwood components that are connected in an ornate manner: The backrest is made up of three pieces of bent wood, with the backrest's outer arch leading into the front legs and the extension of the inner arch crossing over into the chair's back legs. Two further bentwood parts complete one front leg each and the diagonal back leg, thus forming loops which carry the ring of the seat.
Object data
Artist/author

August Thonet
Execution: Gebrüder Thonet

Title

Bentwood Chair Mod. No. 51

Date

c. 1885

Category

Furniture

Material​/technique

Bentwood, dark stained beech, caned seat

Dimensions

90.7×39×50.9 cm

Credit line

Leopold Museum, Vienna, Inv. 4636

Inventory access

Contributed to the Leopold Museum-Privatstiftung in 1994

Keywords
If you have further information on this object, please contact us.