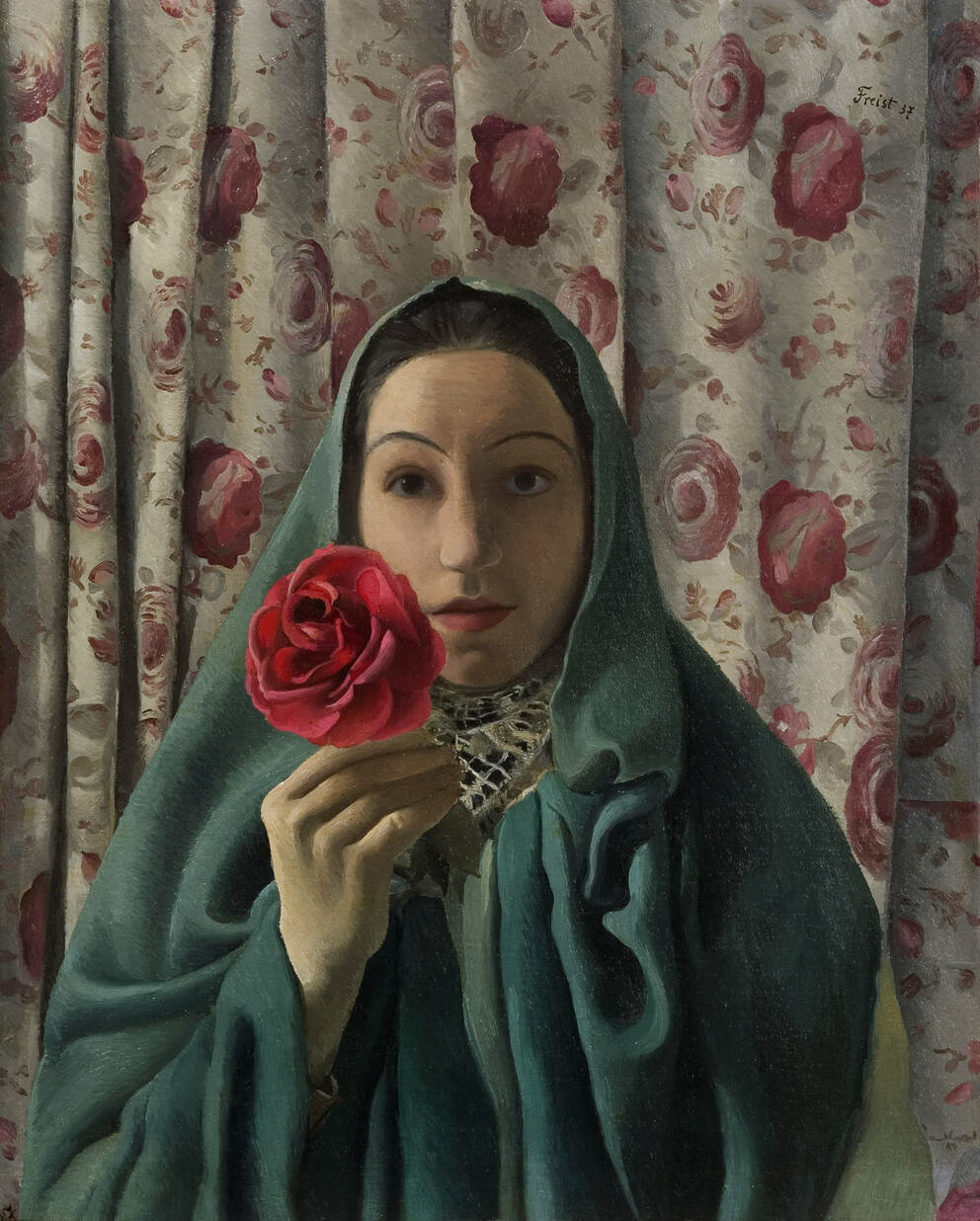 Leopold Museum,
Vienna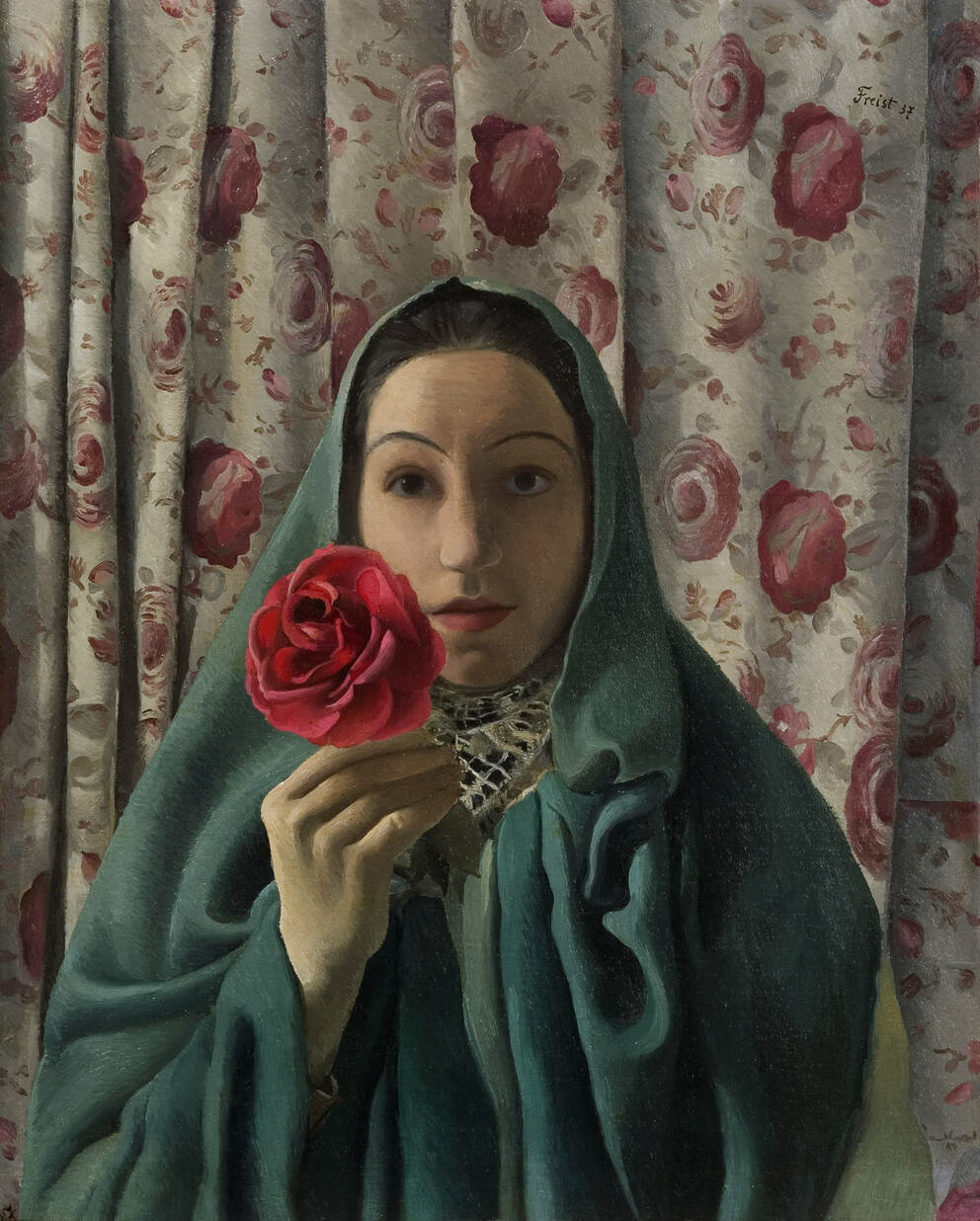 Artists
Greta Freist

(Weikersdorf 1904–1993 Paris)
Currently on display at EG
The woman with the rose in the title is the painter Greta Freist (1904–1993) herself. Coming from a lower middle class background, Freist studied at the Academy of Fine Arts in Vienna. Rejecting all bourgeois convention, she co-habited with the painter Gottfried Goebel (1906–1975) as an unmarried woman. Freist presented her paintings at the Hagenbund exhibitions. She shared a studio with Heimito von Doderer (1896–1966), which was an important meeting point for writers and which Elias Canetti (1905–1994) also frequented. The turning point came in 1936, when Freist inherited a share in an apartment block and was able to move to Paris as an artist of independent means. La Femme aux Roses is regarded as one of the most beautiful paintings of the non-conformist painter. The cloak makes her look like a Madonna from an Annunciation scene and combines the figure into a triangular composition. The austere look at the disguised Ego moves Freist's understanding of art closer towards Magic Realism.
Object data
Artist/author

Title

Lady with Roses

Date

1937

Art movement

Naturalism I Realism

Category

Painting

Material​/technique

Oil on canvas

Dimensions

58.5×46 cm

Signature

Signed and dated upper right: Freist 37

Credit line

Private collection

Selection of Reference works

Wien 1900. Aufbruch in die Moderne, hrsg. von Hans-Peter Wipplinger, Wien 2019 (Ausst.-Kat. Leopold Museum, Wien, ab 15.03.2019).

Keywords
If you have further information on this object, please contact us.