Standing Peasant Woman
, 1921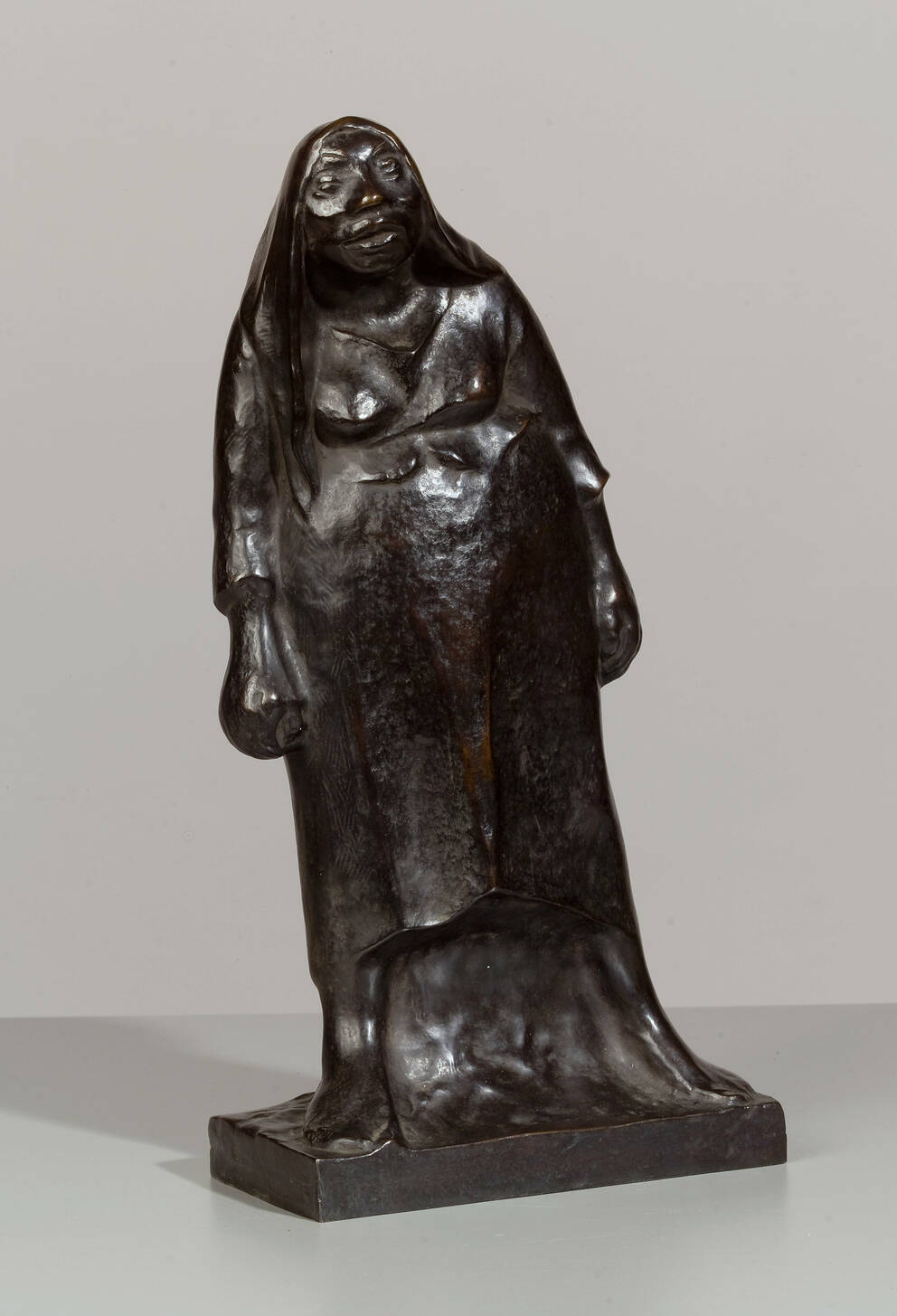 Leopold Museum,
Vienna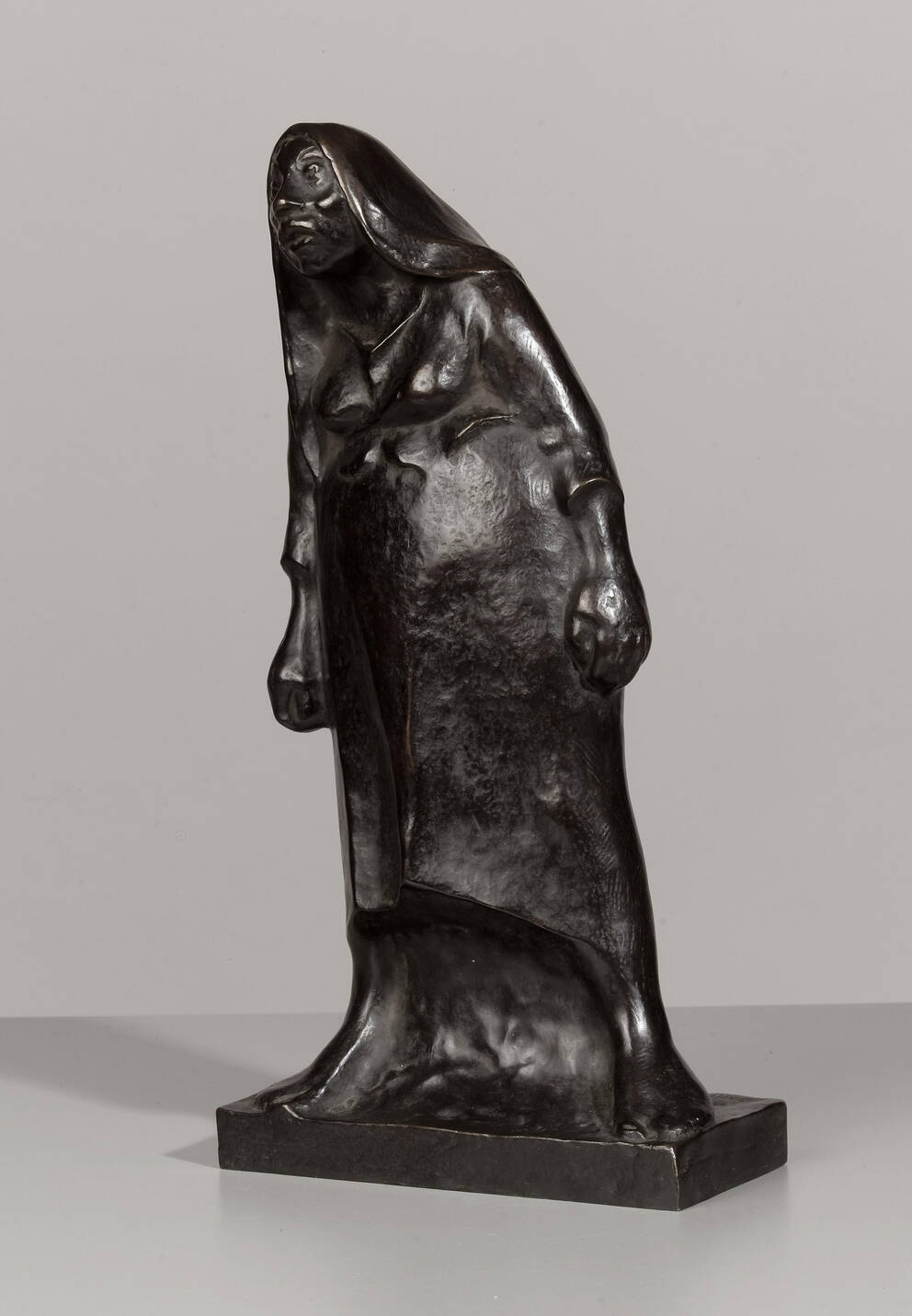 Leopold Museum,
Vienna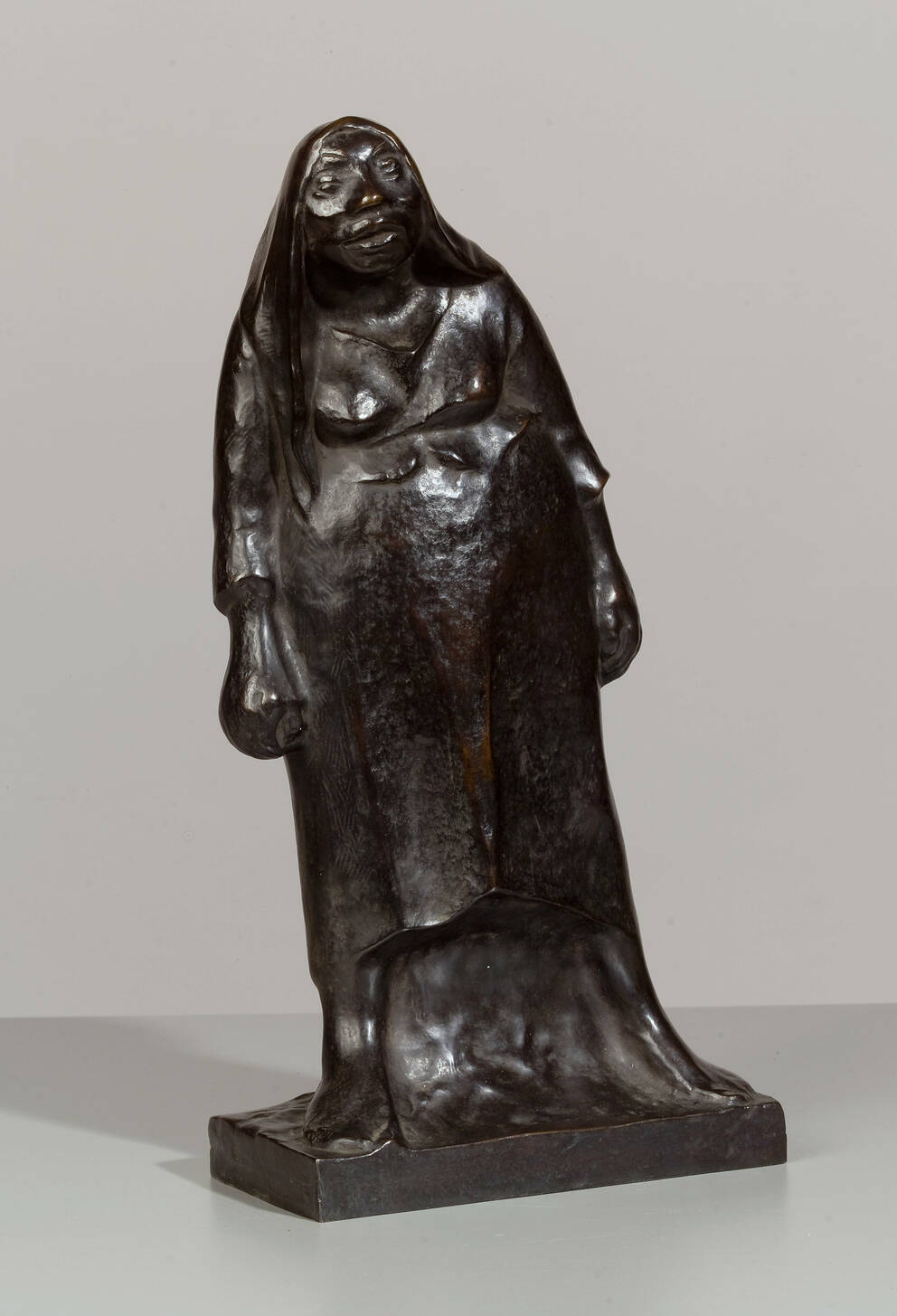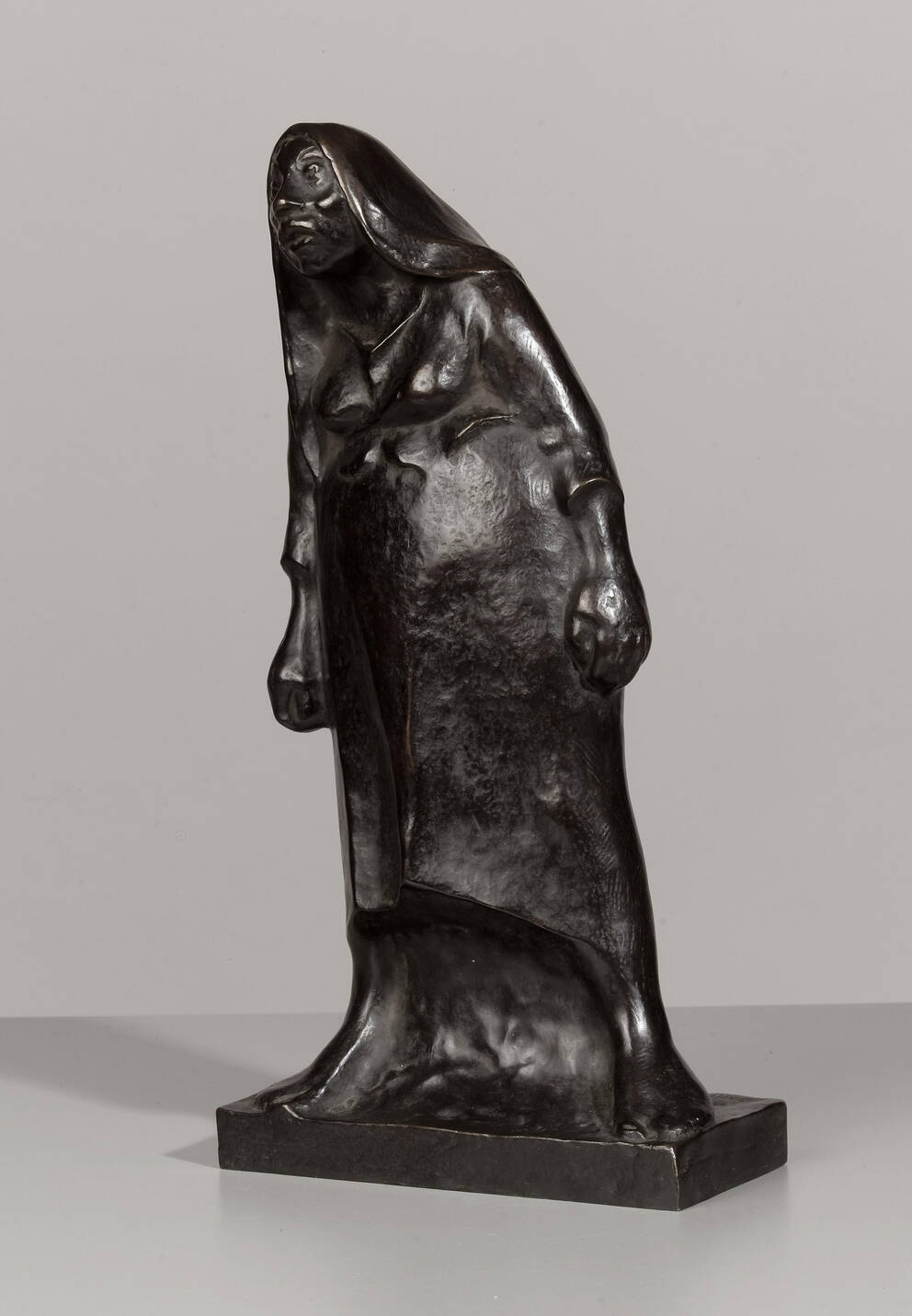 Standing Peasant Woman
1921
Artists
Ernst Barlach

(Wedel 1870–1938 Rostock)
Currently on display at EG
Legs apart, slightly backward leaning, with arms hanging down beside her body and huge work-worn hands sticking out of too-short sleeves, leaning a little sideways as if swaying, the corpulent female figures stands in peasant clothes looking straight as us with her wide coarse face. Working like in the tradition of Gothic wood carvers, the German sculptor and painter Ernst Barlach (1870–1938) models his bronze statues of humans characterized by architectural closedness, soft curves and cubic basic shapes while appearing to have something strangely odd and mildly humanistic about them. Barlach's sculptural vocabulary is informed by an attitude imbued with religiosity, spirituality, and a penchant for a metaphysical word-view. Despite its appearance of timelessness above and beyond stylistic categorization, Barlach's work was classified as "degenerate art" and rejected in the Nazi Third Reich.
Object data
Artist/author

Title

Standing Peasant Woman

Date

1921

Category

Sculpture

Material​/technique

Bronze

Dimensions

48.1×24.1×13.1 cm

Signature

Designated at the base: Ernst Barlach num. 12/12

Credit line

Private collection

Selection of Reference works

Elisabeth Laur: Ernst Barlach: Werkverzeichnis II - Das plastische Werk, Güstrow 2006.
Friedrich Schult: Ernst Barlach: Das plastische Werk 1889-1978, Hamburg 1960.

Keywords
If you have further information on this object, please contact us.