Landscape with Wall
, 1930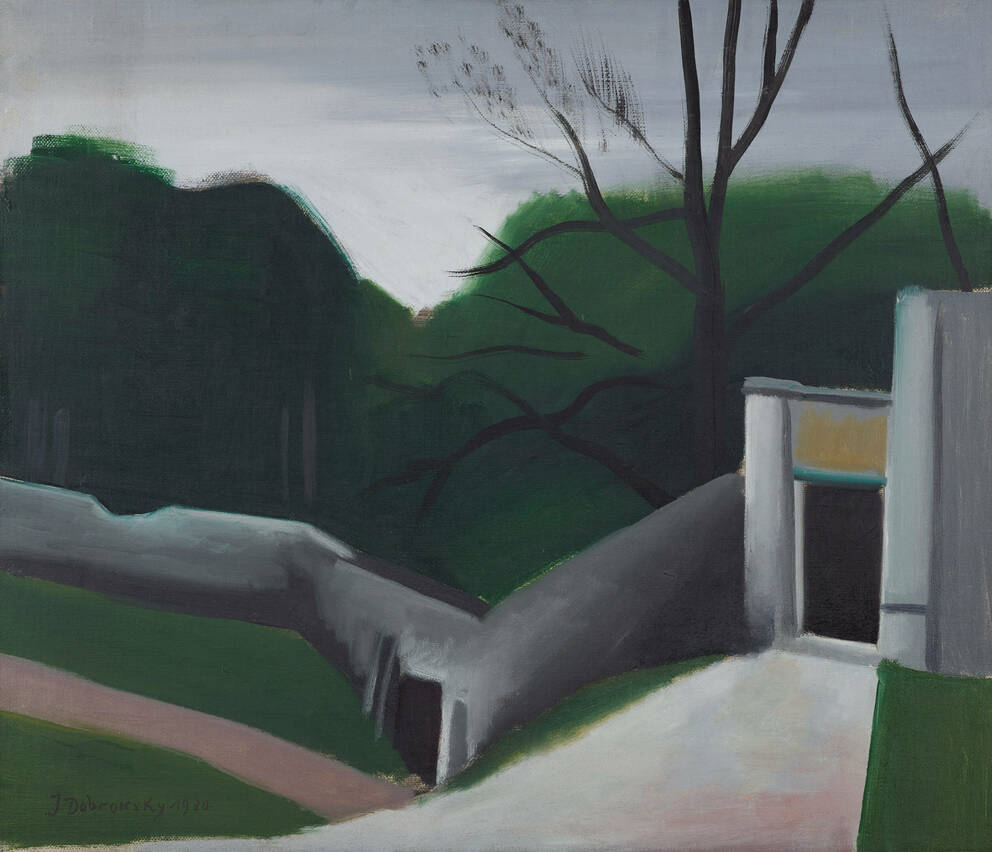 Leopold Museum,
Vienna © Bildrecht,
Vienna 2022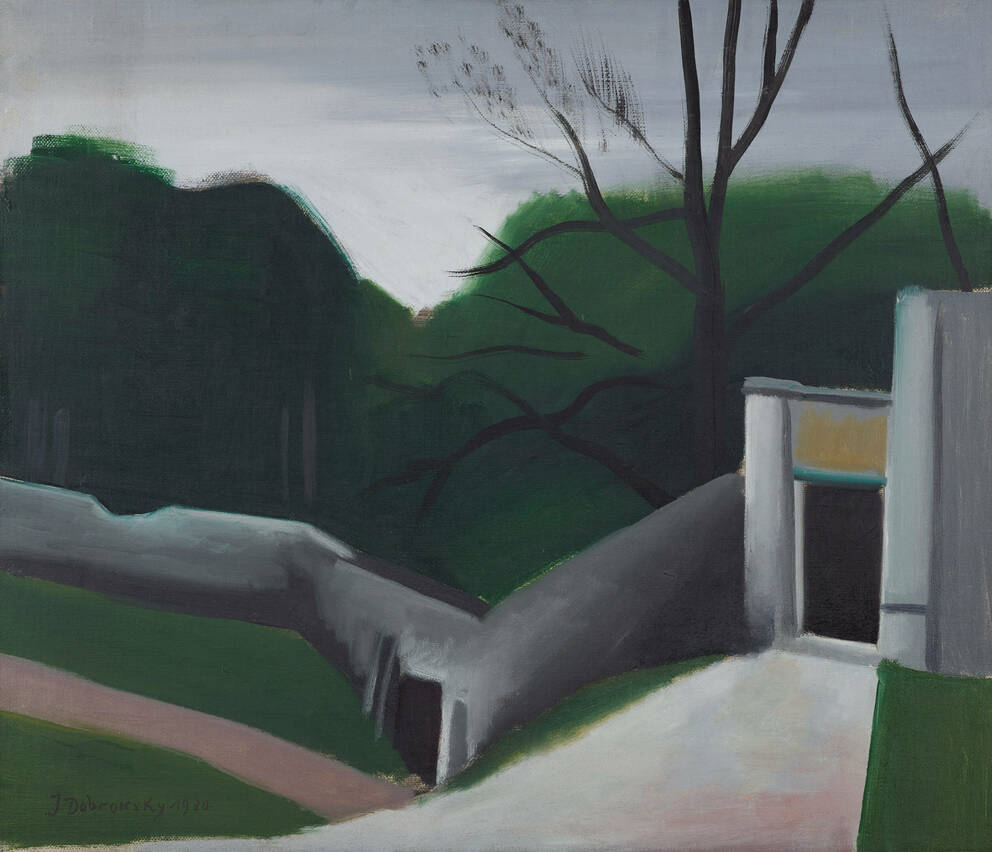 Artists
Josef Dobrowsky

(Karlsbad/Karlovy Vary 1889–1964 Tullnerbach)
Unfortunately not on display at the moment
Landscape with Wall
of 1930 is a particularly outstanding milestone in Josef Dobrowsky's (1889–1964) exploration of and approximation to New Objectivity. The wall with its two black portals opening top the unknown is reminiscent of a film set and look like put together from pieces of flat cardboard. With their very reduced depiction, the surfaces appear smooth. The almost black branches of a leafless tree segment a green area in the background which brings to mind a deciduous forest. The abstracted exploration of shape and color and the radical composition do not represent any existing real-life world btu establish a parallel reality. Like in numerous work before and after, e.g. in
Landscape with Aggstein Castle Ruin
, Dobrowsky keeps using the menace of an approaching storm as an atmospheric element.
Object data
Artist/author

Title

Landscape with Wall

Date

1930

Art movement

Expressionism, New Objectivity

Category

Painting

Material​/technique

Oil on canvas

Dimensions

60×70.1 cm

Signature

Signed and dated lower left: Dobrowsky 1930

Credit line

Leopold Museum, Vienna, Inv. 28

Inventory access

Contributed to the Leopold Museum-Privatstiftung in 1994

Keywords
If you have further information on this object, please contact us.
Provenance
Provenance research
Leopold Museum
i
Dr. Rudolf Leopold, Wien (o.D.);
Leopold Museum-Privatstiftung, Wien (seit 1994)
For provenance related information, please contact us.