Portrait of Isolde Ahlgrimm (Woman in White Blouse)
, c. 1938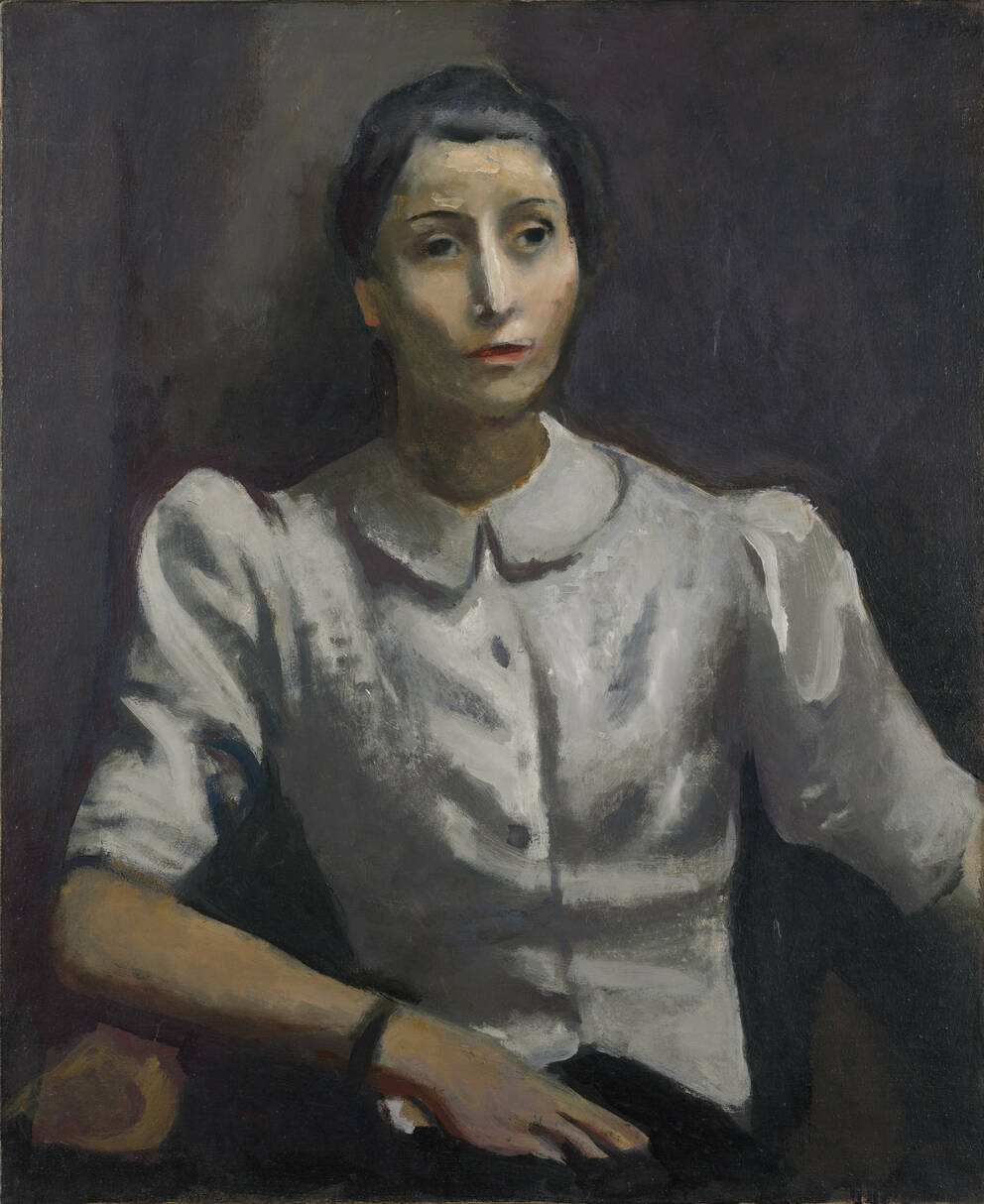 Leopold Museum,
Vienna © Bildrecht,
Vienna 2022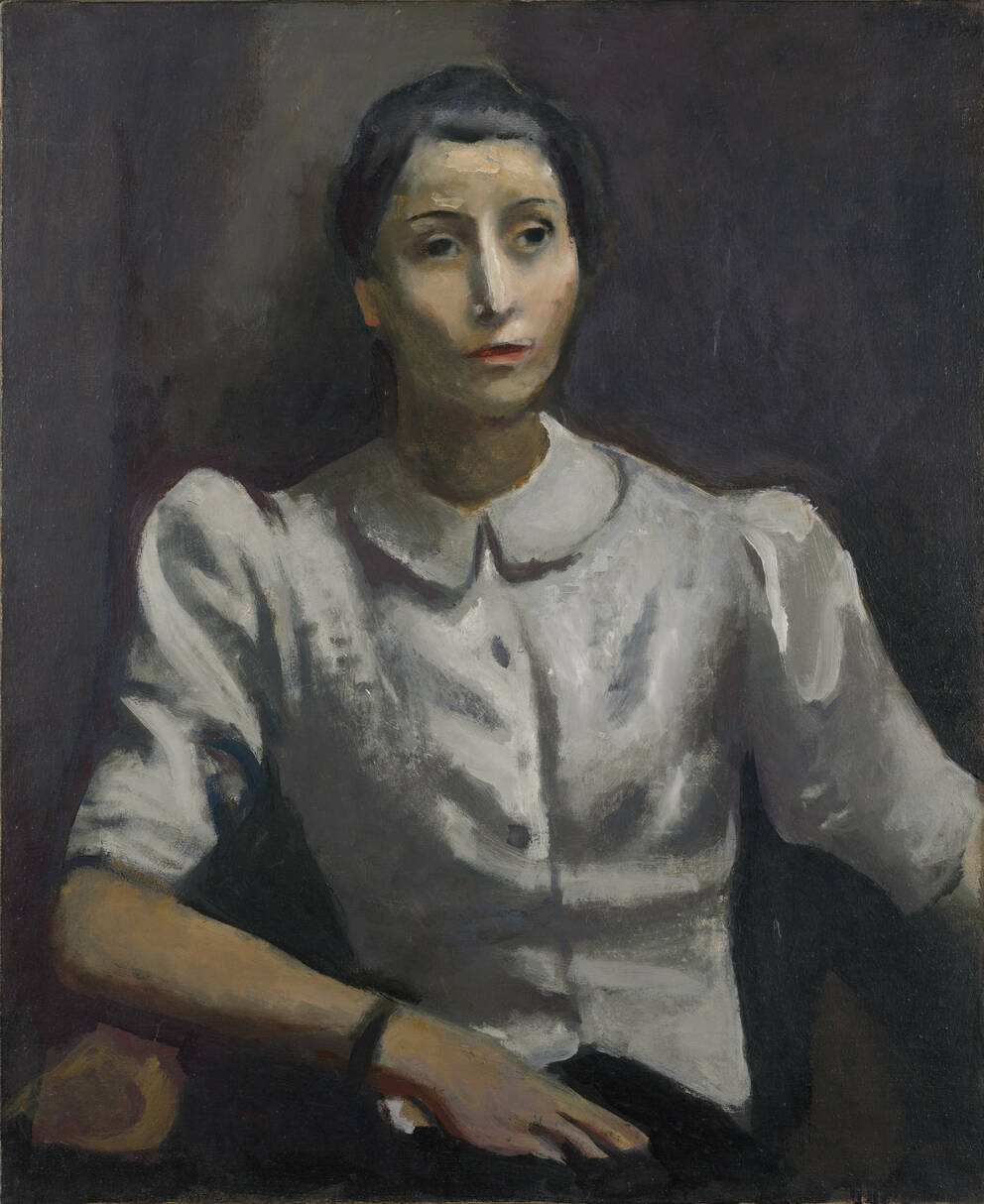 Portrait of Isolde Ahlgrimm (Woman in White Blouse)
c. 1938
Artists
Josef Dobrowsky

(Karlsbad/Karlovy Vary 1889–1964 Tullnerbach)
Unfortunately not on display at the moment
Isolde Fiale (née Ahlgrimm) (1914–1995) was a pianist and had a professorship for cembalo at the Vienna Academy of Music and Performing Arts. She was especially interested in music from the Baroque and Classical periods which she performed together with her husband on original historical instruments. With near-monochromatic and subdued coloration, the entire painting is articulated in shades of gray. The impressive musician depicted in Josef Dobrowsky's (1889–1964) Portrait of Isolde Ahlgrimm is pale-skinned and looks introvertedly out of the picture. One of her arms is reaching for something, the elbow of the other is propped on the armrest of her chair. Radiating graceful elegance, she looks boyish, mysterious, and fascinating.
Object data
Artist/author

Title

Portrait of Isolde Ahlgrimm (Woman in White Blouse)

Date

c. 1938

Art movement

Expressionism, New Objectivity

Category

Painting

Material​/technique

Oil on canvas

Dimensions

90×73.5 cm

Signature

Signed upper right: J Dobro

Credit line

Leopold Museum, Vienna, Inv. 38

Inventory access

Contributed to the Leopold Museum-Privatstiftung in 1994

Selection of Reference works

Zwischen den Kriegen. Österreichische Künstler 1918–1938, hrsg. von Rudolf Leopold, Wien 2007 (Ausst.-Kat. Leopold Museum, Wien, 21.09.2007-28.01.2008).

Keywords
If you have further information on this object, please contact us.
Provenance
Provenance research
Leopold Museum
i
Dr. Rudolf Leopold, Wien (o.D.);
Leopold Museum-Privatstiftung, Wien (seit 1994).
For provenance related information, please contact us.