Lady in a Fur Coat (The Artist's Wife)
, 1922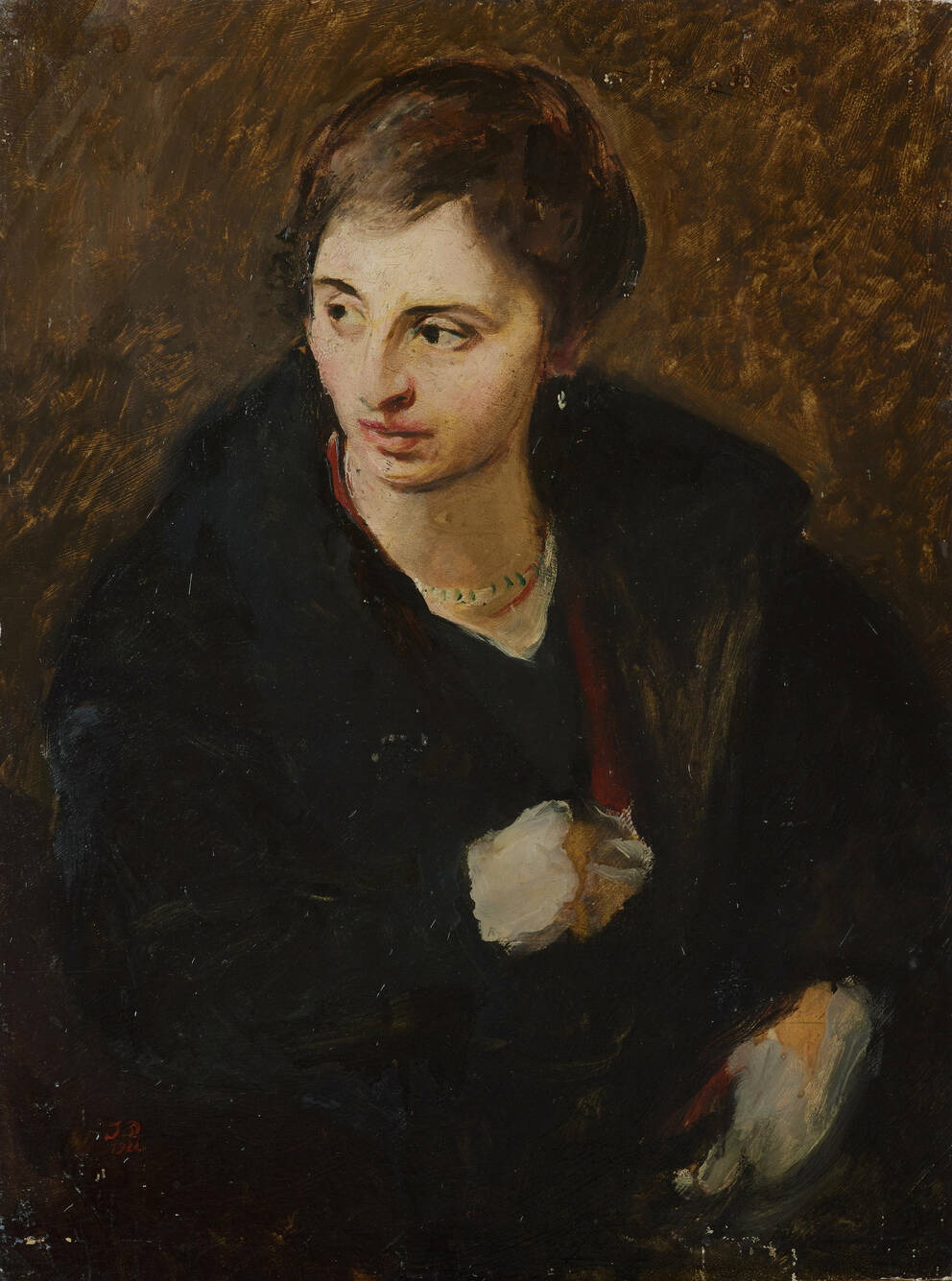 Leopold Museum,
Vienna © Bildrecht,
Vienna 2022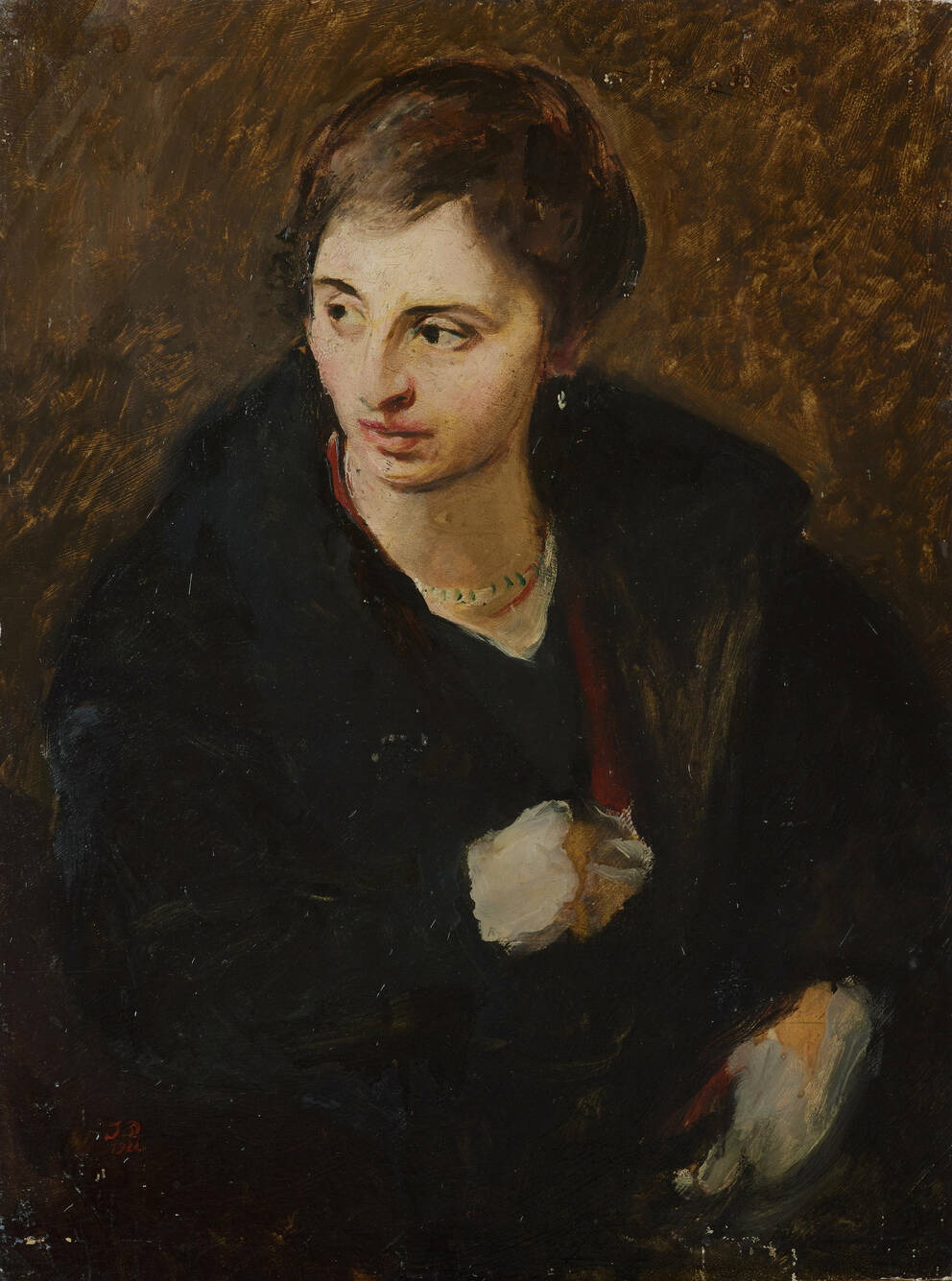 Lady in a Fur Coat (The Artist's Wife)
1922
Artists
Josef Dobrowsky

(Karlsbad/Karlovy Vary 1889–1964 Tullnerbach)
Unfortunately not on display at the moment
Lady in a Fur Coat
is one of Josef Dobrowsky's (1889–1964) many intriguing women's portraits:
Portrait Isolde Ahlgrimm (Woman in White Blouse)
,
Portrait Mrs. Huber
,
*Lady in Red Headscarf *
are all fascinating, despite the differences between them, for how the pictures convey the personality of the women portrayed. In an experimental take, he portrays his wife Theresia (née Mayer) from an unusual perspective here. The delicate light skin of her neck and face stands out against the heavy dark fur coat she is wearing. He shows her looking a little suspiciously, free of idealization but still mysterious and calmly elegant. The snap-shot like scene is dynamized by fidgety brushstrokes in the coat and background.
Object data
Artist/author

Title

Lady in a Fur Coat (The Artist's Wife)

Date

1922

Art movement

Naturalism I Realism, Secession

Category

Painting

Material​/technique

Oil on wood

Dimensions

62.7×47.2 cm

Signature

Monogrammed and dated lower left: 1922

Credit line

Leopold Museum, Vienna, Inv. 51

Inventory access

Contributed to the Leopold Museum-Privatstiftung in 1994

Keywords
If you have further information on this object, please contact us.
Provenance
Provenance research
Leopold Museum
i
Dr. Rudolf Leopold, Wien (o.D.);
Leopold Museum-Privatstiftung, Wien (seit 1994).
For provenance related information, please contact us.