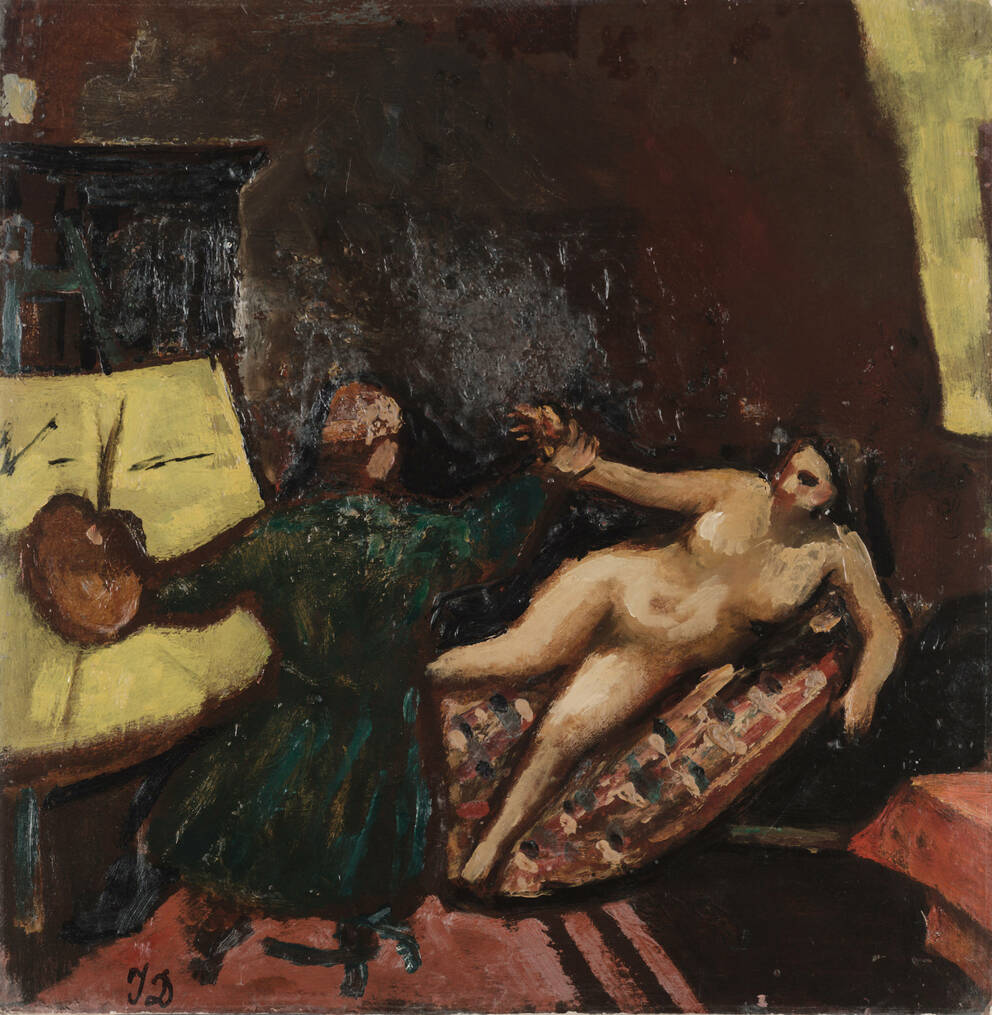 Leopold Museum,
Vienna © Bildrecht,
Vienna 2022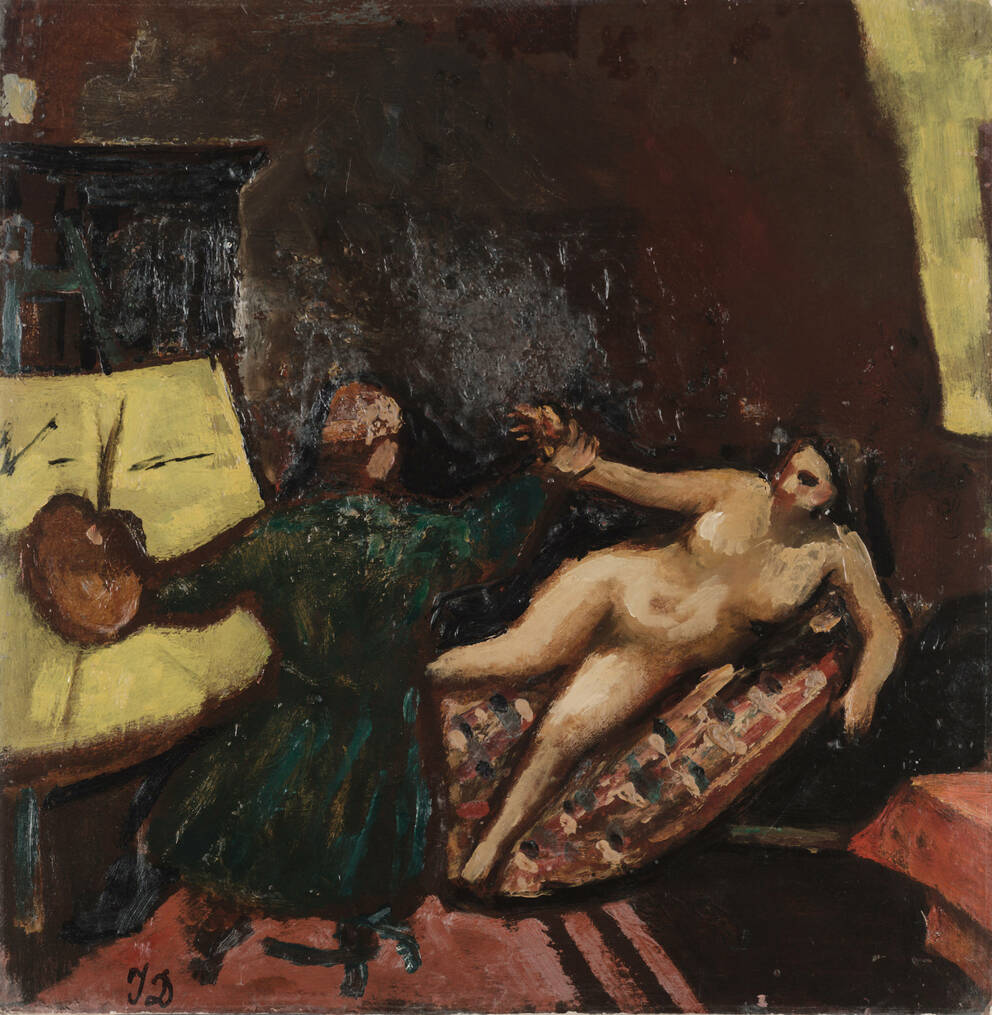 Painter and Model
1927
Oil on cardboard
67.3×66 cm
Artists
Josef Dobrowsky

(Karlsbad/Karlovy Vary 1889–1964 Tullnerbach)
Unfortunately not on display at the moment
Josef Dobrowsky (1889–1964) reformulated the subject of painter in several increasingly dramatic takes, as. e.g.,
Painter and Model in Landscape
and others. They all have the same compositional structure: the painter is seen from behind with the undressed model to his right lying in front of him on a mattress. Unlike in the usual representation of a master-artist making a picture of an eroticized object, Dobrowsky makes the model come alive as a self-determined subject who puts up resistance. We witness the moment of dramatic climax in which the painter lays hand on her, grabbing her by the wrist to prevent her from walking out on him.
Object data
Artist/author

Title

Painter and Model

Date

1927

Art movement

Expressionism

Category

Painting

Material​/technique

Oil on cardboard

Dimensions

67.3×66 cm

Signature

Monogrammed lower left

Credit line

Leopold Museum, Vienna, Inv. 57

Inventory access

Contributed to the Leopold Museum-Privatstiftung in 1994

Keywords
If you have further information on this object, please contact us.
Provenance
Provenance research
Leopold Museum
i
Dr. Rudolf Leopold, Wien (o.D.);
Leopold Museum-Privatstiftung, Wien (seit 1994).
For provenance related information, please contact us.