The Virtuous Aloysiuses
, 1919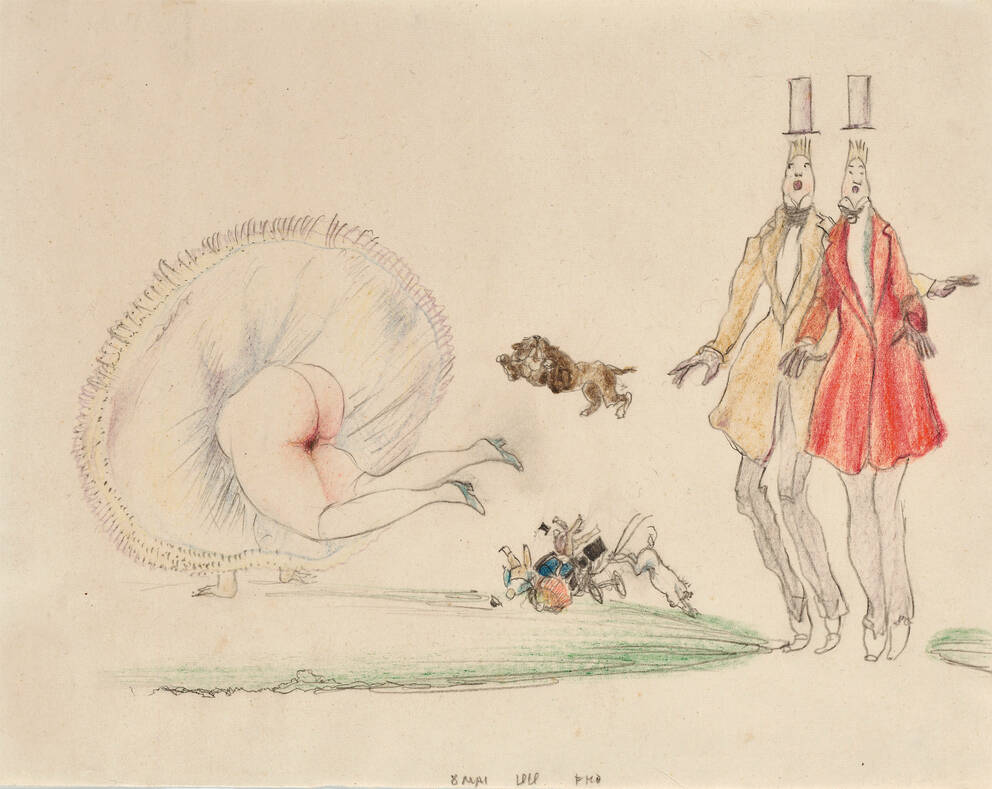 Leopold Museum,
Vienna © Bildrecht,
Vienna 2022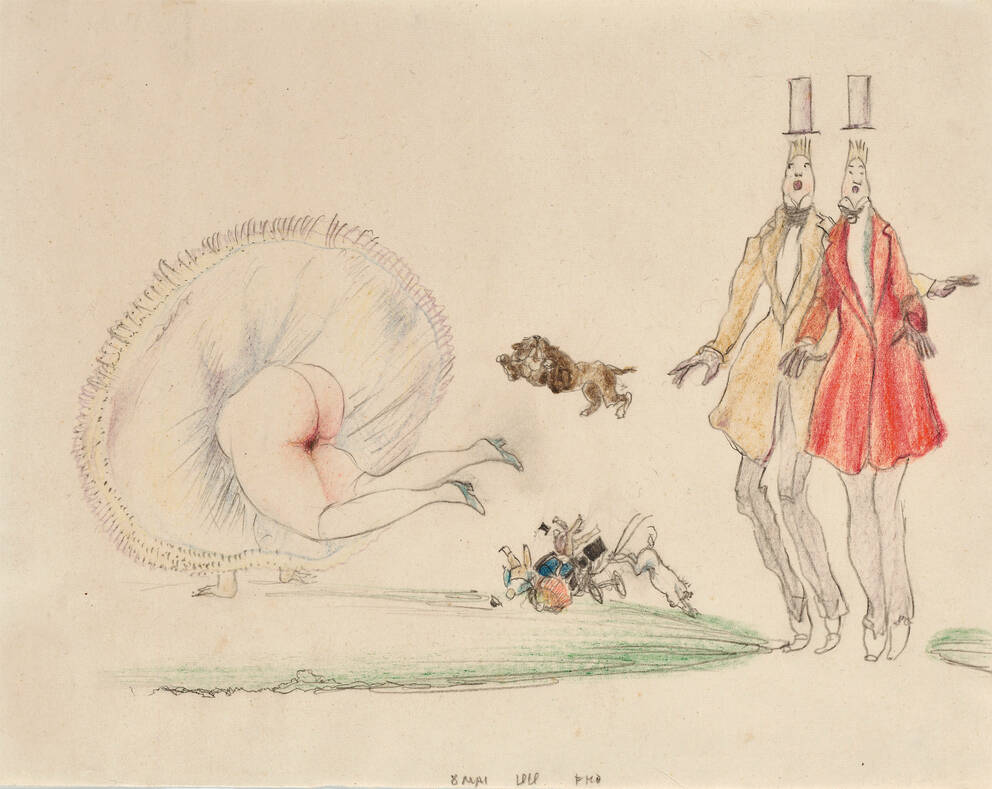 The Virtuous Aloysiuses
1919
Pencil, colored crayon on paper
20×25 cm
Artists
Fritz von Herzmanovsky-Orlando

(Vienna 1877–1954 Meran)
Unfortunately not on display at the moment
Two gentlemen of polite society in frock coats and top hats are wondrously astounded and aghast at the sight of a naked female behind exposed by a blown-up skirt. A lion floating in the air and other creatures are also enthralled by the eye-catching attraction of the magnificent derrière. The writer and drawing artist Fritz von Herzmanovsky-Orlando (1877–1954) makes use of society's hypocrisy in this color-pencil drawing to present a humorous erotic scene, which is as original as it is bizarre. The combination with the title of the drawing underscores the playfully inventive character displayed by the artist. Herzmanovsky-Orlando who was friends with Alfred Kubin (1877–1959) early on had a way to combine surrealistic elements with the dark sides and taboos of society, often steeped in humor and irony.
Object data
Artist/author

Fritz von Herzmanovsky-Orlando

Title

The Virtuous Aloysiuses

Date

1919

Art movement

Symbolism

Category

Graphic work

Material​/technique

Pencil, colored crayon on paper

Dimensions

20×25 cm

Signature

Monogrammed and dated lower center: 8. Mai 1919 F.H.O

Credit line

Leopold Museum, Vienna, Inv. 1227

Inventory access

Contributed to the Leopold Museum-Privatstiftung in 1994

Keywords
If you have further information on this object, please contact us.