Still Life with Oranges
, 1924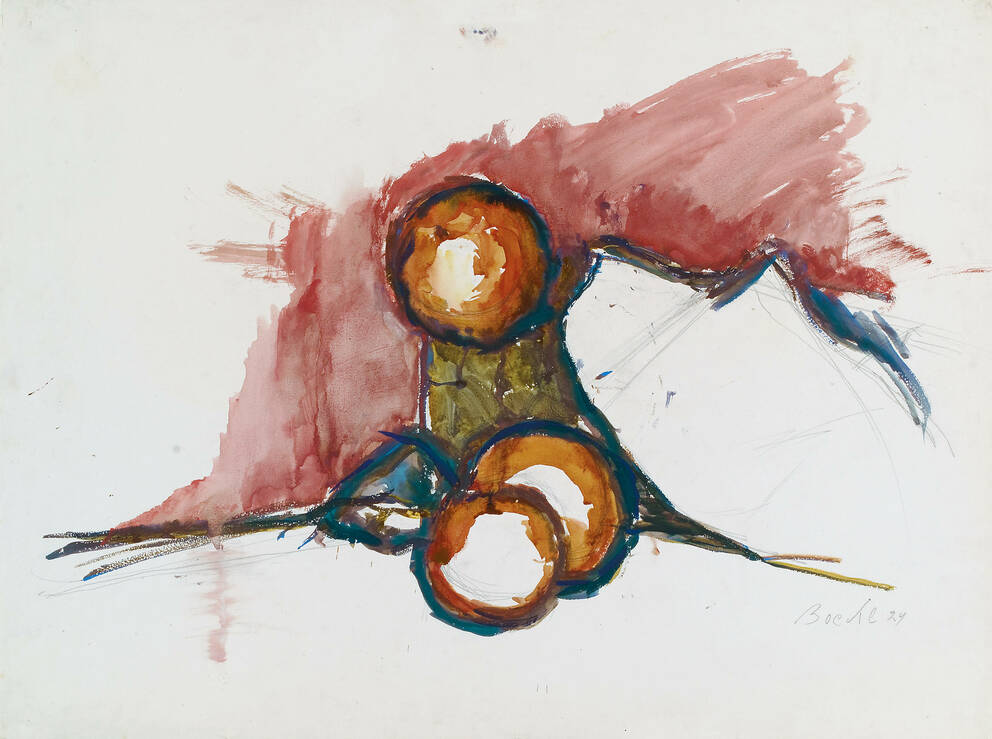 Leopold Museum,
Vienna © Herbert Boeckl estate,
Vienna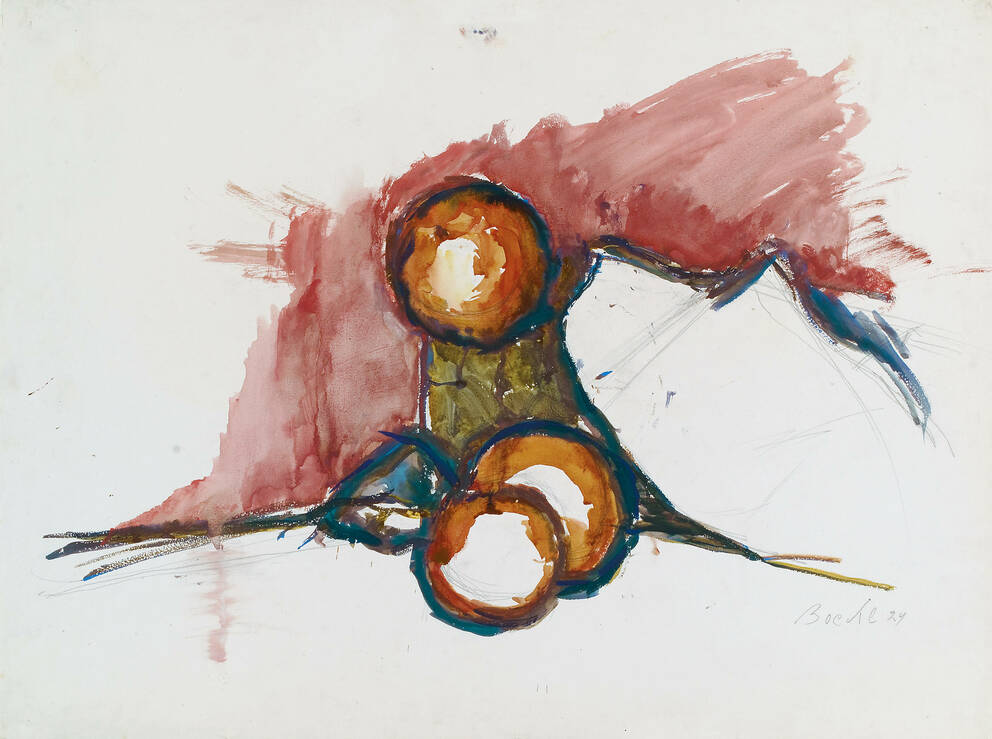 Still Life with Oranges
1924
Pencil, watercolor and gouache on paper
48.5×65.4 cm
Artists
Herbert Boeckl

(Klagenfurt 1894–1966 Vienna)
Unfortunately not on display at the moment
In the years 1924/25, Herbert Boeckl (1894–1966) intensely explored the genre of still lifes in his paintings. In the years 1921/22 – as evidenced in
Still Life with Dead Crow
,
Still Life with Fruits and Fish
and
Still Life with Dead Pidgeon
– complex compositions had served as meditations about impermanence, whereas in 1924 the painter began further developing his still lifes towards formal clarification. In 1924, Boeckl preferred combinations of oranges, eggs, limes, peaches, bowls and jugs. The relations between the spherical fruits vary in the compositions. These formal experiments in Boeckl's paintings are accompanied by a pastose paint application and black contours, while his works on paper give a clarified impression. At the
VI. Kunstschau des Bundes österreichischer Künstler
[6th Art Exhibition of the Union of Austrian Artists] in April 1925, Boeckl presented his
Large Sicilian Landscape
as well as two still lifes, which illustrates the great importance that the painter attached to still lifes in this period.
Object data
Artist/author

Title

Still Life with Oranges

Date

1924

Art movement

Expressionism

Category

Graphic work

Material​/technique

Pencil, watercolor and gouache on paper

Dimensions

48.5×65.4 cm

Signature

Signed and dated lower right: Boeckl 24

Credit line

Leopold Museum, Vienna, Inv. 1284

Inventory access

Contributed to the Leopold Museum-Privatstiftung in 1994

Selection of Reference works

Verborgene Schätze der österreichischen Aquarellmalerei, hrsg. von Rudolf Leopold/Franz Smola, Wien 2010 (Ausst.-Kat. Leopold Museum, Wien 05.03.2010-24.05.2010).

Keywords
If you have further information on this object, please contact us.