Jardin du Luxembourg
, 1908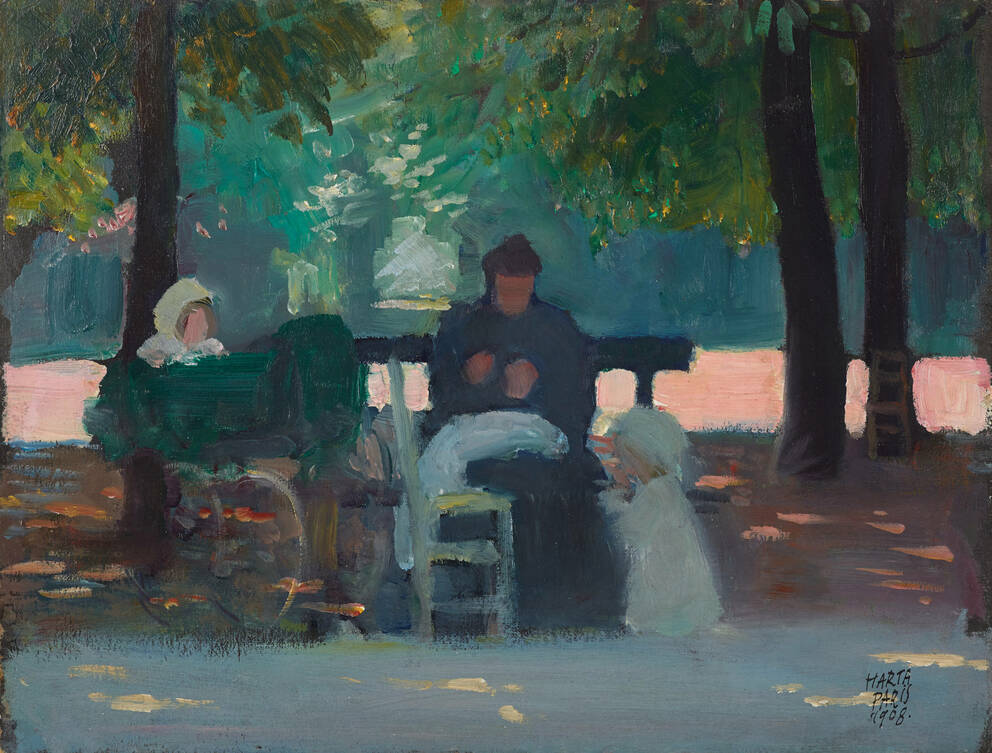 Leopold Museum,
Vienna © Larry Heller,
USA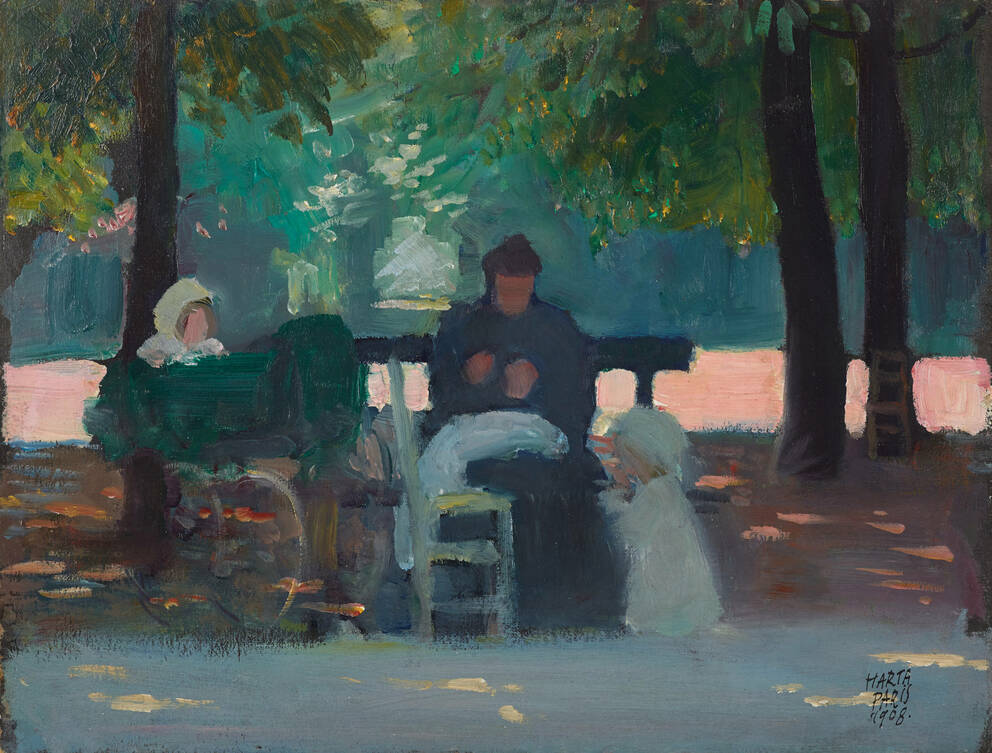 Artists
Felix Albrecht Harta

(Budapest 1884–1967 Salzburg)
Unfortunately not on display at the moment
The Budapest-born artist Felix Albrecht Harta (1884–1967) grew up in Vienna. He studied painting in Munich and continued his studies in 1908 in Paris. At the Louvre, he copied Old Masters such as Titian and Tintoretto. At the same time, he discovered the style of painting espoused by Cézanne, Monet and Renoir. This painting, created during this time, reflects the artist's fascination with French Impressionism: A woman, dressed in dark clothes, is spending the afternoon hours with two children in the shadows of the trees at the Jardin du Luxembourg. Harta's actual theme is light: While the grounds in the background are bathed in bright sunshine, the foreground reveals a subtle play of light and shadow. In this work, Harta displayed a great deal of freedom in his treatment of forms, light and color, which would be important for his further development towards Expressionism as a contemporary of Egon Schiele's (1890–1918) in Vienna.
Object data
Artist/author

Title

Jardin du Luxembourg

Date

1908

Art movement

Impressionism, Expressionism

Category

Painting

Material​/technique

Oil on cardboard

Dimensions

27×35 cm

Signature

Signed, designated and dated lower right: HARTA PARIS 1908

Credit line

Leopold Museum, Vienna, Inv. 69

Inventory access

Contributed to the Leopold Museum-Privatstiftung in 1994

Keywords
If you have further information on this object, please contact us.
Provenance
Provenance research
Leopold Museum
i
Dr. Rudolf Leopold, Wien (o.D.);
Leopold Museum-Privatstiftung, Wien (seit 1994).
For provenance related information, please contact us.