Still Life with Chair
, 1912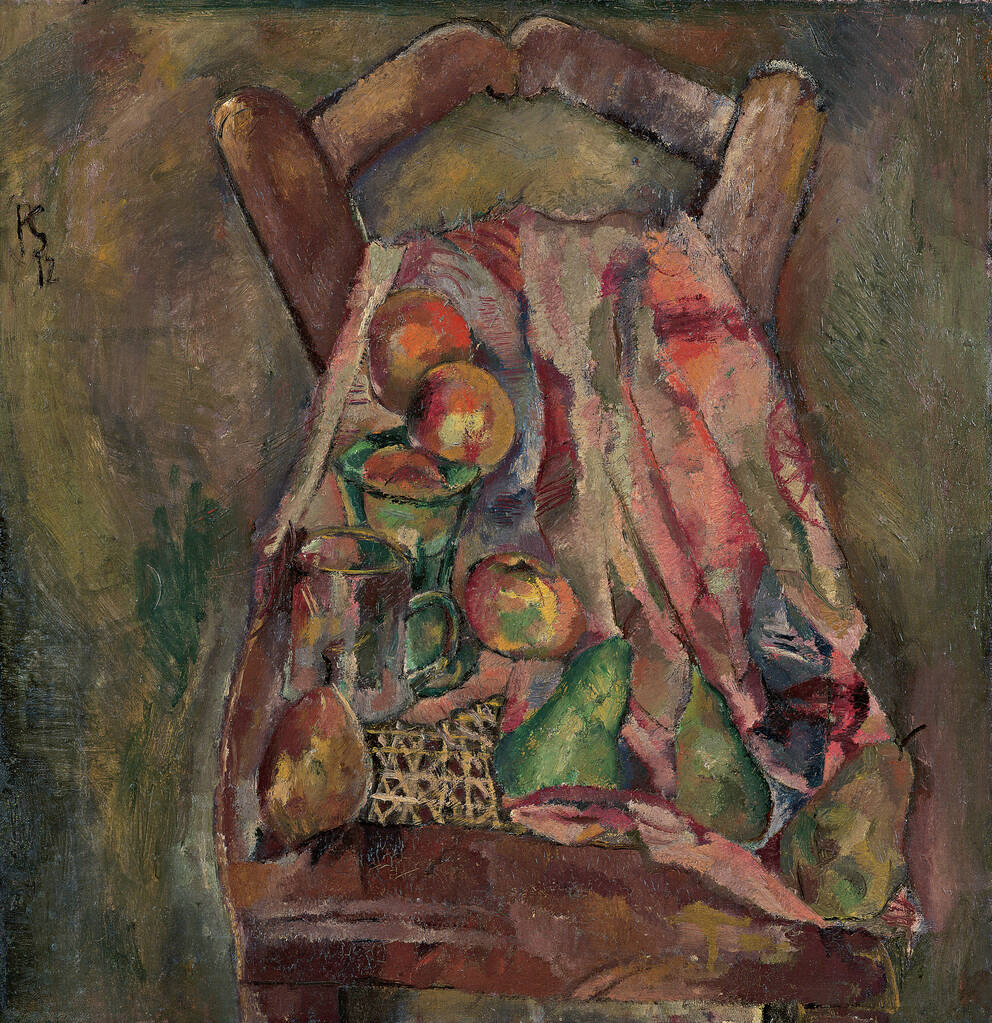 Leopold Museum,
Vienna © Bildrecht,
Vienna 2022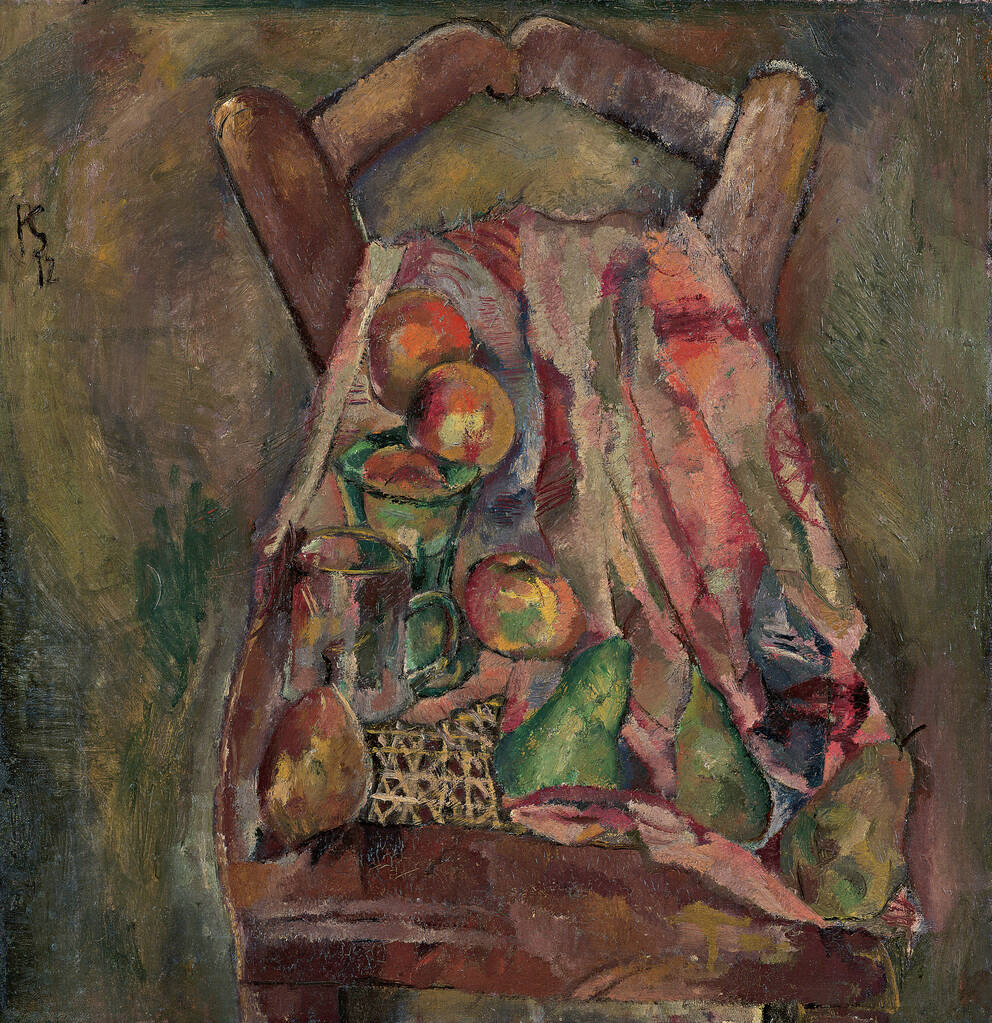 Still Life with Chair
1912
Oil on canvas
60.9×60.3×2.6 cm
Artists
Albert Paris Gütersloh

(Vienna 1887–1973 Baden near Vienna)
Unfortunately not on display at the moment
With hallucinatory imagination, Albert Paris Gütersloh (1887–1973) painted his
Still Life with Chair
in 1912. Its perspective is hard to read, and it seems as if the tabletop with the crumpled pink tablecloth were being shoved forth dynamically toward the viewer from behind the back of the chair. A gap in the tablecloth reveals some cane work. The arrangement of colorfully shaded pears, apples, and empty glasses also poses an unsolvable mystery. Like in
Self-Portrait with Glasses
, the tablecloth with its translucent light coloring is constructed like a stained-glass church window is of colorful pieces of glass that create an overall impression of harmony.
Object data
Artist/author

Title

Still Life with Chair

Date

1912

Art movement

Expressionism

Category

Painting

Material​/technique

Oil on canvas

Dimensions

60.9×60.3×2.6 cm

Signature

Signed and dated upper left: PG 12

Credit line

Leopold Museum, Vienna, Inv. 83

Inventory access

Contributed to the Leopold Museum-Privatstiftung in 1994

Keywords
If you have further information on this object, please contact us.
Provenance
Provenance research
Leopold Museum
i
Dr. Rudolf Leopold, Wien (o.D.);
Leopold Museum-Privatstiftung, Wien (seit 1994).
For provenance related information, please contact us.