Monthly Publication "November 1914" in the Shape of a Fanfold
, 1914

Leopold Museum,
Vienna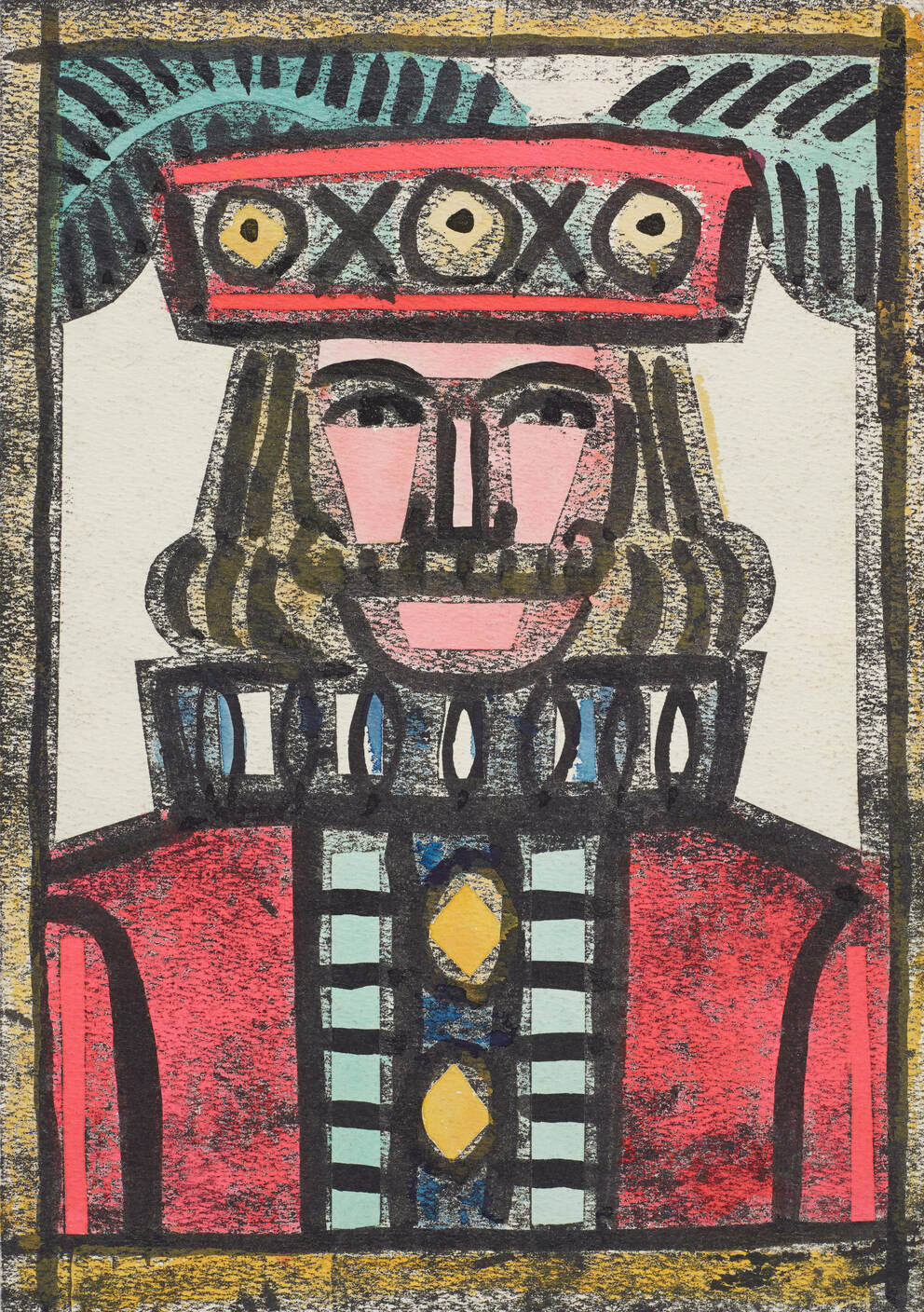 Leopold Museum,
Vienna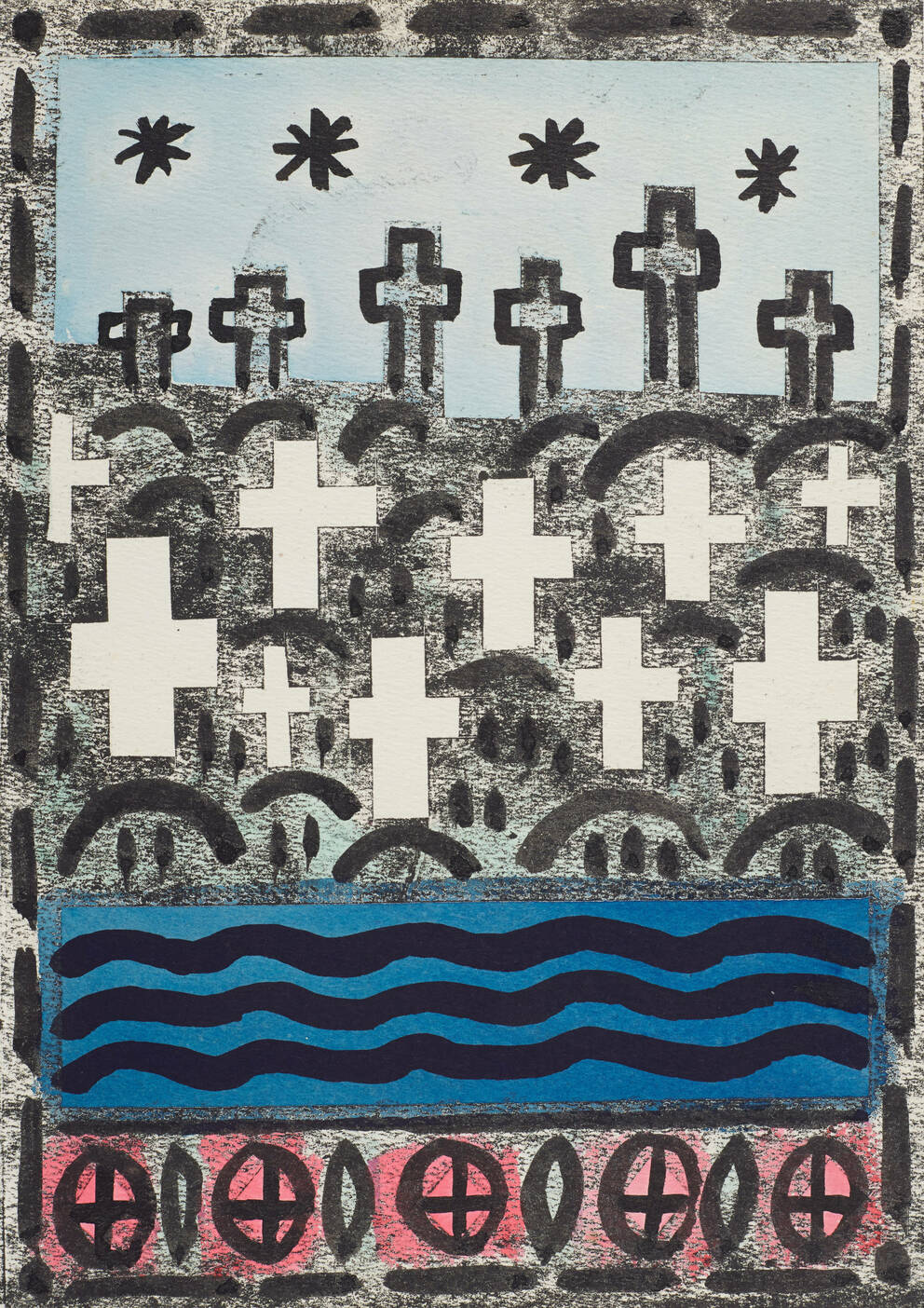 Leopold Museum,
Vienna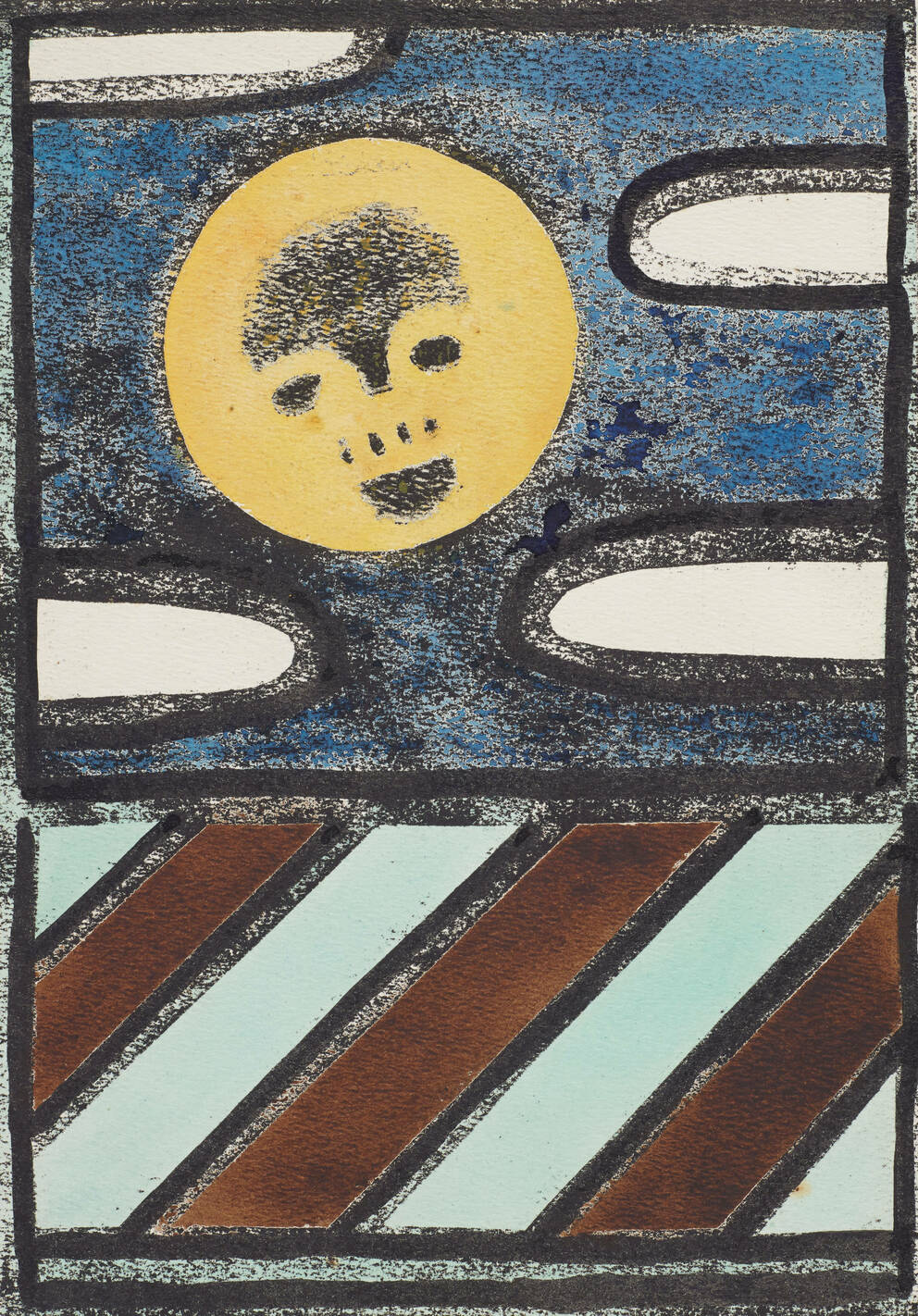 Leopold Museum,
Vienna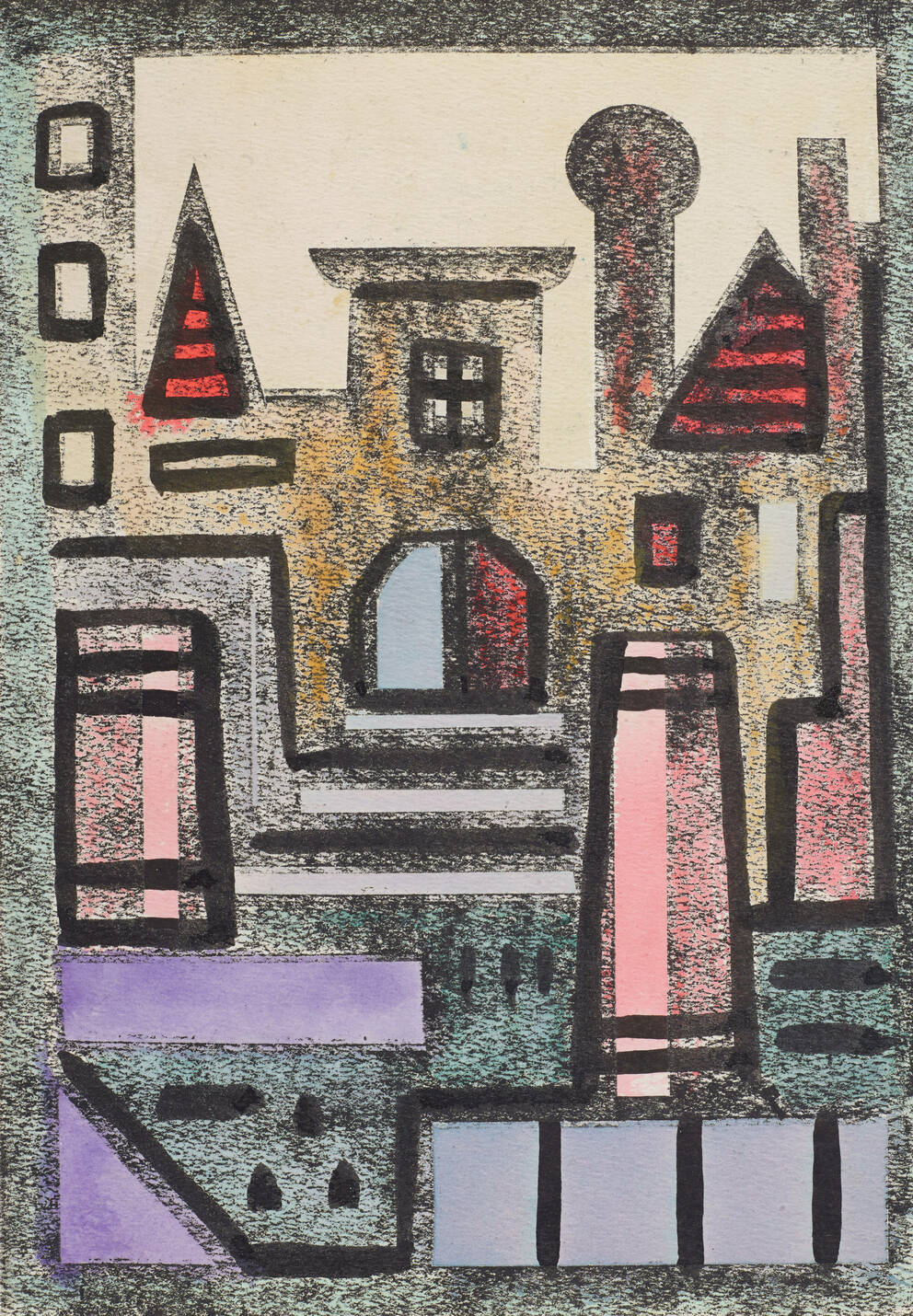 Leopold Museum,
Vienna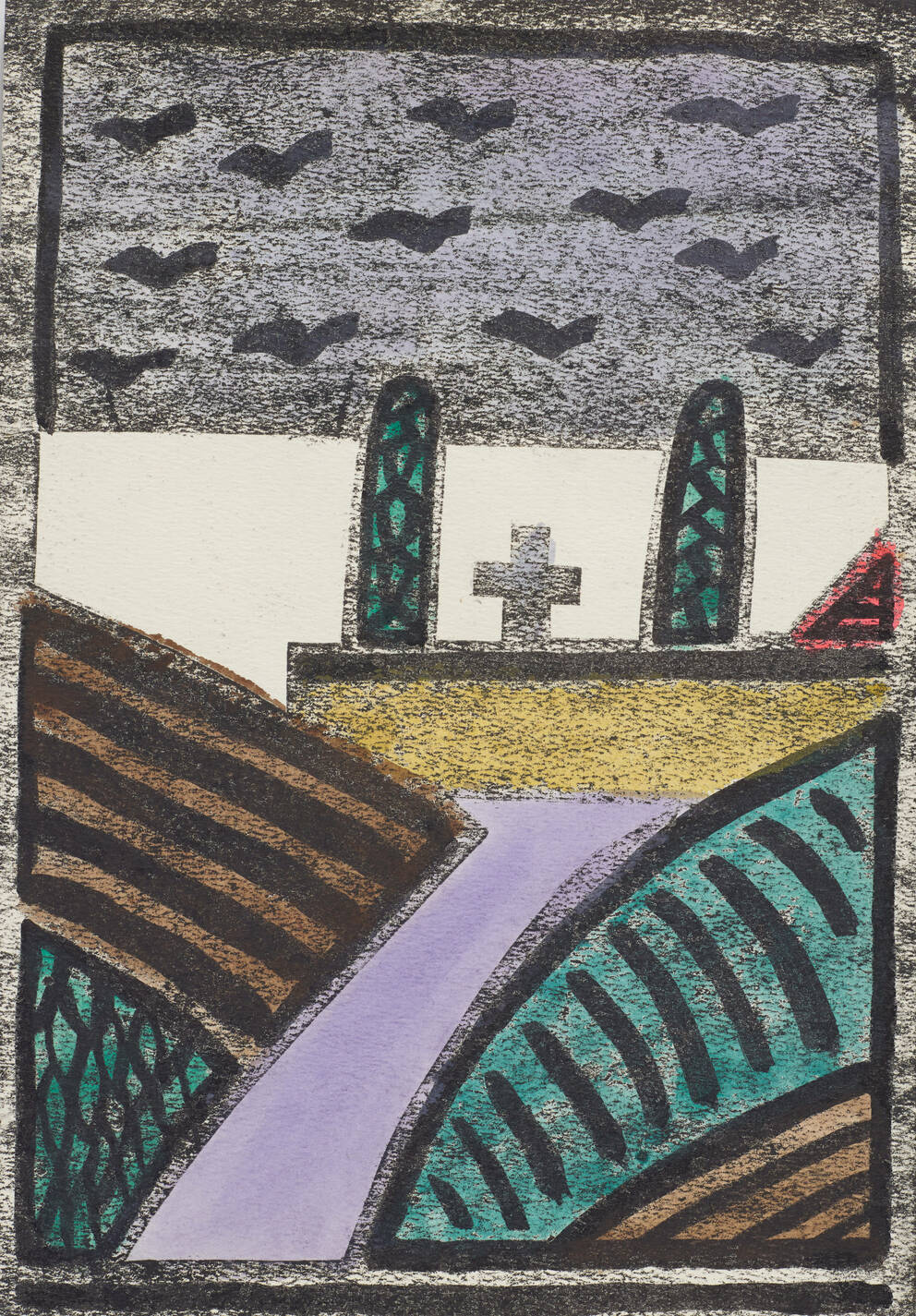 Leopold Museum,
Vienna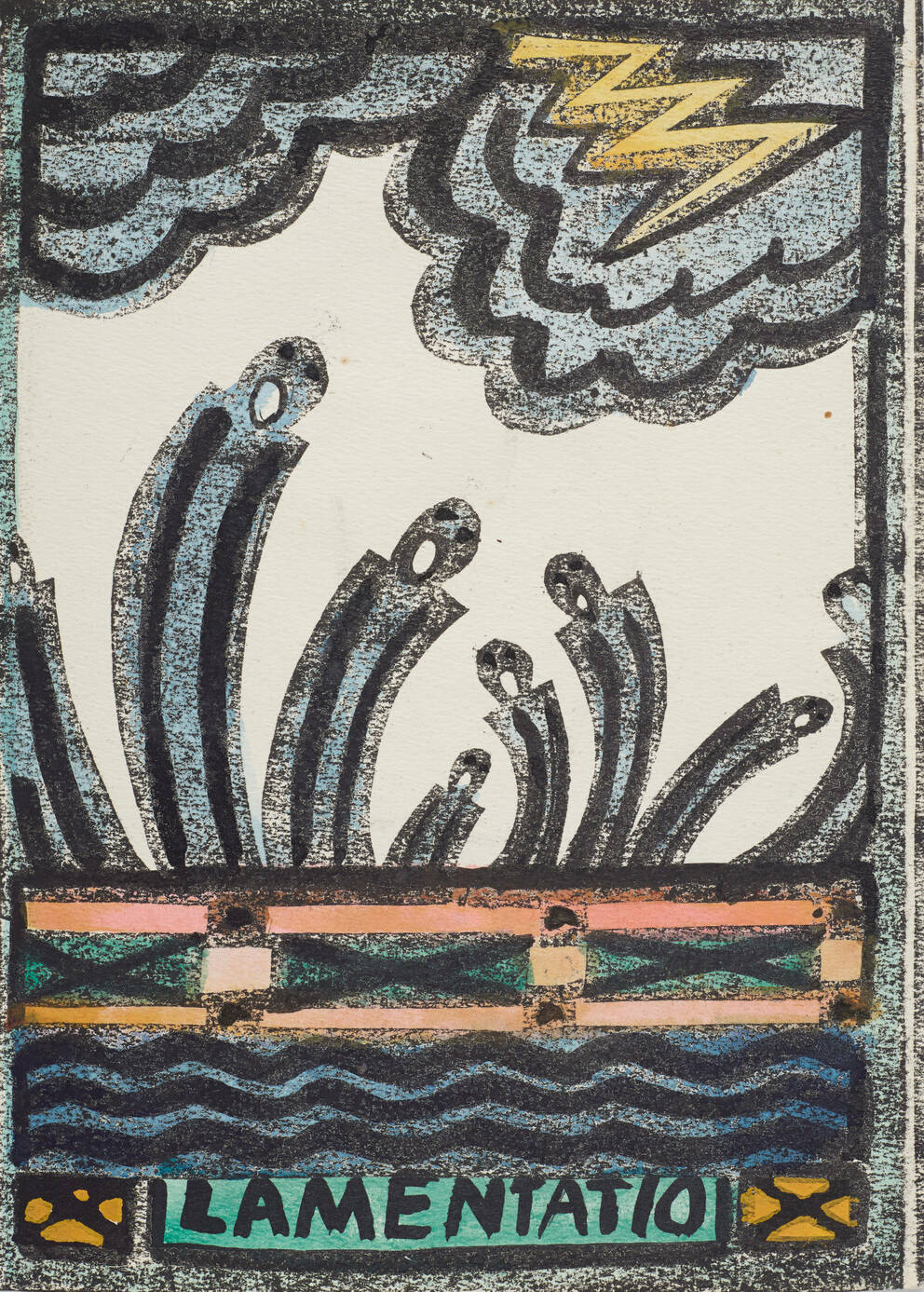 Leopold Museum,
Vienna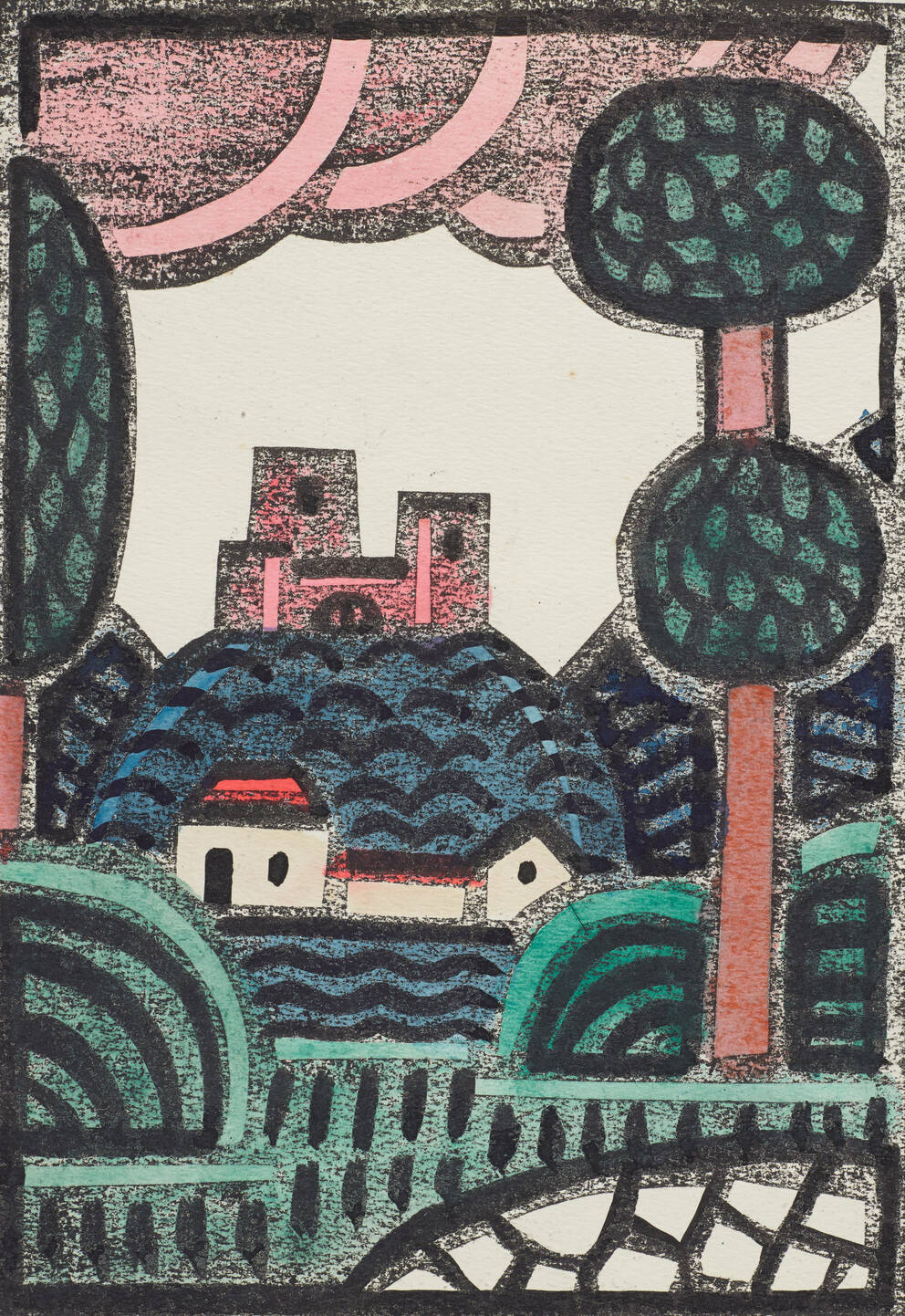 Leopold Museum,
Vienna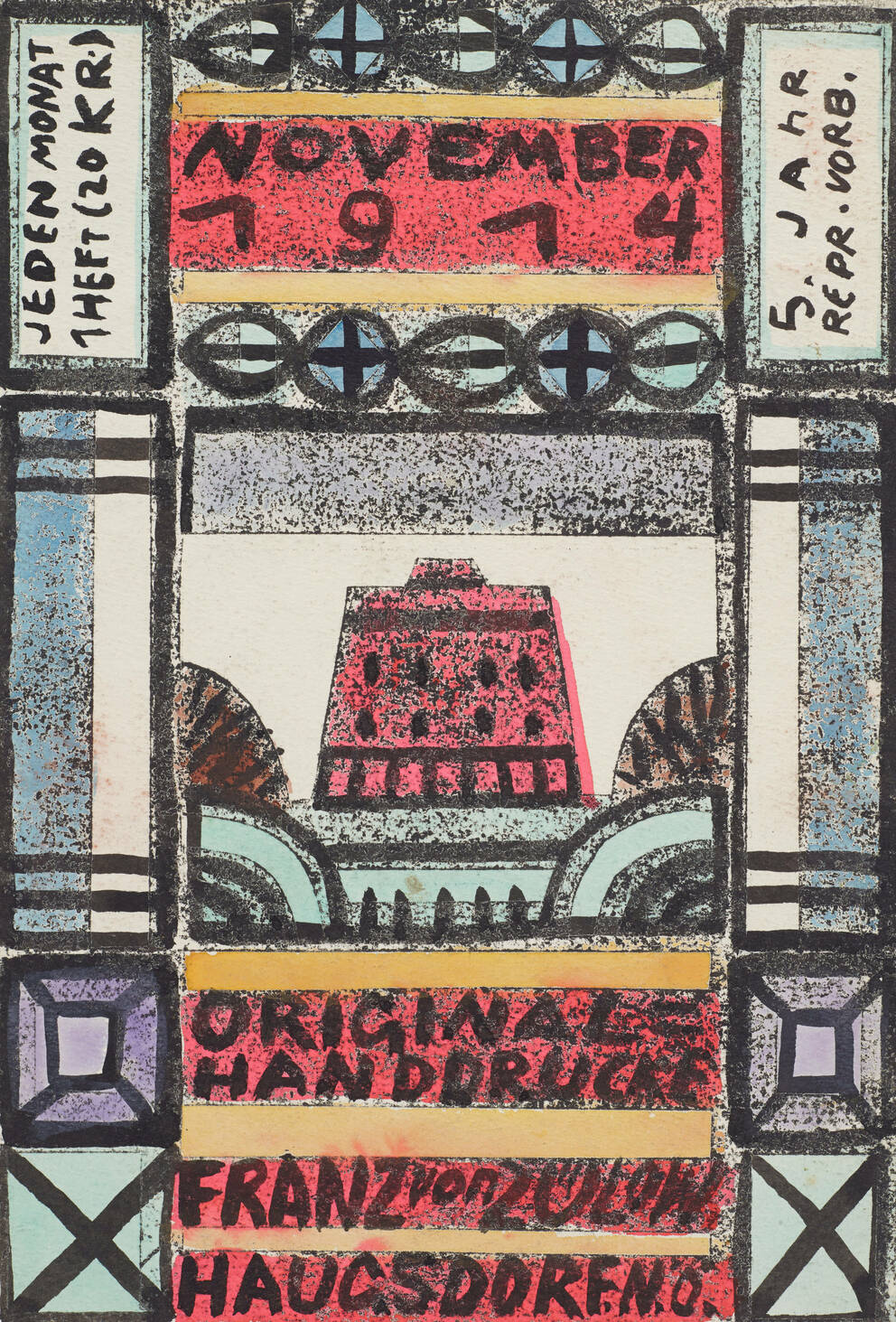 Leopold Museum,
Vienna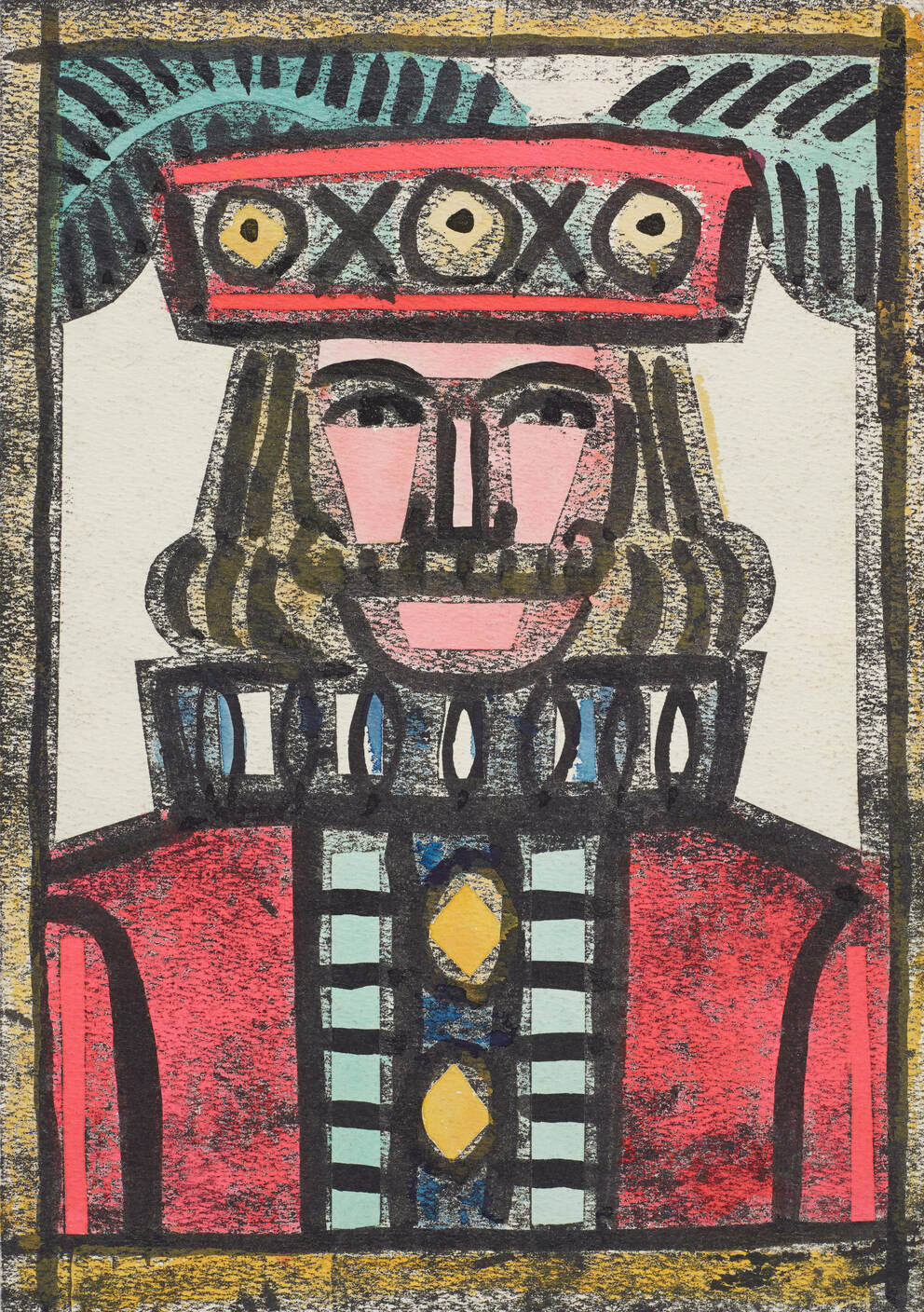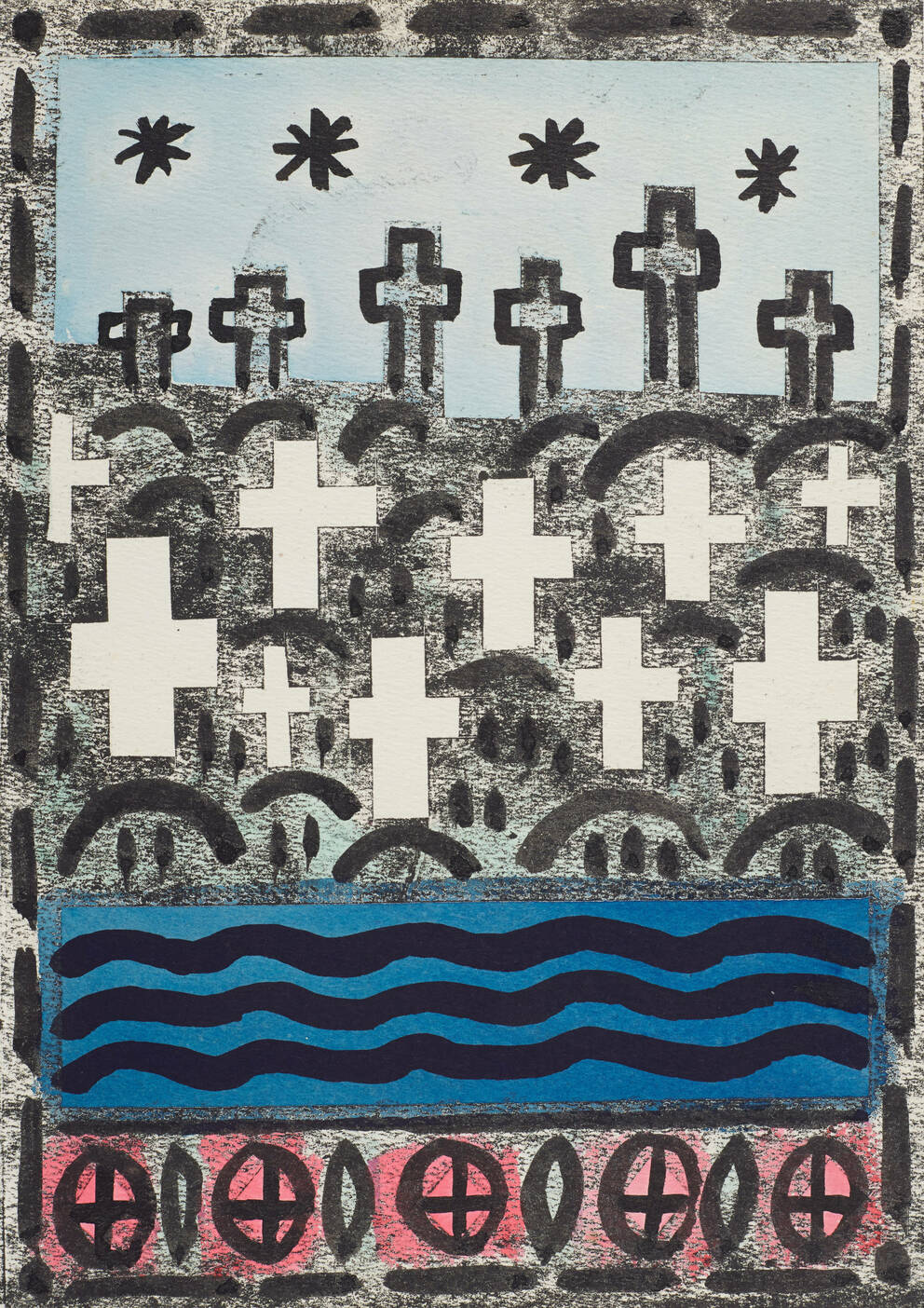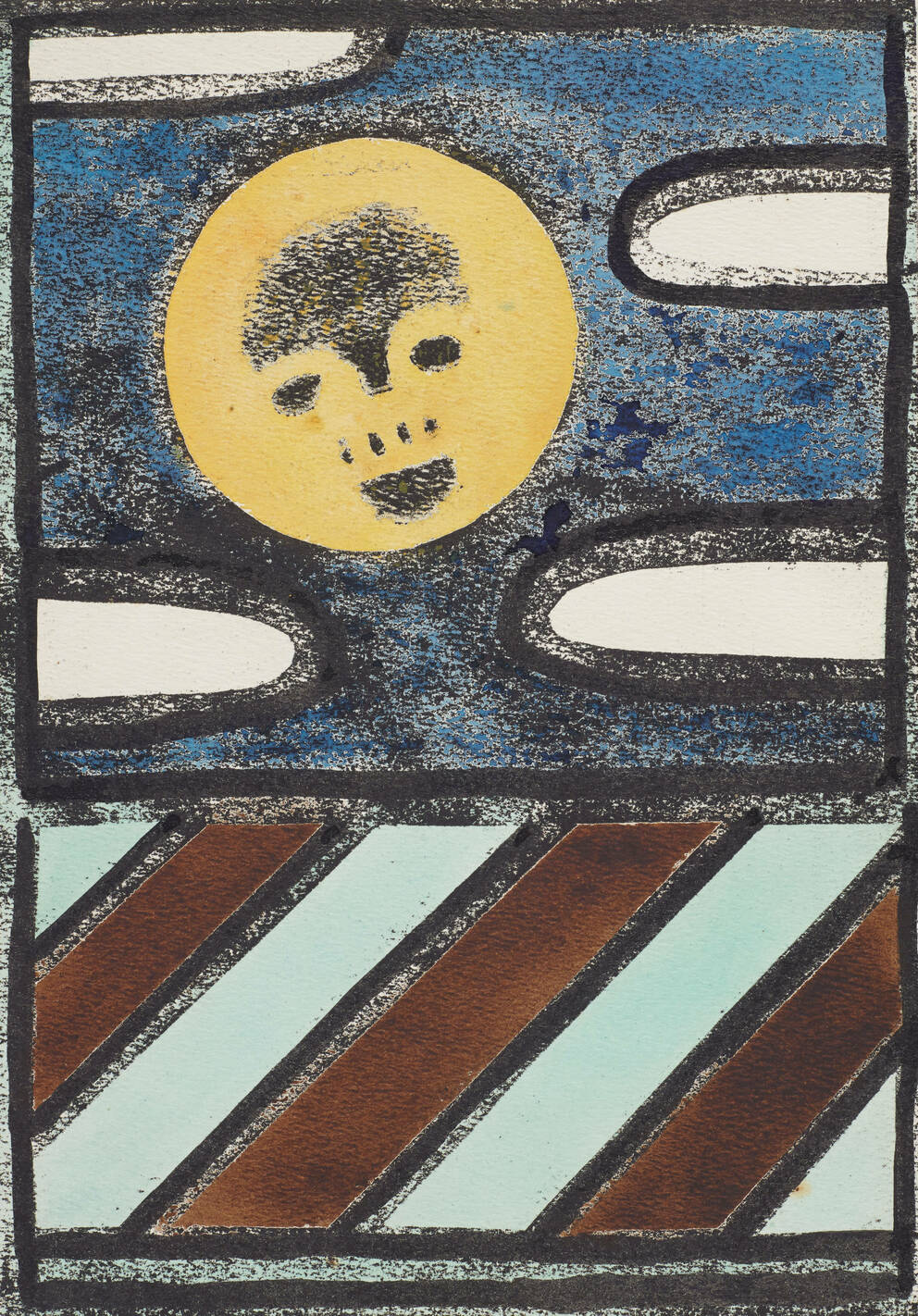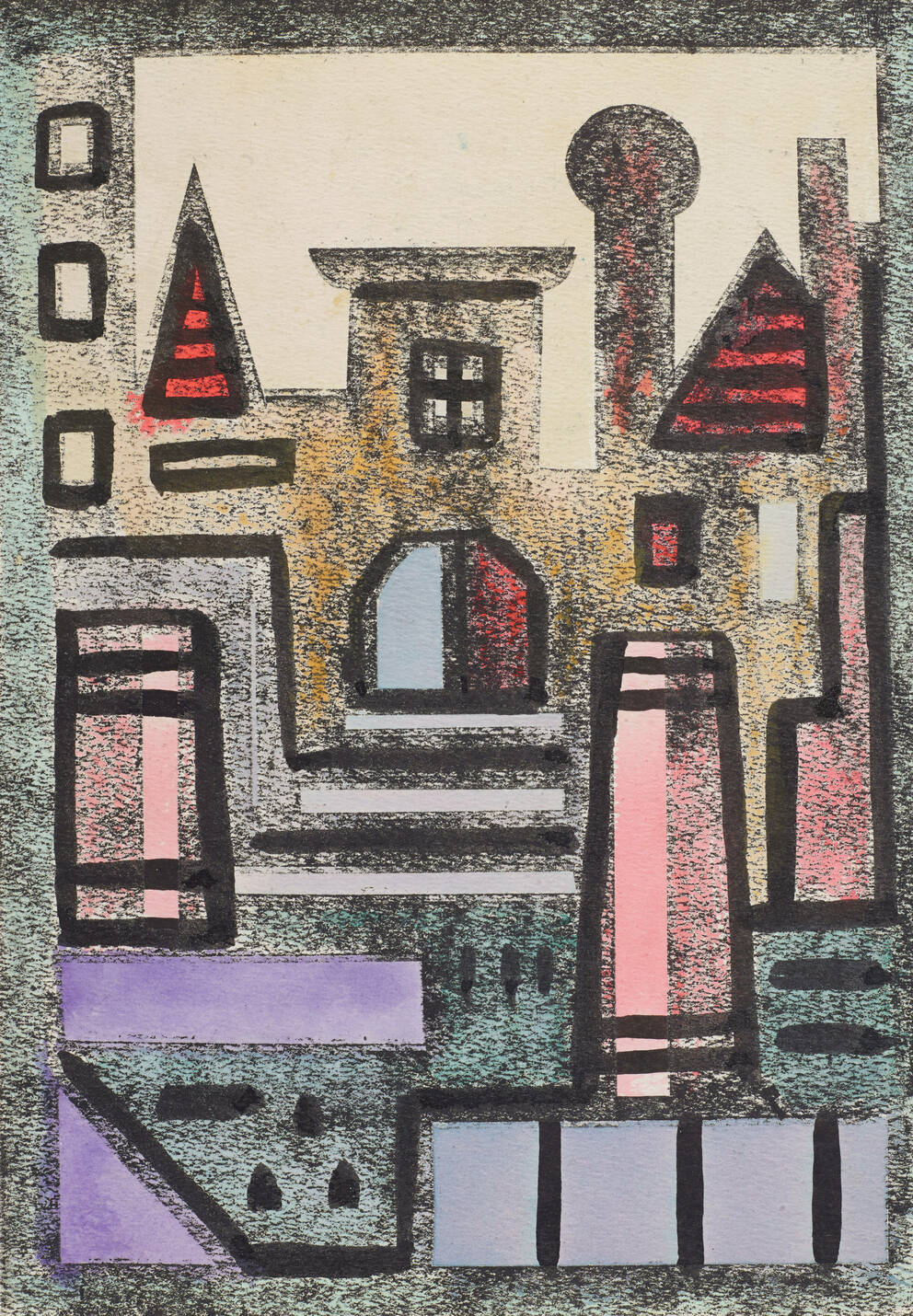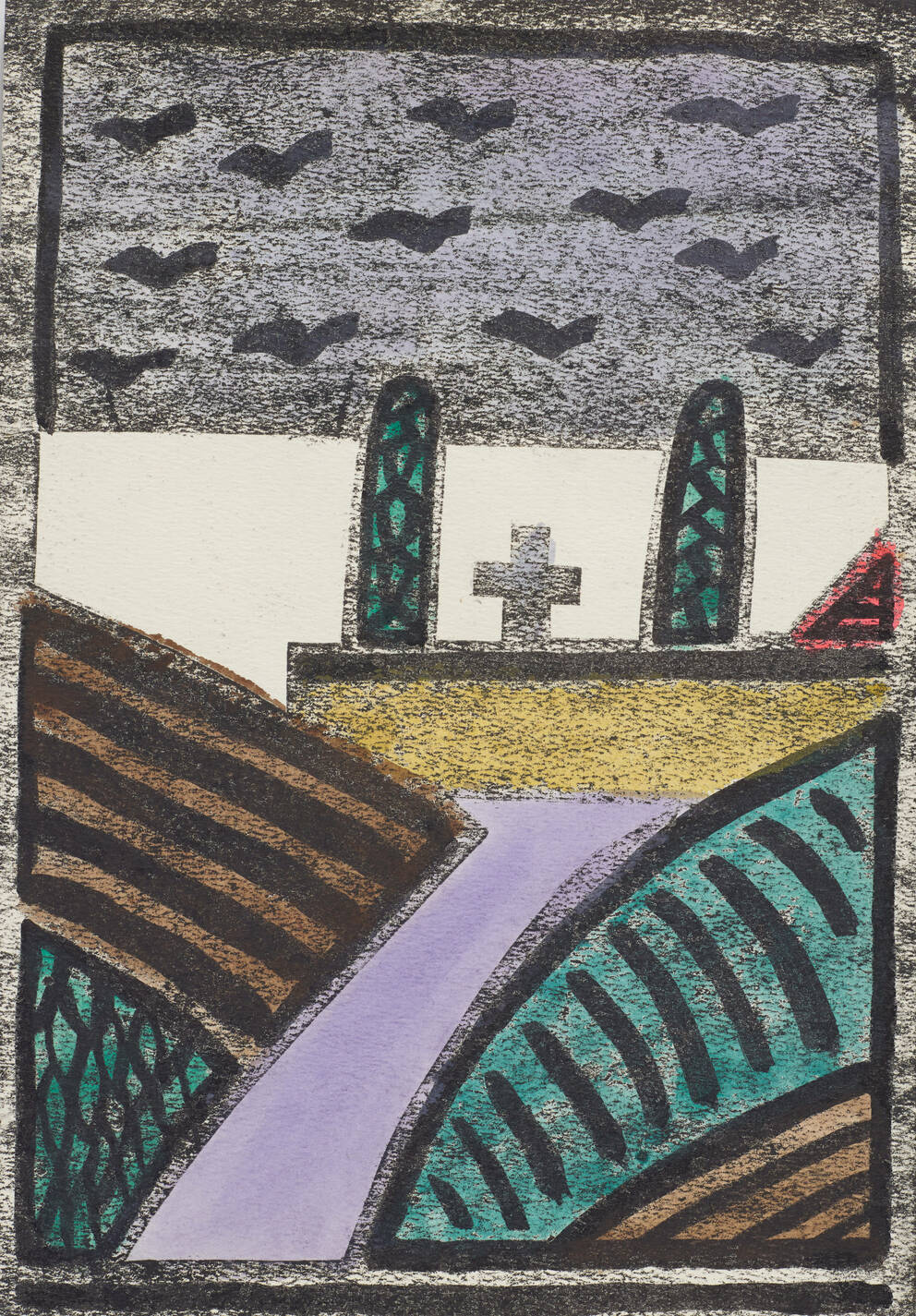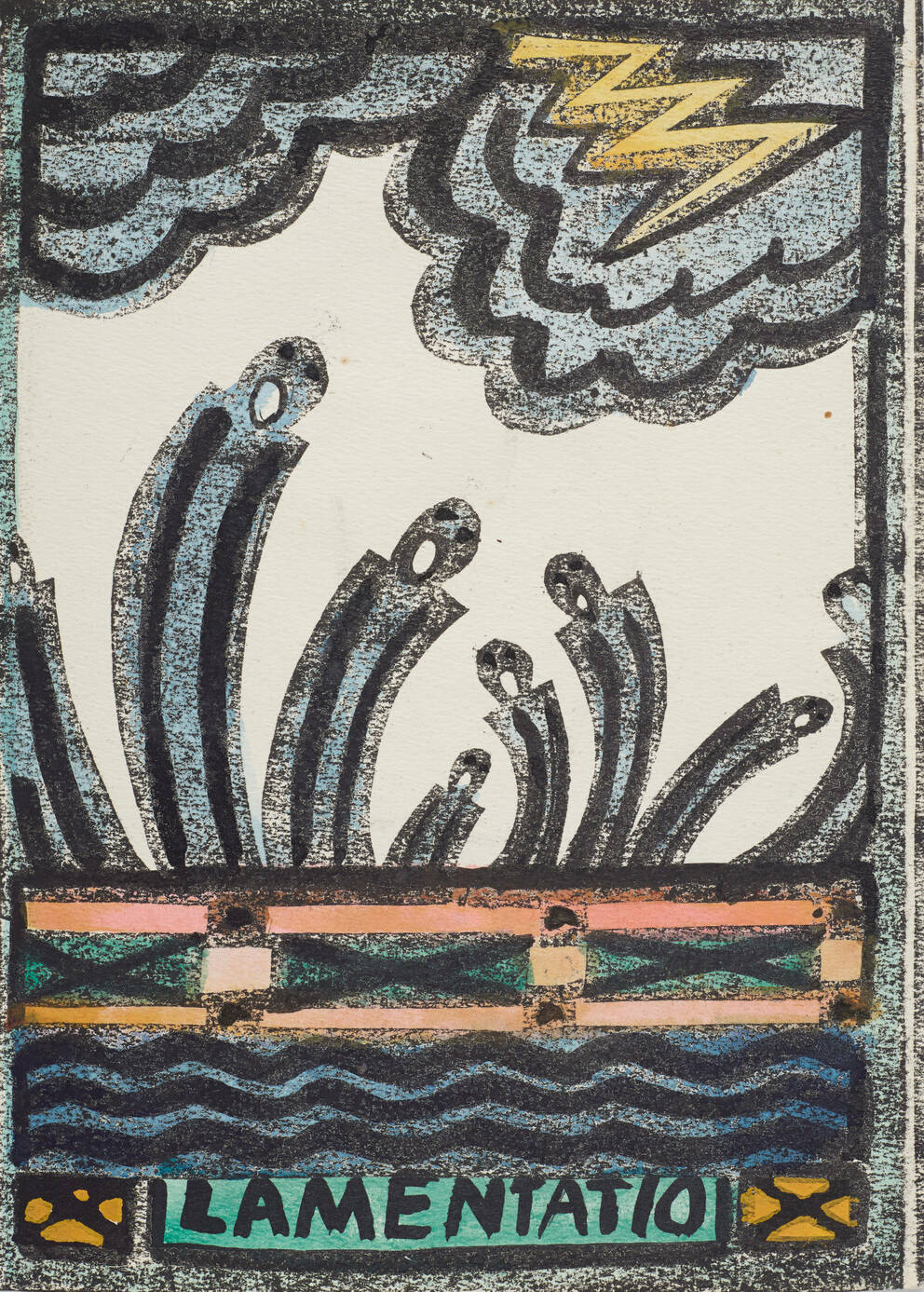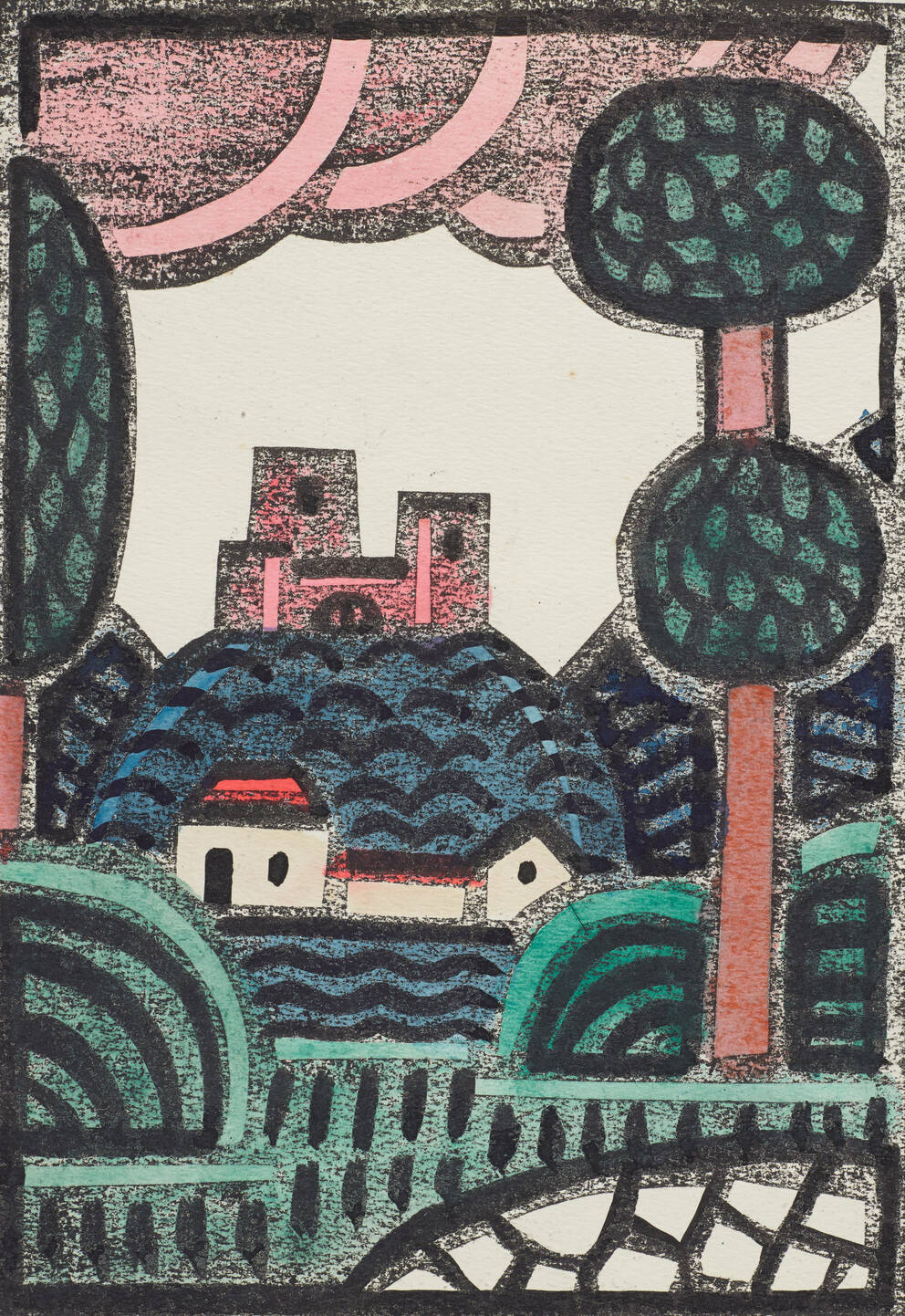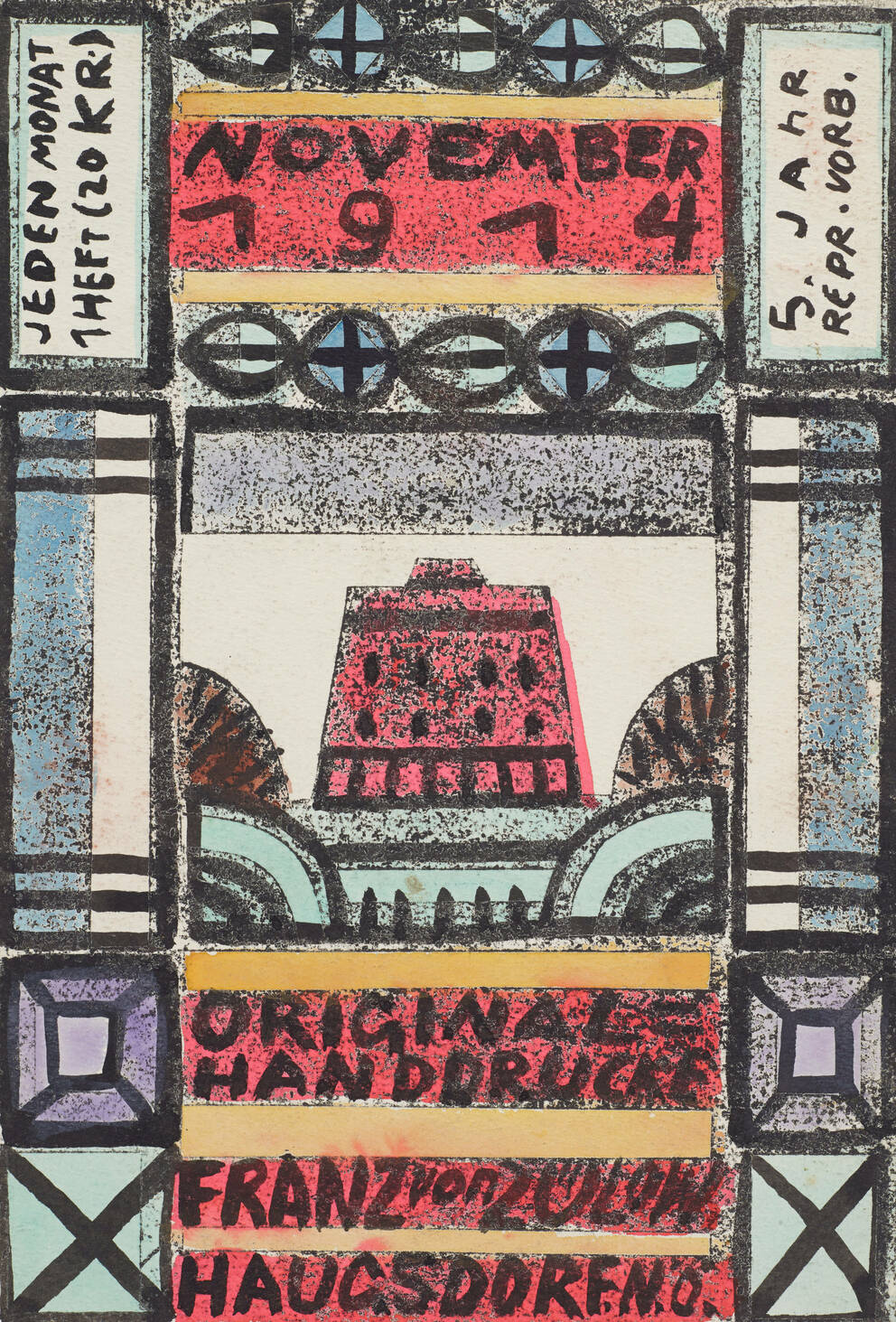 Monthly Publication "November 1914" in the Shape of a Fanfold
1914
Stencil print (colored) on paper
23.9×16.7 cm
Artists
Franz von Zülow

(Vienna 1883–1963 Vienna)
Unfortunately not on display at the moment
The painter and graphic artist Franz von Zülow (1883–1963) created these printed graphic works in 1908. Zülow attended the Graphische Lehr- und Versuchsanstalt [Training and Research Institute of Graphic Arts] in Vienna and studied as a guest student at the Vienna Academy of Fine Arts under Christian Griepenkerl (1839–1916) as well as at the Vienna School of Arts and Crafts under Felician Myrbach (1853–1940), Koloman Moser (1868–1918) and Carl Otto Czeschka (1878–1960). He joined the Vienna Secession in 1908. Already in 1907, Zülow had taken out a patent for the technique of hand-colored papercut prints devised by him, for which the motif is cut from a piece of paper. The stencils thus created are then colored and printed in reverse. As opposed to conventional stencil techniques, the depiction is not determined by the cut-out forms but rather by the remaining bridges. These form a net of black outlines, while the blank areas in between are colored by hand. The resulting images are thus reminiscent of medieval stained-glass windows.
Object data
Artist/author

Title

Monthly Publication "November 1914" in the Shape of a Fanfold

Date

1914

Art movement

Art Nouveau, Secession

Category

Graphic work

Material​/technique

Stencil print (colored) on paper

Dimensions

23.9×16.7 cm

Signature

Flyleaf: upper left vertically: JEDEN MONAT 1 HEFT (20 KR.); upper center: November 1914; upper right vertically: 5. JAHR REPR.VORB.; lower center: ORIGINALE HANDDRUCKE FRANZ VON ZÜLOW HAUGSDORF. N.Ö.; 3rd picture page: designated lower center: LAMENTATIO

Credit line

Leopold Museum, Vienna, Inv. 1485

Inventory access

Contributed to the Leopold Museum-Privatstiftung in 1994

Selection of Reference works

Linie und Form. 100 Meisterzeichnungen aus der Sammlung Leopold, hrsg. von Franz Smola/Fritz Koreny, Wien 2014 (Ausst.-Kat. Leopold Museum, Wien, 23.05.2014–20.10.2014).

Keywords
If you have further information on this object, please contact us.
Provenance
Provenance research
Leopold Museum
i
Dr. Rudolf Leopold, Wien (o.D.);
Leopold Museum-Privatstiftung, Wien (seit 1994).
For provenance related information, please contact us.