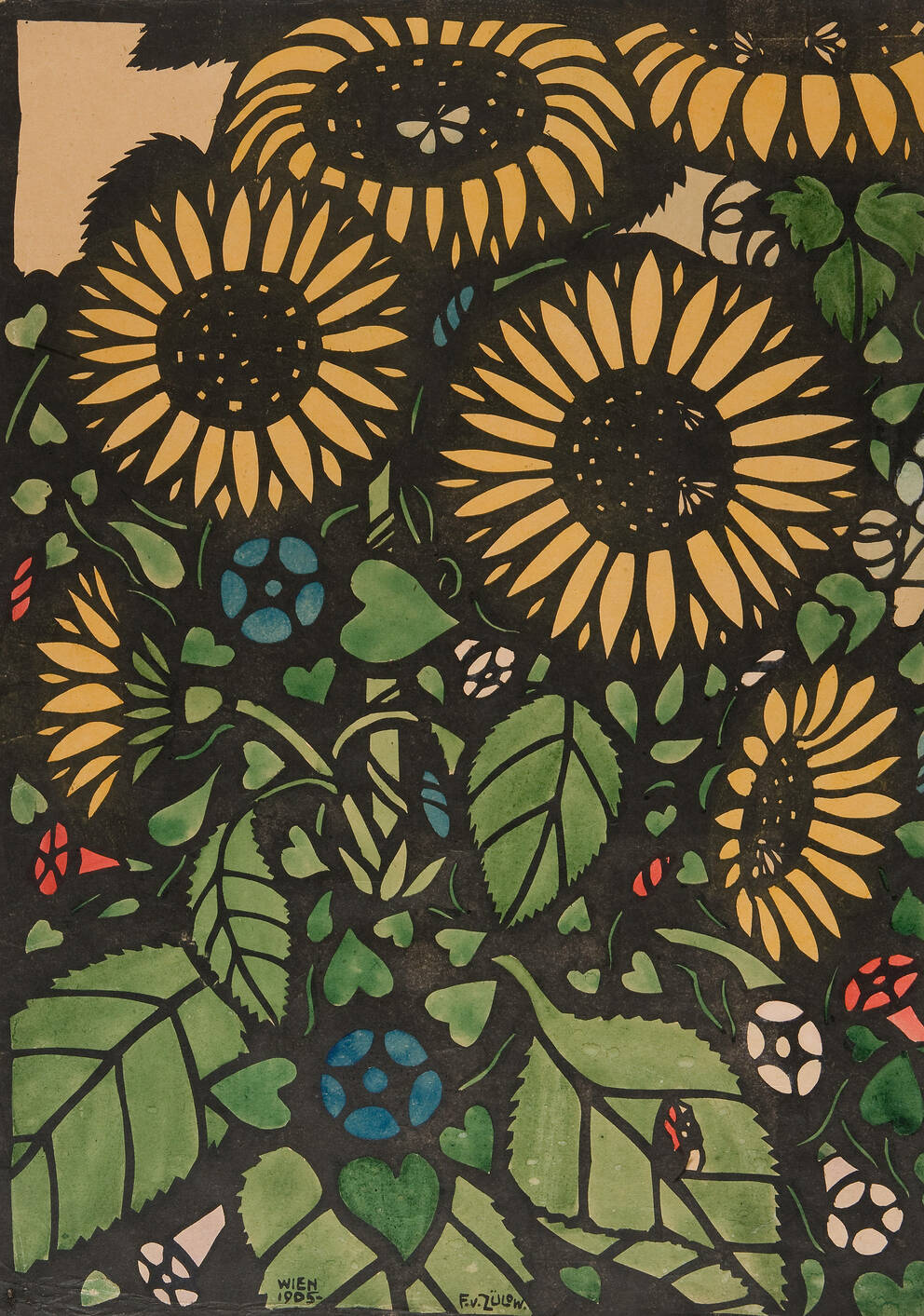 Leopold Museum,
Vienna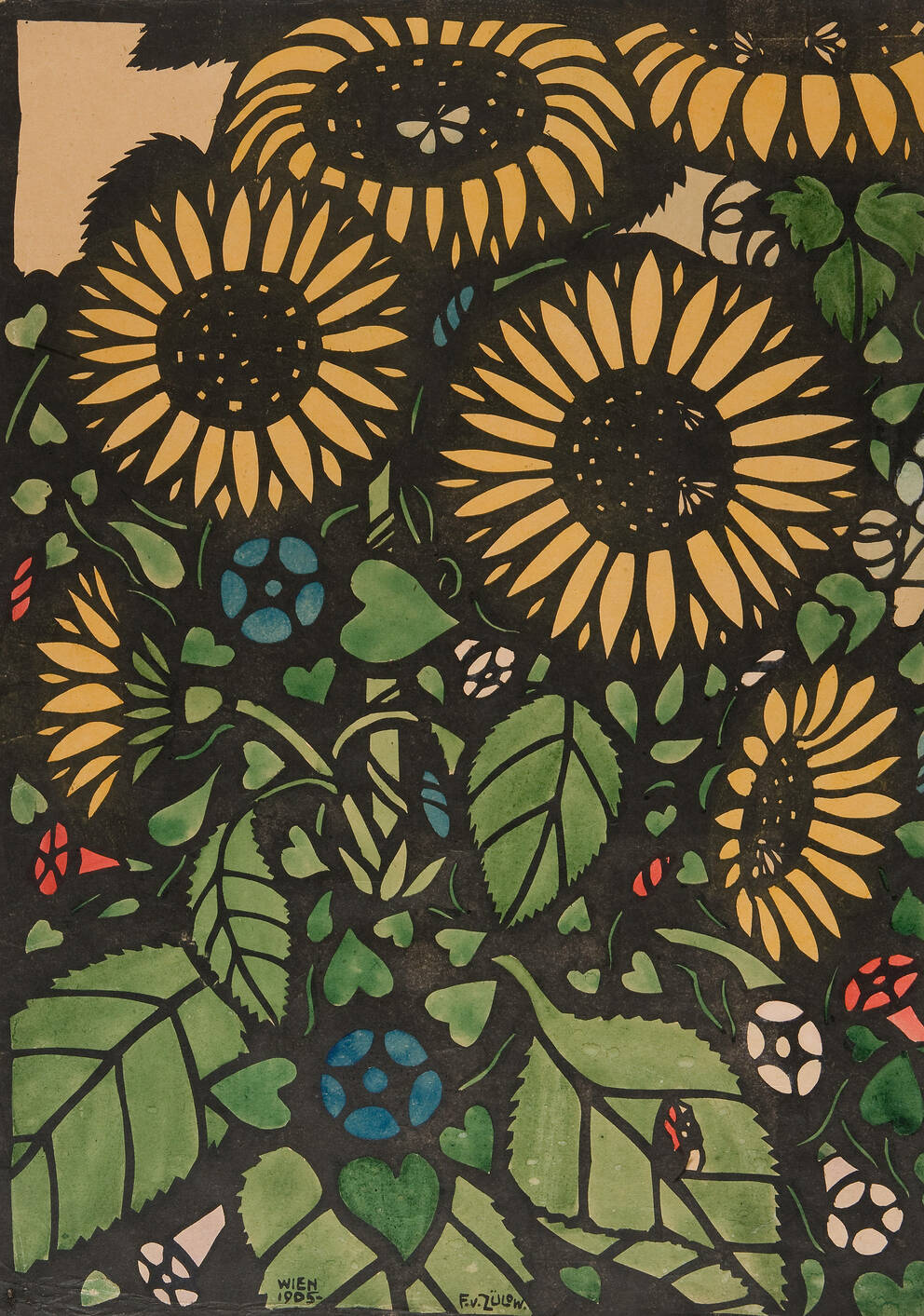 Sunflowers
1905
Stencil print (watercolored) on paper
62.5×44.5 cm
Artists
Franz von Zülow

(Vienna 1883–1963 Vienna)
Unfortunately not on display at the moment
For this colorful printed graphic work, the painter and graphic artist Franz von Zülow (1883–1963) availed himself of a motif that was highly popular in Classical Modernism – that of sunflowers. Famous sunflower depictions were not only created by the Dutch painter Vincent van Gogh (1853–1890) but also by Austrian artists, including Gustav Klimt (1862–1918) and Egon Schiele (1890–1918). Sunflowers were often planted in cottage gardens, and Zülow seems to have chosen a detail from such a garden for this work. This can be inferred from the blue, white and red bell-shaped blossoms he captured alongside the yellow sunflowers. In terms of technique, the artist applied his papercut print process for which he would later take out a patent. This technique involved cutting out the actual motifs from a piece of paper and using the remaining bridges as "printing blocks". Their imprint provided a black framework of lines, and Zülow subsequently colored the blank areas. He thus created expressive compositions reminiscent of medieval stained-glass windows.
Object data
Artist/author

Title

Sunflowers

Date

1905

Art movement

Art Nouveau

Category

Graphic work

Material​/technique

Stencil print (watercolored) on paper

Dimensions

62.5×44.5 cm

Signature

Signed and dated lower center: 1905 F. v. Zülow; designated lower center: Wien

Credit line

Leopold Museum, Vienna, Inv. 1568

Inventory access

Contributed to the Leopold Museum-Privatstiftung in 1994

Keywords
If you have further information on this object, please contact us.
Provenance
Provenance research
Leopold Museum
i
Dr. Rudolf Leopold, Wien (o.D.);
Leopold Museum-Privatstiftung, Wien (seit 1994).
For provenance related information, please contact us.