Grete Wiesenthal in a Landscape
, undated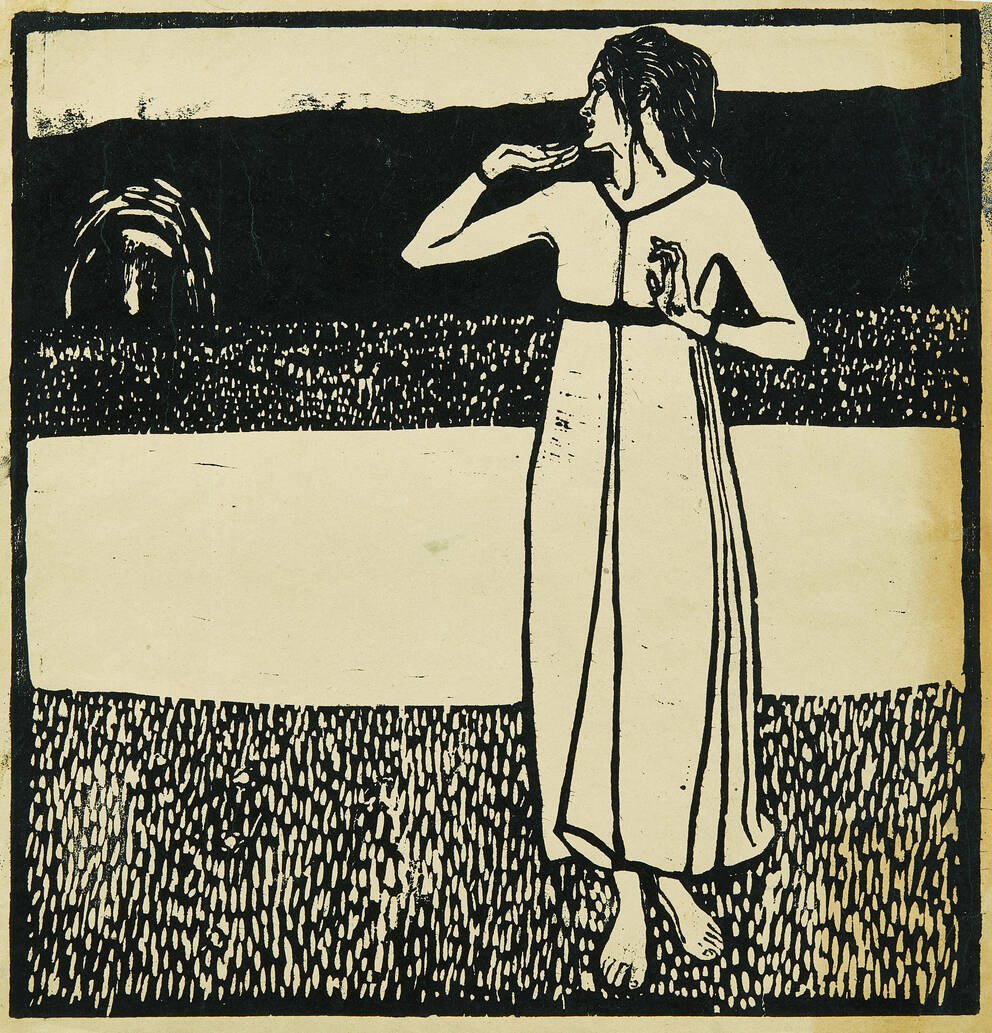 Leopold Museum,
Vienna © Family Konrad und Liselotte Lang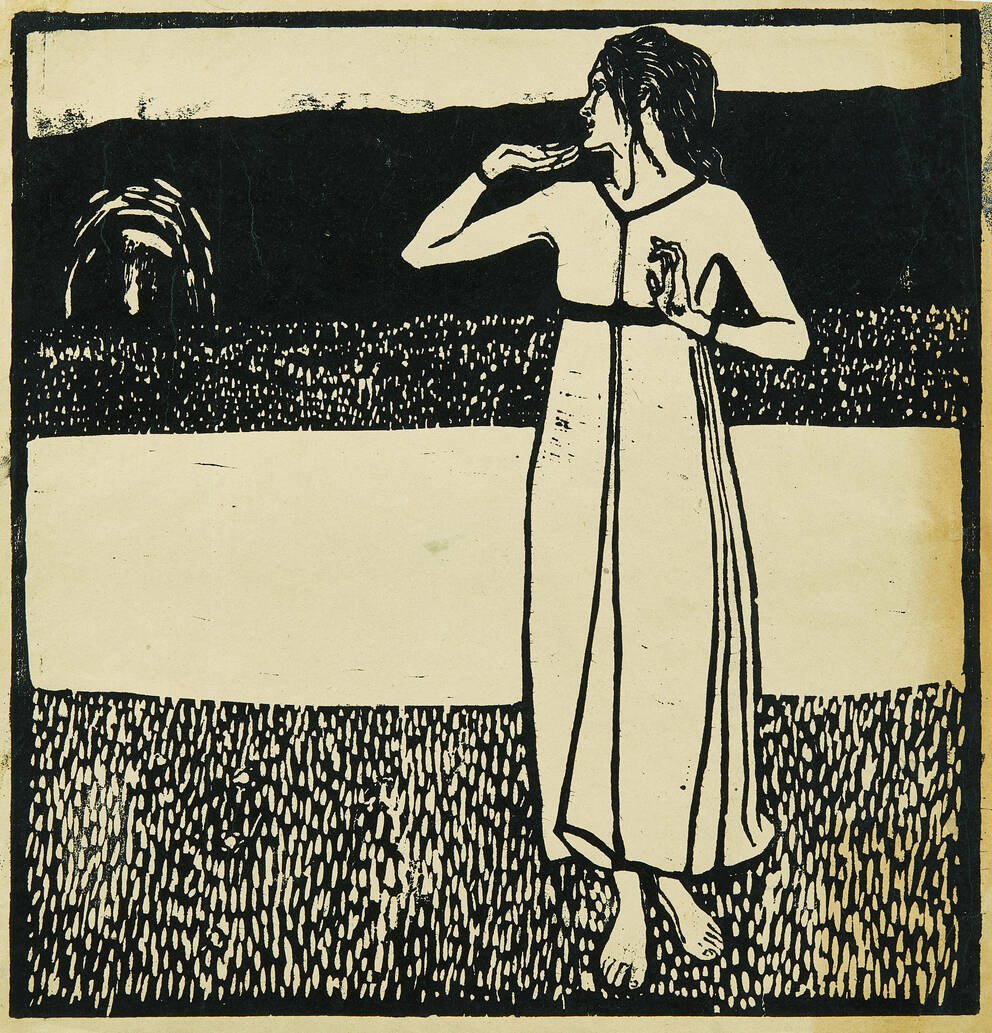 Grete Wiesenthal in a Landscape
undated
Linocut on paper
39.2×38.7 cm
Artists
Erwin Lang

(Vienna 1886–1962 Vienna)
Unfortunately not on display at the moment
The Austrian painter and graphic artist Erwin Lang (1886–1962) created a clearly structured landscape in a square format. It shows the dancer Grete Wiesenthal (1885–1970) wearing a long dress and gliding light-footed and shoeless across a meadow. She is turning around with a graceful gesture, as if she had just been called by someone. The soft outlines of the figure and the ornamental planes of the landscape are testament to Lang's exploration of Japanese color woodcuts. The son of the women's rights activist Marie Lang (1858–1934), the artist's first marriage was to the dancer Grete Wiesenthal. Together with her sisters, she was an exponent of the Vienna avant-garde of Expressionist dance. Having broken away from the tradition of classical ballet, this type of dance became an autonomous art form around 1910. It promoted a new body language which would exert a decisive influence on the visual arts.
Object data
Artist/author

Title

Grete Wiesenthal in a Landscape

Date

undated

Art movement

Secession, Art Nouveau, Hagenbund

Category

Graphic work

Material​/technique

Linocut on paper

Dimensions

39.2×38.7 cm

Credit line

Leopold Museum, Vienna, Inv. 1573

Inventory access

Contributed to the Leopold Museum-Privatstiftung in 1994

Selection of Reference works

Wien 1900. Aufbruch in die Moderne, hrsg. von Hans-Peter Wipplinger, Wien 2019 (Ausst.-Kat. Leopold Museum, Wien, ab 15.03.2019).

Keywords
If you have further information on this object, please contact us.
Provenance
Provenance research
Leopold Museum
i
Dr. Rudolf Leopold, Wien (o.D.);
Leopold Museum-Privatstiftung, Wien (seit 1994).
For provenance related information, please contact us.