Design Sketch for a Mirror
, 1922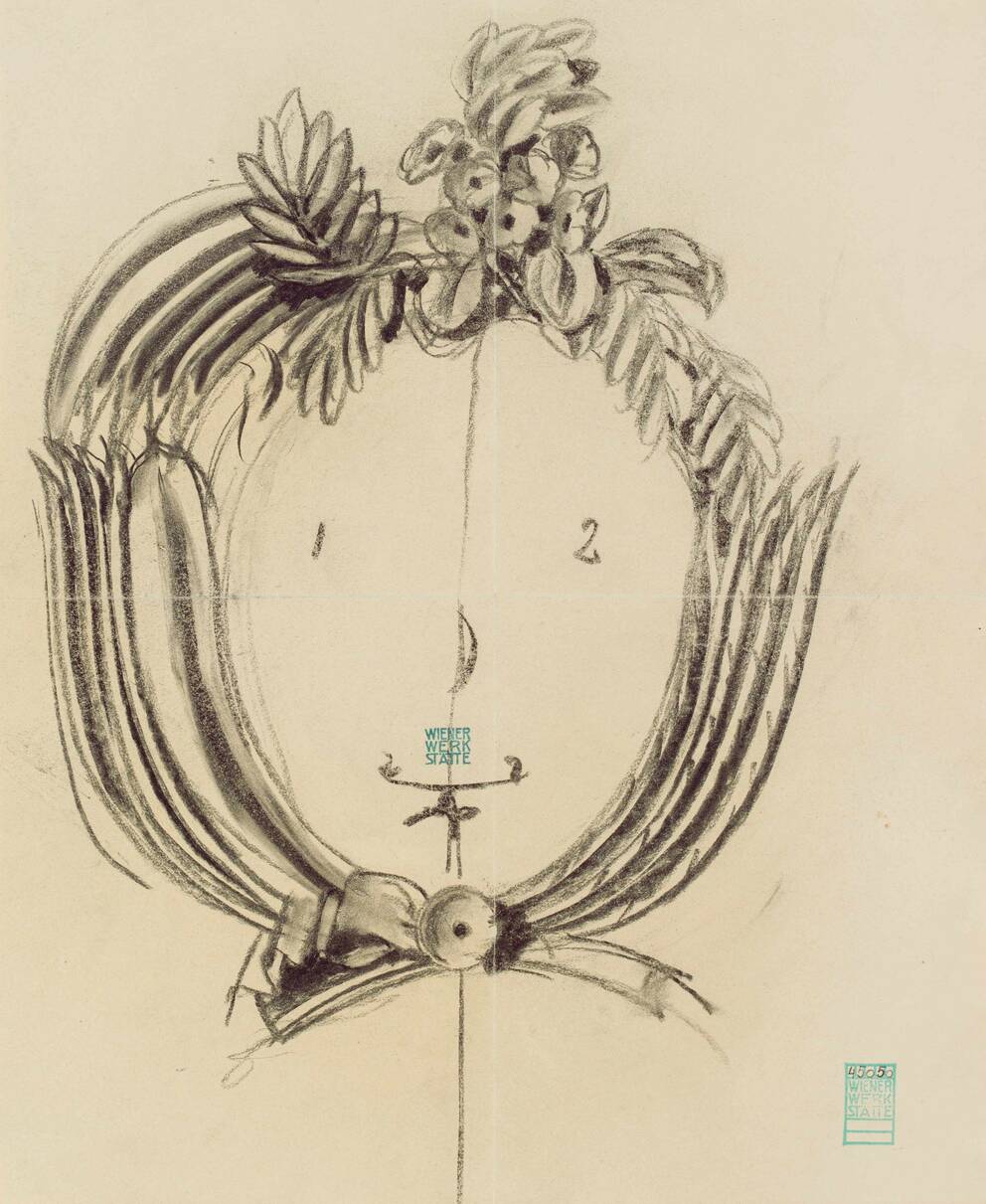 Leopold Museum,
Vienna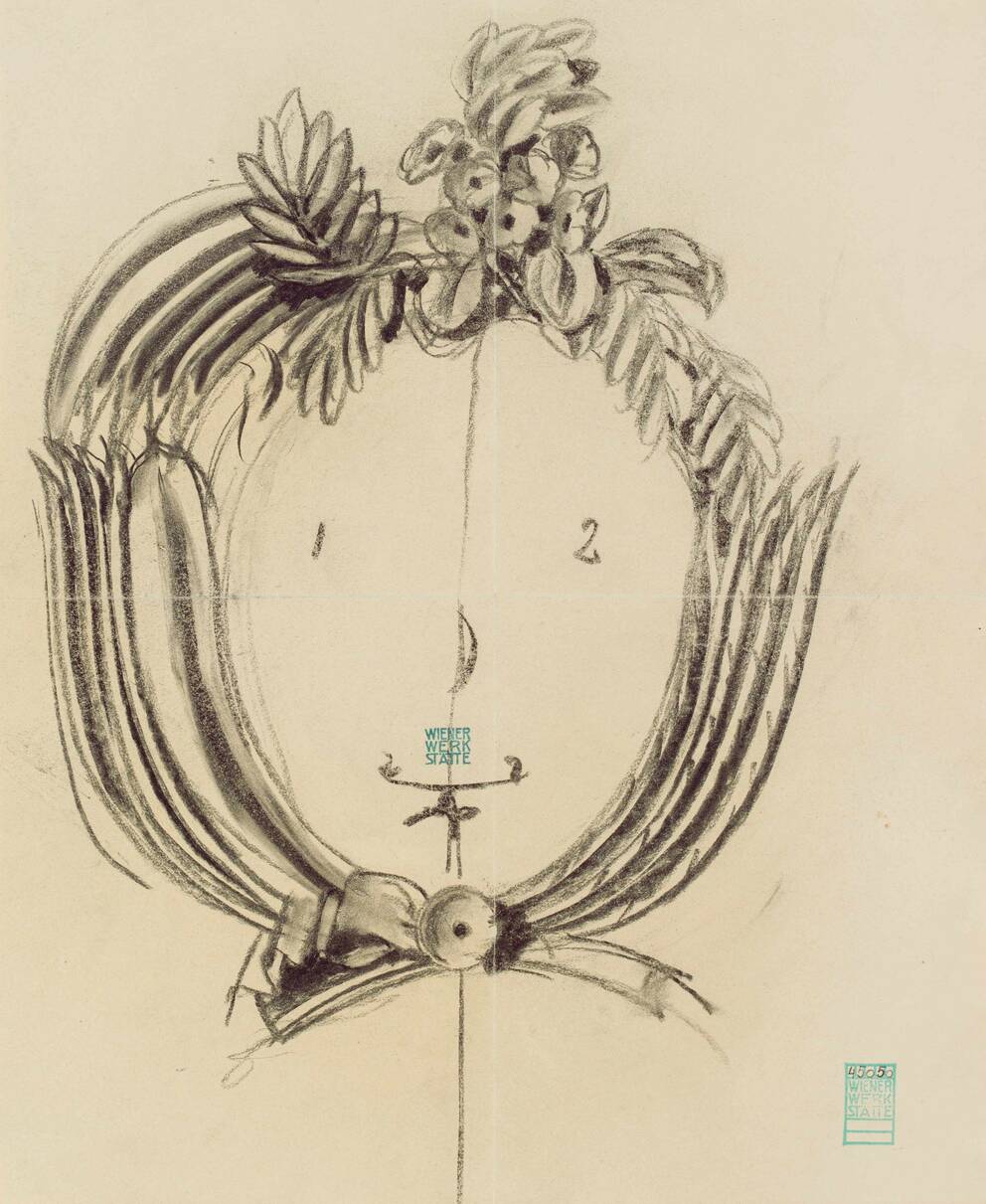 Design Sketch for a Mirror
1922
Black chalk on paper
49.2×40.7 cm
Artists
Dagobert Peche

(St. Michael im Lungau 1887–1923 Mödling)
Unfortunately not on display at the moment
This design sketch for a mirror by architect, designer and graphic artist Dagobert Peche (1887–1923), dated 1922, exemplifies the first fixation of an artistic idea. Executed in black chalk, the drawing is divided in halves by a central vertical line along the axis of symmetry, allowing for the representation of two different design variants for the mirror frame. Accordingly, Peche marked the left variant "1" and the one on the right, "2." Both model designs are characterized by the use of stylized palmettes, laurel leaves, flowers, and a sculpted bow. Such decorative motifs—albeit modified in form— can ultimately be traced back to the classicist art of the late 18th century. Whether the design from the holdings of the Leopold Museum was ever produced is not known. Mirrors to designs by Peche for the Wiener Werkstätte were usually made by the framing shop of Max Welz, Vienna.
Object data
Artist/author

Title

Design Sketch for a Mirror

Date

1922

Art movement

Wiener Werkstätte

Category

Graphic work

Material​/technique

Black chalk on paper

Dimensions

49.2×40.7 cm

Signature

Monogrammed and dated in pencil, center: DP 22; stamped, center: WIENER WERK STÄTTE; designated in pencil, center: 1 2; stamped lower right: 45050 WIENER WERK STÄTTE

Credit line

Leopold Museum, Vienna, Inv. 1621

Inventory access

Contributed to the Leopold Museum-Privatstiftung in 1994

Selection of Reference works

Linie und Form. 100 Meisterzeichnungen aus der Sammlung Leopold, hrsg. von Franz Smola/Fritz Koreny, Wien 2014 (Ausst.-Kat. Leopold Museum, Wien, 23.05.2014–20.10.2014).

Keywords
If you have further information on this object, please contact us.