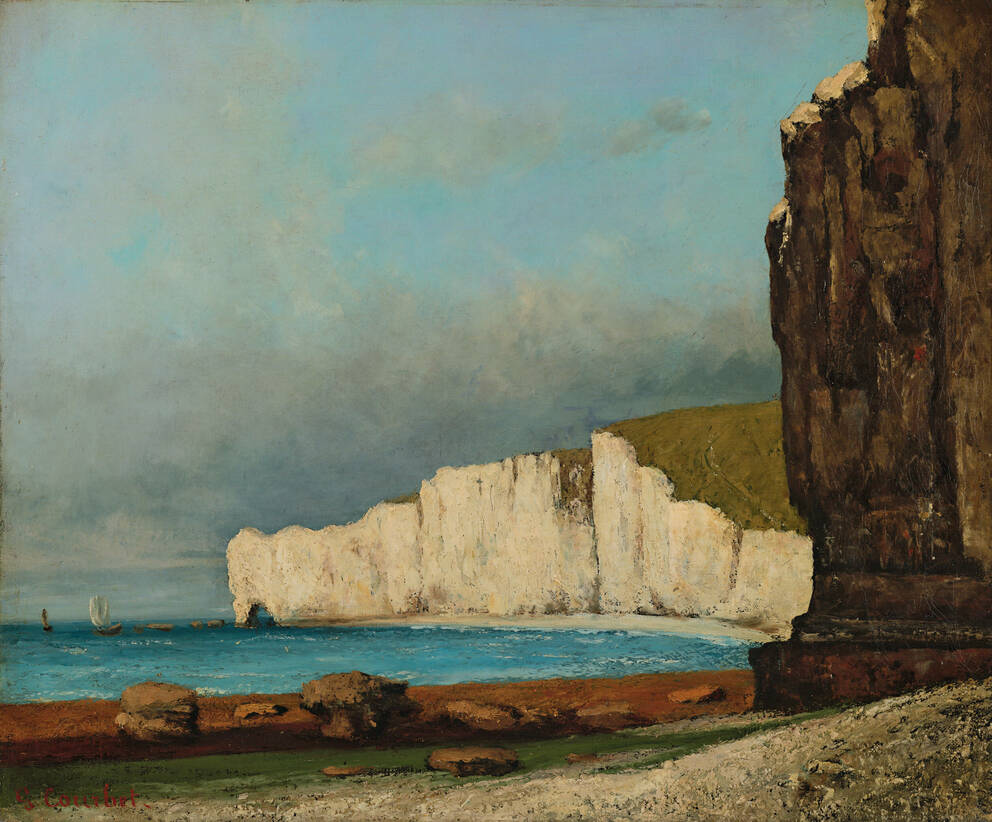 Leopold Museum,
Vienna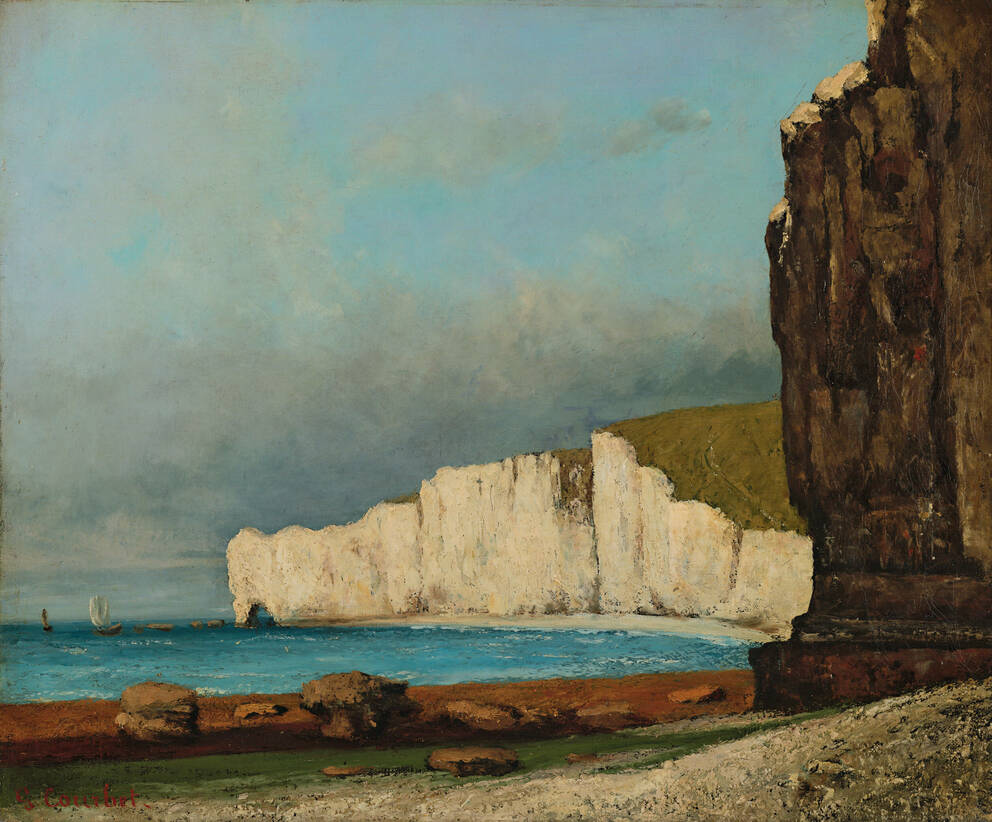 Coastal Landscape
1866
Oil on canvas
46.2×55.6 cm
Artists
Gustave Courbet

(Ornans 1819–1877 La Tour de Peilz)
Currently on display at OG4
This painting depicts the famous coast of Étretat in Normandy. To the right, we see the soaring white cliffs of the "Falaise d'Amont" which are cut into in the foreground by a steep rock. While there are two ships sailing out on the horizon, the strip of shoreline is deserted. The area between the sea and the cloudy sky is dominated by the splendid natural spectacle of the architectonic rock formation. The rocks of the Norman coast had served as a popular motif since the beginning of Romanticism. Before Gustave Courbet (1819–1877) turned to seascapes in the 1860s, he had laid out a new approach to painting in his 1855 Realist Manifesto. In opposition to idealism, he outlined realist painting as exclusively depicting things that the artist could see and touch.
Object data
Artist/author

Title

Coastal Landscape

Alternative title

Autumnal Landscape

Date

1866

Art movement

Naturalism I Realism

Category

Painting

Material​/technique

Oil on canvas

Dimensions

46.2×55.6 cm

Signature

Signed and dated lower left: G Courbet

Credit line

Leopold Museum, Vienna, Inv. 106

Inventory access

Contributed to the Leopold Museum-Privatstiftung in 1994

Selection of Reference works

Wien 1900. Aufbruch in die Moderne, hrsg. von Hans-Peter Wipplinger, Wien 2019 (Ausst.-Kat. Leopold Museum, Wien, ab 15.03.2019).
Robert Fernier: La vie et l'œuvre de Gustave Courbet. Catalogue raisonné. Tome II: Peintures: 1866-1877, Lausanne/Paris 1978.

Keywords
If you have further information on this object, please contact us.