Poster for the opening of Cabaret Fledermaus
, 1907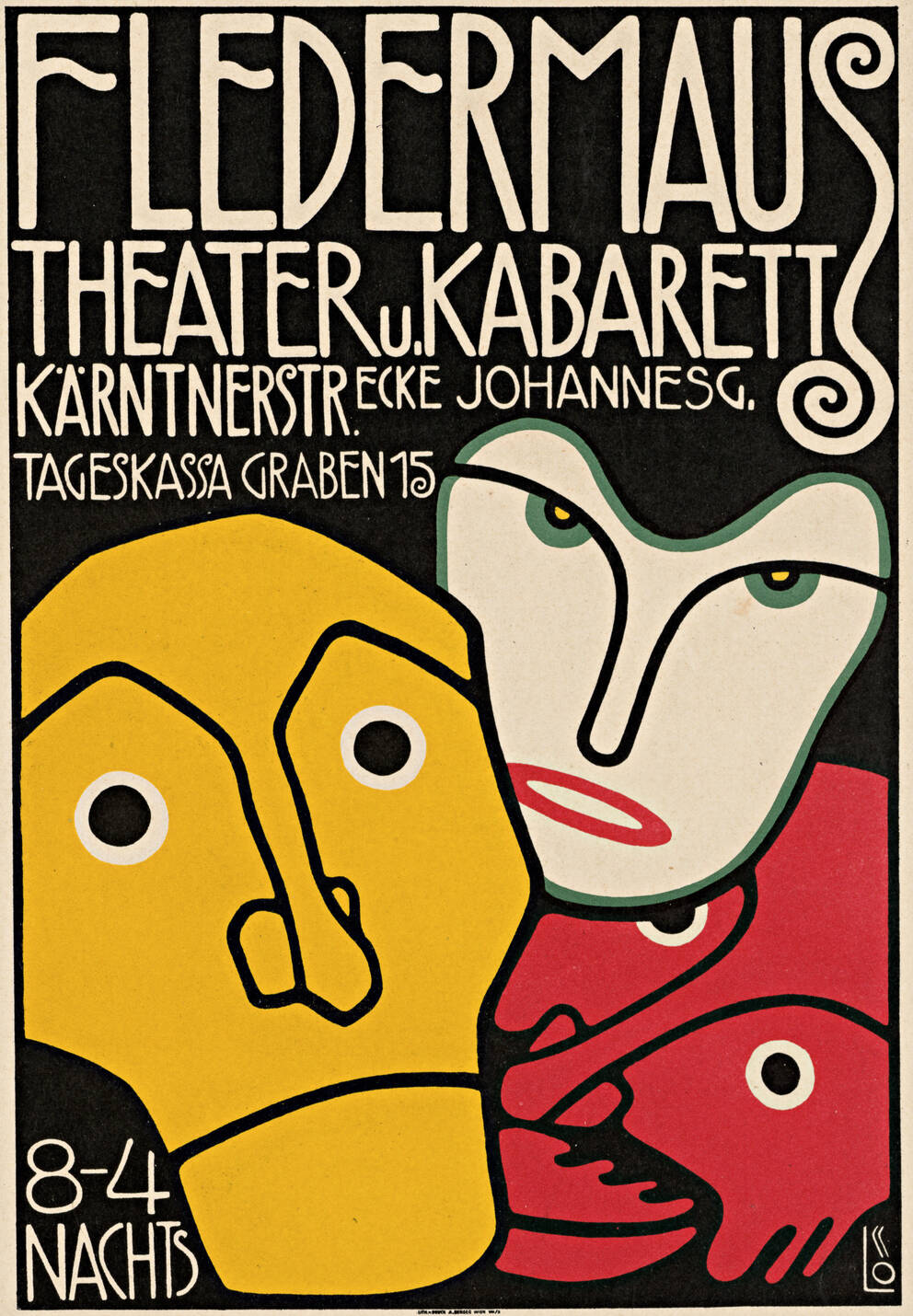 Leopold Museum,
Vienna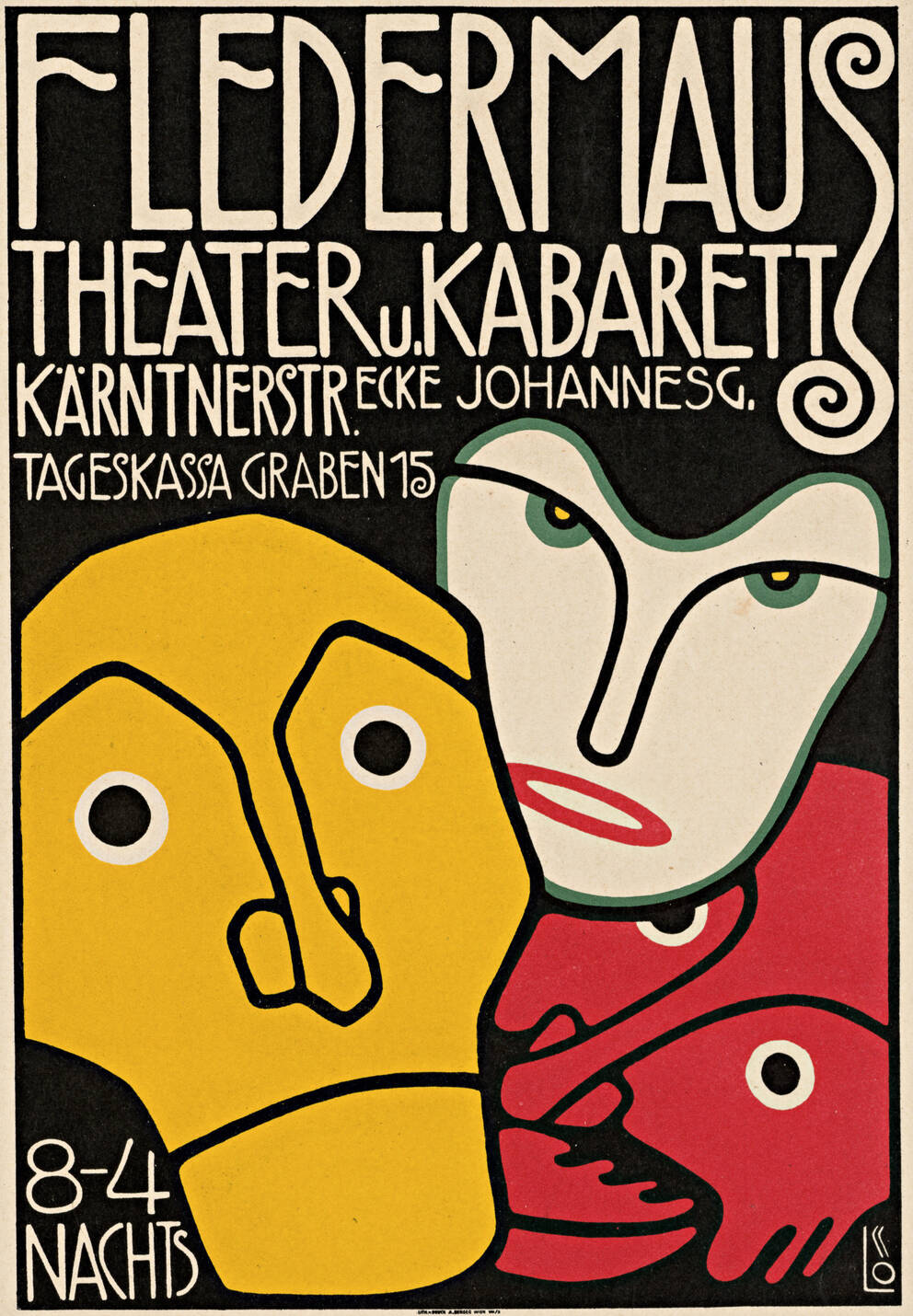 Poster for the opening of Cabaret Fledermaus
1907
Color lithograph on paper
55.7×41.3×2.4 cm
Artists
Bertold Löffler

(Nieder-Rosenthal near Reichenberg/district of Liberec 1874–1960 Vienna)

Lithograph and print Albert Berger, Vienna
Wiener Werkstätte
Unfortunately not on display at the moment
The poster announcing the opening of Cabaret Fledermaus in 1907 is considered a pinnacle of Austrian advertising art in the early 20th century. With this work, the painter, graphic artist and designer Bertold Löffler (1874–1960) managed to achieve a maximum of expression despite simplified pictorial forms and colors. The stage aspect of the performance venue, which was intended as a Gesamtkunstwerk, or universal work of art, is alluded to with the silhouettes of three masks. The two male ones symbolize tragedy and comedy, while the third can be interpreted as female. Along with the black background, the basic coloring is limited to yellow, red and green. While the figural pictorial elements enter into a harmonious synthesis with the typographical ones, the artist clearly economized on decor: Only the "S", rendered as a serpentine line with spiral-shaped ends, and the wavy crossbars of the "F" and "E"s hint at decoration.
Object data
Artist/author

Design: Bertold Löffler
Print: Lithograph and print Albert Berger, Vienna
for the: Wiener Werkstätte

Title

Poster for the opening of Cabaret Fledermaus

Date

1907

Art movement

Art Nouveau, Wiener Werkstätte

Category

Graphic work

Material​/technique

Color lithograph on paper

Dimensions

55.7×41.3×2.4 cm

Signature

Monogrammed in the depiction lower right: Lö

Credit line

Leopold Museum, Vienna, Inv. 1671

Inventory access

Contributed to the Leopold Museum-Privatstiftung in 1994

Selection of Reference works

Wien 1900. Aufbruch in die Moderne, hrsg. von Hans-Peter Wipplinger, Wien 2019 (Ausst.-Kat. Leopold Museum, Wien, ab 15.03.2019).
Wien 1900. Sammlung Leopold, hrsg. von Diethard Leopold/Peter Weinhäupl, Wien u.a. 2009.

Keywords
If you have further information on this object, please contact us.
Provenance
Provenance research
Leopold Museum
i
Dr. Rudolf Leopold, Wien (o.D.);
Leopold Museum-Privatstiftung, Wien (seit 1994)
For provenance related information, please contact us.