Wiener Werkstätte Arts and Crafts. Draft for a catalogue cover
, c. 1920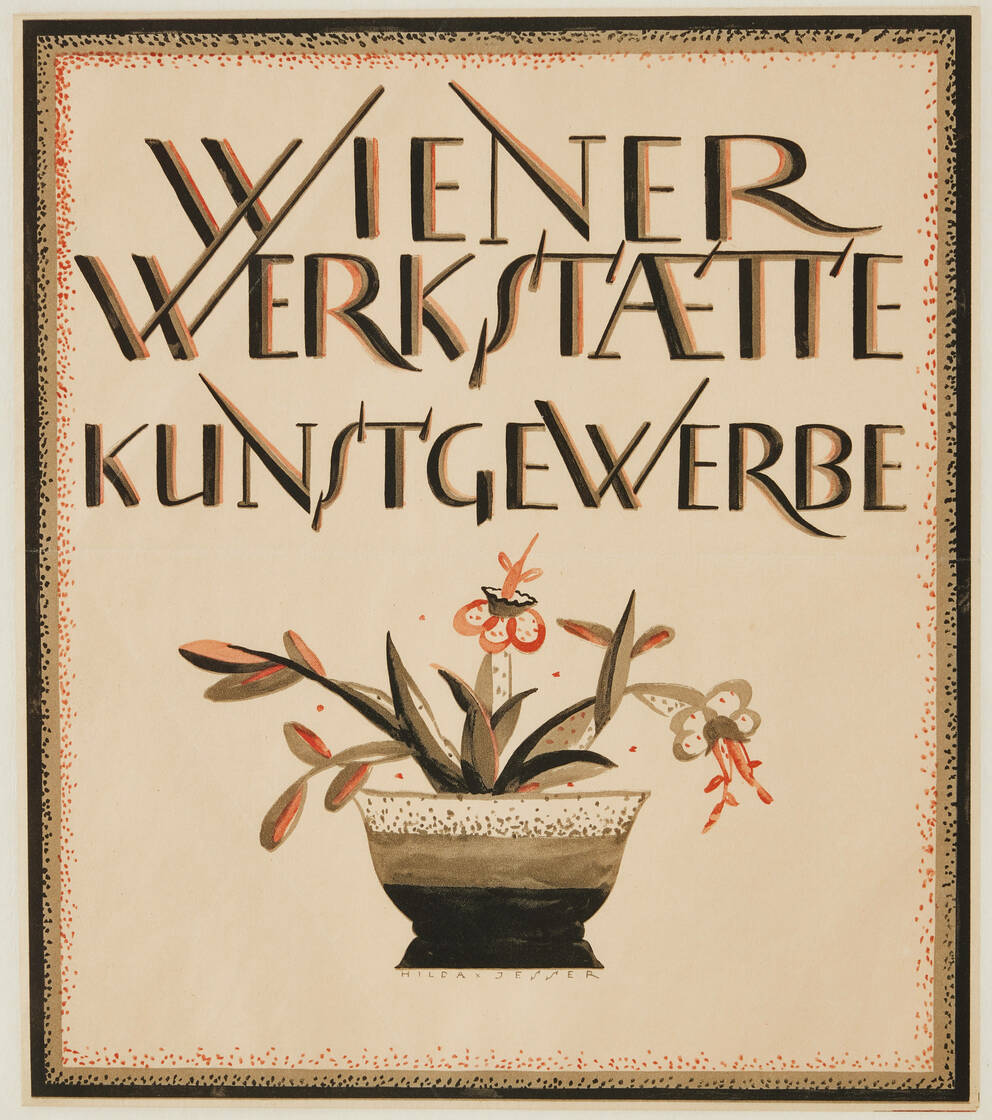 Leopold Museum,
Vienna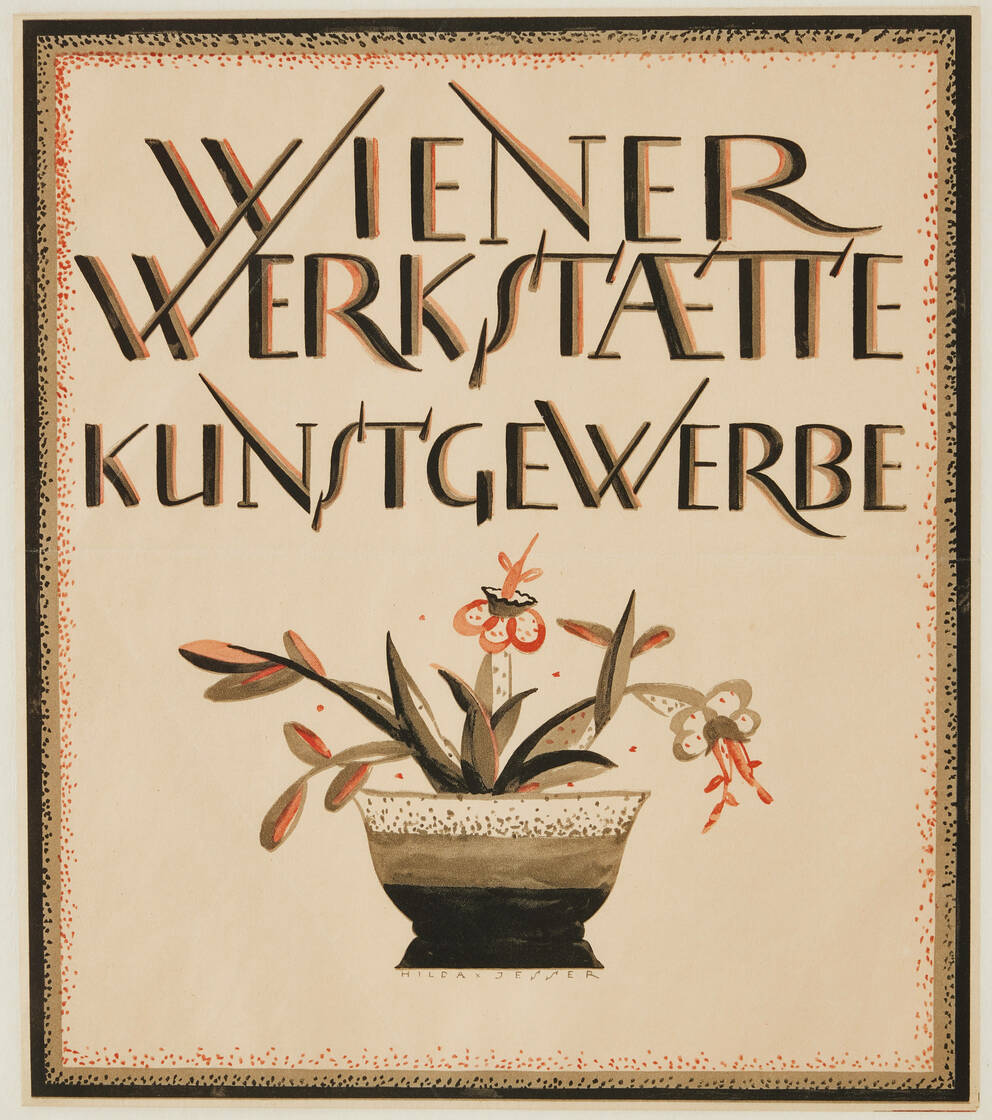 Wiener Werkstätte Arts and Crafts. Draft for a catalogue cover
c. 1920
Color lithograph on paper
32.7×28.5 cm
Artists
Hilda Jesser

(Maribor 1894–1985 Vienna)

Wiener Werkstätte
Unfortunately not on display at the moment
Hilda Jesser (1894–1985) studied from 1912 under Maximilian Kurzweil (1867–1916) at the Art School for Women and Girls in Vienna, before training at the School of Arts and Crafts from 1914. Her teachers included the architect Josef Hoffmann (1870–1956) and the sculptor Anton Hanak (1875–1934), among others. From 1916 Jesser worked for the Wiener Werkstätte, designing fabric patterns, embroidery, cushion decors, wallpapers, items of jewelry, leatherwork, ceramics for everyday use, posters as well as six fashion postcards. She further carried out commissions for the companies Lobmeyr and Augarten. Her Draft for a catalogue cover, created around 1920, shows her pursuit of formal simplicity and her concentration on individual pictorial elements. The lettering and the motif are on a par, each taking up half of the image area. The omission of a shadow underscores the depiction's planar-decorative aspect. Hilda Jesser died in 1985 at the age of 91 in Vienna.
Object data
Artist/author

Hilda Jesser
on behalf of : Wiener Werkstätte

Title

Wiener Werkstätte Arts and Crafts. Draft for a catalogue cover

Date

c. 1920

Art movement

Wiener Werkstätte, Art Nouveau

Category

Graphic work

Material​/technique

Color lithograph on paper

Dimensions

32.7×28.5 cm

Signature

Signed lower center: HILDA JESSER

Credit line

Leopold Museum, Vienna, Inv. 1678

Inventory access

Contributed to the Leopold Museum-Privatstiftung in 1994

Keywords
If you have further information on this object, please contact us.
Provenance
Provenance research
Leopold Museum
i
Dr. Rudolf Leopold, Wien (o.D.);
Leopold Museum-Privatstiftung, Wien (seit 1994).
For provenance related information, please contact us.