Design Sketch for a Teapot
, 1921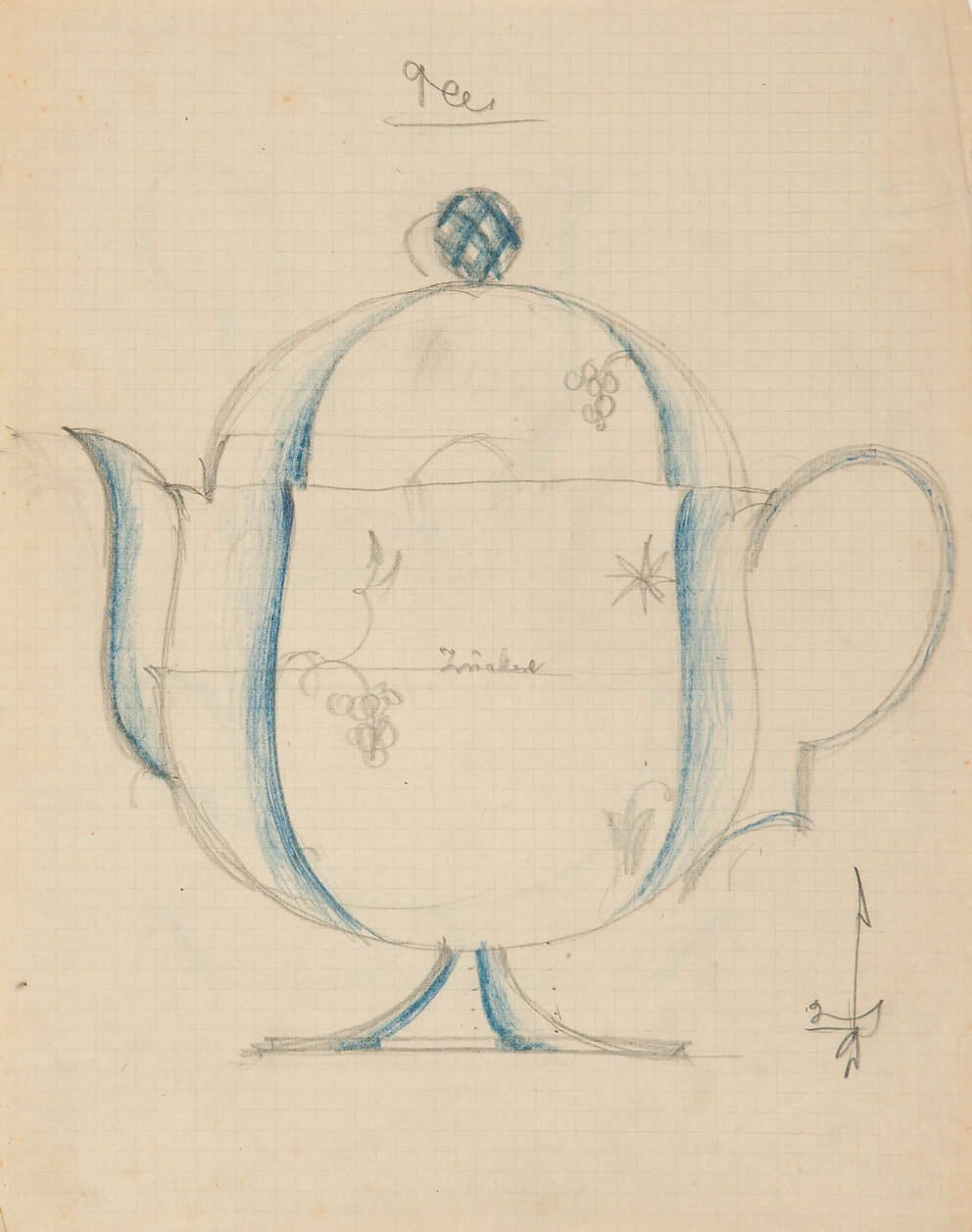 Leopold Museum,
Vienna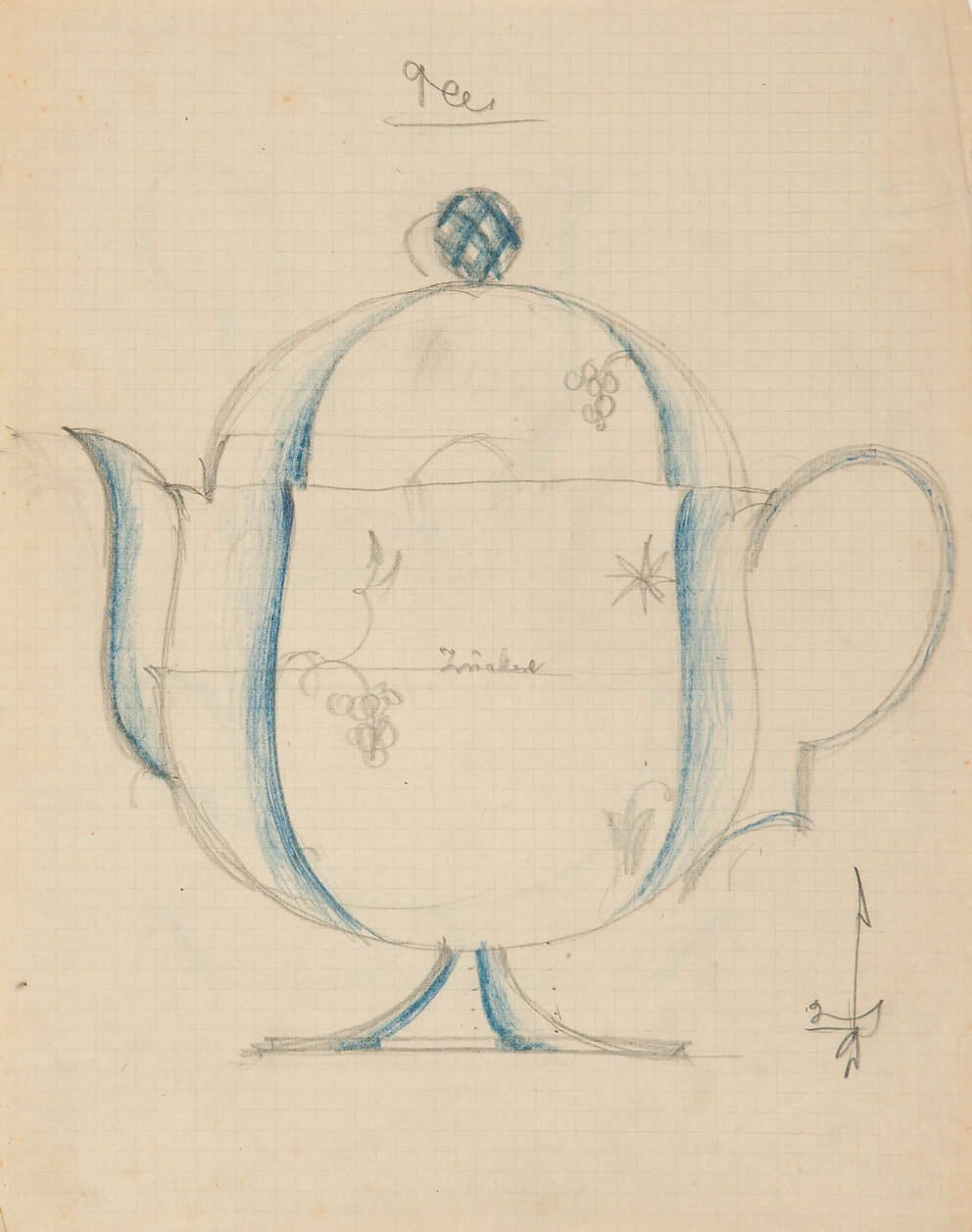 Design Sketch for a Teapot
1921
Pencil, colored pencil on paper
28.4×22.4 cm
Artists
Dagobert Peche

(St. Michael im Lungau 1887–1923 Mödling)
Unfortunately not on display at the moment
This design sketch for a teapot by architect, designer and graphic artist Dagobert Peche (1887–1923), dated 1921, exemplifies the first fixation of an artistic idea. Peche used pencil and colored pencils for the drawing on squared paper. The approximately oval shape of the teapot is kept simple but elegant: The actual body of the vessel with spout and handle is supported by a conical base and capped by a lid with round knob. The blue coloring running along the facets suggests that the object was meant to be made in glazed ceramic or porcelain. Additional decorative elements like grapes, a flower and a star are indicated in pencil. A horizontal line labeled "Sugar" marks out the height of the sugar bowl of the intended tea service. In the bottom right corner, the artist monogrammed and dated the sheet with his unmistakable signet.
Object data
Artist/author

Title

Design Sketch for a Teapot

Date

1921

Art movement

Wiener Werkstätte

Category

Graphic work

Material​/technique

Pencil, colored pencil on paper

Dimensions

28.4×22.4 cm

Signature

Monogrammed and dated in pencil, lower right: DP 21; designated in pencil, top center, underlined: Tee; designated in pencil, center: Zucker

Credit line

Leopold Museum, Vienna, Inv. 1713

Inventory access

Contributed to the Leopold Museum-Privatstiftung in 1994

Selection of Reference works

Linie und Form. 100 Meisterzeichnungen aus der Sammlung Leopold, hrsg. von Franz Smola/Fritz Koreny, Wien 2014 (Ausst.-Kat. Leopold Museum, Wien, 23.05.2014–20.10.2014).

Keywords
If you have further information on this object, please contact us.