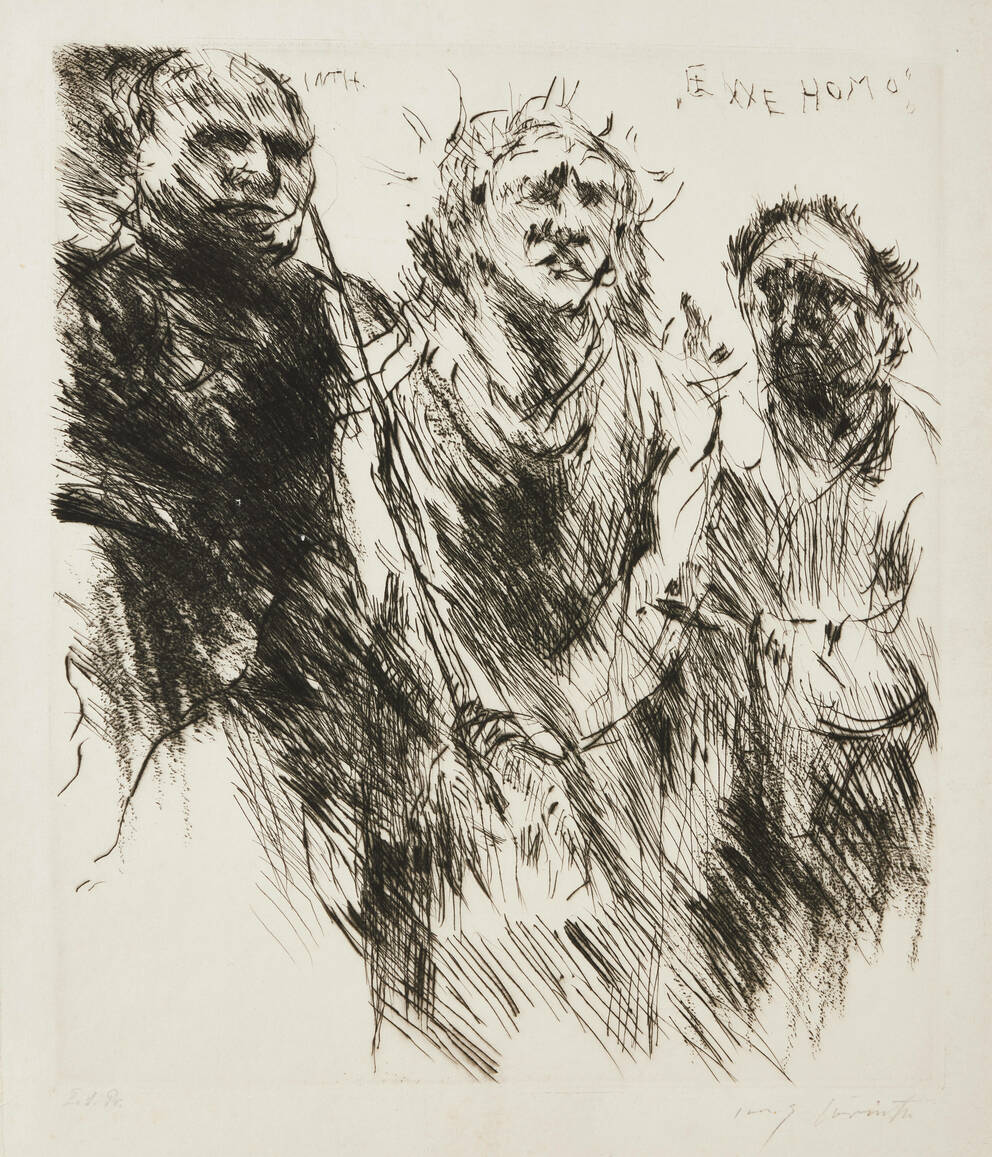 Leopold Museum,
Vienna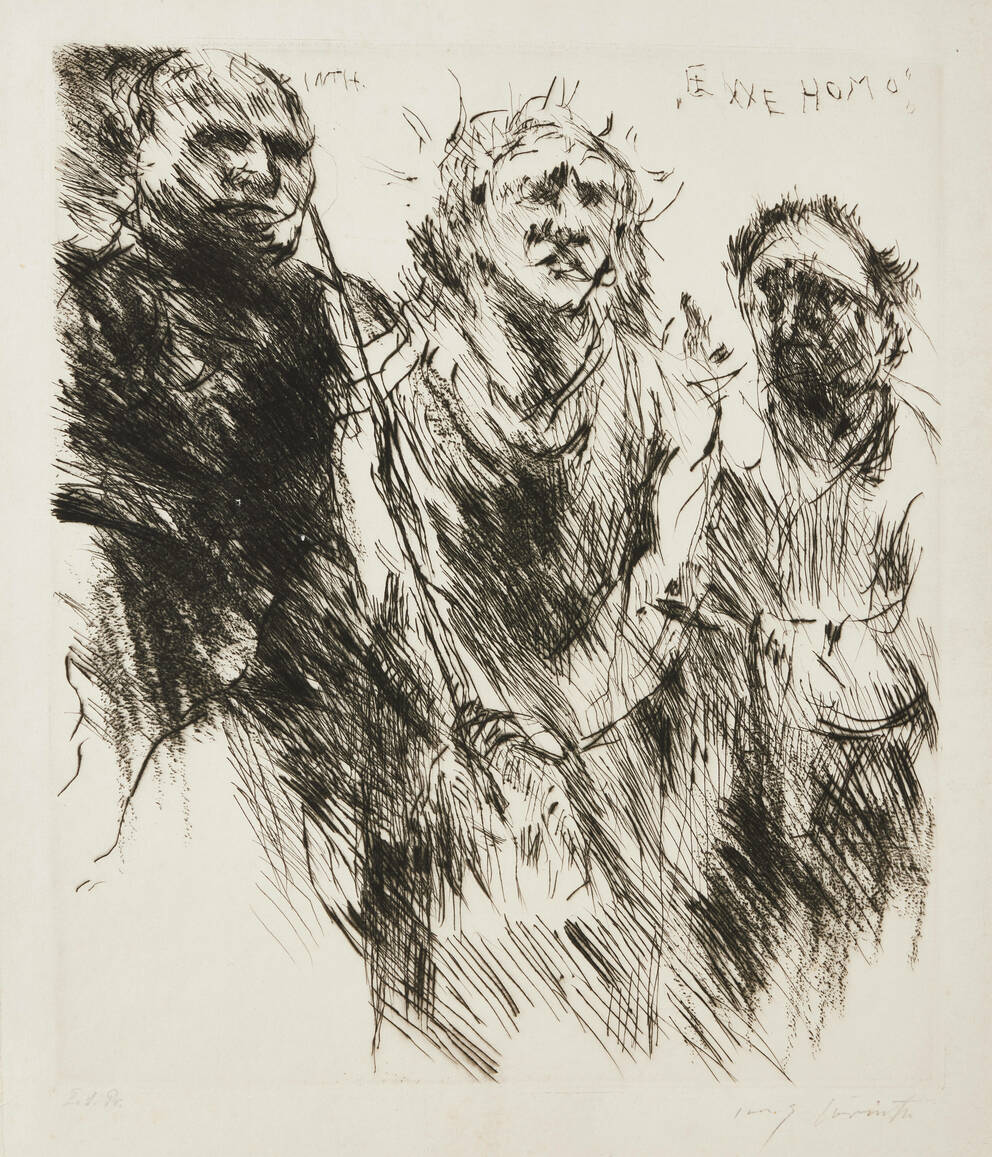 Ecce homo
1925
Etching on paper
39.3×33.6 cm
Artists
Lovis Corinth

(Tapiau/Gwardeisk 1858–1925 Zandvoort)
Unfortunately not on display at the moment
Toward the end of his life, Lovis Corinth (1858–1925) increasingly returned to the subject of the Passion and Death of Christ. This etching is related to the oil painting of the same title which is in the holdings of the Basel Art Museum. Flanked by Pilate and a soldier, the tormented Messiah is brought before the viewers, an epitome of suffering humanity as such. The faces of the figures are summarily sketched, only Christ stands out with clearly drawn features. His distinctive appearance is locked in between brutality and violence on one side and Pilate's opportunistic behavior on the other. This is also how Corinth saw himself, as is evidenced by a drawing of that same year, Self-Portrait as Man of Sorrows.
Object data
Artist/author

Title

Ecce homo

Date

1925

Art movement

Expressionism

Category

Graphic work

Material​/technique

Etching on paper

Dimensions

39.3×33.6 cm

Signature

Signed on the plate upper left: Lovis Corinth; designated lower right: EXXE HOMO; signed lower right: Lovis Corinth; lower left: I.1.Pr.

Credit line

Leopold Museum, Vienna, Inv. 1794

Inventory access

Contributed to the Leopold Museum-Privatstiftung in 1994

Keywords
If you have further information on this object, please contact us.
Provenance
Provenance research
Leopold Museum
i
Dr. Rudolf Leopold, Wien (o.D.);
Leopold Museum-Privatstiftung, Wien (1994)
For provenance related information, please contact us.