Woman in Underwear Reclining
, 1927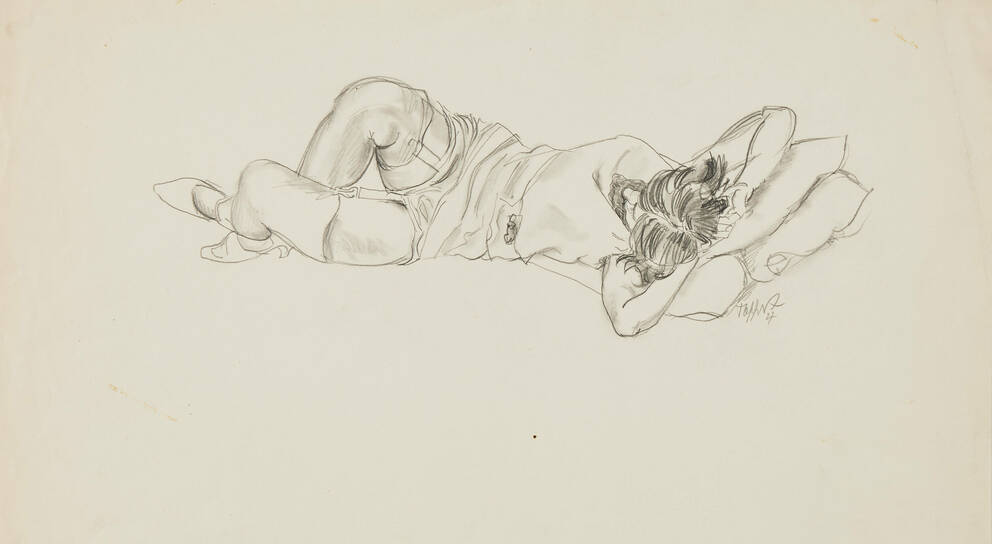 Leopold Museum,
Vienna © Bildrecht,
Vienna 2022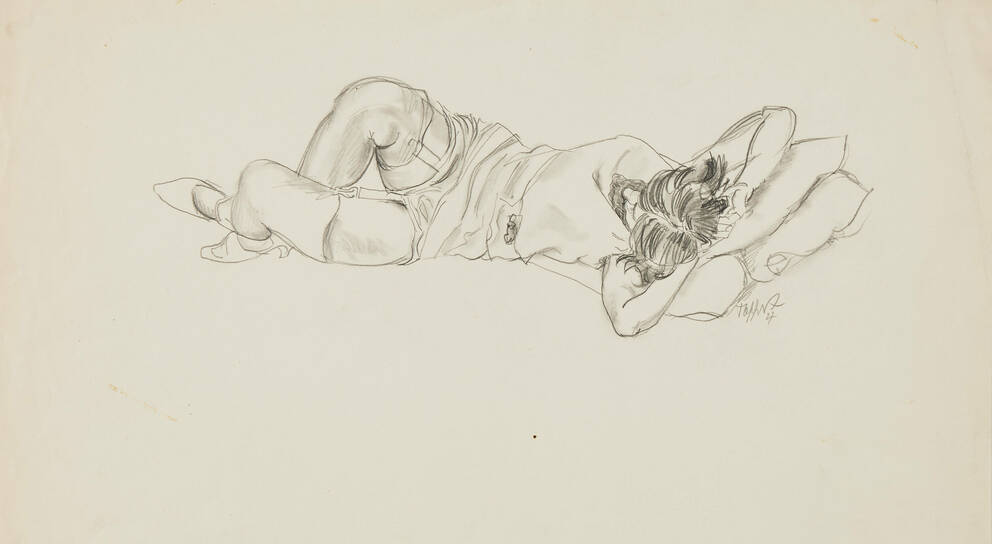 Woman in Underwear Reclining
1927
Artists
Georg Tappert

(Berlin 1880–1957 Berlin)
Unfortunately not on display at the moment
The pencil drawing shows a woman reclining in a relaxed moment. Her head is rested on two cushions, with her hands folded behind it. Her bent legs, with knees drawn up, are casually crossed. The unusual top-view perspective hides her face but lets the viewers' gazes freely fall and rest on her garter belt and thighs. The German Expressionist painter Georg Tappert (1880–1957) placed his focus in the 1920s and '30 on women from the Berlin demimonde. He found his subjects mostly in cafés, bars and nightclubs, and vaudevilles. As the reclining woman has kept her shoes and stockings on, it is safe to assume that she is only taking a brief rest. The artist captures in an expressive-realistic manner an intimate moment with keen observation and unabashed voyeurism.
Object data
Artist/author

Title

Woman in Underwear Reclining

Date

1927

Art movement

Expressionism

Category

Graphic work

Material​/technique

Pencil on paper

Dimensions

27×48 cm

Signature

Signed and dated lower right: Tappert 27

Credit line

Leopold Museum, Vienna, Inv. 1808

Inventory access

Contributed to the Leopold Museum-Privatstiftung in 1994

Keywords
If you have further information on this object, please contact us.