Portrait of Paul Cassirer
, n. d.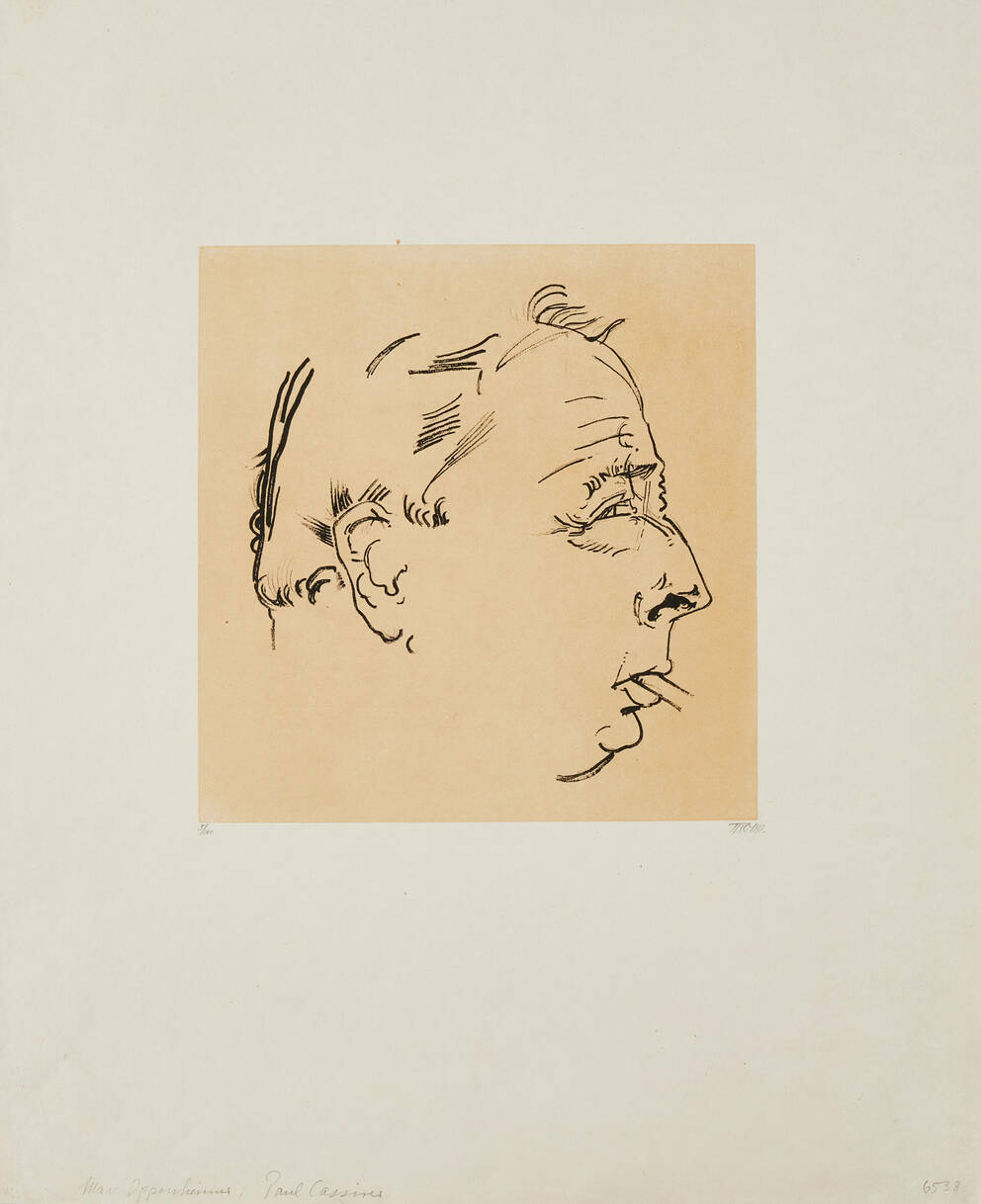 Leopold Museum,
Vienna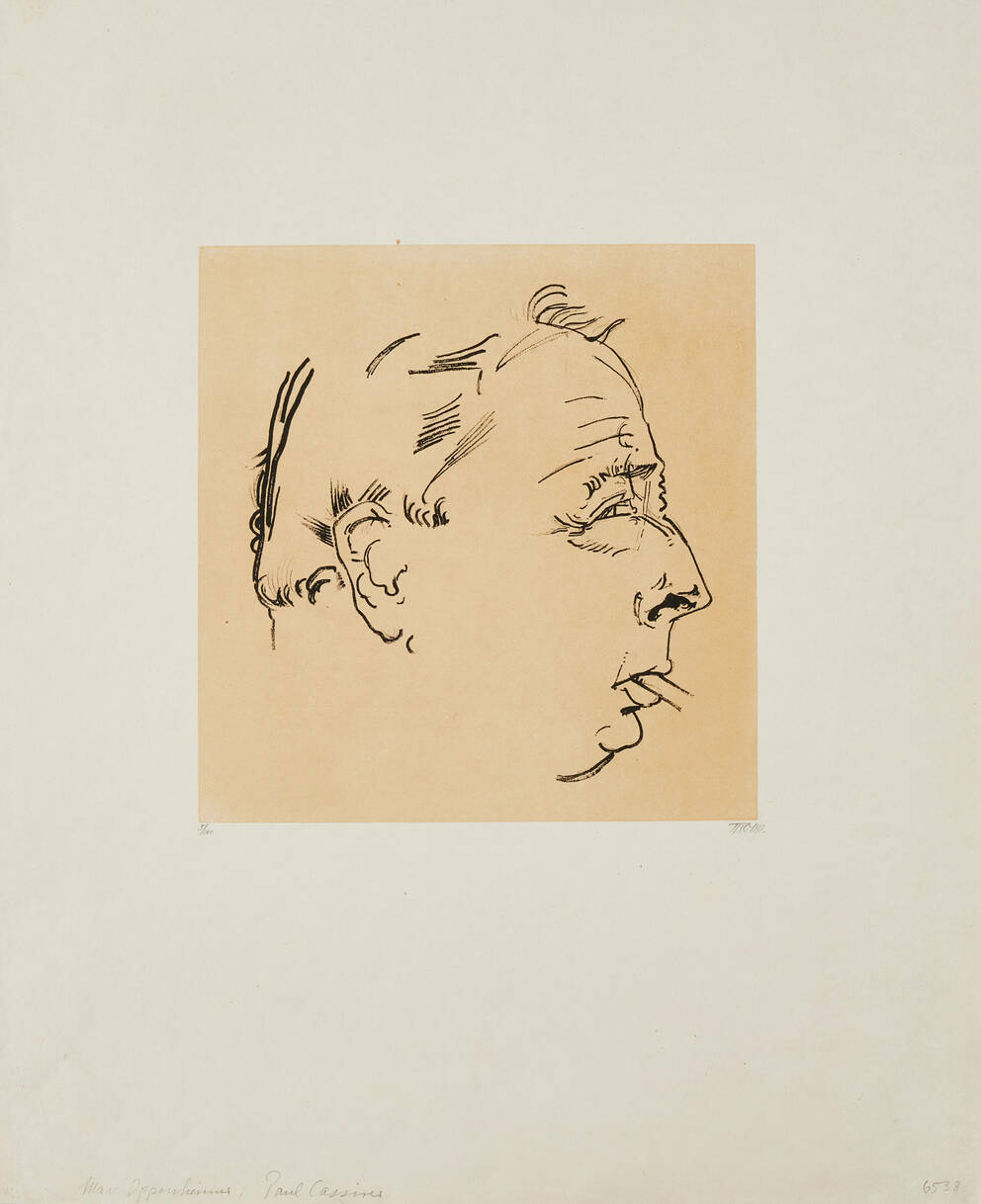 Portrait of Paul Cassirer
n. d.
Lithograph on paper
54.5×43.7 cm
Artists
Max Oppenheimer

(Vienna 1885–1954 New York)
Unfortunately not on display at the moment
Between 1911 and 1915, Max Oppenheimer (1885–1954) – also known as MOPP – lived in Berlin. Having moved there on the invitation of the publisher, collector and art dealer Paul Cassirer (1871–1926), he wanted to establish himself within the art scene of the metropolis with Cassirer's help. During this time, MOPP created numerous tension-filled and expressive portraits. He is said to have asked Cassirer for permission to portray his wife, the celebrated actress Tilla Durieux, whom he captured in his work
Portrait of Tilla Durieux
. The artist portrayed Cassirer himself in the undated lithograph
Portrait of Paul Cassirer
. The art enthusiast appears on the paper merely by means of black contours that show him in profile, cigarette in mouth and wrinkling his nose. The airy lines capture only the essentials and leave the rest to the imagination. MOPP further left the outlines of the head open on the top and bottom.
Object data
Artist/author

Title

Portrait of Paul Cassirer

Date

n. d.

Art movement

Expressionism

Category

Graphic work

Material​/technique

Lithograph on paper

Dimensions

54.5×43.7 cm

Signature

Signed lower right: MOPP.; numbered lower left: 5/100

Credit line

Leopold Museum, Vienna, Inv. 1867

Inventory access

Contributed to the Leopold Museum-Privatstiftung in 1994

Keywords
If you have further information on this object, please contact us.