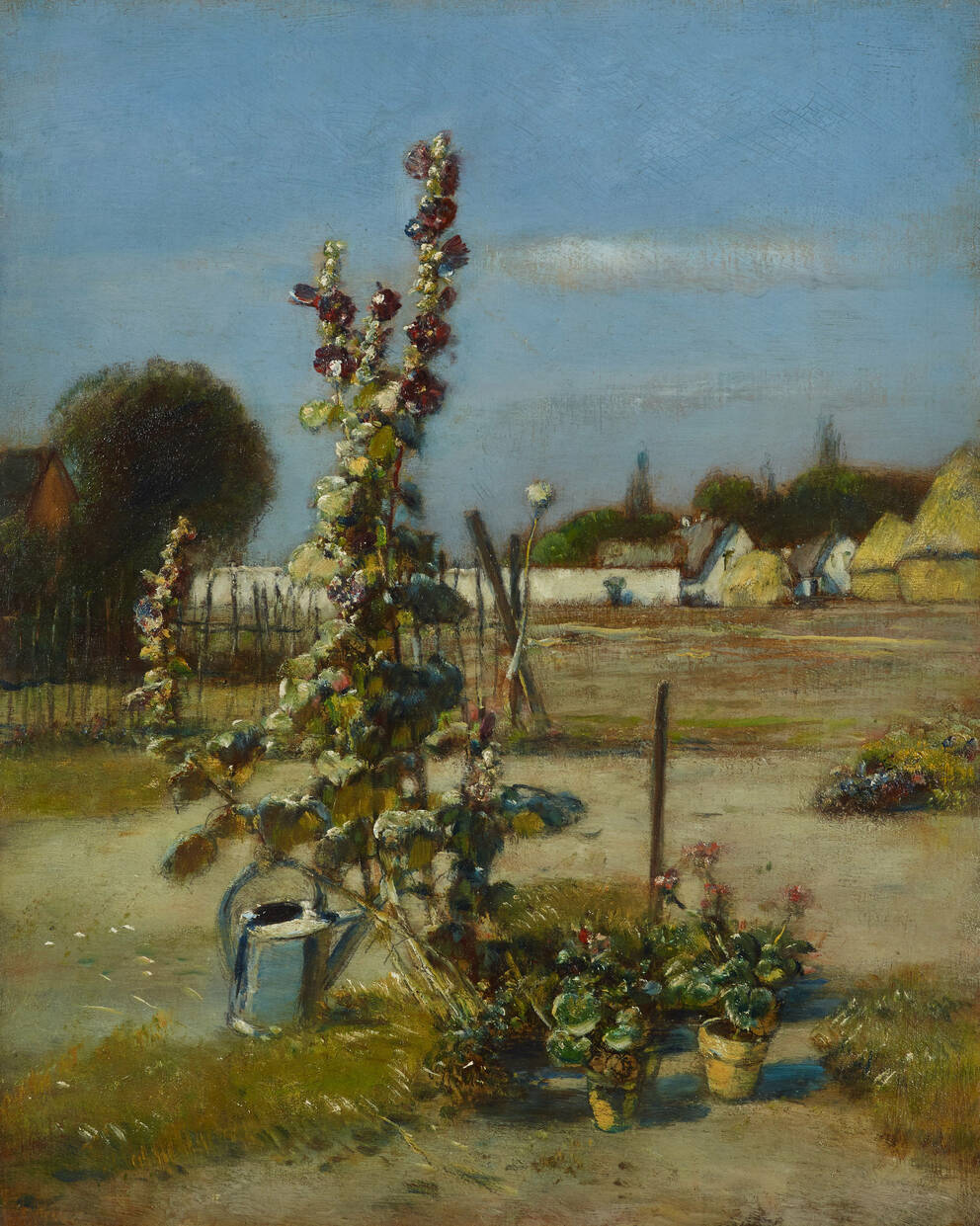 Leopold Museum,
Vienna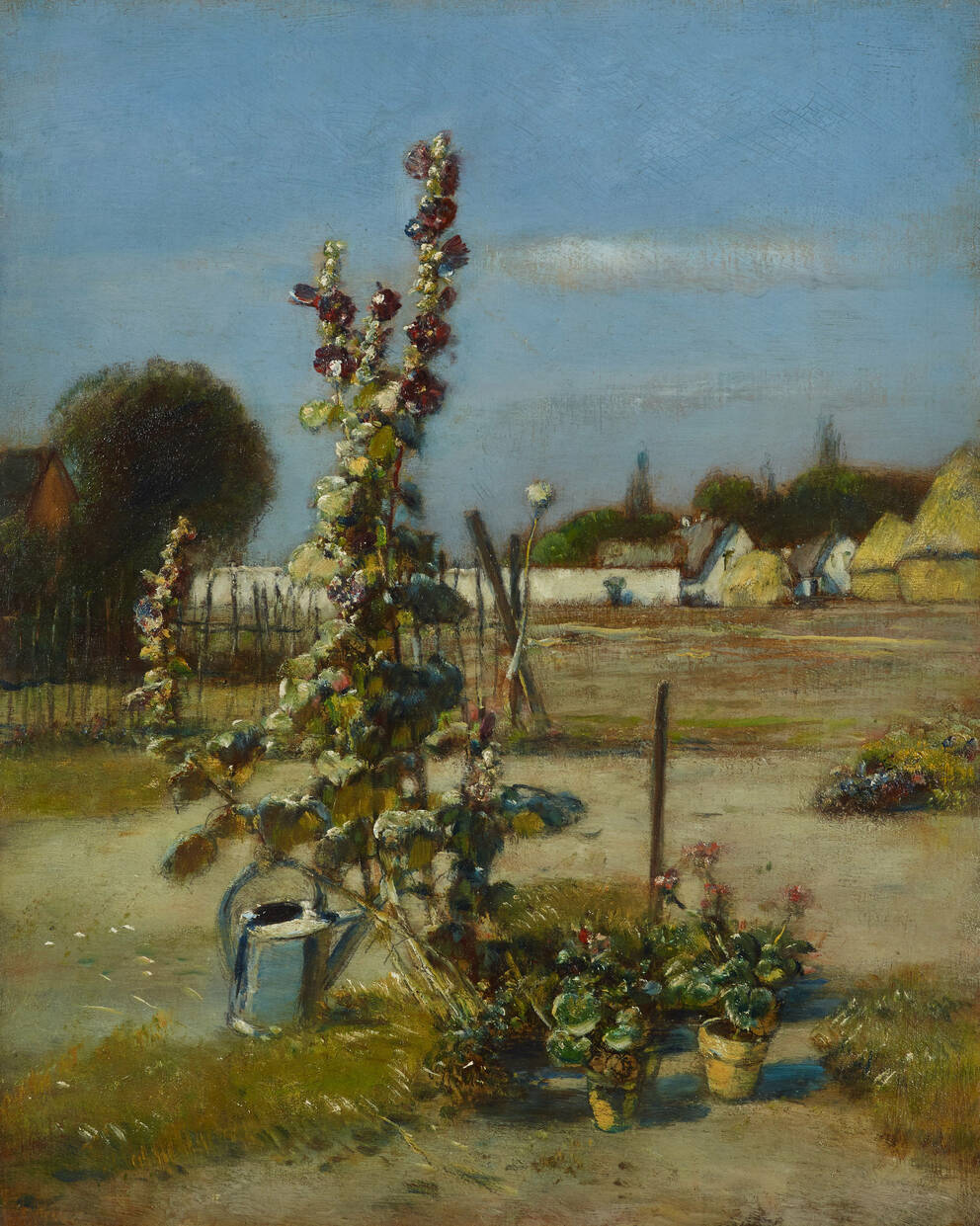 Artists
Rudolf Ribarz

(Vienna 1848–1904 Vienna)
Unfortunately not on display at the moment
In his painting Mallows, landscape painter Rudolf Ribarz (1848–1904) puts the focus on the depiction of a summer atmosphere with tall flowers in the foreground, which already indicate his increased interest in flower painting in the late 1890s. The artist creates a synthesis between the distinctly sculptured plants in the foreground and the scenic background, a stretch of sandy plain leading to a village. The high horizon causes rapid perspective foreshortening. Bright sunlight lies over the picture, the surfaces reflecting it are given a charming look with nimbly applied white heightening. After 15 years in France, the artist, known for his poetic realism, returned to Vienna, where he took on a professorship of flower, animal, and ornamental painting at the Arts-and-Crafts School in 1892.
Object data
Artist/author

Title

Mallows

Date

c. 1890

Art movement

Atmospheric Impressionism

Category

Painting

Material​/technique

Oil on wood

Dimensions

41×32.5 cm

Credit line

Leopold Museum, Vienna, Inv. 128

Inventory access

Contributed to the Leopold Museum-Privatstiftung in 1994

Selection of Reference works

Martina Haja: Der Landschaftsmaler Rudolf Ribarz. Eine kritische Werksübersicht, Wien 1976.

Keywords
If you have further information on this object, please contact us.
Provenance
Provenance research
Leopold Museum
i
Dr. Rudolf Leopold, Wien (o.D.);
Leopold Museum-Privatstiftung, Wien (1994)
For provenance related information, please contact us.