Sitting Female Nude
, 1910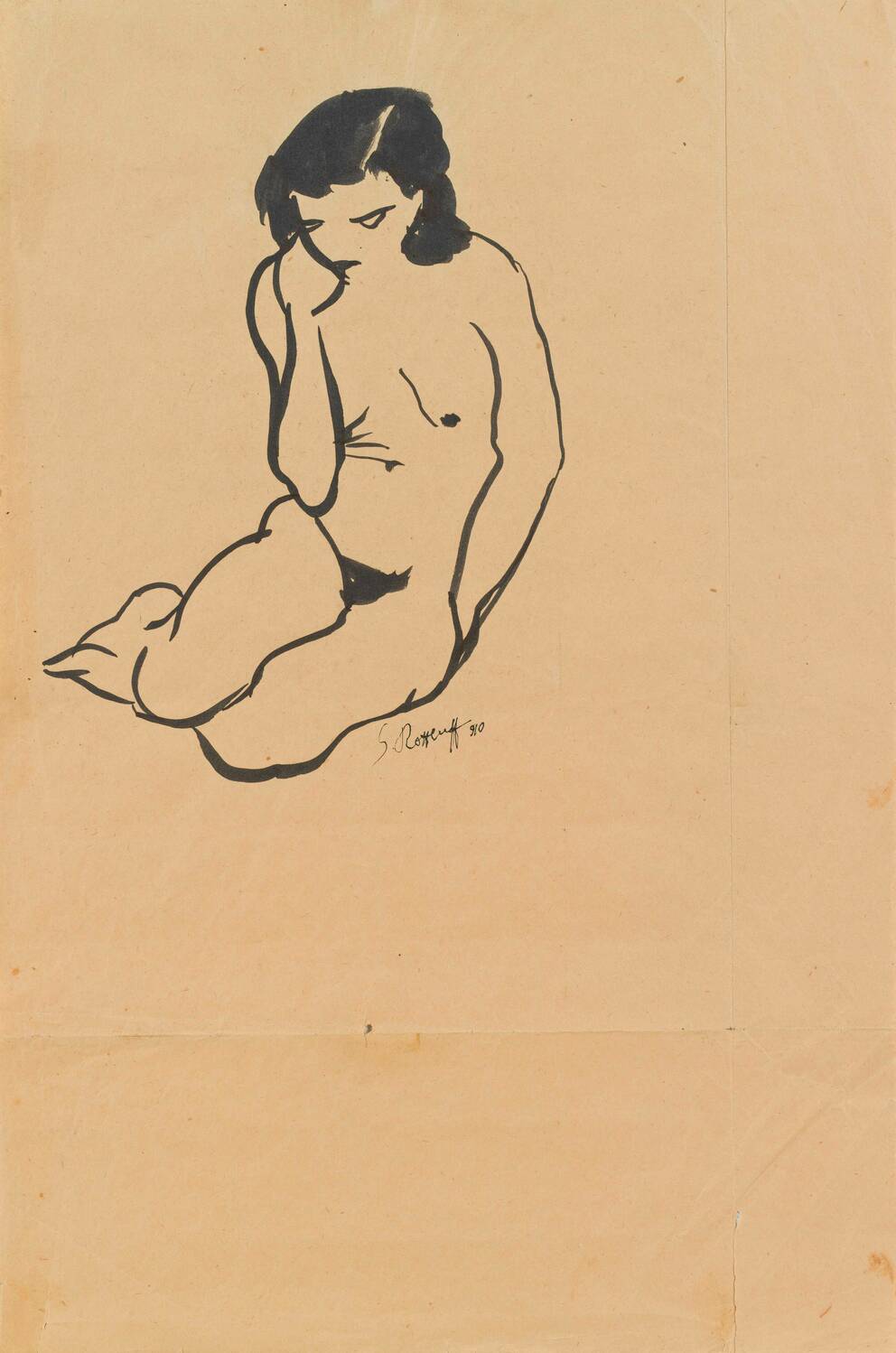 Leopold Museum,
Vienna © Bildrecht,
Vienna 2022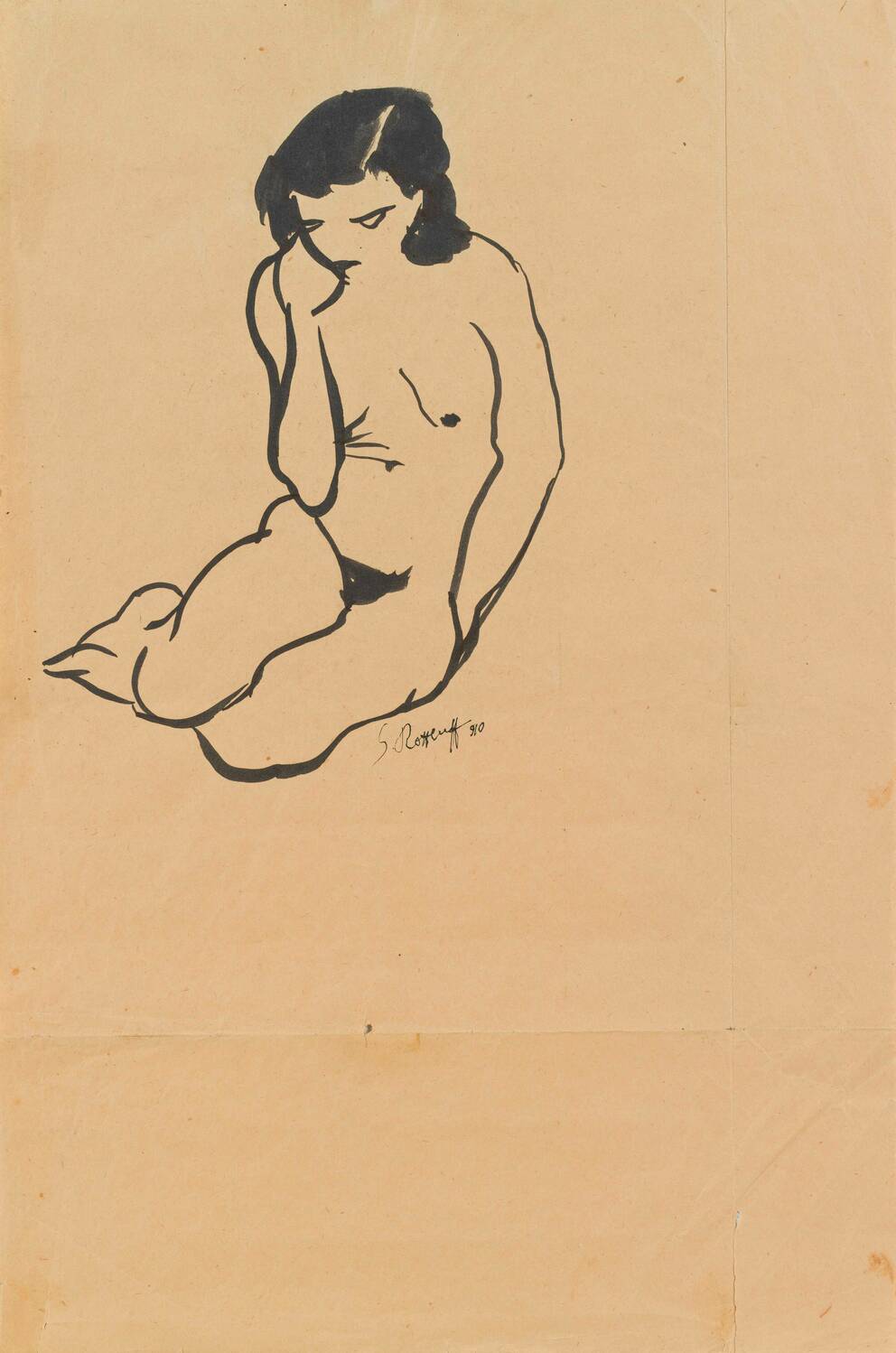 Sitting Female Nude
1910
India ink, brush on paper
49.5×32.2 cm
Artists
Karl Schmidt-Rottluff

(Rottluff/Chemnitz 1884–1976 Berlin)
Unfortunately not on display at the moment
With an unerring eye for the essential, with flowing, closed lines as if drawn in one stroke, Karl Schmidt-Rottluff (1884–1976) places his 1910 drawing Sitting Female Nude on the sheet of paper in ink and brush. Using sparse means, purposive linework, and indicative detailing, the co-founder of German Expressionism creates the illusion of a three-dimensional spatial representation of the sitting woman, leaning slightly to one side, her elbow bent, right hand resting on her right shoulder, looking down to the ground, appearing quietly introverted and collected. The aim of the co-founder of the Dresden artist group Die Brücke was to create an art expressive of the artist's emotions and feelings and experience through the direct and unadulterated reflection of what urges him to create. Even considering the limited possibilities of an ink drawing compared to painting, Schmidt-Rottluff proves himself up to the task with ease.
Object data
Artist/author

Title

Sitting Female Nude

Date

1910

Art movement

Expressionism

Category

Graphic work

Material​/technique

India ink, brush on paper

Dimensions

49.5×32.2 cm

Signature

Signed and dated lower right: (1)910

Credit line

Leopold Museum, Vienna, Inv. 1911

Inventory access

Contributed to the Leopold Museum-Privatstiftung in 1994

Selection of Reference works

Ernest Rathenau: Karl Schmidt-Rottluff. Das graphische Werk, New York, 1964.

Keywords
If you have further information on this object, please contact us.