High Mountain Motif. Study for the painting "The Großer Geiger (Venediger Group, 2nd Version)"
, 1938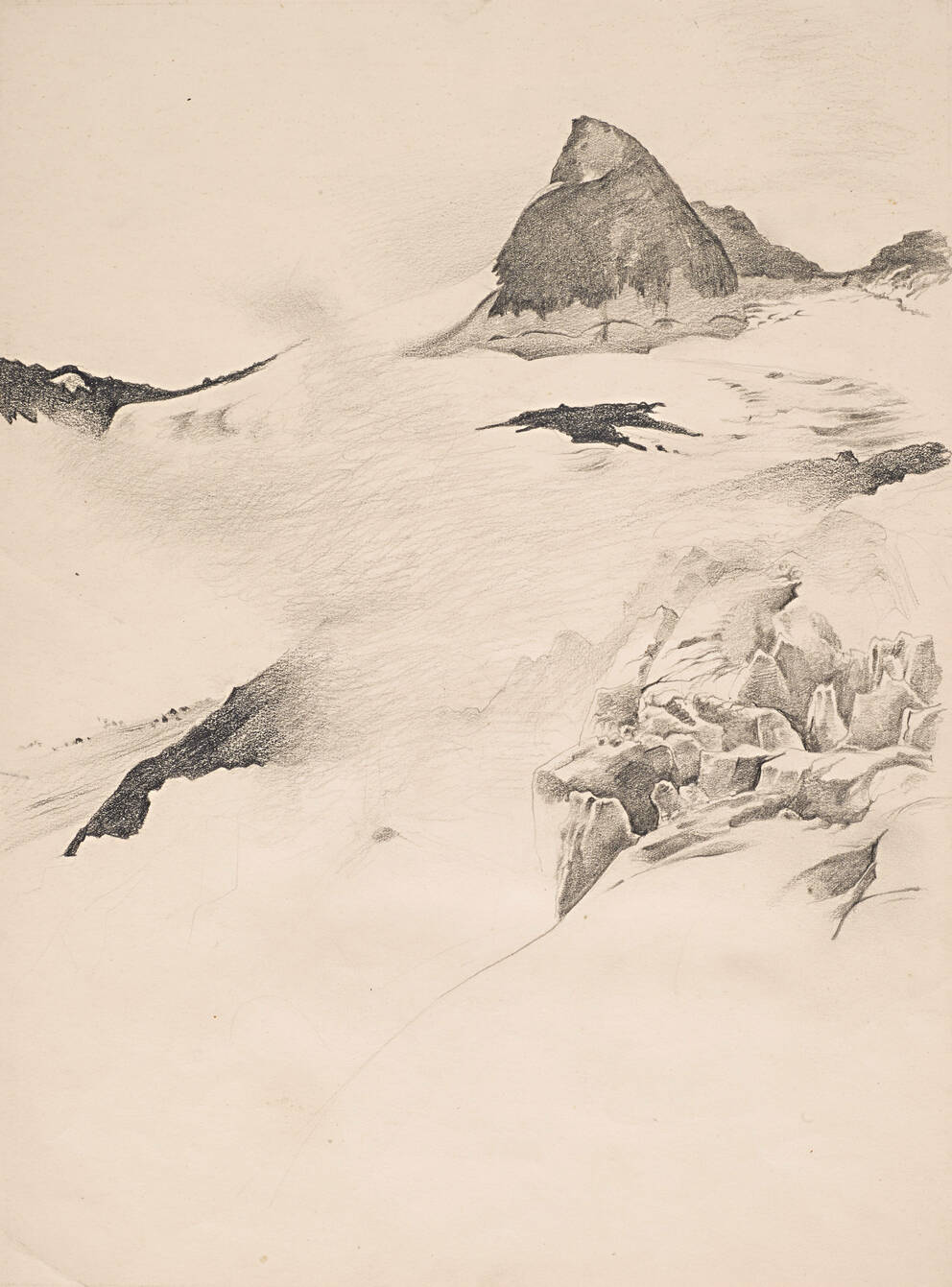 Leopold Museum,
Vienna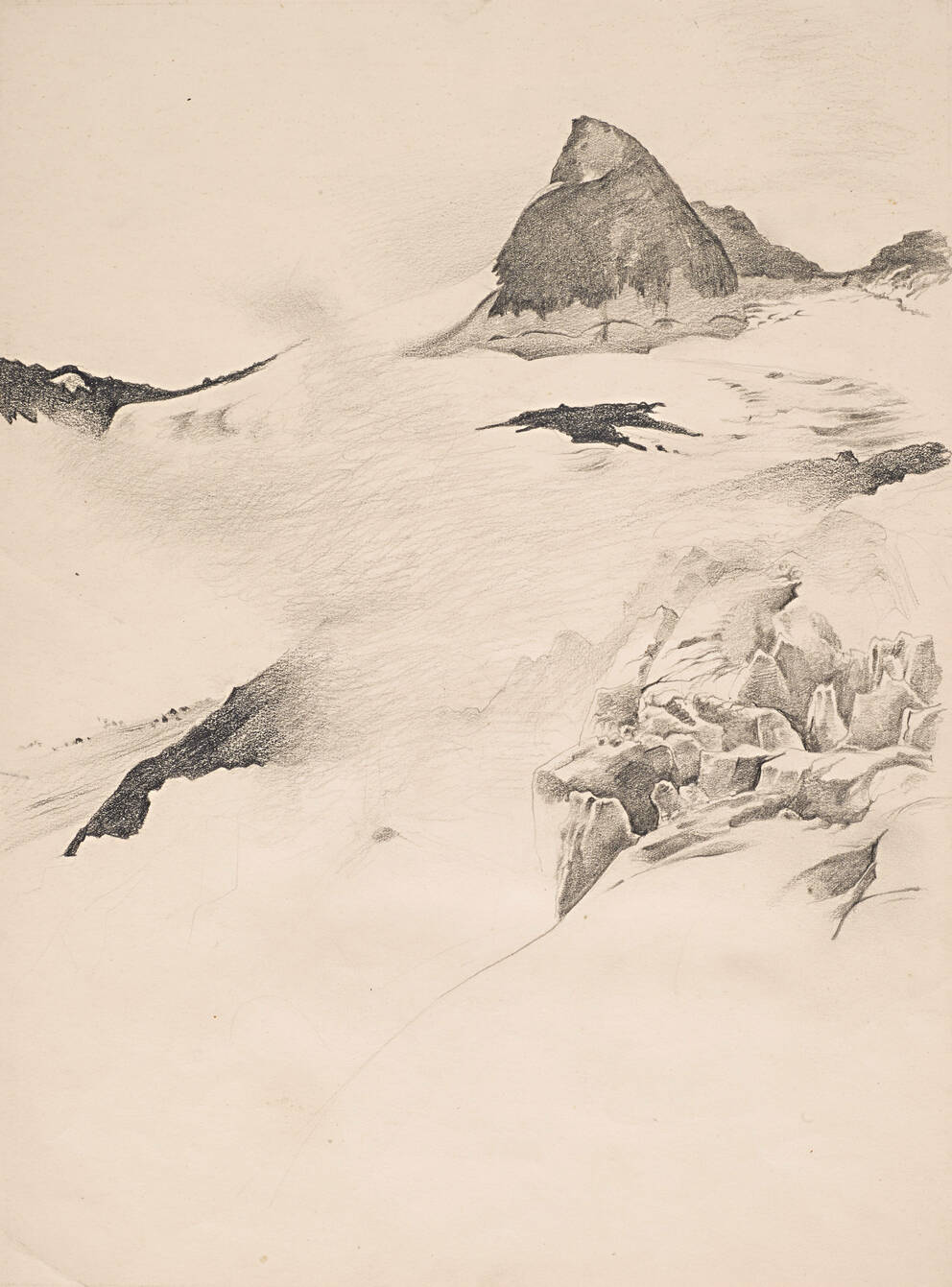 High Mountain Motif. Study for the painting "The Großer Geiger (Venediger Group, 2nd Version)"
1938
Pencil on paper
41.3×30.4 cm
Artists
Franz Sedlacek

(Breslau/Wrocław 1891, 1945 missing in Poland)
Unfortunately not on display at the moment
Snow-covered landscapes, in various executions, are a recurring theme in the oeuvre of Franz Sedlacek (1891, missing since 1945). These range from oil paintings created in the style of New Objectivity and reminiscent of wimmelpictures, such as
Winter in the City
, to studies whose sharp details almost exceed the natural motif, like the 1938 work
High Mountain Motif. Study for the painting "The Großer Geiger (Venediger Group, 2nd Version)"
. Using pencil on paper, he explored the three-dimensional qualities of the achromatic shade of white to forge voluminous snow masses, with the fanned out pieces of rock, rendered in delicate nuances of gray, jutting out from below.
Object data
Artist/author

Title

High Mountain Motif. Study for the painting "The Großer Geiger (Venediger Group, 2nd Version)"

Date

1938

Art movement

Naturalism I Realism

Category

Graphic work

Material​/technique

Pencil on paper

Dimensions

41.3×30.4 cm

Credit line

Leopold Museum, Vienna, Inv. 1939

Inventory access

Contributed to the Leopold Museum-Privatstiftung in 1994

Selection of Reference works

Linie und Form. 100 Meisterzeichnungen aus der Sammlung Leopold, hrsg. von Franz Smola/Fritz Koreny, Wien 2014 (Ausst.-Kat. Leopold Museum, Wien, 23.05.2014–20.10.2014).

Keywords
If you have further information on this object, please contact us.
Provenance
Provenance research
Leopold Museum
i
Dr. Rudolf Leopold, Wien (o.D.);
Leopold Museum-Privatstiftung, Wien (1994)
For provenance related information, please contact us.