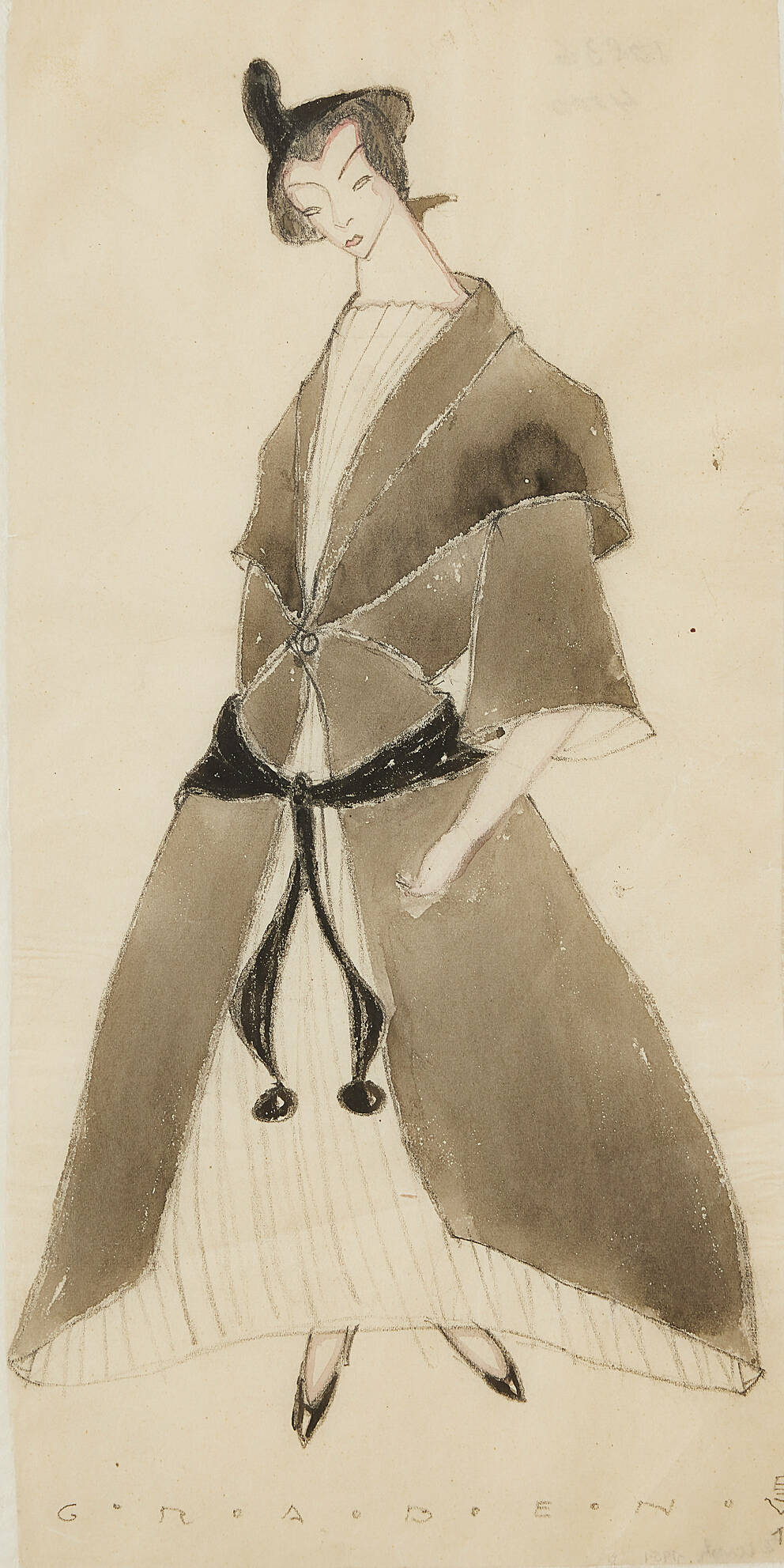 Leopold Museum,
Vienna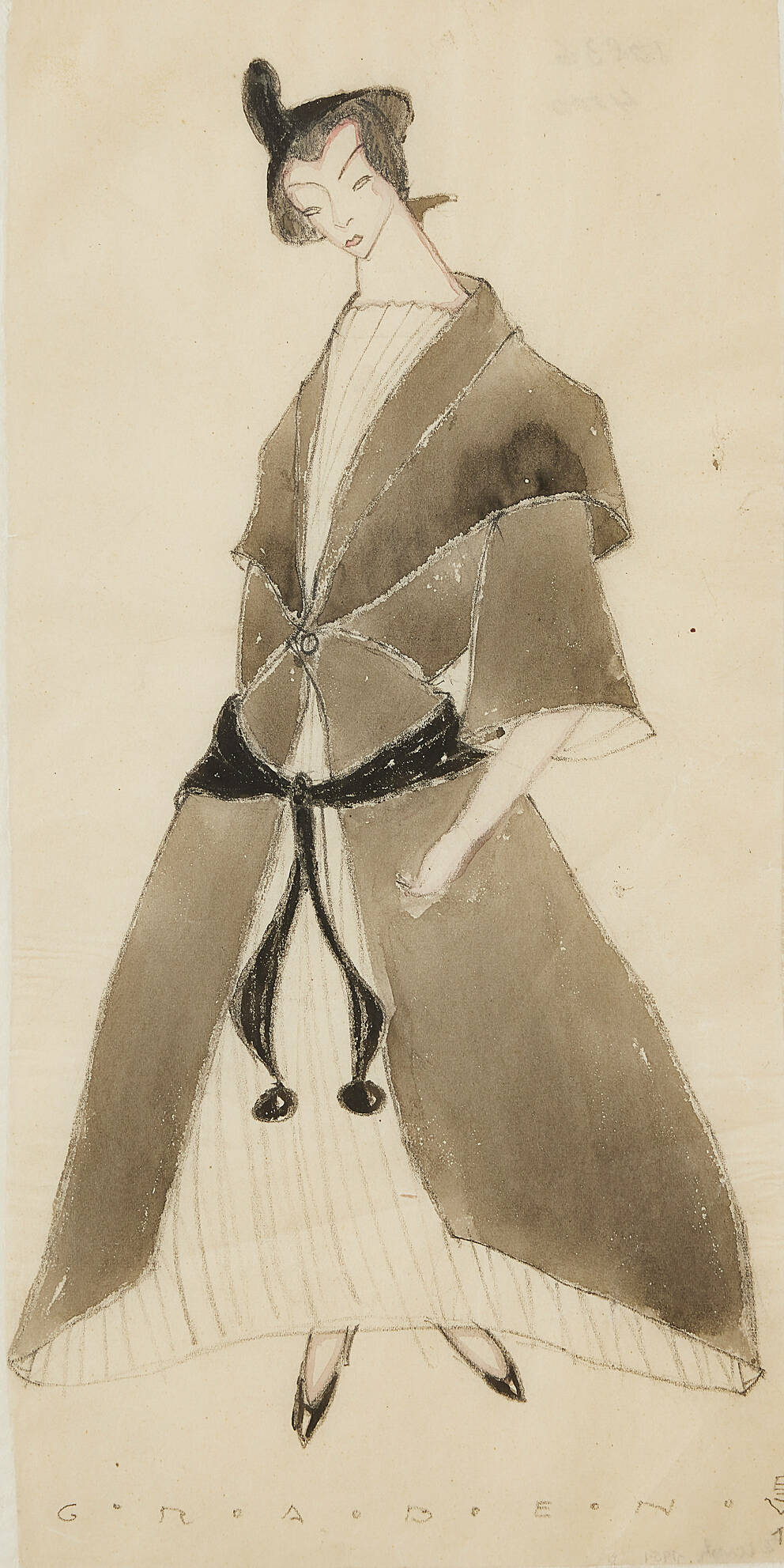 Fashion figurine
1919
Pencil, gouache on paper
30×14.7 cm
Artists
Eduard Josef Wimmer-Wisgrill

(Vienna 1892–1961 Vienna)
Unfortunately not on display at the moment
This costume design was created by the interior architect, designer, set decorator, fashion designer and painter Eduard Josef Wimmer-Wisgrill (1882–1961) in connection with his work for the Wiener Werkstätte in 1919. The multi-talented artist studied from 1901 to 1907 at the Vienna School of Arts and Crafts under Josef Hoffmann (1870–1956), Koloman Moser (1868–1918) and Alfred Roller (1864–1935). He subsequently started to work for the Wiener Werkstätte and for many years headed the institution's fashion department. This pencil drawing with gouache, created using various shades of gray, shows a female figurine wearing an extremely tapered creation that seems to anticipate ladies' fashion of the 1950s. Though Wimmer-Wisgrill was dubbed the "Poiret of Vienna", he was responsible, before World War I, for shaping a specific Viennese style. For, in terms of fashion, the Wiener Werkstätte did not necessarily follow Parisian trends but consistently pursued its own visions.
Object data
Artist/author

Eduard Josef Wimmer-Wisgrill

Title

Fashion figurine

Date

1919

Art movement

Wiener Werkstätte

Category

Graphic work

Material​/technique

Pencil, gouache on paper

Dimensions

30×14.7 cm

Signature

Monogrammed and dated lower right: [19]19; designated lower center: Graben

Credit line

Leopold Museum, Vienna, Inv. 1951

Inventory access

Contributed to the Leopold Museum-Privatstiftung in 1994

Keywords
If you have further information on this object, please contact us.
Provenance
Provenance research
Leopold Museum
i
Dr. Rudolf Leopold, Wien (o.D.);
Leopold Museum-Privatstiftung, Wien (seit 1994).
For provenance related information, please contact us.