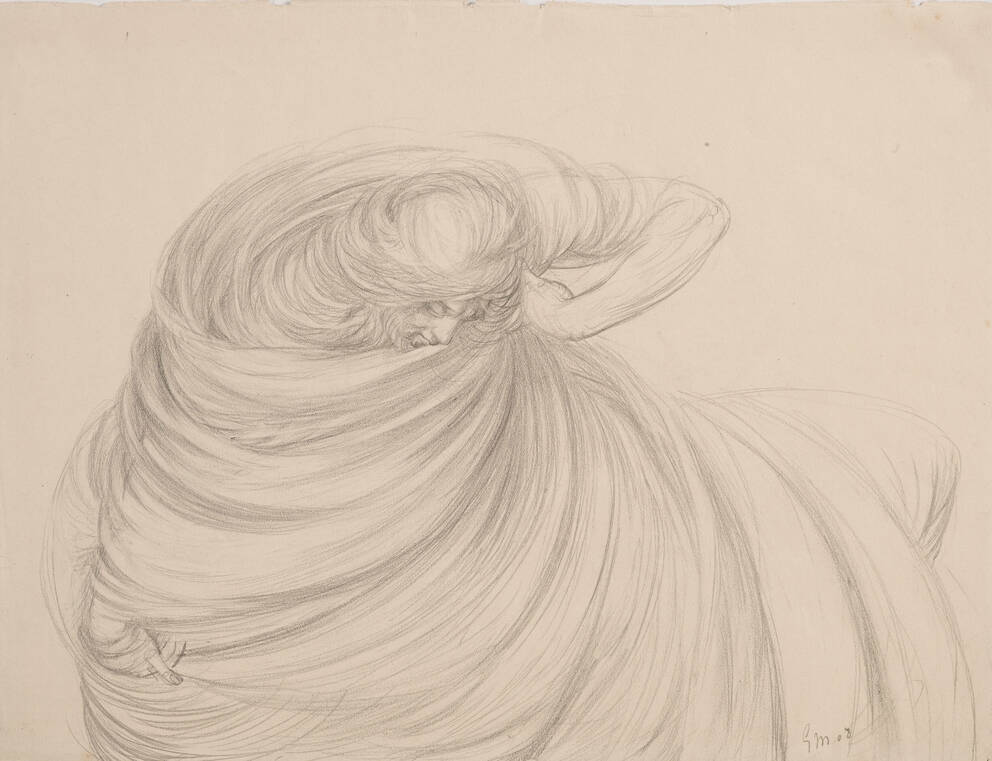 Leopold Museum,
Vienna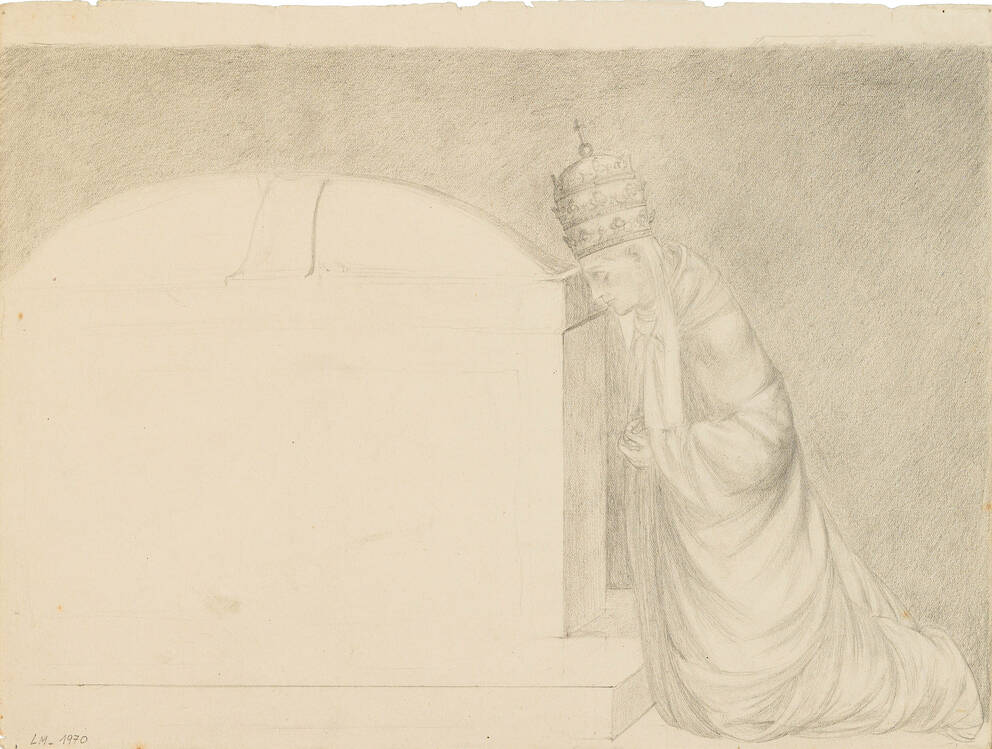 Leopold Museum,
Vienna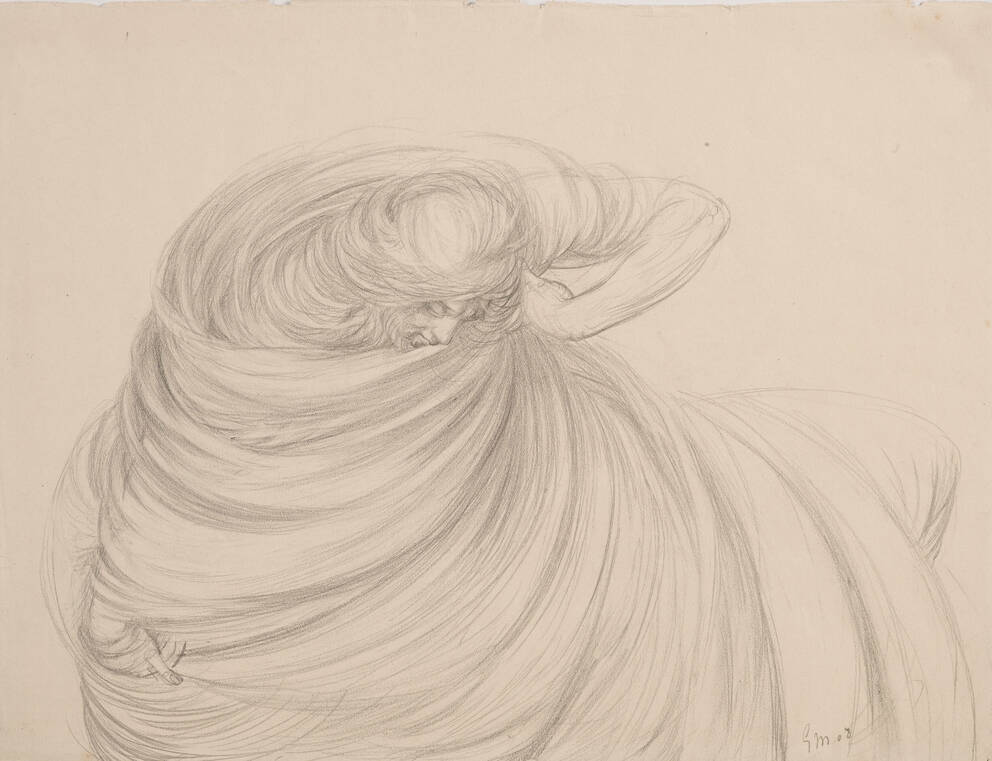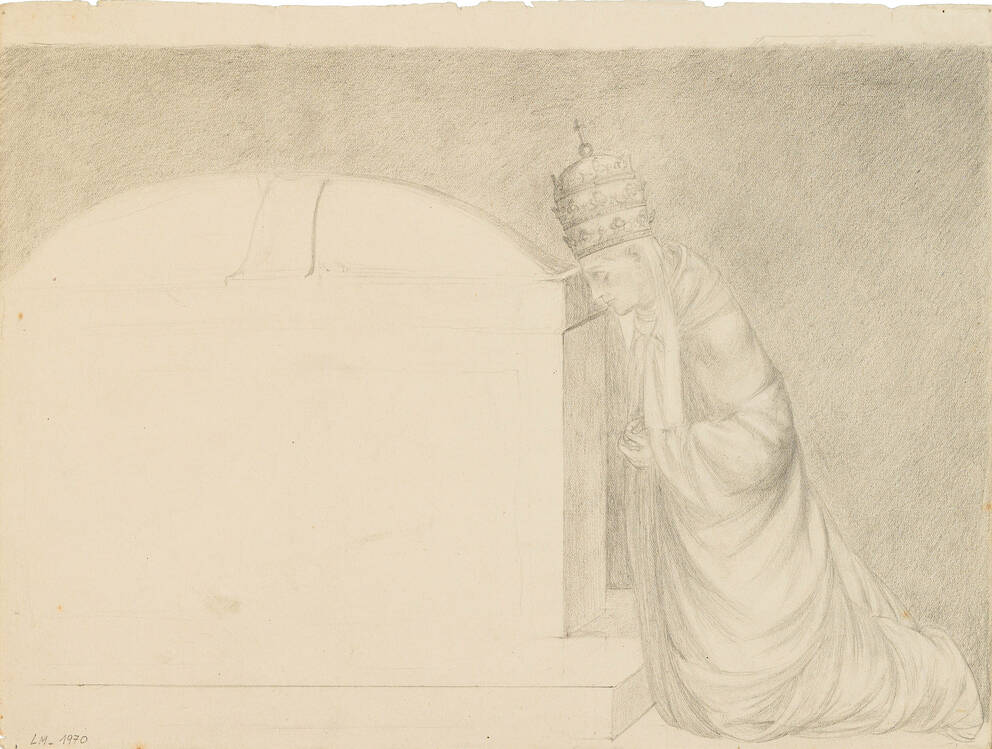 Spinning Dancer
1908
Pencil on paper, verso: Pencil on paper
26.5×35.3 cm
Artists
George Minne

(Ghent 1866–1941 Sint-Martens-Latem)
Unfortunately not on display at the moment
This drawing by the Belgian artist George Minne (1866–1941) unleashes a veritable whirl of lines, pulling the abundance of fabric into a spiral-shaped movement which takes the dancer, her hair and lowered head with it. Minne was not only a sculptor. During his early career, especially, he created drawings and book illustrations which were favorably received, and for which he was initially more esteemed than for his unusual and at times unsettling sculptures. The success that came with his works being featured in several exhibitions at the Vienna Secession from 1900 brought with it an international appreciation of his oeuvre. The Belgian artist and Austrian exponents of Jugendstil did not fail to inspire one another. The drawing is carried by the soft, energetic lines.
Object data
Artist/author

Title

Spinning Dancer

Alternative title

Verso: Study for a Pope

Date

1908

Art movement

Art Nouveau, Symbolism

Category

Graphic work

Material​/technique

Pencil on paper, verso: Pencil on paper

Dimensions

26.5×35.3 cm

Signature

Monogrammed and dated lower right using pencil: GM 08

Credit line

Leopold Museum, Vienna, Inv. 1970

Inventory access

Contributed to the Leopold Museum-Privatstiftung in 1994

Keywords
If you have further information on this object, please contact us.