Lion Hunt, Design for the Ceiling Painting in the Staircase of the Natural History Museum Vienna
, c. 1883/84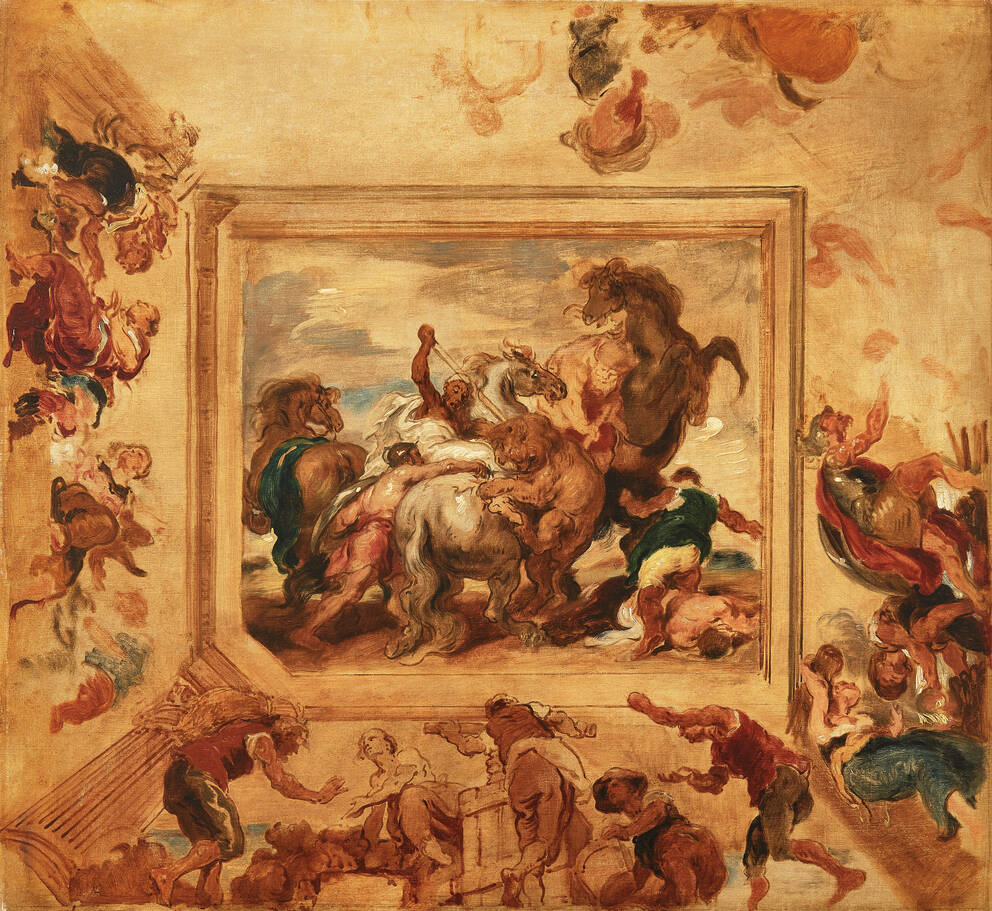 Leopold Museum,
Vienna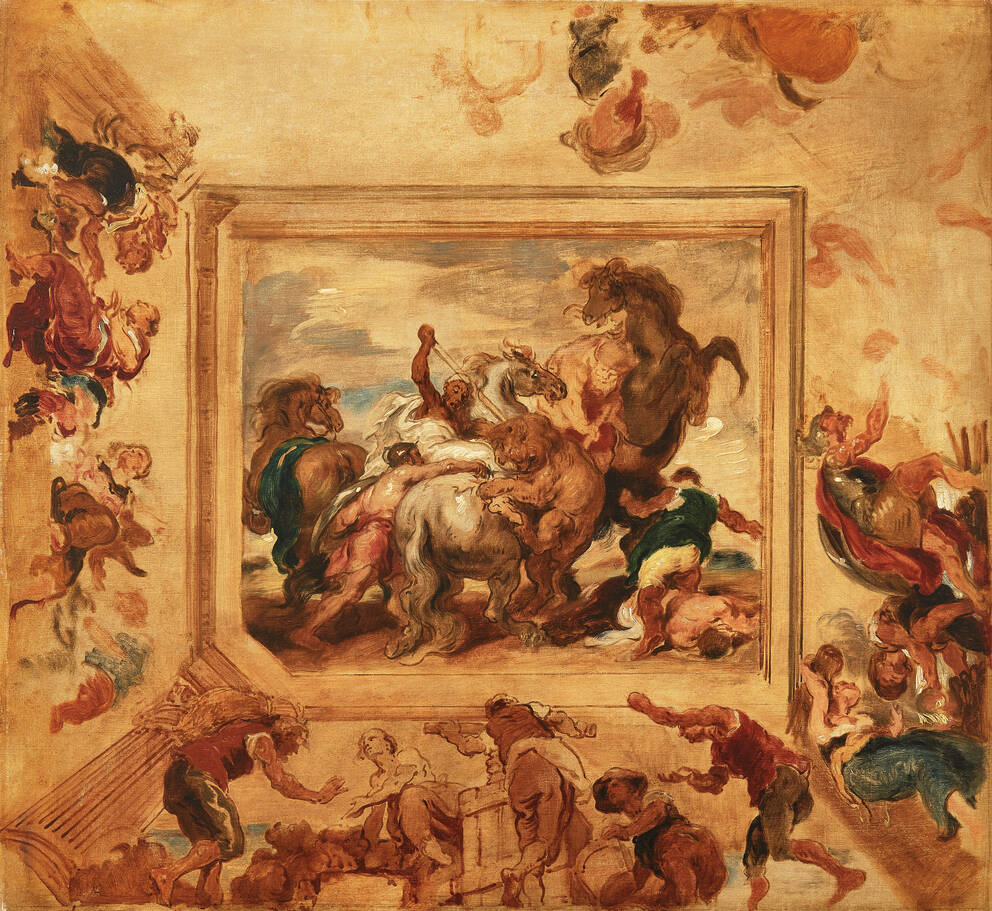 Lion Hunt, Design for the Ceiling Painting in the Staircase of the Natural History Museum Vienna
c. 1883/84
Oil on canvas
82.5×89.8 cm
Artists
Hans Canon

(Vienna 1829–1885 Vienna)
Currently on display at OG4
On 16th August 1882, Hans Canon (1829‒1885) signed the contract commissioning him to create twelve lunettes and a large ceiling painting for the staircase of the Natural History Museum Vienna. Interestingly, there is no mention of the works' subject. The present draft shows a lion hunt in the center which calls to mind the art of Peter Paul Rubens (1577–1640) as well as Eugène Delacroix (1798–1863) both in terms of the choice of motif and loose manner of painting. Exactly when it was settled that the final version would depict the cycle of life instead of a lion hunt is not documented. Seeing as Canon determined the motif The Circle of Life in late October 1884 and executed the ceiling painting until March 1885 in one of the museum's halls on account of its size, we can assume that the present draft was created before 1884.
Object data
Artist/author

Title

Lion Hunt, Design for the Ceiling Painting in the Staircase of the Natural History Museum Vienna

Date

c. 1883/84

Art movement

Historicism

Category

Painting

Material​/technique

Oil on canvas

Dimensions

82.5×89.8 cm

Credit line

Leopold Museum, Vienna, Inv. 1996

Inventory access

Contributed to the Leopold Museum-Privatstiftung in 1994

Selection of Reference works

Wien 1900. Aufbruch in die Moderne, hrsg. von Hans-Peter Wipplinger, Wien 2019 (Ausst.-Kat. Leopold Museum, Wien, ab 15.03.2019).
Franz Josef Drewes: Hans Canon (1829–1885) Werkverzeichnis und Monographie I, Hildesheim 1994.

Catalogue raisonne

Keywords
If you have further information on this object, please contact us.