Golden Cross of Merit, awarded by Emperor Franz Joseph I. to Gustav Klimt in 1888
, undated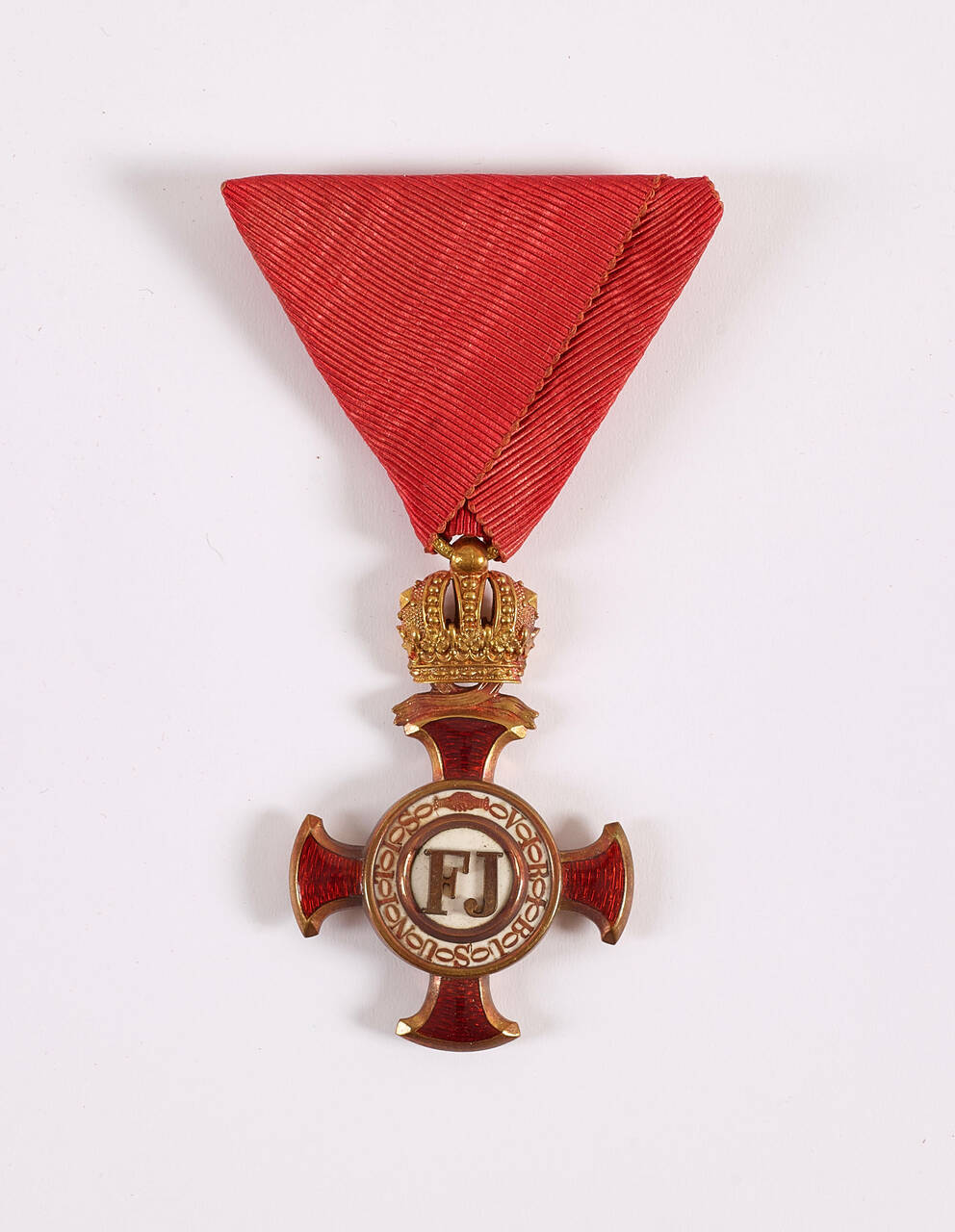 Leopold Museum,
Vienna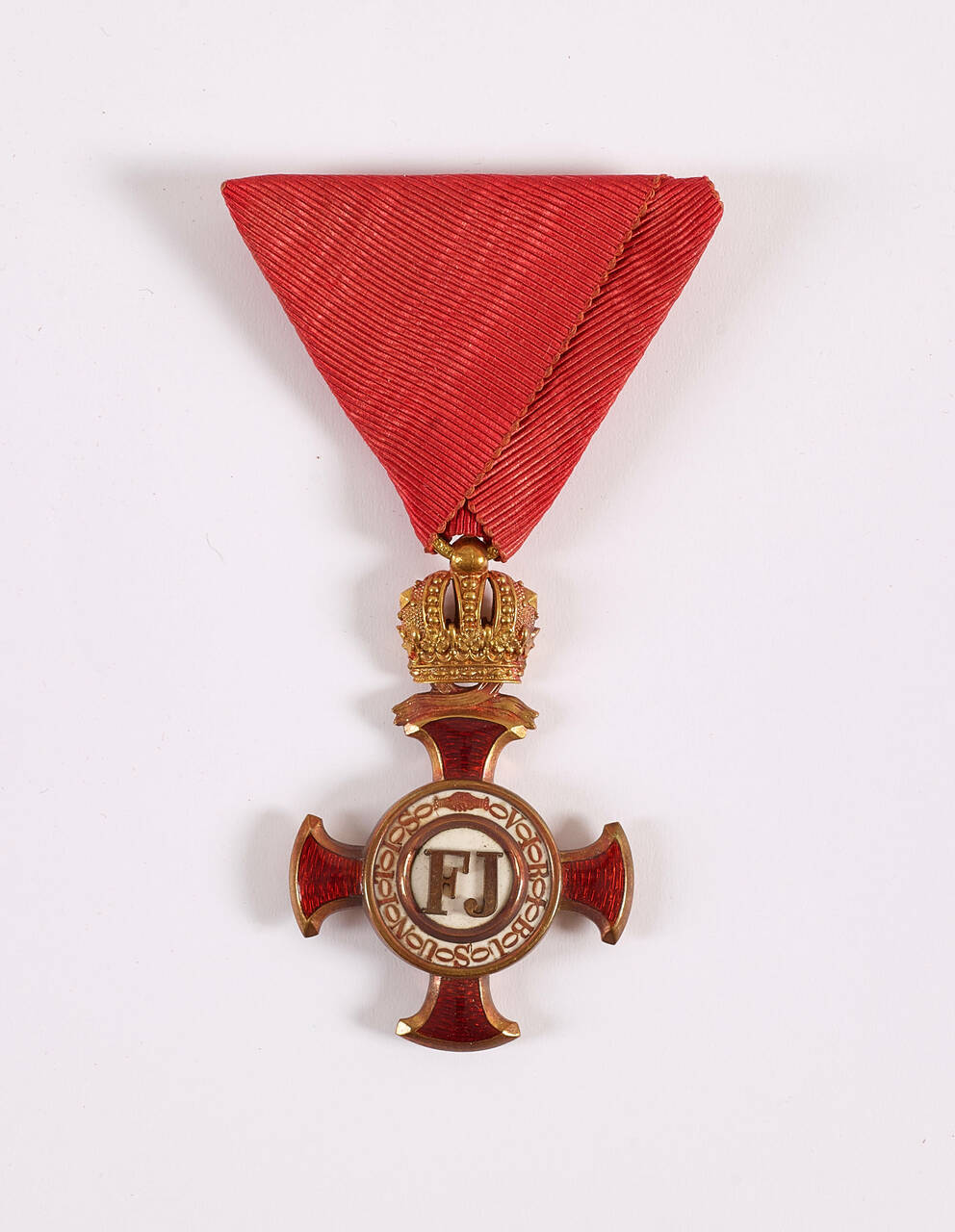 Golden Cross of Merit, awarded by Emperor Franz Joseph I. to Gustav Klimt in 1888
undated
Metal, enamel, linen
Medaillon: 9×5.1×0.6 cm
Artists
Gustav Klimt

(Baumgarten near Vienna/Vienna 1862–1918 Vienna)
Currently on display at OG4
This medal is one of the few personal items that have been preserved in Gustav Klimt's (1862–1918) estate. It is presumably the Golden Cross of Merit that Gustav Klimt, his brother Ernst (1864–1892) and their friend and fellow painter Franz Matsch (1861–1942) were awarded by Emperor Franz Joseph I (1830–1916) for their works in the newly built Burgtheater, the
Altar of Dionysus
, in 1888. The order was founded as "cross of merit for civilians" by the Emperor in 1850 and originally comprised four categories. The medal awarded to the three members of the "Künstler-Compagnie" pertained to the highest category: the Golden Cross of Merit with Crown. The badge is shaped like a cross, its red enamel arms broadening on the outside with rounded ends. A white enamel emblem on the front bears the initials of Emperor Franz Joseph, "FJ", surrounded by his personal motto "Viribus Unitis" ("with united forces"). The medal illustrates his public employers' appreciation of Klimt's early work, which still followed academic traditions.
Object data
Artist/author

Title

Golden Cross of Merit, awarded by Emperor Franz Joseph I. to Gustav Klimt in 1888

Date

undated

Art movement

Historicism

Category

Arts and crafts

Material​/technique

Metal, enamel, linen

Dimensions

Medaillon: 9×5.1×0.6 cm

Credit line of the permanent loan

ARGE Collection Gustav Klimt

Keywords
If you have further information on this object, please contact us.