Brooch from the Estate of Emilie Flöge
, 1911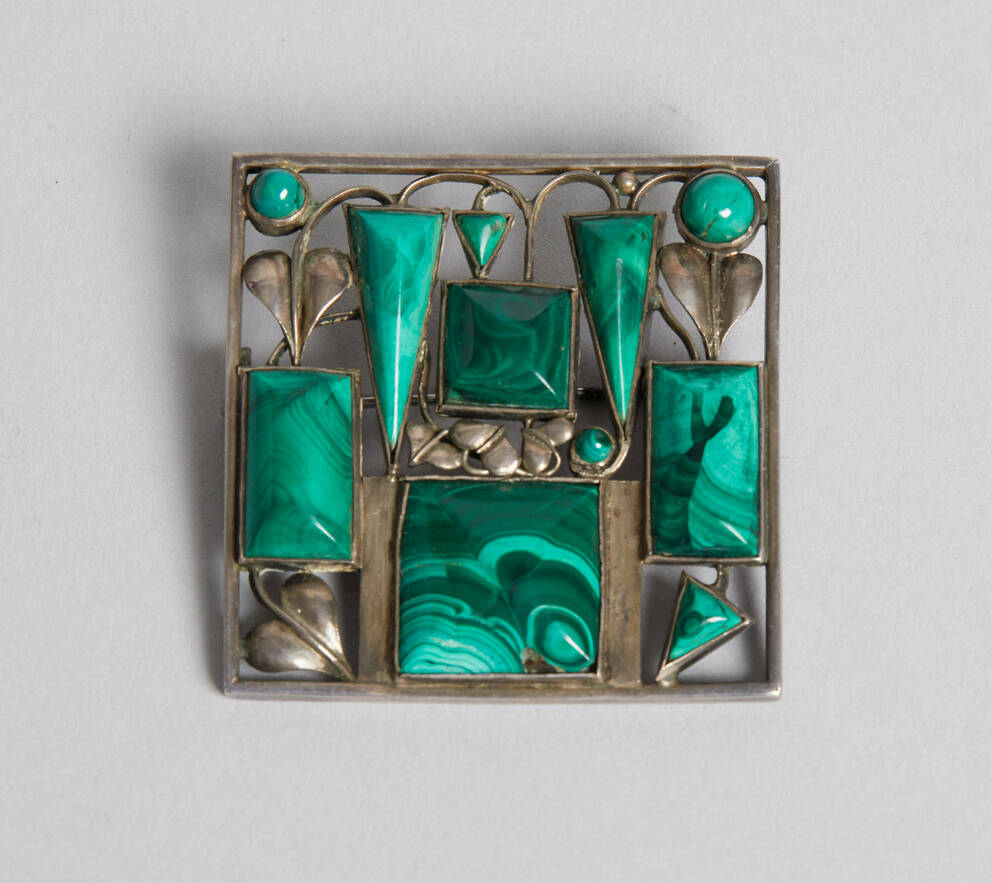 Leopold Museum,
Vienna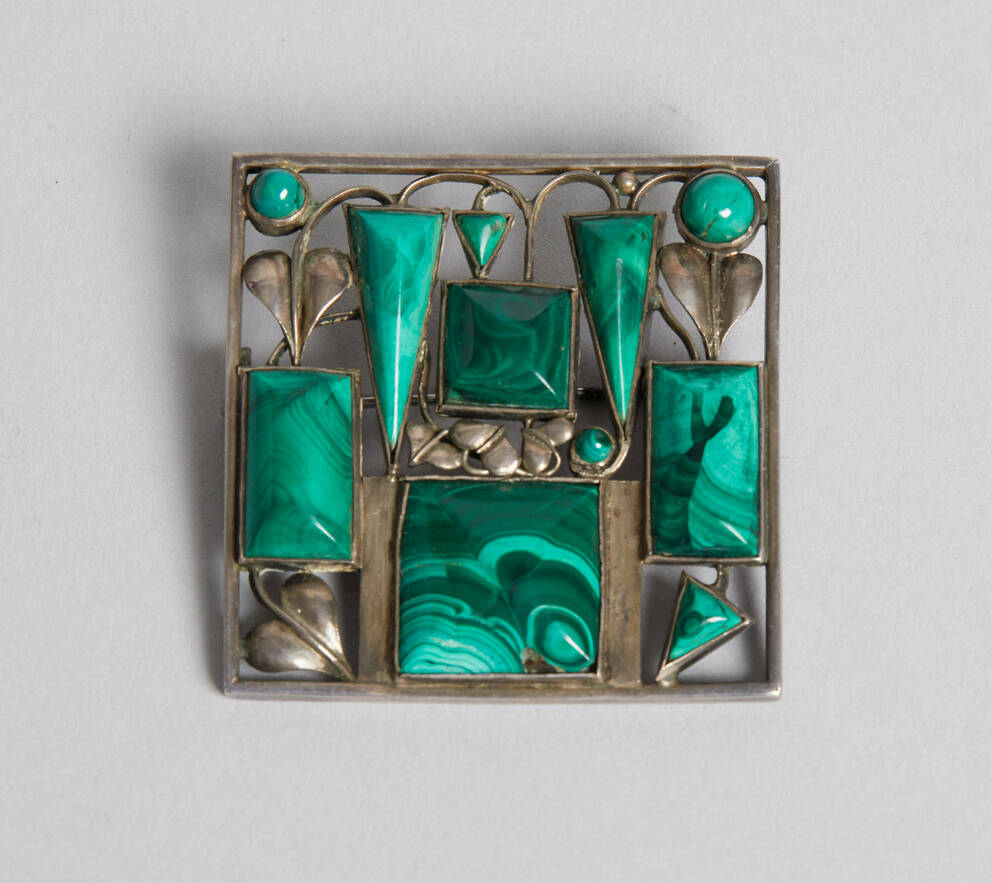 Brooch from the Estate of Emilie Flöge
1911
Silver, malachite
4.2×4.2 cm
Artists
Josef Hoffmann

(Pirnitz/Brtnice 1870–1956 Vienna)
Currently on display at OG4
This brooch was designed in 1911 by the co-founder of the Wiener Werkstätte, the architect and designer Josef Hoffmann (1870–1956). The square object is made from silver and malachite, a green ornamental stone. For the design, Hoffmann used geometrical basic forms, including squares, circles, triangles and rectangles. These enter into a charming interplay with vegetal elements, such as heart-shaped leaves, with the border between figuration and abstraction appearing almost seamless. The piece of jewelry has an interesting provenance, as it hails from the estate of the designer, couturier and entrepreneur Emilie Flöge (1874–1952). Flöge was the sister-in-law and closest confidante of the painter Gustav Klimt (1862–1918) and, together with her two sisters, ran the haute couture fashion salon "Schwestern Flöge" furnished by the Wiener Werkstätte. She repeatedly took items of Wiener Werkstätte jewelry on commission but, rather than selling them, kept them for herself.
Object data
Artist/author

Title

Brooch from the Estate of Emilie Flöge

Date

1911

Art movement

Wiener Werkstätte, Art Nouveau

Category

Arts and crafts

Material​/technique

Silver, malachite

Dimensions

4.2×4.2 cm

Credit line of the permanent loan

Private collection

Keywords
If you have further information on this object, please contact us.