Portrait of Melitta Feldkircher [married name: Löffler], in Profile to the Right, unfinished
, c. 1910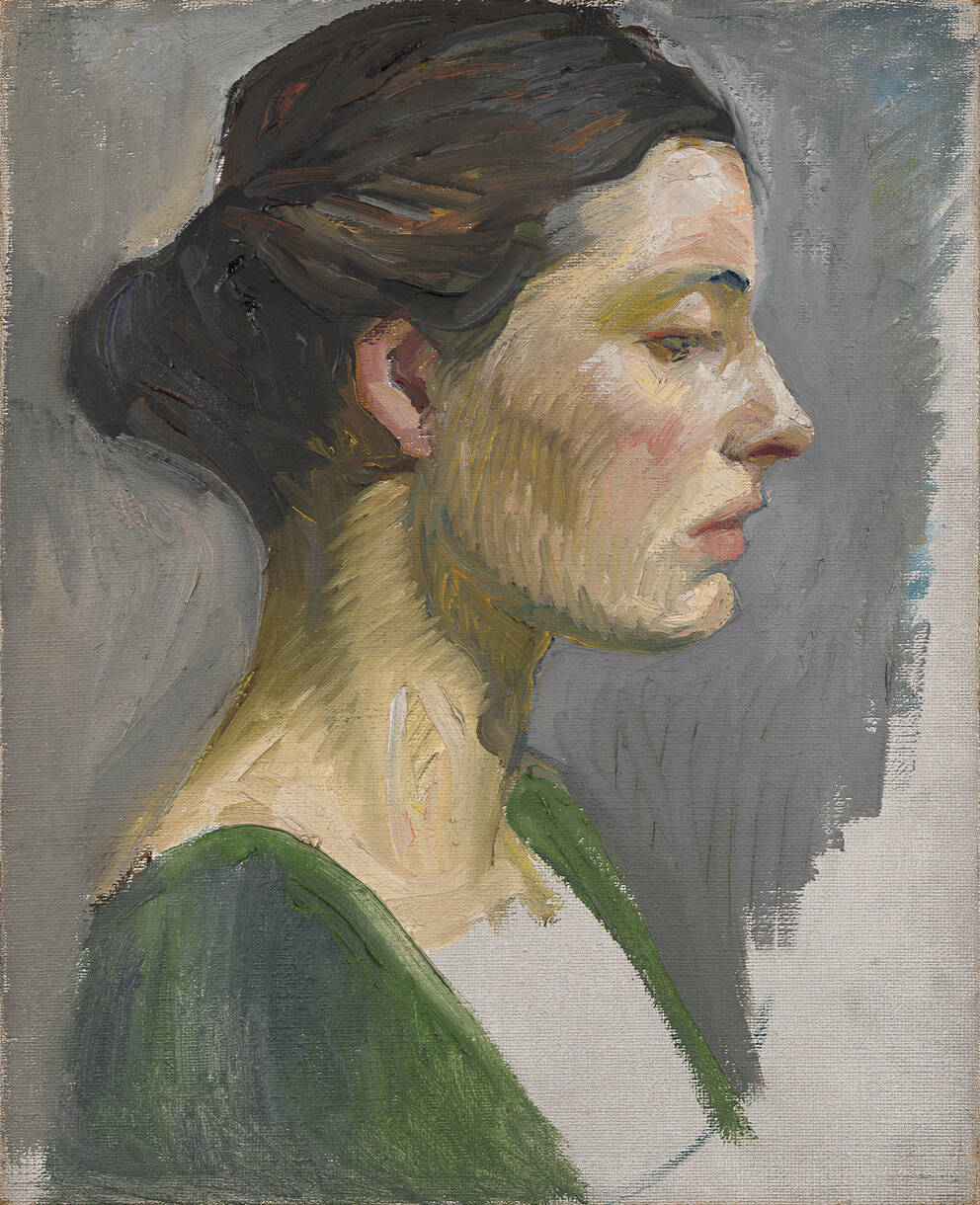 Leopold Museum,
Vienna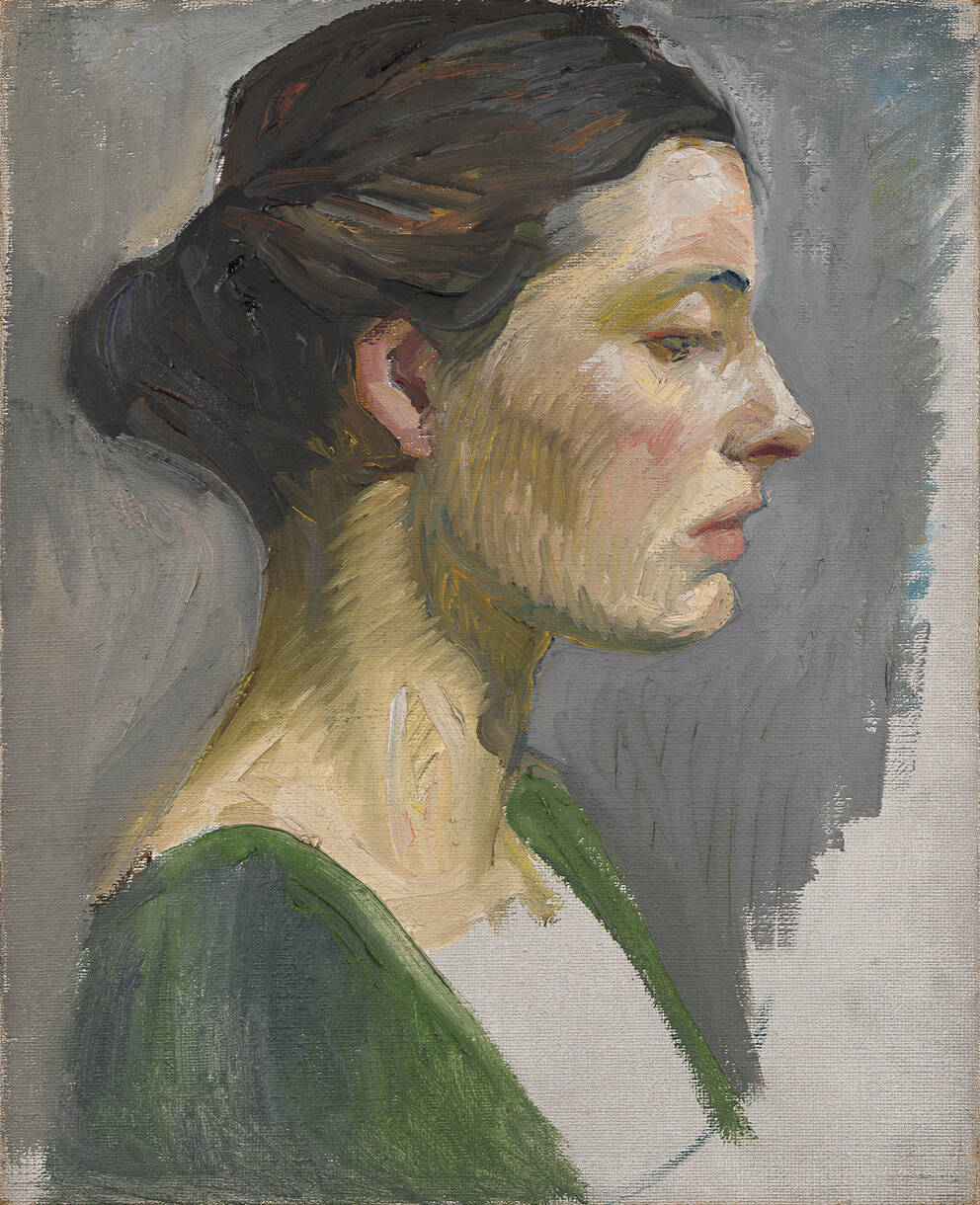 Portrait of Melitta Feldkircher [married name: Löffler], in Profile to the Right, unfinished
c. 1910
Oil on canvas
42.2×34.5×6 cm
Artists
Bertold Löffler

(Nieder-Rosenthal near Reichenberg/district of Liberec 1874–1960 Vienna)
Unfortunately not on display at the moment
This oil painting, rendered as a bust portrait, was created by the painter, graphic artist and designer Bertold Löffler (1874–1960) around 1910. It shows the designer, embroiderer and seamstress Melitta Feldkircher (1886–1960) in profile. As we can see in the lower right part of the canvas, it has remained unfinished. The artist depicted Feldkircher, who would become his wife, with her hair up and a meditative, inward expression using highly lively brushwork. The color of her mossy green dress matches the shadows on her face rendered in the same color. Feldkircher was among the now little-known women from the environs of the Wiener Werkstätte, who sold their works (primarily embroidery) at the workshop. She was also a member of the Austrian Werkbund.
Object data
Artist/author

Title

Portrait of Melitta Feldkircher [married name: Löffler], in Profile to the Right, unfinished

Date

c. 1910

Art movement

Art Nouveau

Category

Painting

Material​/technique

Oil on canvas

Dimensions

42.2×34.5×6 cm

Credit line

Leopold Museum, Vienna, Inv. 2076

Inventory access

Contributed to the Leopold Museum-Privatstiftung in 1994

Keywords
If you have further information on this object, please contact us.
Provenance
Provenance research
Leopold Museum
i
Dr. Rudolf Leopold, Wien (o.D.);
Leopold Museum-Privatstiftung, Wien (seit 1994).
For provenance related information, please contact us.