Portrait of a Woman with Dark Hair and Red Corsage
, c. 1904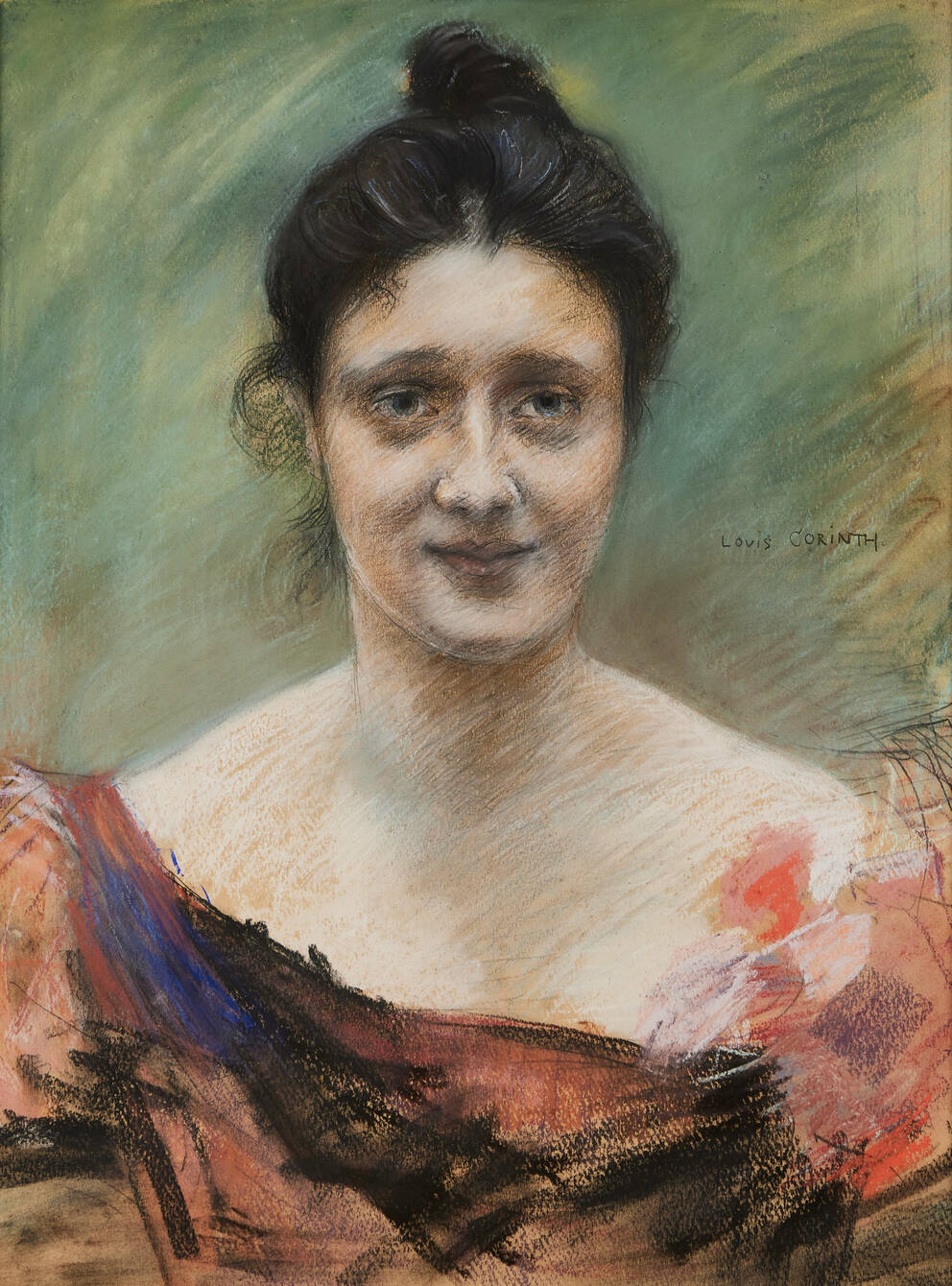 Leopold Museum,
Vienna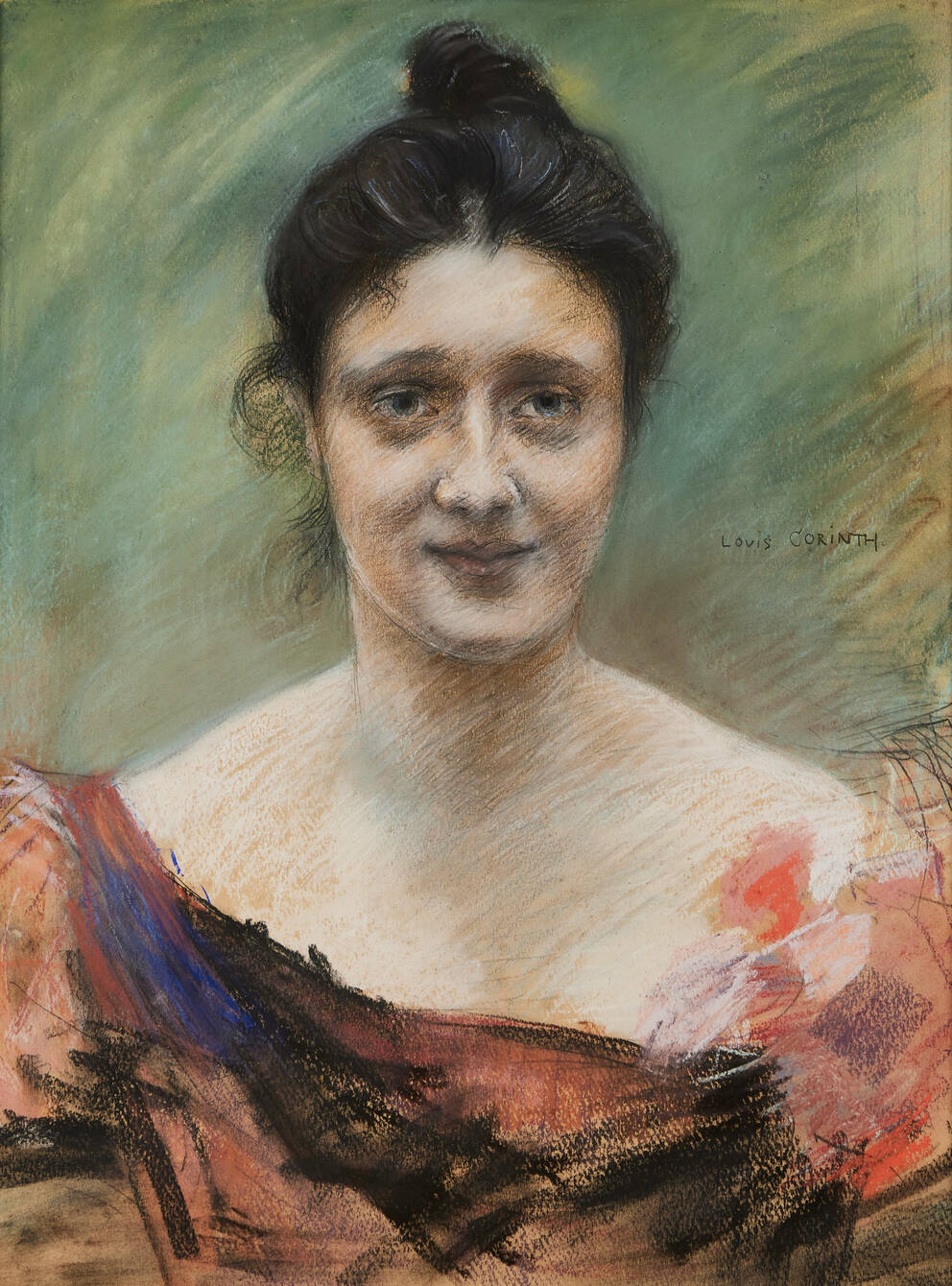 Portrait of a Woman with Dark Hair and Red Corsage
c. 1904
Black drawing chalk, pastel on paper
60.8×45.7 cm
Artists
Lovis Corinth

(Tapiau/Gwardeisk 1858–1925 Zandvoort)
Unfortunately not on display at the moment
With a friendly smile, the young lady is looks frontally out of the picture. Her put-up dark hair and her off-the-shoulder dress refer the portrait to the world of the soiree. The naturalism of her facial features is in contrast to the sketchy and summary treatment of her corsage. The pastel technique, in which colors blend easily, allowed Lovis Corinth (1858–1925) to achieve delicate color shadings and blurred areas. These soft painterly effects underscore the spontaneous look of the painting. The work belongs to Corinth's impressionist phase. He took up residence in Berlin in 1899, where he was, on par with Max Liebermann (1847–1935) and Max Slevogt (1868–1932), one of the main exponents of German Impressionism.
Object data
Artist/author

Title

Portrait of a Woman with Dark Hair and Red Corsage

Date

c. 1904

Art movement

Impressionism

Category

Graphic work

Material​/technique

Black drawing chalk, pastel on paper

Dimensions

60.8×45.7 cm

Signature

Signed center right: LOVIS CORINTH

Credit line

Leopold Museum, Vienna, Inv. 2093

Inventory access

Contributed to the Leopold Museum-Privatstiftung in 1994

Keywords
If you have further information on this object, please contact us.