Reclining Female Nude (White Nude)
, 1919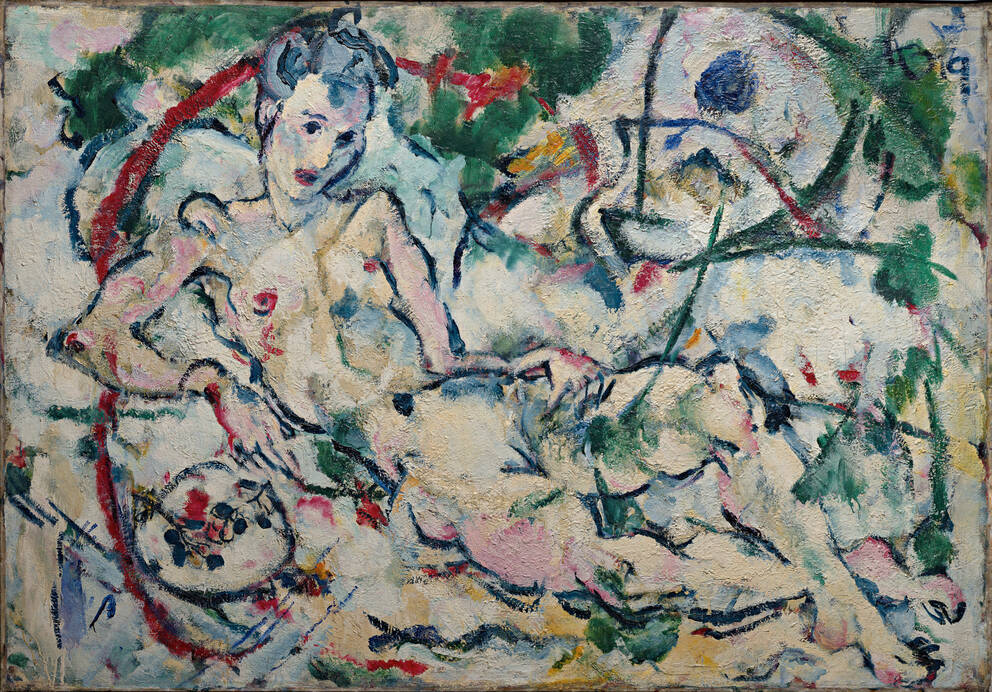 Leopold Museum,
Vienna © Herbert Boeckl estate,
Vienna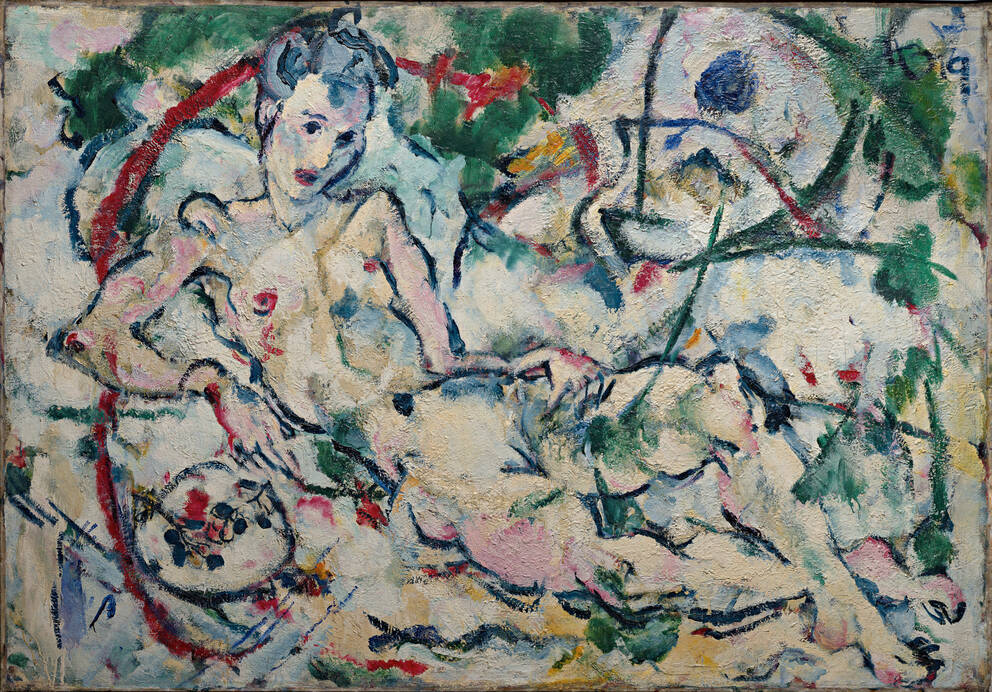 Reclining Female Nude (White Nude)
1919
Oil on canvas
111.3×158×3 cm
Artists
Herbert Boeckl

(Klagenfurt 1894–1966 Vienna)
Unfortunately not on display at the moment
Herbert Boeckl (1894–1966) is known as a colorist and "full-blooded painter," but he was also self-taught. From 1912 to 1914, he studied architecture at the University of Technology in Vienna and as a private student of Adolf Loos (1870–1933); during the same period he turned his attention to painting and first exhibited in 1913. After the end of the World War I, Bruno Grimschitz (1892–1964), who later became director of the Belvedere, introduced the young artist to the prominent art dealer Gustav Nebehay (1881–1935). Now financially secure, Boeckl was able to open a studio in Klagenfurt and marry Maria Plahna in July 1919. She was also presumably the model for the Reclining Female Nude. By late 1918, the Carinthian painter had developed a characteristic style with a black outline and colorful flecks of paint on a white background. Boeckl worked at the edge of non-representational art without ever transgressing it.
Object data
Artist/author

Title

Reclining Female Nude (White Nude)

Date

1919

Art movement

Expressionism

Category

Painting

Material​/technique

Oil on canvas

Dimensions

111.3×158×3 cm

Signature

Signed and dated upper right: HB19

Credit line

Leopold Museum, Vienna, Inv. 2115

Inventory access

Contributed to the Leopold Museum-Privatstiftung in 1994

Keywords
If you have further information on this object, please contact us.