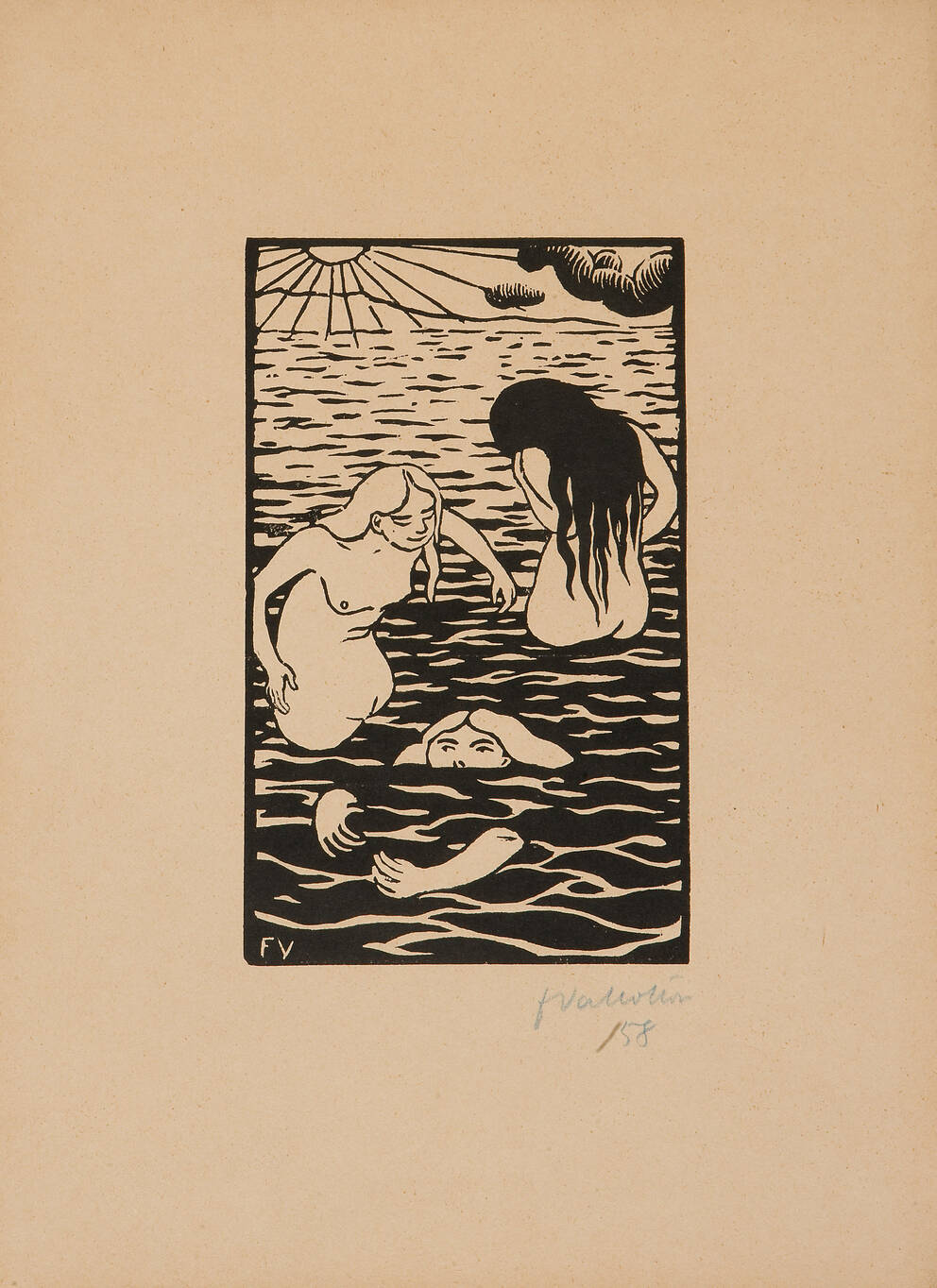 Leopold Museum,
Vienna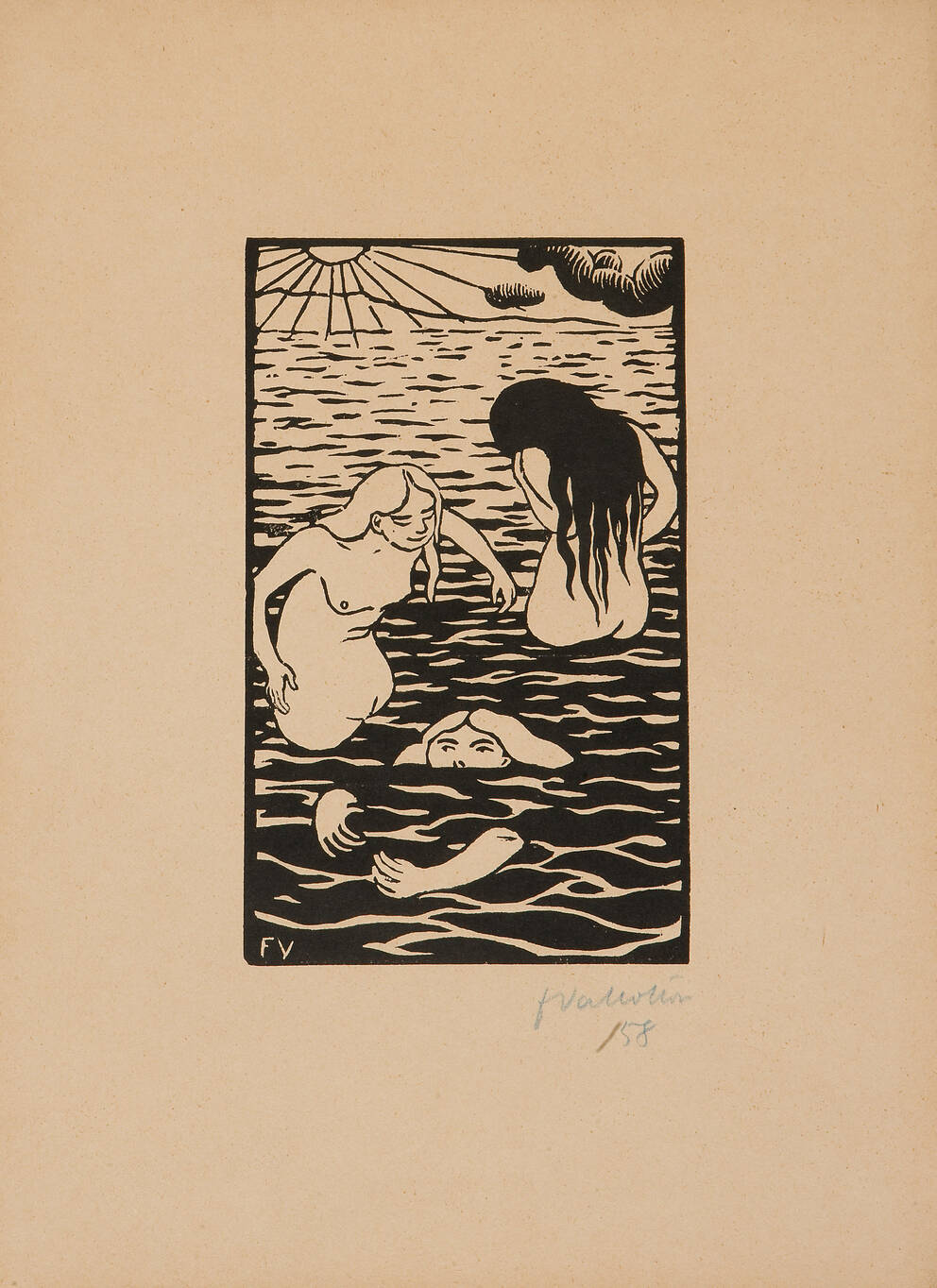 Bathers
1894
Woodcut on paper
32.9×24.7 cm
Artists
Félix Vallotton

(Lausanne 1865–1925 Paris)
Unfortunately not on display at the moment
The woodcut shows three women bathing in the sea in different postures and movements. On the upper edge, clouds and a bright sun define the wide horizon. The Swiss-born painter Félix Vallotton (1865–1925) moved to Paris at the age of 17 for his training to be an artist. He then went on to develop a novel artistic vocabulary in the circles of the Nabis artist group that built on the innovations brought by Impressionism. Under the influence of Japanese colored woodblock prints, Vallotton developed his figures with strong outlines and their surroundings with stark black and white contrasts. Innovative segmentations of the picture area and deliberately flat pictorial planes manifest his new understanding of space and subjective view of a popular subject of the fin-de-siècle.
Object data
Artist/author

Title

Bathers

Date

1894

Art movement

Impressionism

Category

Graphic work

Material​/technique

Woodcut on paper

Dimensions

32.9×24.7 cm

Signature

Monogrammed lower left on the plate: FV; signed and numbered lower right: FVallotton /58

Credit line

Leopold Museum, Vienna, Inv. 2119

Inventory access

Contributed to the Leopold Museum-Privatstiftung in 1994

Selection of Reference works

Félix Vallotton. Catalogue raisonné de l'oeuvre gravé et lithographié, hrsg. von Vallotton/Goerg, Genf 1972.

Catalogue raisonne

Vallotton/Goerg 1972: 62a

Keywords
If you have further information on this object, please contact us.
Provenance
Provenance research
Leopold Museum
i
Dr. Rudolf Leopold, Wien (o.D.);
Leopold Museum-Privatstiftung, Wien (1994)
For provenance related information, please contact us.