Poster for the exhibition Gustav Klimt Stoclet Frieze at the art gallery of Gustav Nebehay
, June 1920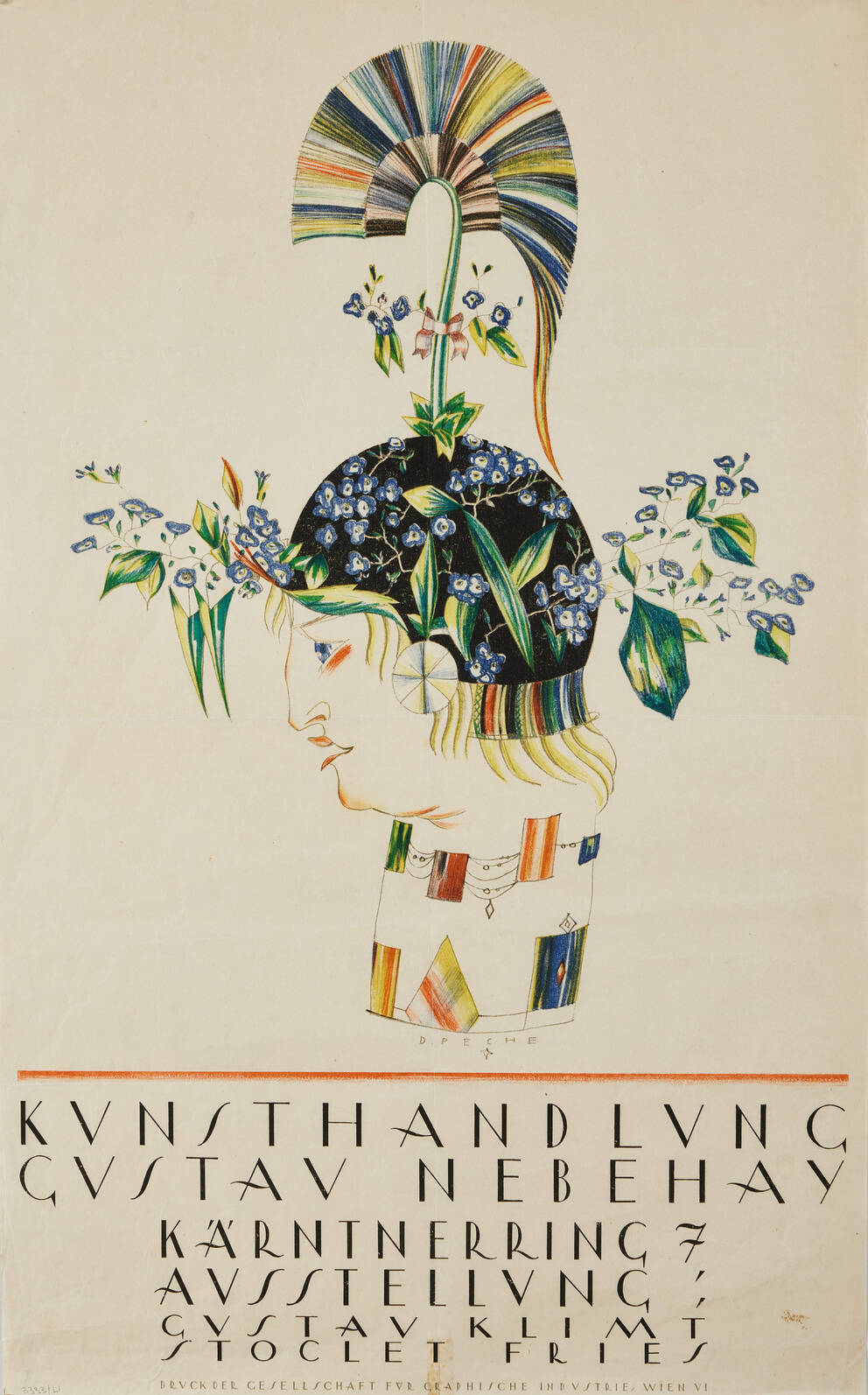 Leopold Museum,
Vienna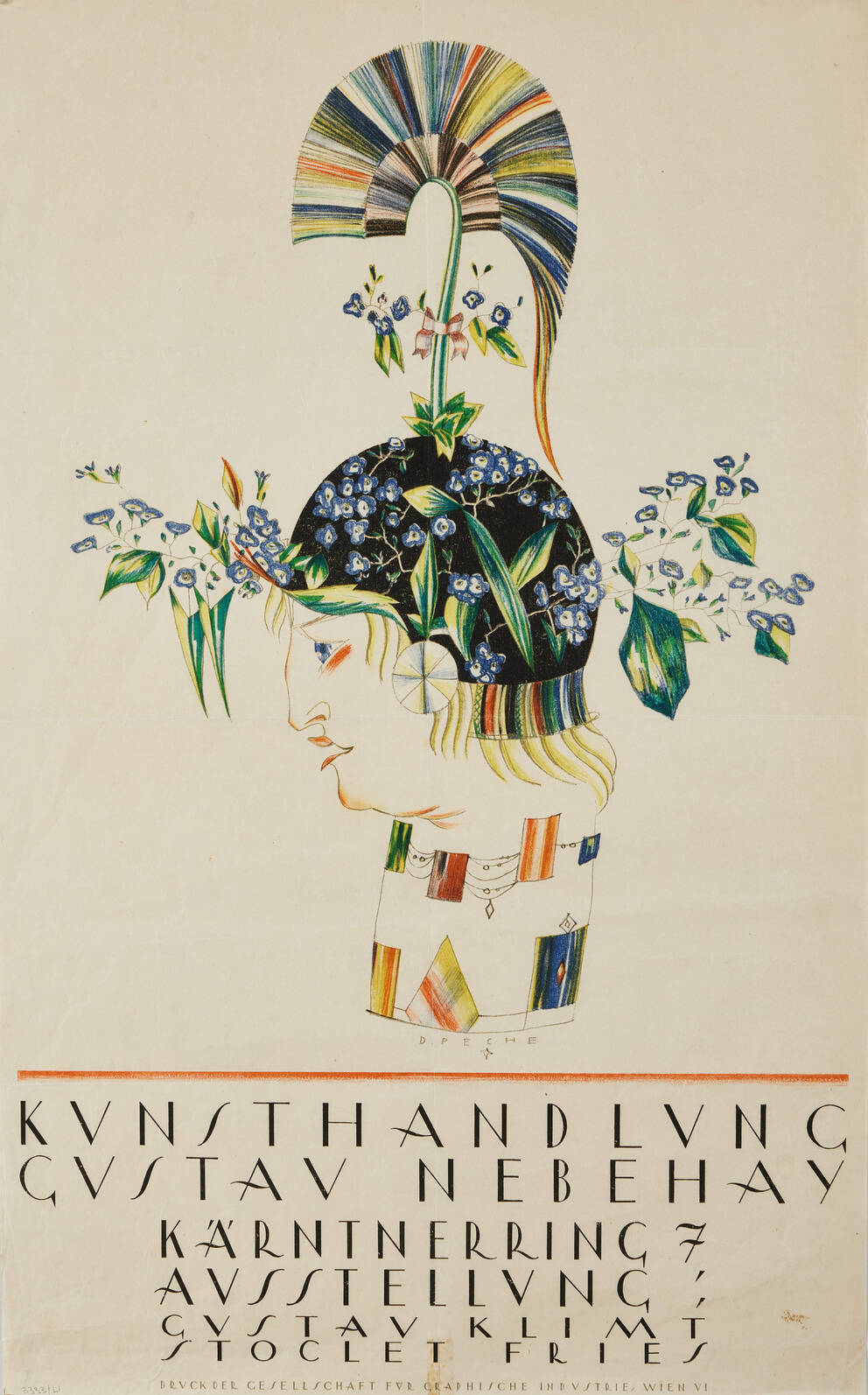 Poster for the exhibition Gustav Klimt Stoclet Frieze at the art gallery of Gustav Nebehay
June 1920
Color lithograph on paper
83.7×52.6 cm
Artists
Dagobert Peche

(St. Michael im Lungau 1887–1923 Mödling)
Unfortunately not on display at the moment
With an exhibition of Gustav Klimt's (1862-1918) designs for the Stoclet Frieze, the Viennese art dealer Gustav Nebehay (1881-1935) opened his new gallery premises on Kärntner Ring in June 1920. The poster for the event, executed as a color lithograph, was created by architect, designer and graphic artist Dagobert Peche (1887–1923). Its central motif is a colorful head with headgear in profile. In the spirit of Art Deco, however, this head is so decoratively dissolved and abstracted that the underlying motif is not immediately recognizable: the poster, designed by Gustav Klimt in 1898, for the first exhibition of the Vienna Secession
Ver Sacrum. Theseus and Minotaurus
. Strictly speaking, Peche only used one detail, namely the head of Pallas Athena with her Corinthian helmet as a characteristic recognition feature. The bellicose Greek goddess was invoked by Klimt in her role as patroness of the arts and freely adapted by Peche.
Object data
Artist/author

Title

Poster for the exhibition Gustav Klimt Stoclet Frieze at the art gallery of Gustav Nebehay

Date

June 1920

Art movement

Art Nouveau, Wiener Werkstätte

Category

Graphic work

Material​/technique

Color lithograph on paper

Dimensions

83.7×52.6 cm

Credit line

Leopold Museum, Vienna, Inv. 2151

Inventory access

Contributed to the Leopold Museum-Privatstiftung in 1994

Keywords
If you have further information on this object, please contact us.