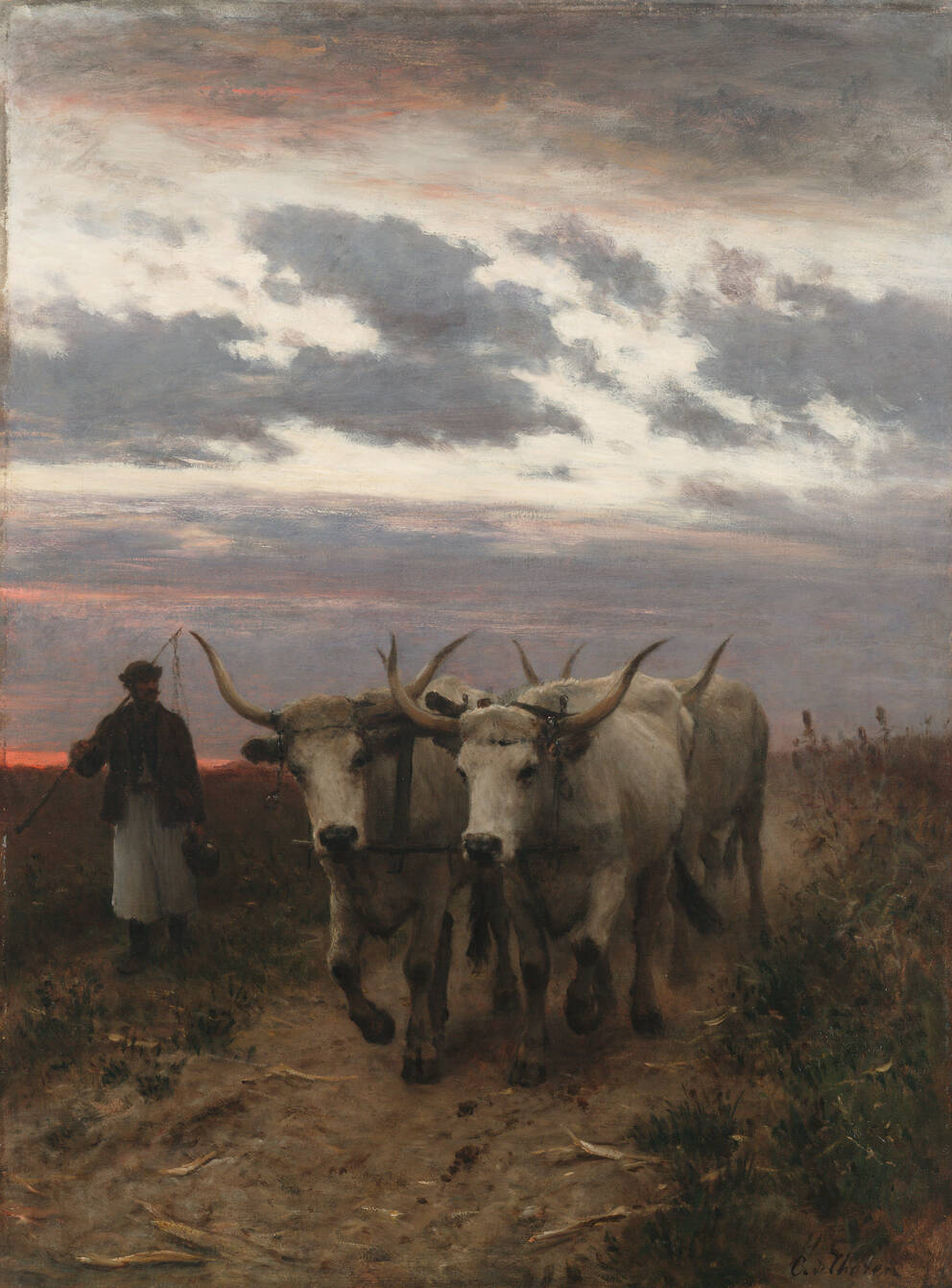 Leopold Museum,
Vienna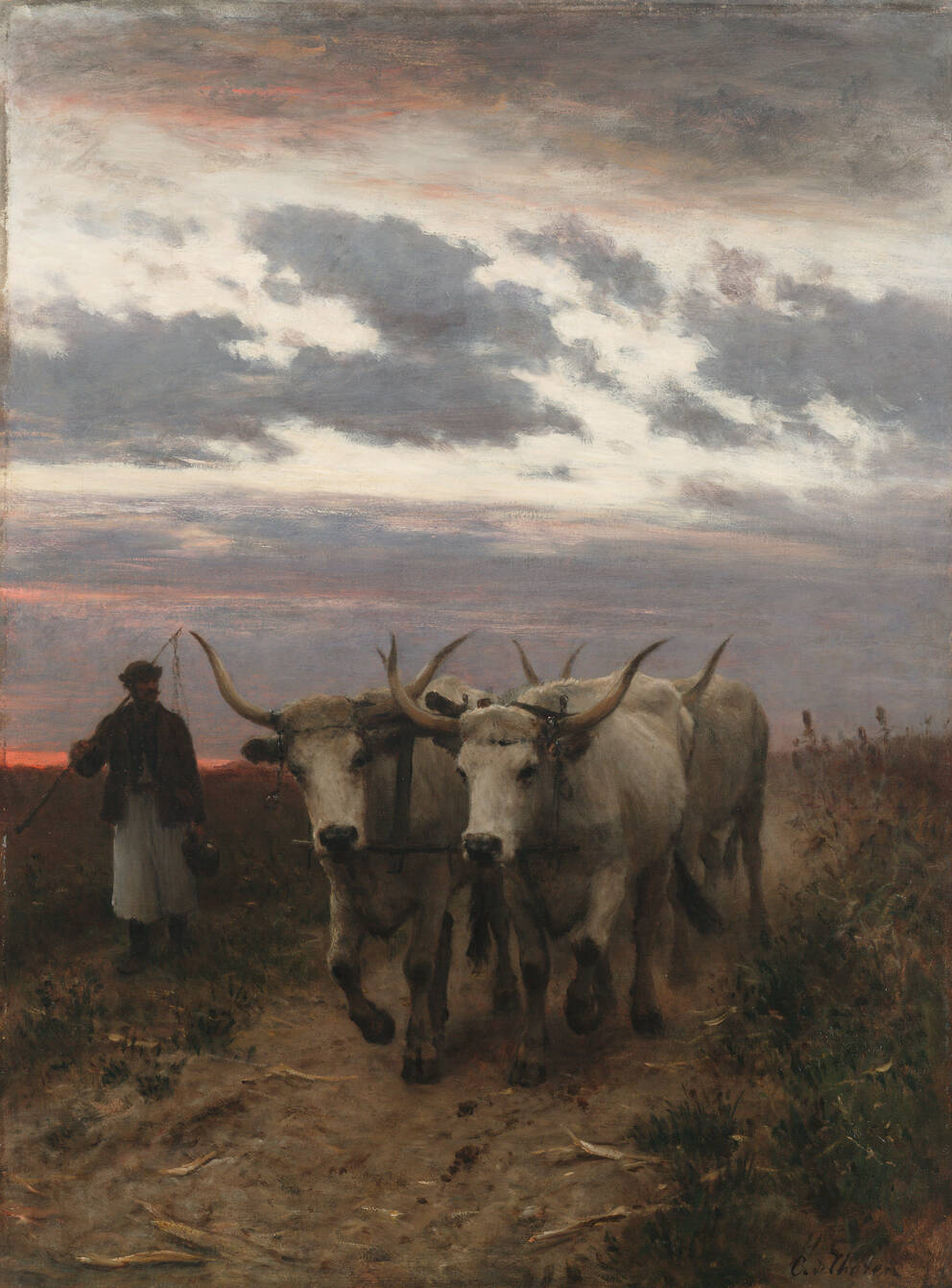 Artists
Otto von Thoren

(Vienna 1828–1889 Paris)
Unfortunately not on display at the moment
In his painting Coming Home, Otto von Thoren (1828–1889) makes a point of giving a true-to-detail, realistic representation of the Hungarian Gray Steppe cattle walking toward the viewer along an earthy dirt road against the light. Still bright, the cloudy evening sky with its impressive light atmosphere takes up more than half of the height of the upright-format picture. The evening glow is becoming visible around the edge of the dark clouds, especially—shining through in contrastive orange—in a narrow strip on the left horizon. A military officer and, at the time the painting was created, still a self-taught artist, von Thoren took trips to Hungary from the beginning of the 1860s in order to be inspired, like many other artists of his generation, by the scenic charm of the Hungarian lowlands. The artist became best known as an animal painter.
Object data
Artist/author

Title

Returning Home

Date

c. 1865

Art movement

Naturalism I Realism

Category

Painting

Material​/technique

Oil on canvas

Signature

Signed lower right: O. de Thoren

Credit line

Leopold Museum, Vienna, Inv. 164

Inventory access

Contributed to the Leopold Museum-Privatstiftung in 1994

Selection of Reference works

Meisterwerke Leopold Museum, hrsg. von Hans-Peter Wipplinger, Köln 2018.
Leopold. Meisterwerke aus dem Leopold Museum Wien, hrsg. von Rudolf Leopold und Romana Schuler, Köln u.a. 2001.

Keywords
If you have further information on this object, please contact us.