Giraffe Lady. Study for the public swimming pool Jörgerbad
, 1912 - 1914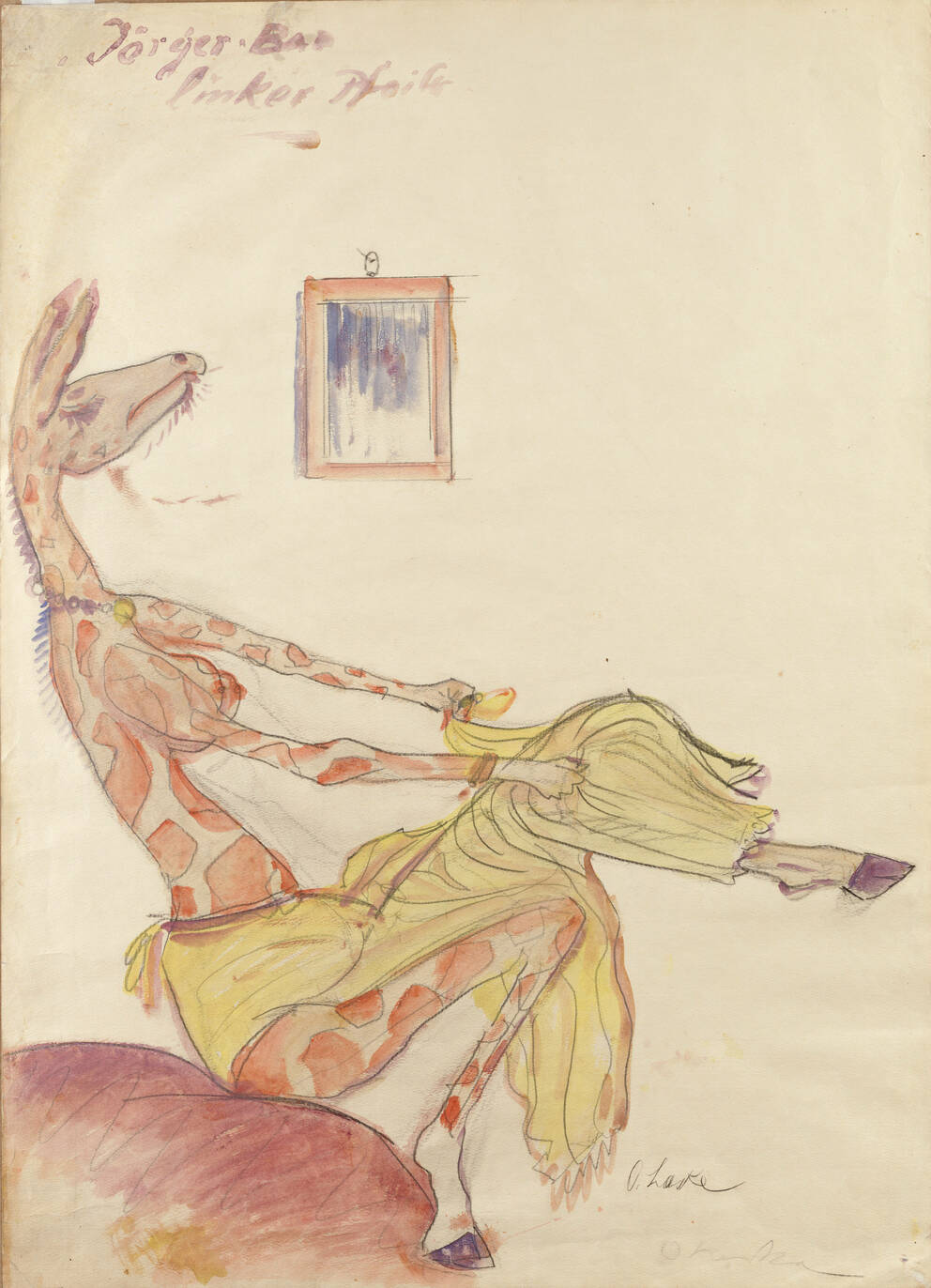 Leopold Museum,
Vienna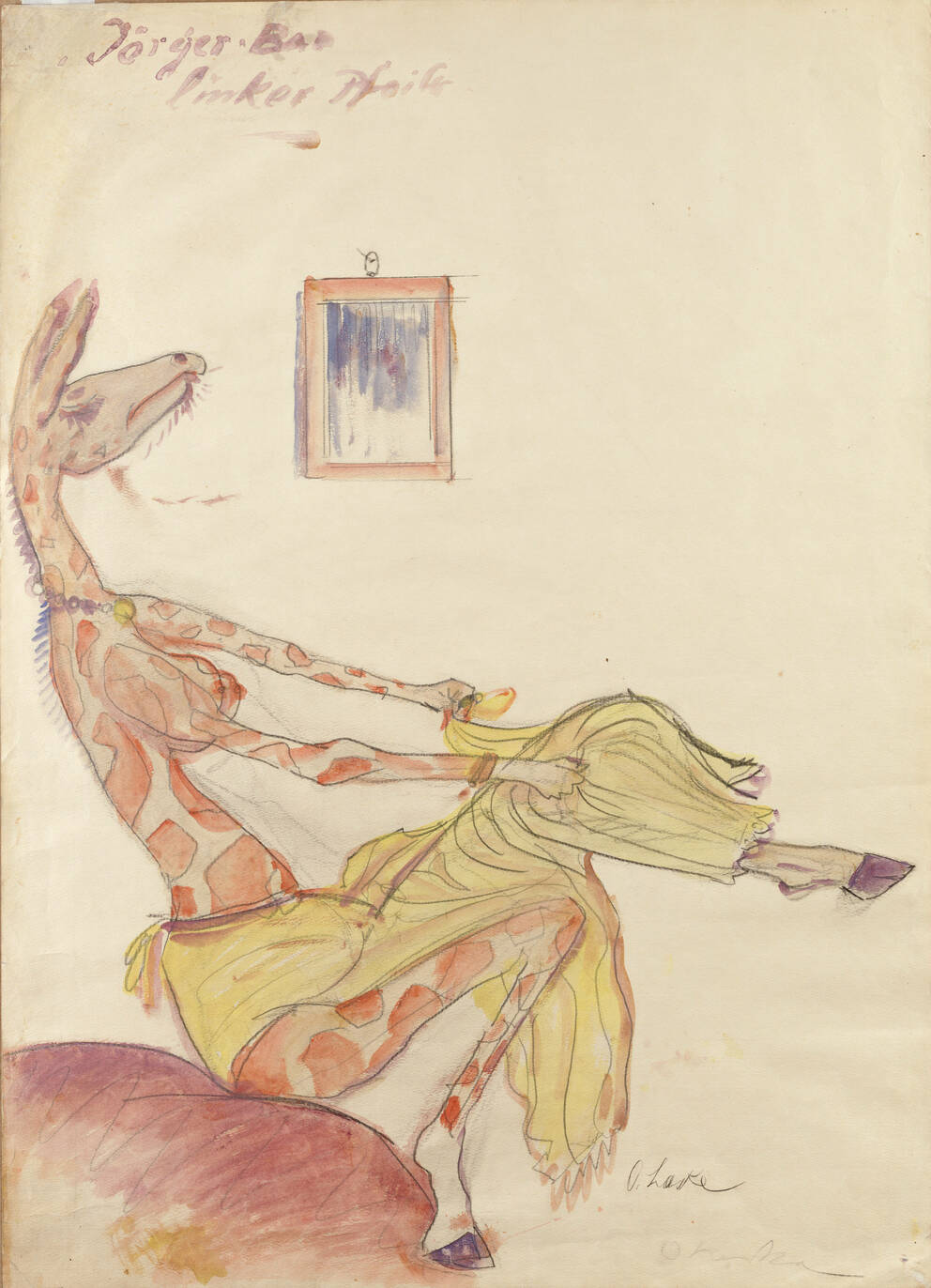 Giraffe Lady. Study for the public swimming pool Jörgerbad
1912 - 1914
Pencil, watercolor on paper
87.3×63.3 cm
Artists
Oskar Laske

(Czernowitz/Chernivtsi 1874–1951 Vienna)
Unfortunately not on display at the moment
When the public swimming pool Kaiser-Franz-Joseph-Bad was built between 1912 and 1914 according to plans by the architect Friedrich Jäckel (1876–1960), the painter Oskar Laske (1874–1951) was commissioned to decorate the entrance hall with paintings on the theme of Noah's Ark. The watercolored drawing is an original-size draft for the entrance hall's left pillar. Laske created a humorous depiction of a seated Giraffe Lady. Boasting breasts and wearing a necklace, the lady is pulling down a piece of cloth over her long giraffe's leg. Following World War I, the building was renamed Jörgerbad, reflecting the name of the street it is situated on. Thus, the artist's handwritten note on the work on paper must have been added later. During the course of structural and technical renovations carried out between 1968 and 1978, Laske's frescos, including the paintings on the pillars, were partly destroyed.
Object data
Artist/author

Title

Giraffe Lady. Study for the public swimming pool Jörgerbad

Date

1912 - 1914

Art movement

Expressionism, Hagenbund

Category

Graphic work

Material​/technique

Pencil, watercolor on paper

Dimensions

87.3×63.3 cm

Signature

Signed lower right with pencil: O. Laske O. Laske; designated upper left with gouache: Jörger-BAD linker Pfeiler

Credit line

Leopold Museum, Vienna, Inv. 2417

Inventory access

Contributed to the Leopold Museum-Privatstiftung in 1994

Selection of Reference works

Linie und Form. 100 Meisterzeichnungen aus der Sammlung Leopold, hrsg. von Franz Smola/Fritz Koreny, Wien 2014 (Ausst.-Kat. Leopold Museum, Wien, 23.05.2014–20.10.2014).

Keywords
If you have further information on this object, please contact us.