From the "Death" Cycle: Death Holding Girl in His Lap
, 1934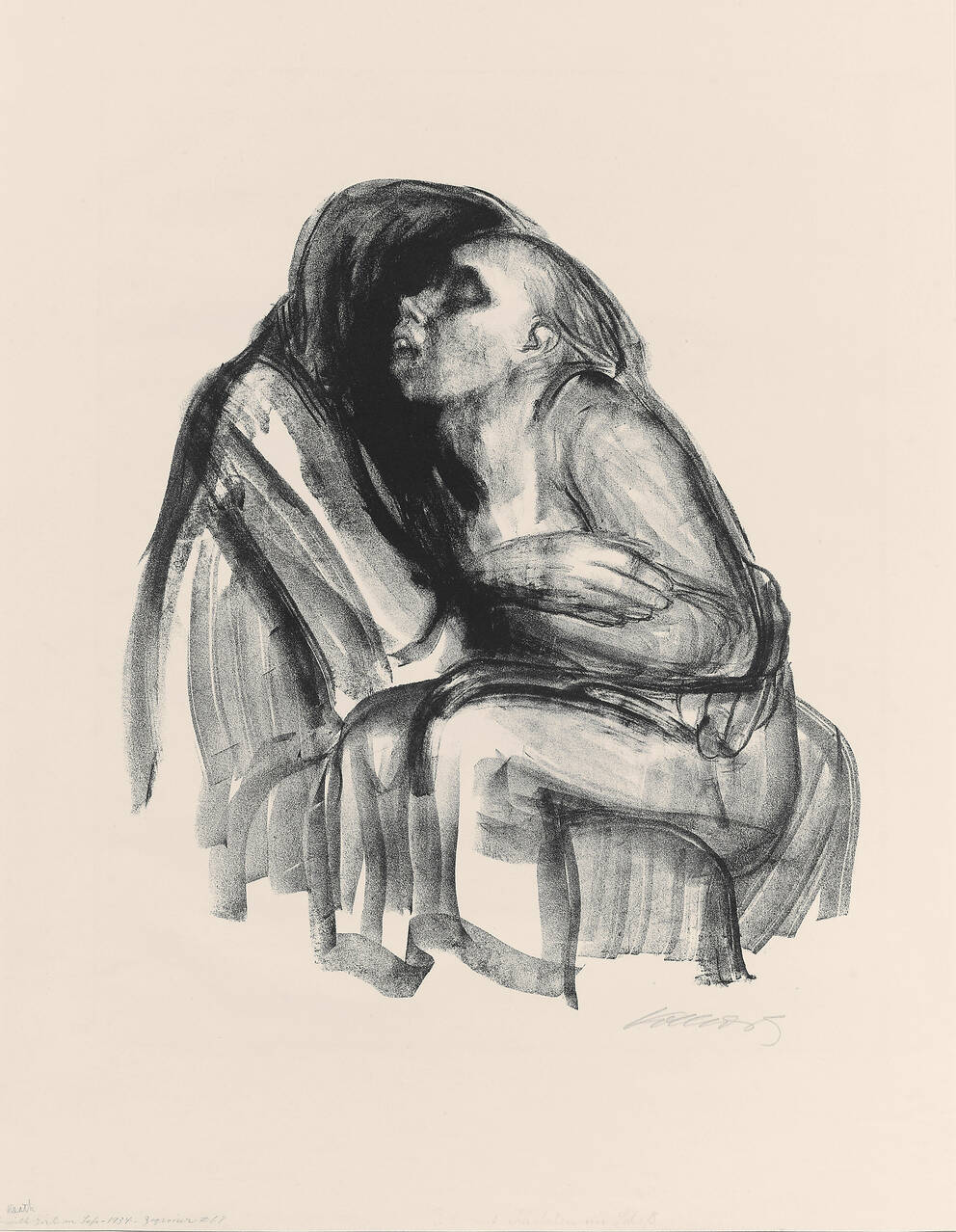 Leopold Museum,
Vienna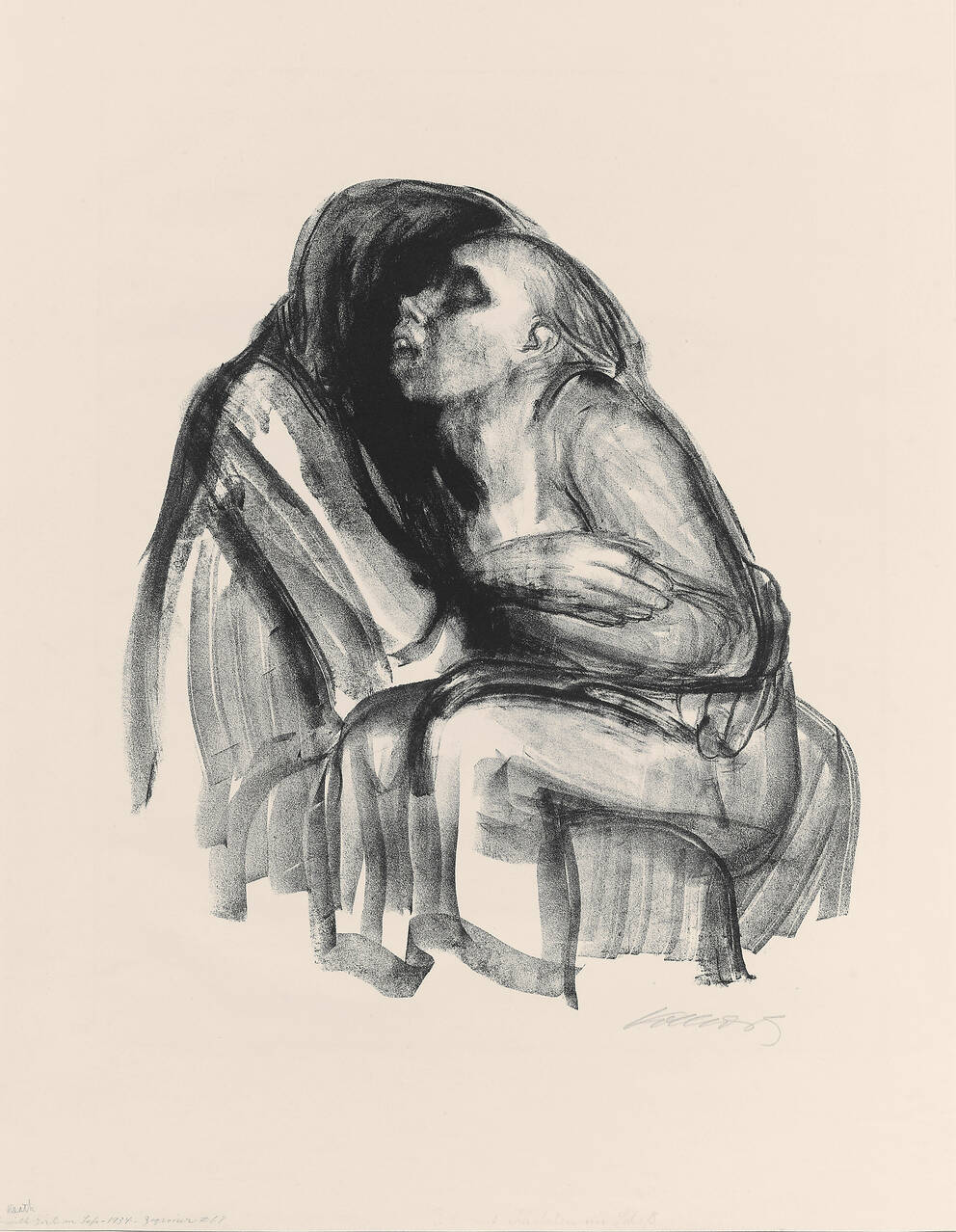 From the "Death" Cycle: Death Holding Girl in His Lap
1934
Lithograph on paper
54.6×49.6 cm
Artists
Käthe Kollwitz

(Königsberg in Prussia/Kaliningrad1867–1945 Moritzburg)
Unfortunately not on display at the moment
Human suffering, poverty, war and death all inform the life-work of Käthe Kollwitz (1867–1945), who trained as a drawing and graphic artist in Berlin and Munich. Using the soft stroke of the lithography technique, Kollwitz creates the empathetic depiction of the dying child in darkish, monochromically articulated gloom. Hunched over, head sunk back, groaning, the tormented, emaciated figure rests in the lap of a dark-veiled figure. The child's face is leaning against the black-shrouded head of Death. With reduced forms and concentration on the essentials, Kollwitz shows the child struggling for life in drastic detail with deep-set, closed eyes, protruding nose, and the half-open mouth contorted in agony. The eerie and unsparing depiction is representative of Kollwitz's attitude, her commitment to humanism and pacifism. The subject gains presence in her oeuvre after the painful experience of the death of her second-born son in 1914 at the beginning of the First World War.
Object data
Artist/author

Title

From the "Death" Cycle: Death Holding Girl in His Lap

Date

1934

Art movement

Expressionism

Category

Graphic work

Material​/technique

Lithograph on paper

Dimensions

54.6×49.6 cm

Signature

Signed lower right: Kollwitz

Credit line

Leopold Museum, Vienna, Inv. 2418

Inventory access

Contributed to the Leopold Museum-Privatstiftung in 1994

Selection of Reference works

Wilhelm Lehmbruck. Retrospektive, hrsg. von Hans-Peter Wipplinger, Köln 2016 (Ausst.-Kat. Leopold Museum, Wien, 8.04.2016-8.07.2016).
Deutsche Expressionisten. Mit Meisterwerken aus der Sammlung Thyssen-Bornemisza, hrsg. von Rudolf Leopold/Michael Fuhr, Wien 2006 (Ausst.-Kat. Leopold Museum, Wien, 28.09.2006-10.01.2007).
August Klipstein: Käthe Kollwitz. Verzeichnis des graphischen Werkes für die Jahre 1890-1912 unter Verwendung des 1913 erschienenen Oeuvre-Katalogs von Prof. Dr. Johannes Sievers, Bern 1955.

Catalogue raisonne

Keywords
If you have further information on this object, please contact us.