Willow at the Brook
, c. 1830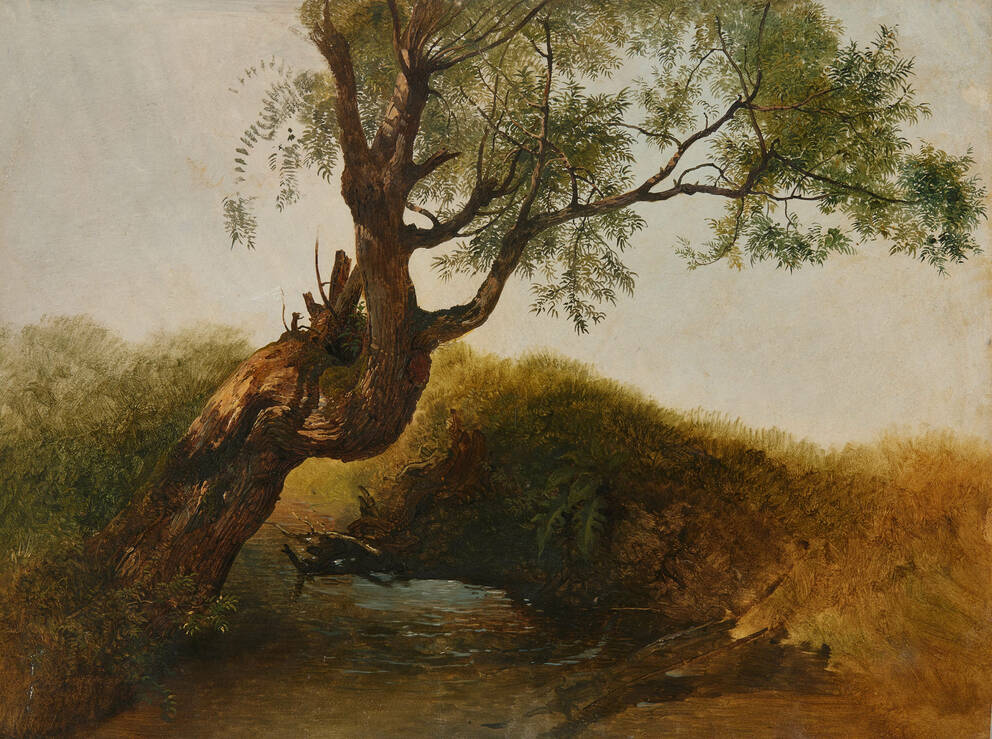 Leopold Museum,
Vienna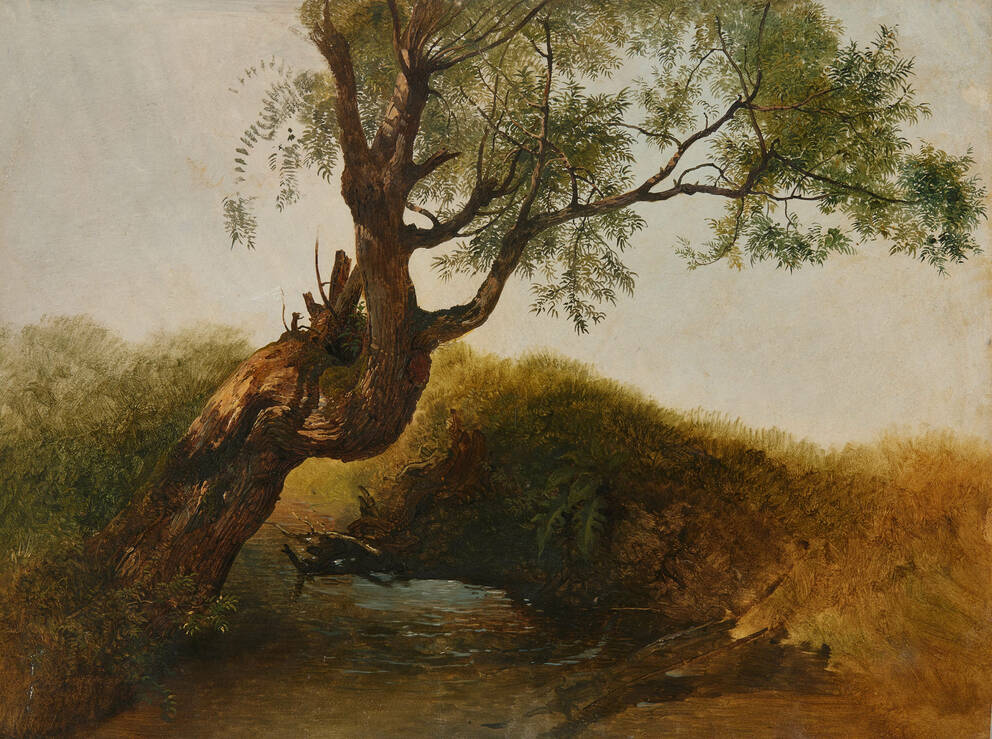 Willow at the Brook
c. 1830
Artists
Friedrich Gauermann

(Scheuchenstein near Miesenbach 1807–1862 Vienna)
Unfortunately not on display at the moment
His experience of nature was the primary source of Friedrich Gauermann's (1807–1862) artistic development. The auction catalog for the sale of the artist's estate lists an enormous number of sketches of figures, animals and landscapes. Many of these are dedicated to the depiction of trees. In Willow at the Brook, Gauermann captures the trunk and leaves of the tree with meticulous precision. By contrast, the vegetation along the brook is hinted at summarily in a dry style of painting using loosely hatched brushstrokes. The use of backlight, the stark contrasts of light and dark and the bright highlights which enliven the picture and testify to the immediacy with which the artist captured his surroundings are characteristic of Gauermann's early works. His nature studies do not merely serve the purpose of collecting material for future paintings, however, but are independent and artistically autonomous works in their own right.
Object data
Artist/author

Title

Willow at the Brook

Date

c. 1830

Art movement

Biedermeier

Category

Painting

Material​/technique

Oil on paper

Dimensions

29.7×40.3 cm

Credit line

Leopold Museum, Vienna, Inv. 2432

Inventory access

Contributed to the Leopold Museum-Privatstiftung in 1994

Keywords
If you have further information on this object, please contact us.
Provenance
Provenance research
Leopold Museum
i
Dr. Rudolf Leopold, Wien (o.D.);
Leopold Museum-Privatstiftung, Wien (1994)
For provenance related information, please contact us.