Scene from the Cycle Dante's Vita Nova
, 1912/13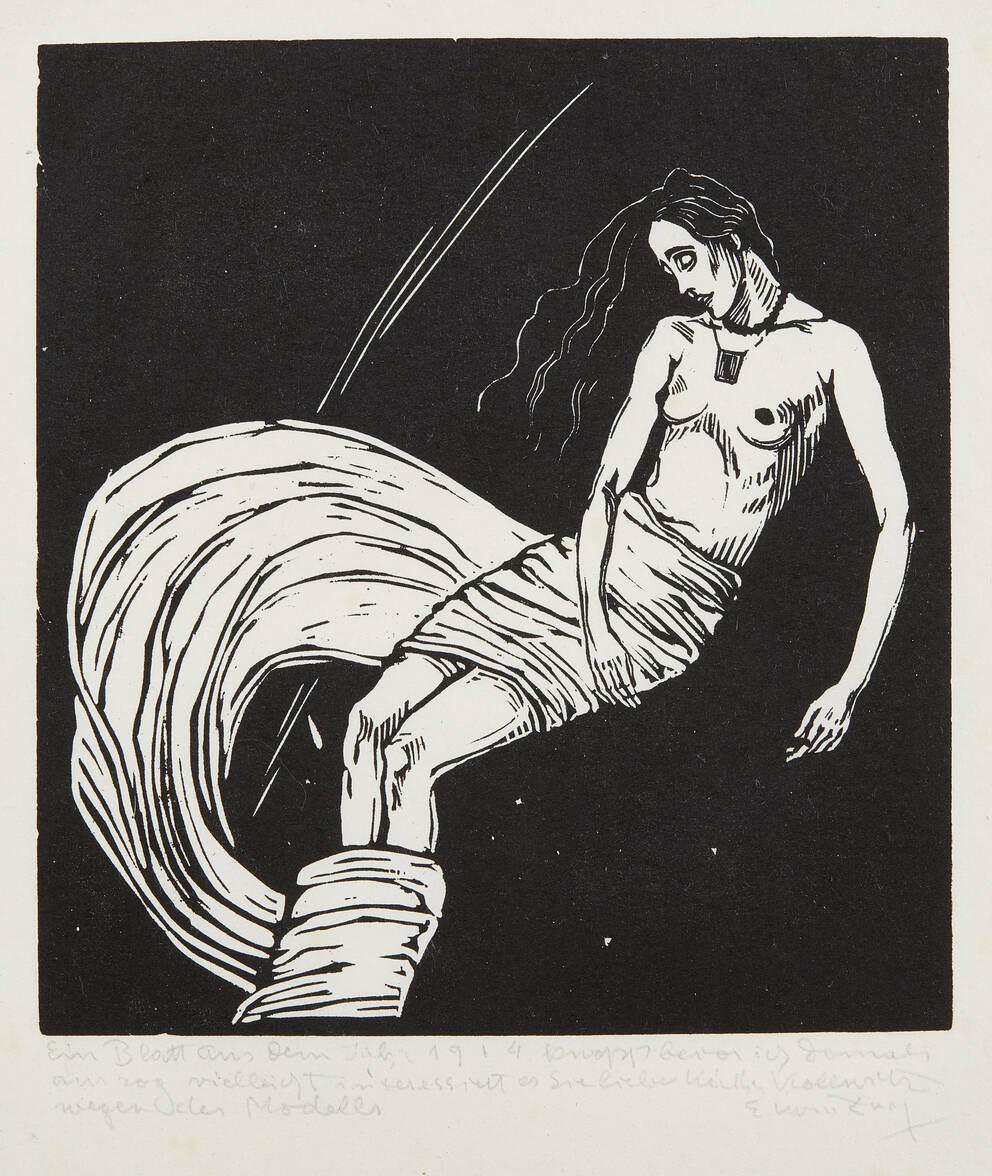 Leopold Museum,
Vienna © Family Konrad und Liselotte Lang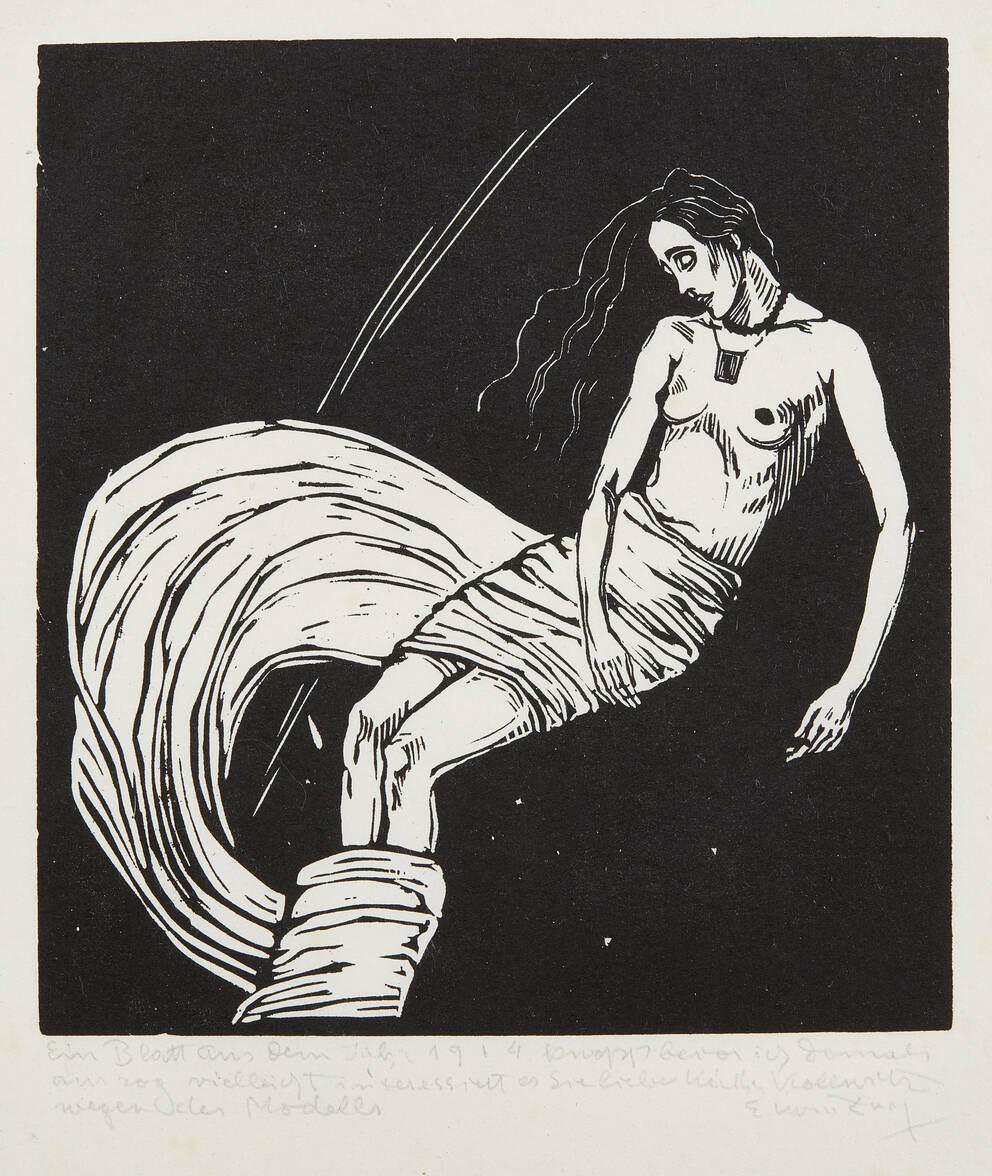 Scene from the Cycle Dante's Vita Nova
1912/13
Woodcut on Japan paper
47×34.9 cm
Artists
Erwin Lang

(Vienna 1886–1962 Vienna)
Unfortunately not on display at the moment
In 1910 the painter and graphic artist Erwin Lang (1886–1962) devoted a multi-part cycle of graphic works to his first wife Grete Wiesenthal (1885–1970). Each work shows the dancer in various postures which can be attributed to different dances. In the work Veil Dance the opulence of the fabric is used as an important means of expression: The lean body of the performer is enveloped in panels of fabric which secure her hips and feet. Rather than the body, it is the fabric that performs the movement – carrying out an animated dance that corresponds to the curved line. Through the reduction to the black and white contrast, the body and face are invested with the highest degree of emotional expression. While Lang's woodcuts at times feature elements of Jugendstil, they also exhibit Expressionist influences. The graphic artist Lang dedicated this work on paper to the German artist Käthe Kollwitz (1867–1945).
Object data
Artist/author

Title

Scene from the Cycle Dante's Vita Nova

Date

1912/13

Art movement

Hagenbund, Art Nouveau, Expressionism

Category

Graphic work

Material​/technique

Woodcut on Japan paper

Dimensions

47×34.9 cm

Signature

Signed and dedicated lower right: Käthe Kollwitz

Credit line

Leopold Museum, Vienna, Inv. 2530

Inventory access

Contributed to the Leopold Museum-Privatstiftung in 1994

Keywords
If you have further information on this object, please contact us.
Provenance
Provenance research
Leopold Museum
i
Dr. Rudolf Leopold, Wien (o.D.);
Leopold Museum-Privatstiftung, Wien (seit 1994).
For provenance related information, please contact us.