Female Nude reclining
, 1908/10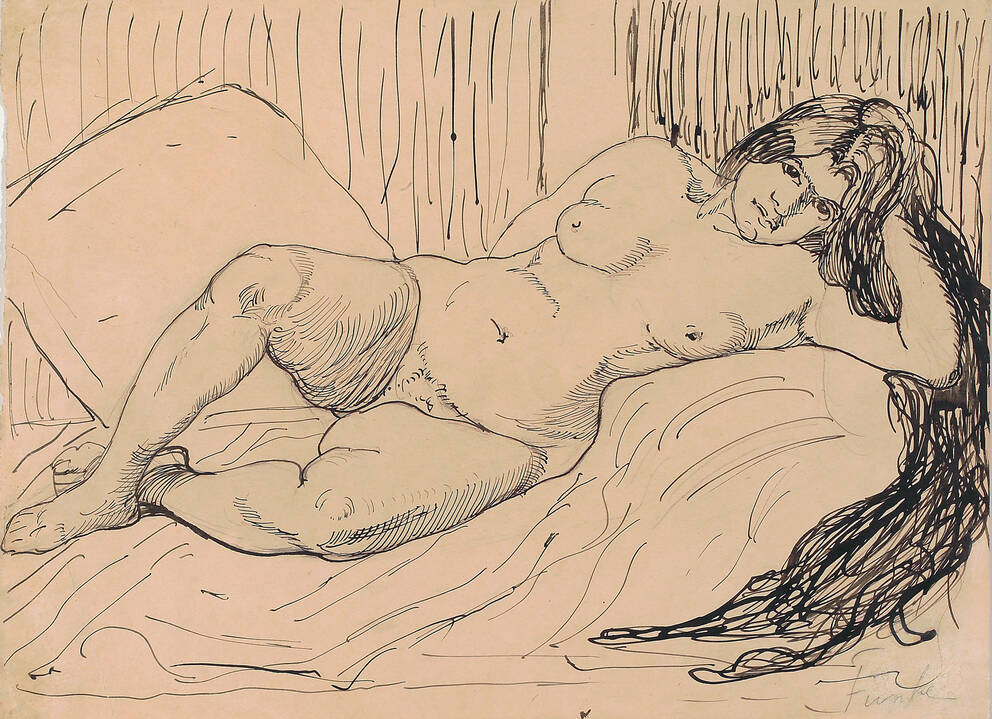 Leopold Museum,
Vienna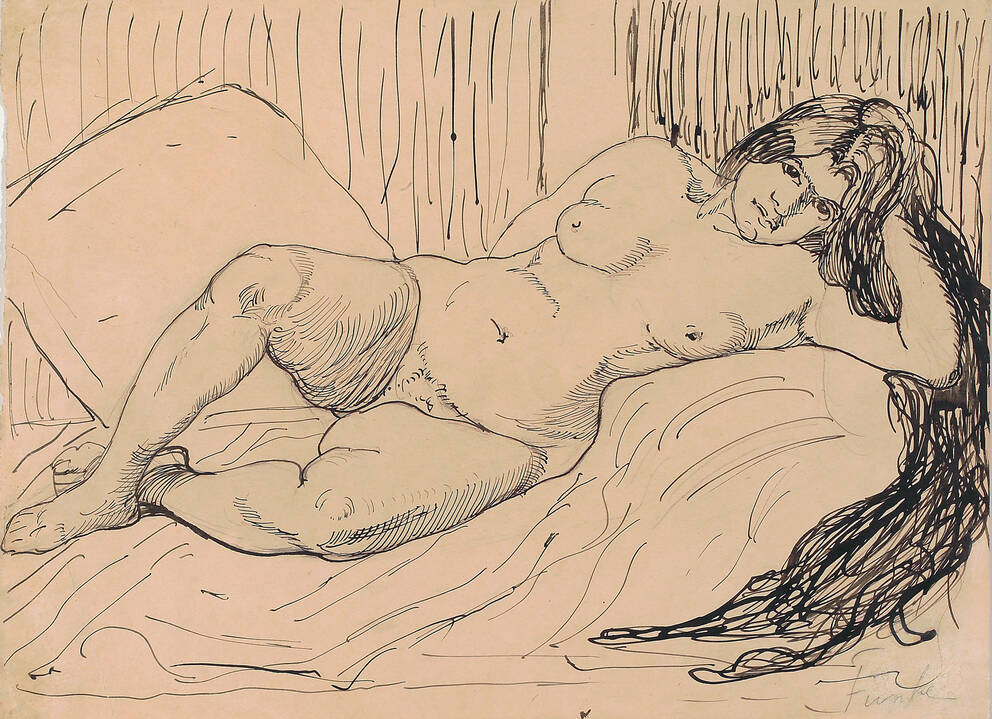 Female Nude reclining
1908/10
India ink, pen on paper
26×35 cm
Artists
Helene Funke

(Chemnitz 1869–1957 Vienna)
Unfortunately not on display at the moment
Helene Funke (1869–1957) went to Paris in 1906 where she created her first nudes. Female artists painting naked bodies were a taboo at the time. Women were acceptable as nude models but not as painters of nudes, nor were they at all permitted to attend the academy until 1920. Funke self-confidently exhibited her nudes also internationally, as she did 1917 in Stockholm, where she was represented as part of the Association of Female Visual Artists in Austria (VBKÖ). In Paris, Funke lived in the same house as the siblings Gertrud (1874–1946) and Leo Stein (1872–1947) whose apartment was a permanent rendezvous of the art scene of their time. Artists like Pablo Picasso (1881–1973) and Henri Matisse (1869-1954) were regulars there. Her works were influenced by both Expressionism and Impressionism and also Fauvism. Female Nude reclining of 1908/10 shows a self-confident naked woman reclining with her head propped up on her left hand, looking straight at the viewer.
Object data
Artist/author

Title

Female Nude reclining

Date

1908/10

Art movement

Expressionism

Category

Graphic work

Material​/technique

India ink, pen on paper

Dimensions

26×35 cm

Signature

Signed lower right: Funke

Credit line

Leopold Museum, Vienna, Inv. 2623

Inventory access

Contributed to the Leopold Museum-Privatstiftung in 1994

Keywords
If you have further information on this object, please contact us.
Provenance
Provenance research
Leopold Museum
i
Dr. Rudolf Leopold, Wien (o.D.);
Leopold Museum-Privatstiftung, Wien (seit 1994).
For provenance related information, please contact us.