Nude Girl Standing
, n. d.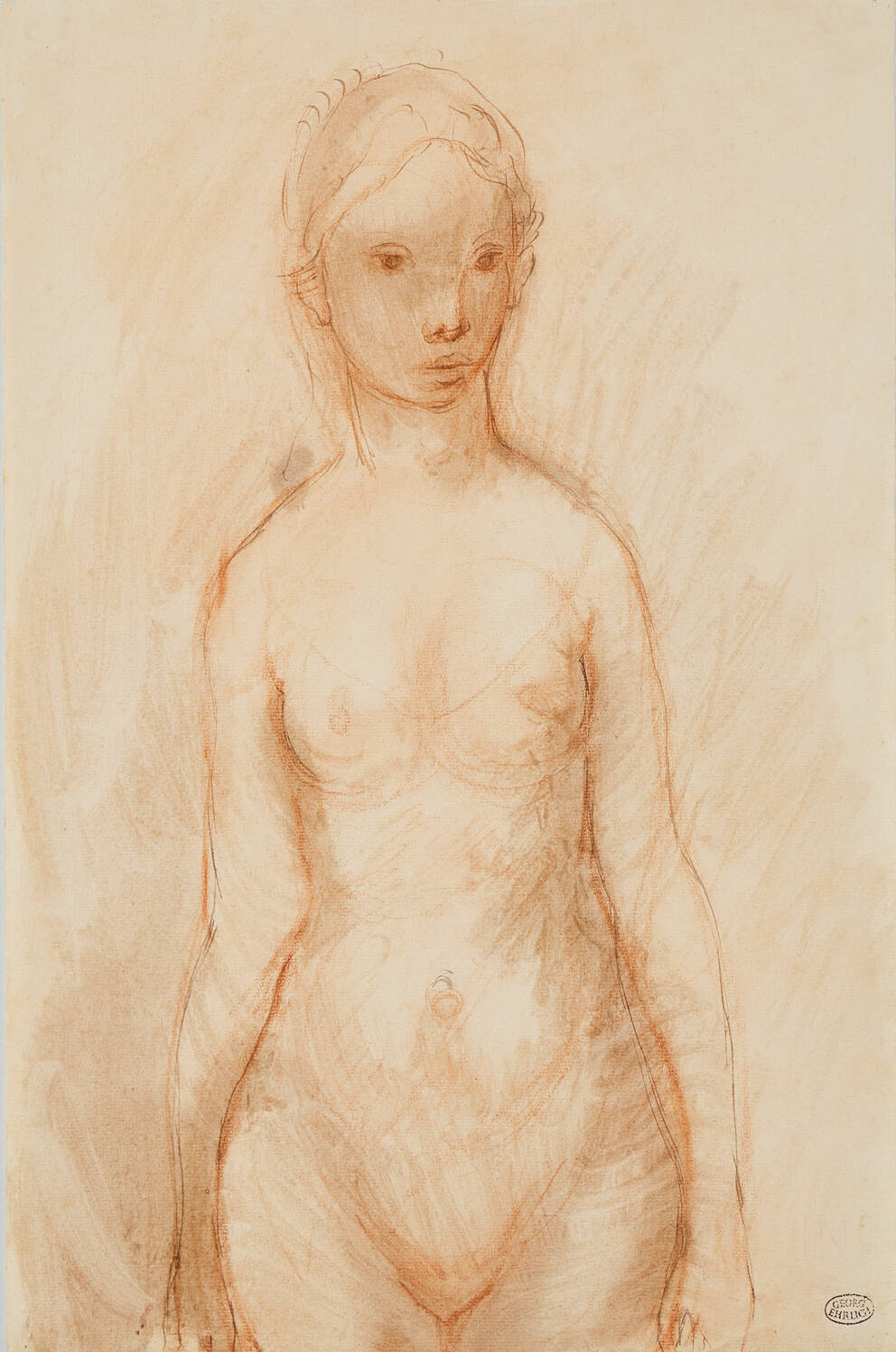 Leopold Museum,
Vienna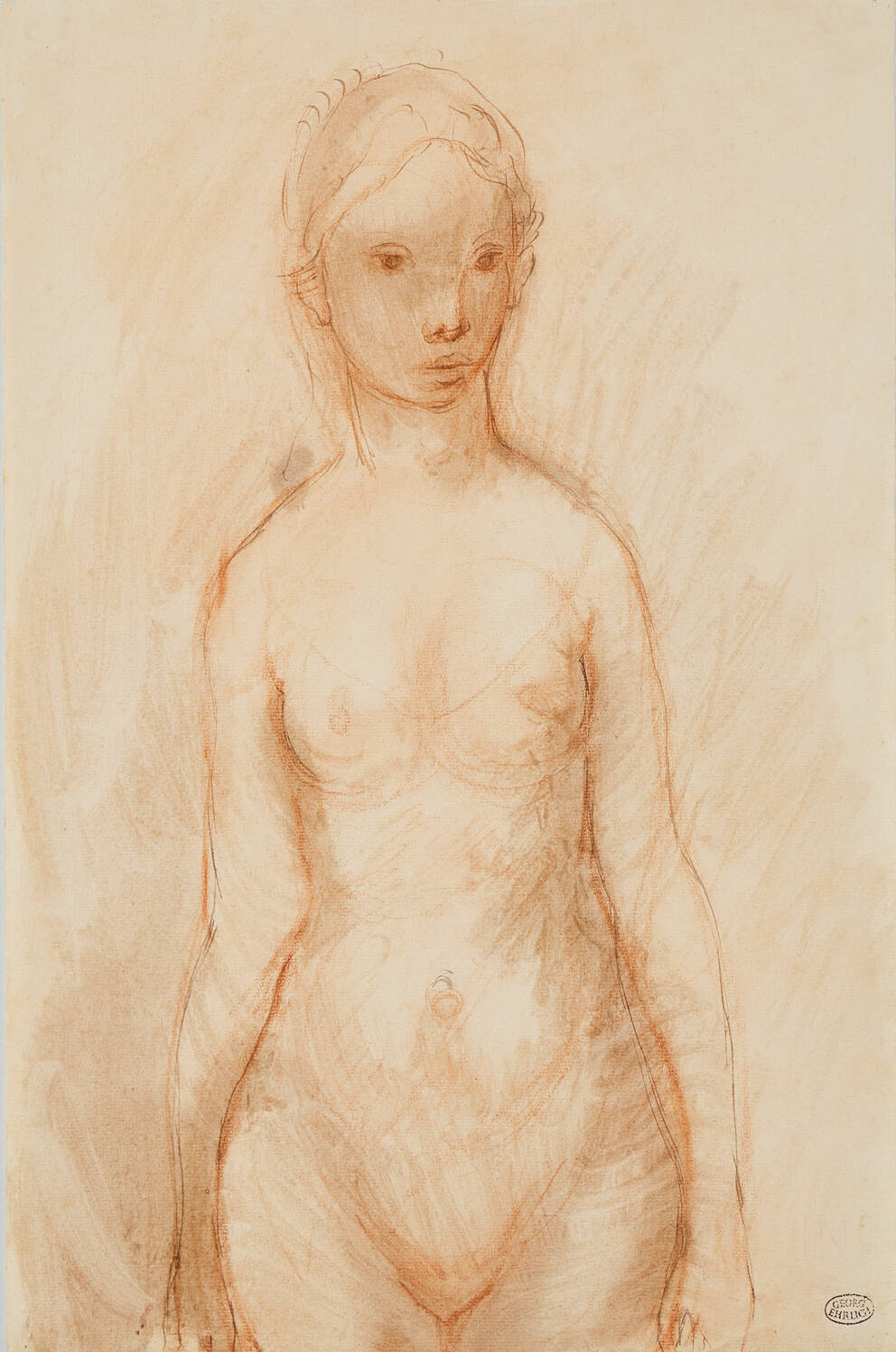 Nude Girl Standing
n. d.
Pen, red chalk on paper
48×31 cm
Artists
Georg Ehrlich

(Vienna 1897–1966 Lucerne)
Unfortunately not on display at the moment
With tender pen strokes and strong red outlines, the Austrian graphic artist and sculptor Georg Ehrlich (1897–1966) captures on the paper the silhouette of a nude girl in frontal position, unmoving. The delicate budding breasts of her youthful body are in contrast to her already pronounced feminine hips. The narrow shoulders and the arms kept close to the body emphasize her self-conscious, shy posture. Ehrlich's graphic work was informed by the impression of the Expressionists Egon Schiele (1890–1918) and Oskar Kokoschka (1886–1918). So the artist developed gently flowing, elegant linework and placed the focus of his representation on facial expression. The young girl looks amazed and questioning—the soulful expression of an adolescent sensitively rendered by Ehrlich.
Object data
Artist/author

Title

Nude Girl Standing

Date

n. d.

Art movement

Expressionism

Category

Graphic work

Material​/technique

Pen, red chalk on paper

Dimensions

48×31 cm

Signature

Name stamp lower right: GEORG EHRLICH

Credit line

Leopold Museum, Vienna, Inv. 2662

Inventory access

Contributed to the Leopold Museum-Privatstiftung in 1994

Keywords
If you have further information on this object, please contact us.