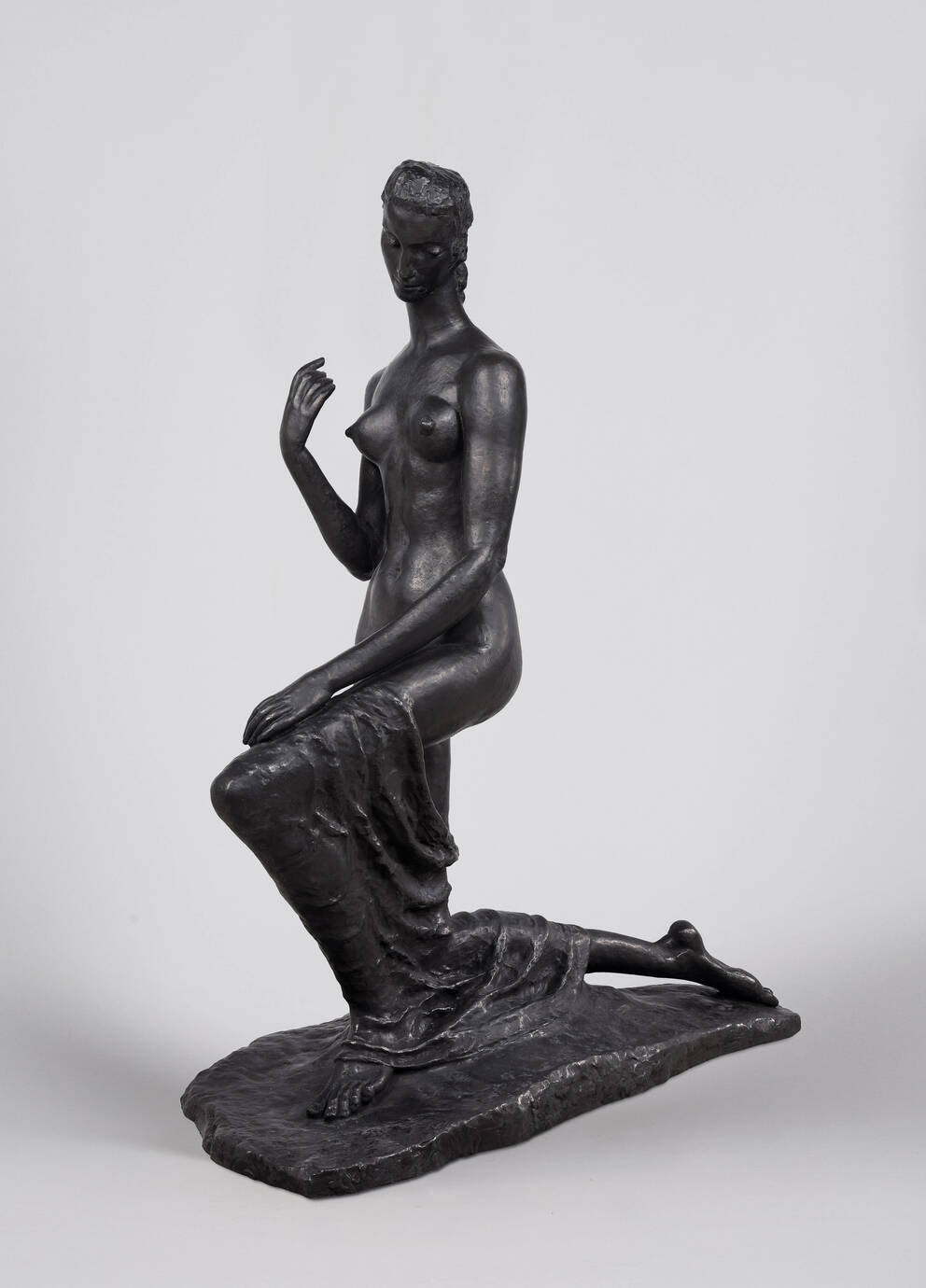 Leopold Museum,
Vienna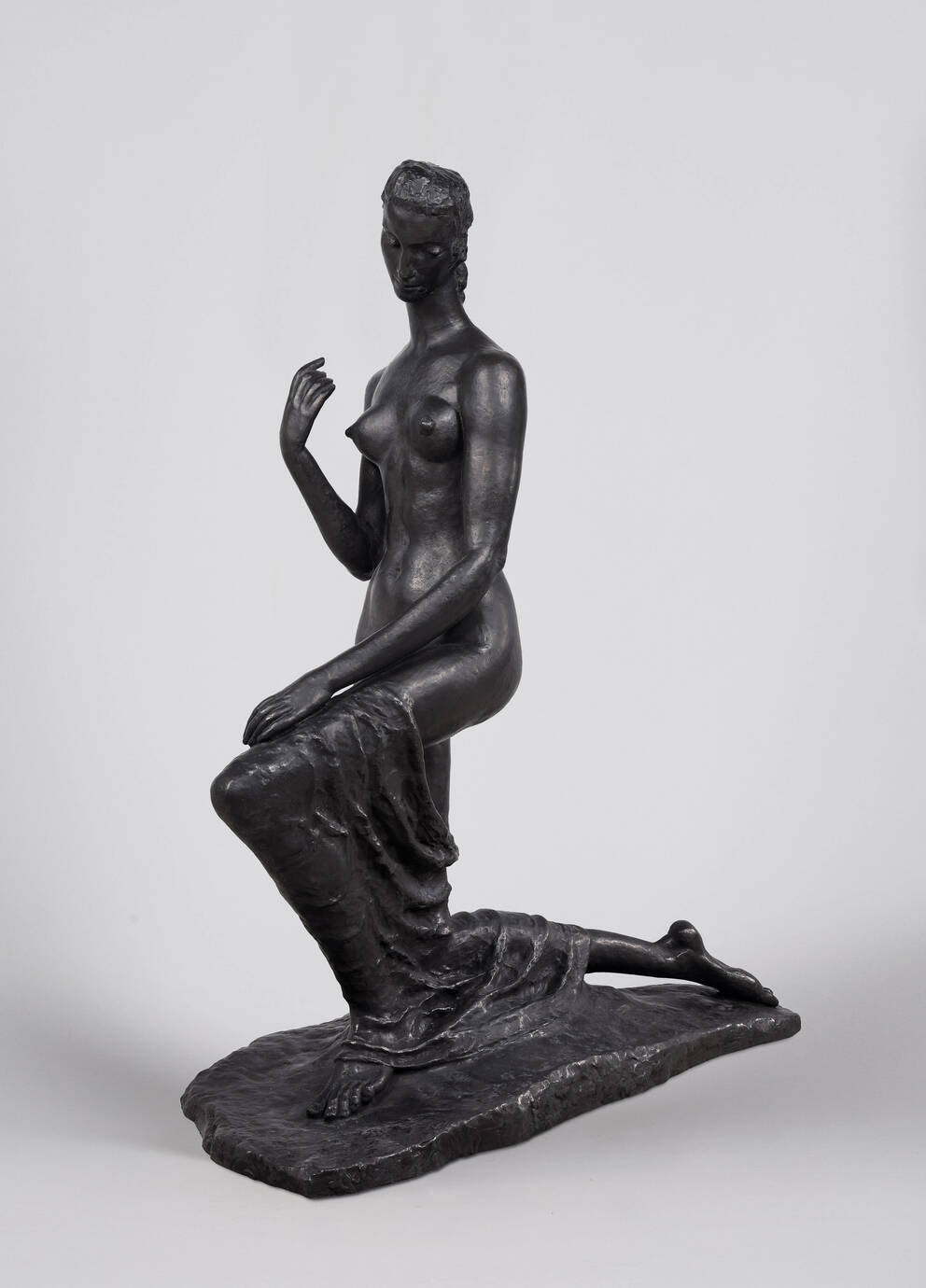 Kneeling Woman
1911
Bronze with anthracite-colored patina
174.5×67.7×140 cm
Artists
Wilhelm Lehmbruck

(Meiderich near Duisburg 1881–1919 Berlin)
Currently on display at EG
The figure of the Kneeling Woman by the German sculptor Wilhelm Lehmbruck (1881–1919) is larger than life and exceptionally slim. It was created in Paris in 1911 and marked a radical break with the proportions of classic antiquity in the artist's oeuvre. The elongated shapes, the upright body posture, the fact that one arm is bent and one extended, which suggests movement, and the instability of the kneeling position represented a surge of innovation in Lehmbruck's sculptures that would come to foreshadow and influence later developments. Simultaneously, the lowered gaze and the humbly inclined head introduce a stylistic idiom aimed at revealing mental and psychological processes in a human subject through gestures and mimics. The Kneeling Woman was presented in New York, Chicago and Boston as part of the Armory Show in 1913, winning the German sculptor international renown. The work is therefore considered not only Lehmbruck's most significant sculpture, but a prime example and prototype of Expressionist sculpture.
Object data
Artist/author

Title

Kneeling Woman

Date

1911

Art movement

Expressionism

Category

Sculpture

Material​/technique

Bronze with anthracite-colored patina

Dimensions

174.5×67.7×140 cm

Signature

Designated on the left on the plinth: LEHMBRUCK; foundry stamp on the back: H.NOACK / BERLIN – FRIEDENAU

Credit line of the permanent loan

Lehmbruck-Estate

Selection of Reference works

Wilhelm Lehmbruck. Retrospektive, hrsg. von Hans-Peter Wipplinger, Köln 2016 (Ausst.-Kat. Leopold Museum, Wien, 8.04.2016-8.07.2016).
Dietrich Schubert: Wilhelm Lehmbruck. Catalogue raisonné der Skulpturen (1891-1919), Worms 2001.

Catalogue raisonne

Keywords
If you have further information on this object, please contact us.