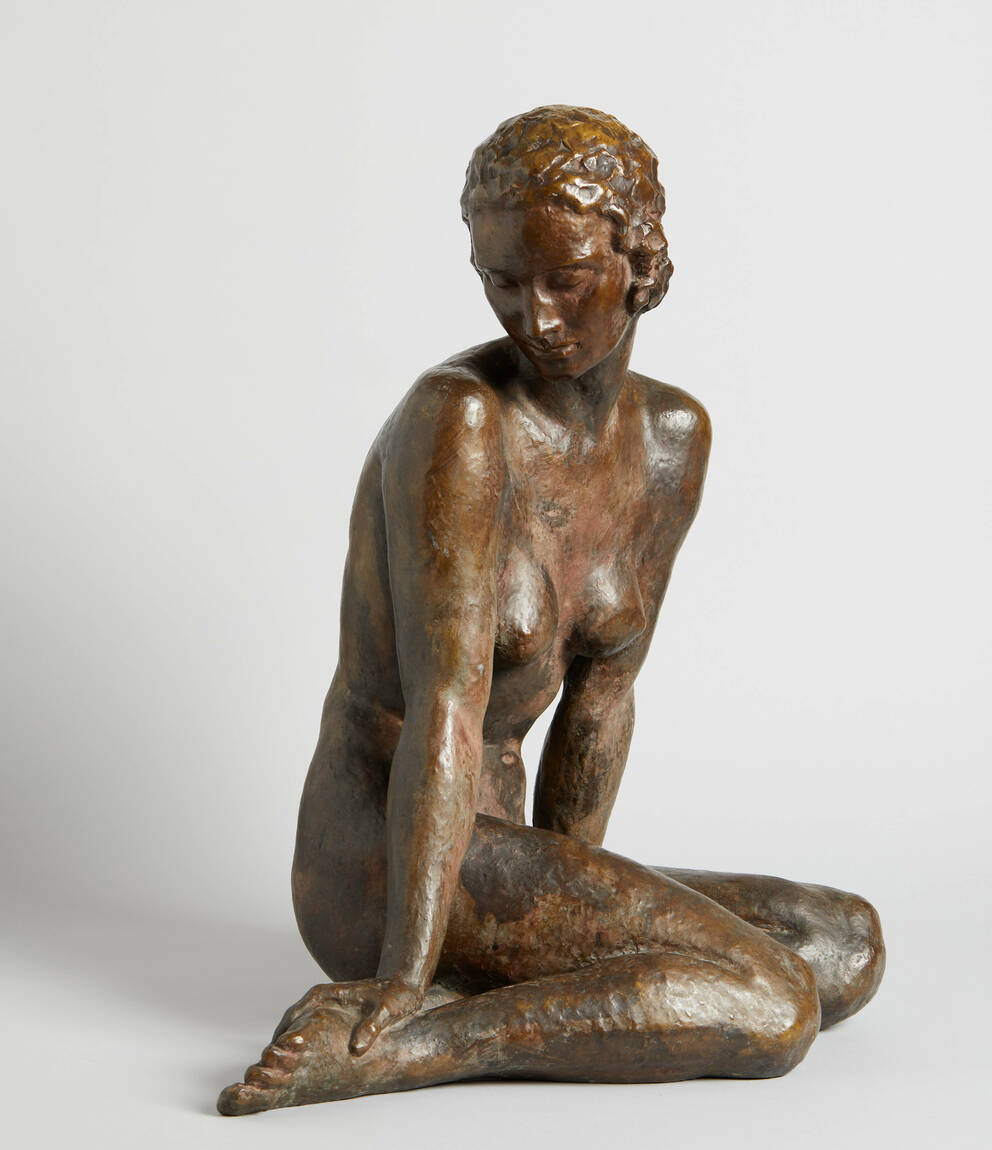 Leopold Museum,
Vienna © Bildrecht,
Vienna 2022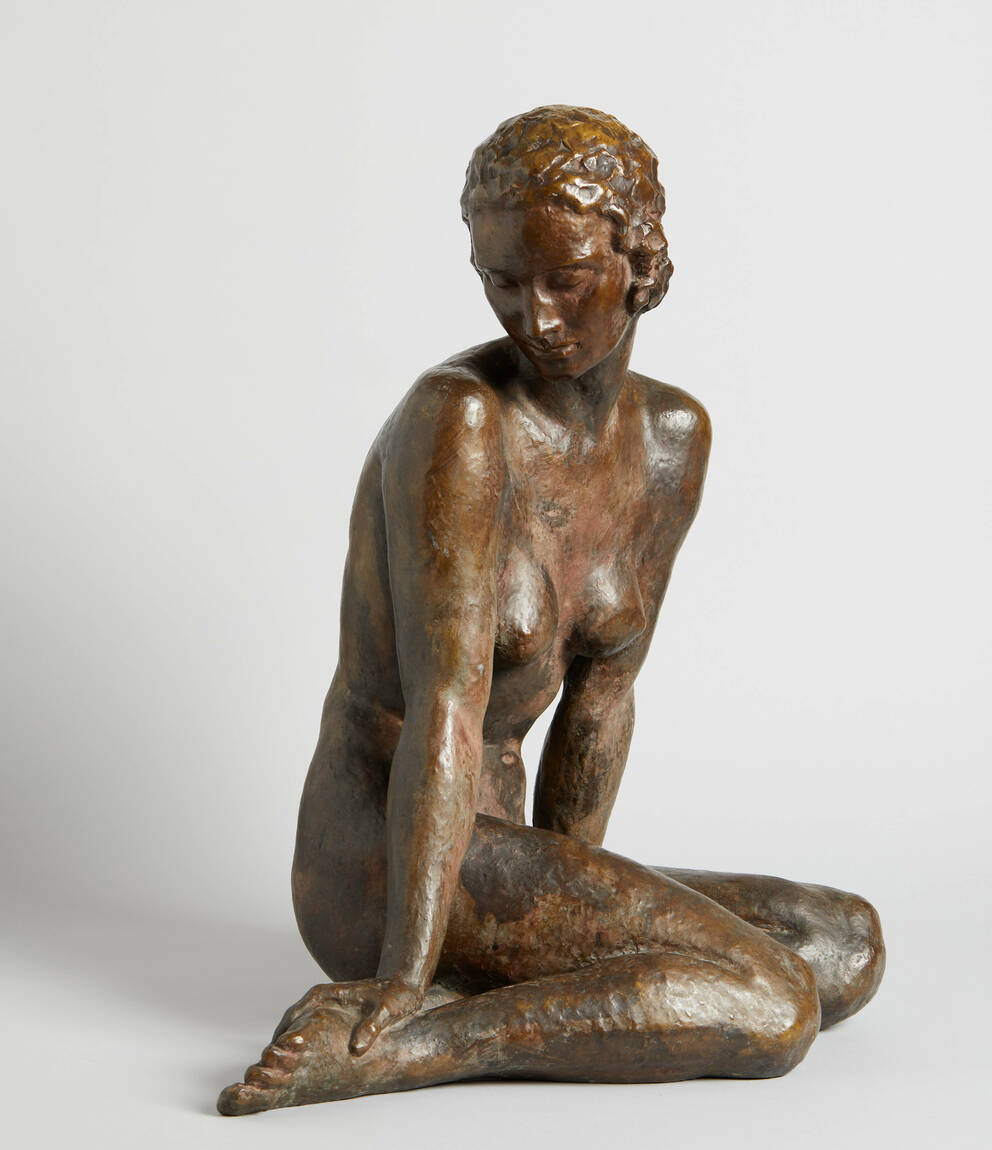 Artists
Fritz Klimsch

(Frankfurt on the Main 1870–1960 Freiburg)
Currently on display at EG
Classical physical beauty and sensual emotive expression served the sculptor Fritz Klimsch (1870–1960), who came from a family of artists, in his representational exploration of "soulful female figures." He tried to follow in the traces of a classicist tradition in his artistic treatment of the female body. Despite his studying of Auguste Rodin's ideas of displaying the processual emergence of a sculpture and of the conscious presentation of the unfinished, Klimsch saw himself as more indebted to the beauty ideal of classical antiquity. Elegiac, introverted, gazing at the ground, and sitting with her body gently turned, his female nude from 1931 does justice to the work's title, Lost in Thought. Klimsch's idealized representations of humans catered to the politically forced tastes of the early 1940s era: He made a career for himself under the Nazi regime of the "Third Reich." His work is characterized by technical skill and spiritualized expressiveness.
Object data
Artist/author

Title

Lost in Thought

Date

1931

Category

Sculpture

Material​/technique

Bronze

Dimensions

73×63×49 cm

Signature

Monogram, bottom right foot: FK; foundry stamp: H. Noak Berlin Friedenau

Credit line

Private collection

Selection of Reference works

Wien 1900. Aufbruch in die Moderne, hrsg. von Hans-Peter Wipplinger, Wien 2019 (Ausst.-Kat. Leopold Museum, Wien, ab 15.03.2019).
Hermann Braun: Fritz Klimsch. Werke, Hannover 1980.

Keywords
If you have further information on this object, please contact us.