Fashion figurine. From the portfolio collection "Vienna Fashion 1914/5", page III
, 1915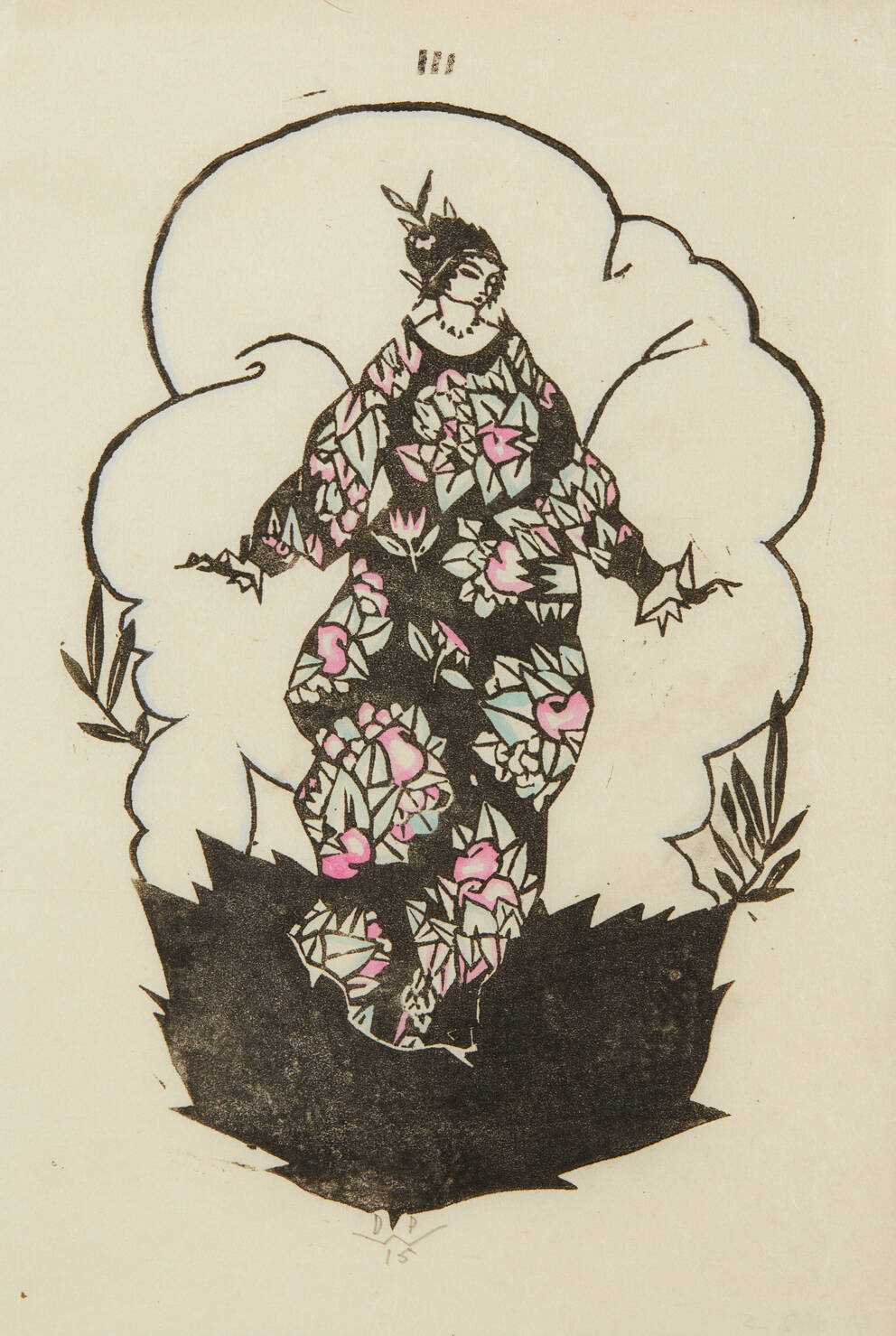 Leopold Museum,
Vienna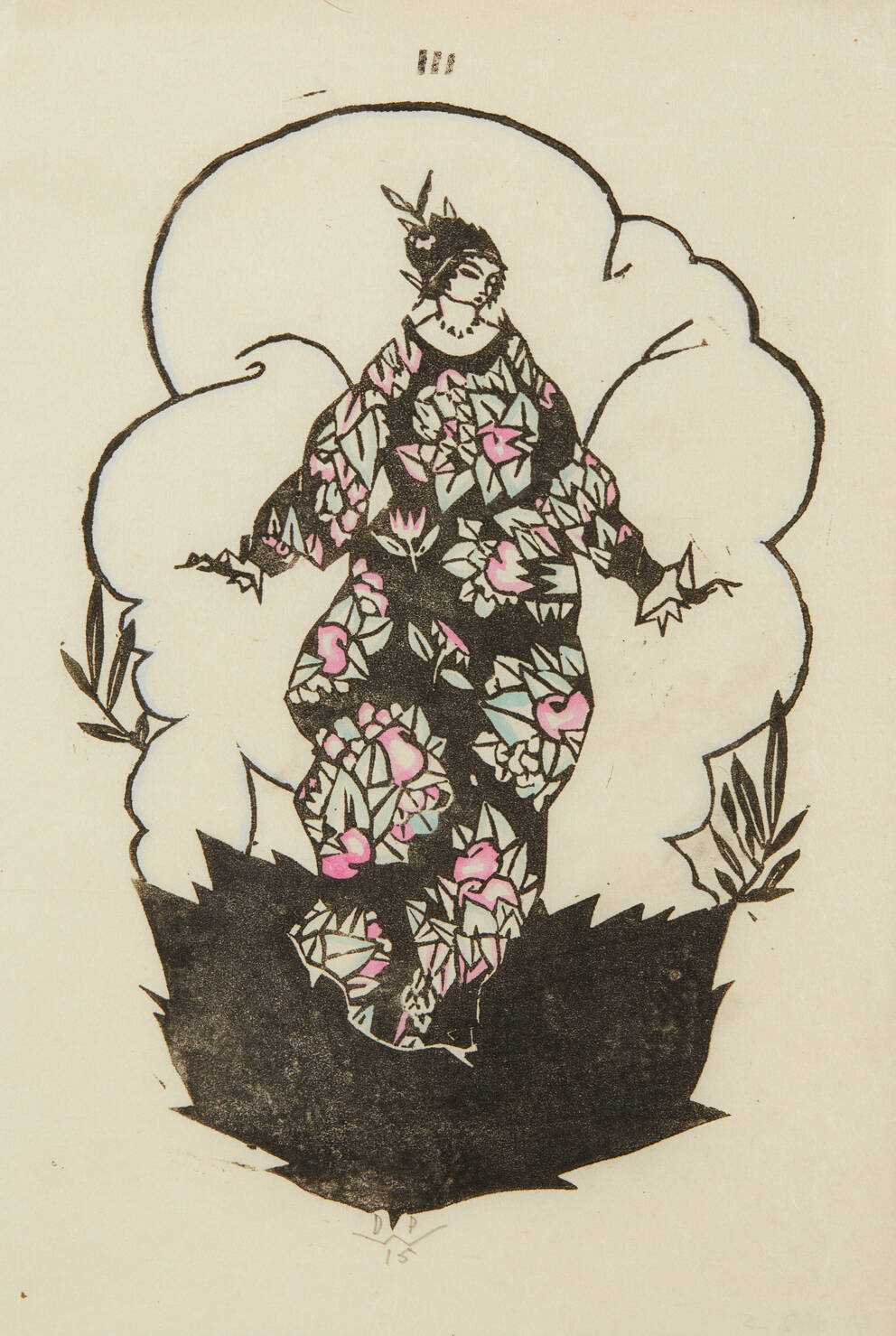 Fashion figurine. From the portfolio collection "Vienna Fashion 1914/5", page III
1915
Colored linocut on paper
30.1×20.6 cm
Artists
Dagobert Peche

(St. Michael im Lungau 1887–1923 Mödling)
Unfortunately not on display at the moment
In 1911, the Wiener Werkstätte established its own fashion department. The impetus behind this was the idea of the Gesamtkunstwerk, which was supposed to encompass all areas of life. Aside from other artists, the architect, designer and graphic artist Dagobert Peche (1887–1923) also contributed a number of designs for the art-print portfolio collection Vienna Fashion 1914/15, comprised of a total of 12 portfolios. The first one, from which this print is taken, had a print run of 100, while of all the others only 50 copies were printed. These small numbers illustrate that these portfolios were made less for collectors than for interested customers as presentation images in the sales outlets and studios of the Wiener Werkstätte. Peche chose the technique of linocut for this sheet, in which he placed a multiply arched cartouche, reminiscent of billowing clouds, as a frame. Put in position on a piece of lawn is the real protagonist: an elegant lady in a full-length balloon dress made of a fabric printed with floral motifs. Fashionwise, the Wiener Werkstätte consistently followed its own ideas rather than trends from Paris.
Object data
Artist/author

Title

Fashion figurine. From the portfolio collection "Vienna Fashion 1914/5", page III

Date

1915

Art movement

Wiener Werkstätte

Category

Graphic work

Material​/technique

Colored linocut on paper

Dimensions

30.1×20.6 cm

Signature

Monogrammed and dated center left: D P 15; designated upper center: III

Credit line

Leopold Museum, Vienna, Inv. 1612. Patron: Ilse Köpke

Inventory access

Contributed to the Leopold Museum-Privatstiftung in 1994

Keywords
If you have further information on this object, please contact us.
Provenance
Provenance research
Leopold Museum
i
Dr. Rudolf Leopold, Wien (o.D.);
Leopold Museum-Privatstiftung, Wien (seit 1994).
For provenance related information, please contact us.