Crucified. Study of the Calvary triptych for the vestry of the John the Baptist Churchin in Tapiau
, 1892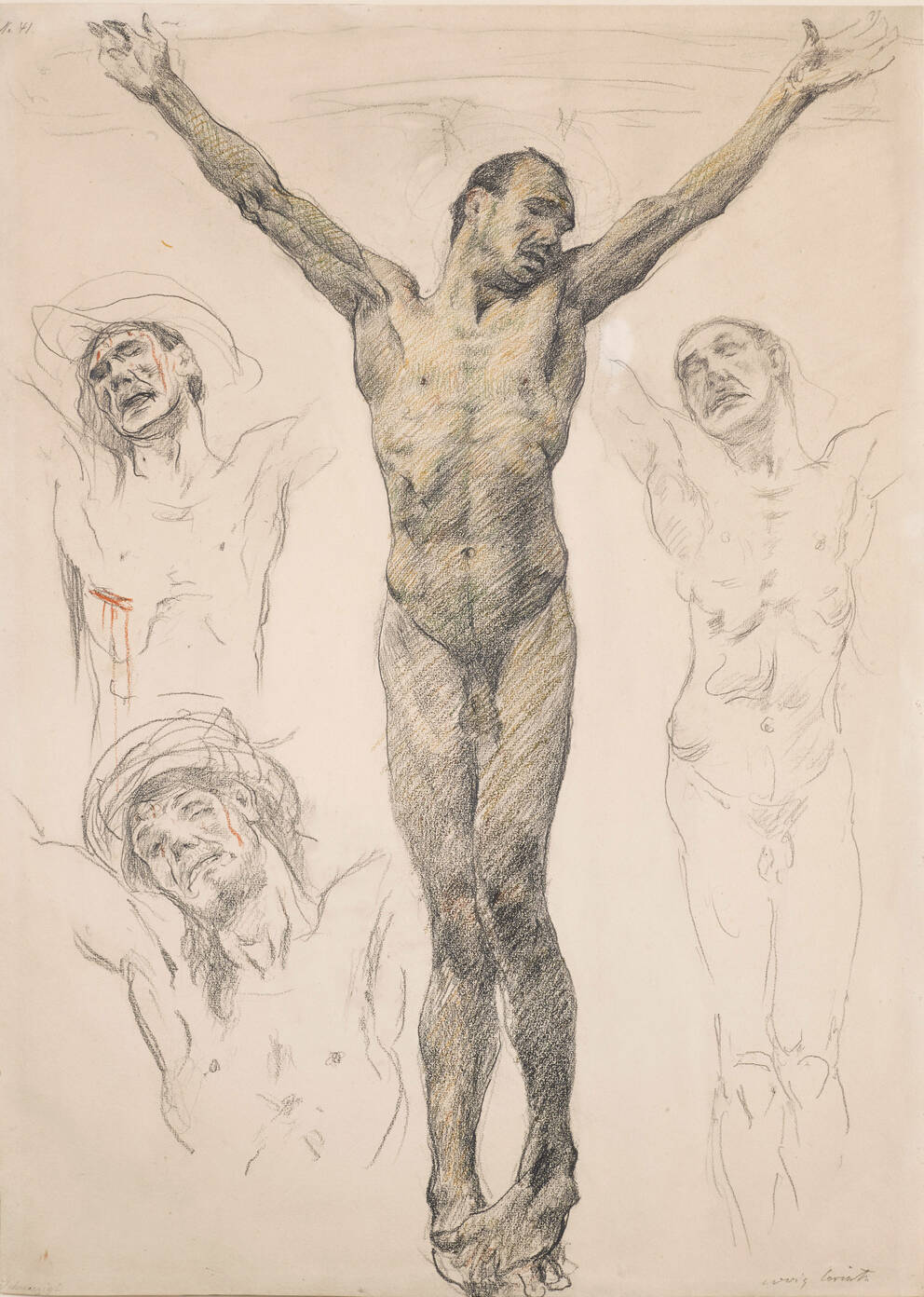 Leopold Museum,
Vienna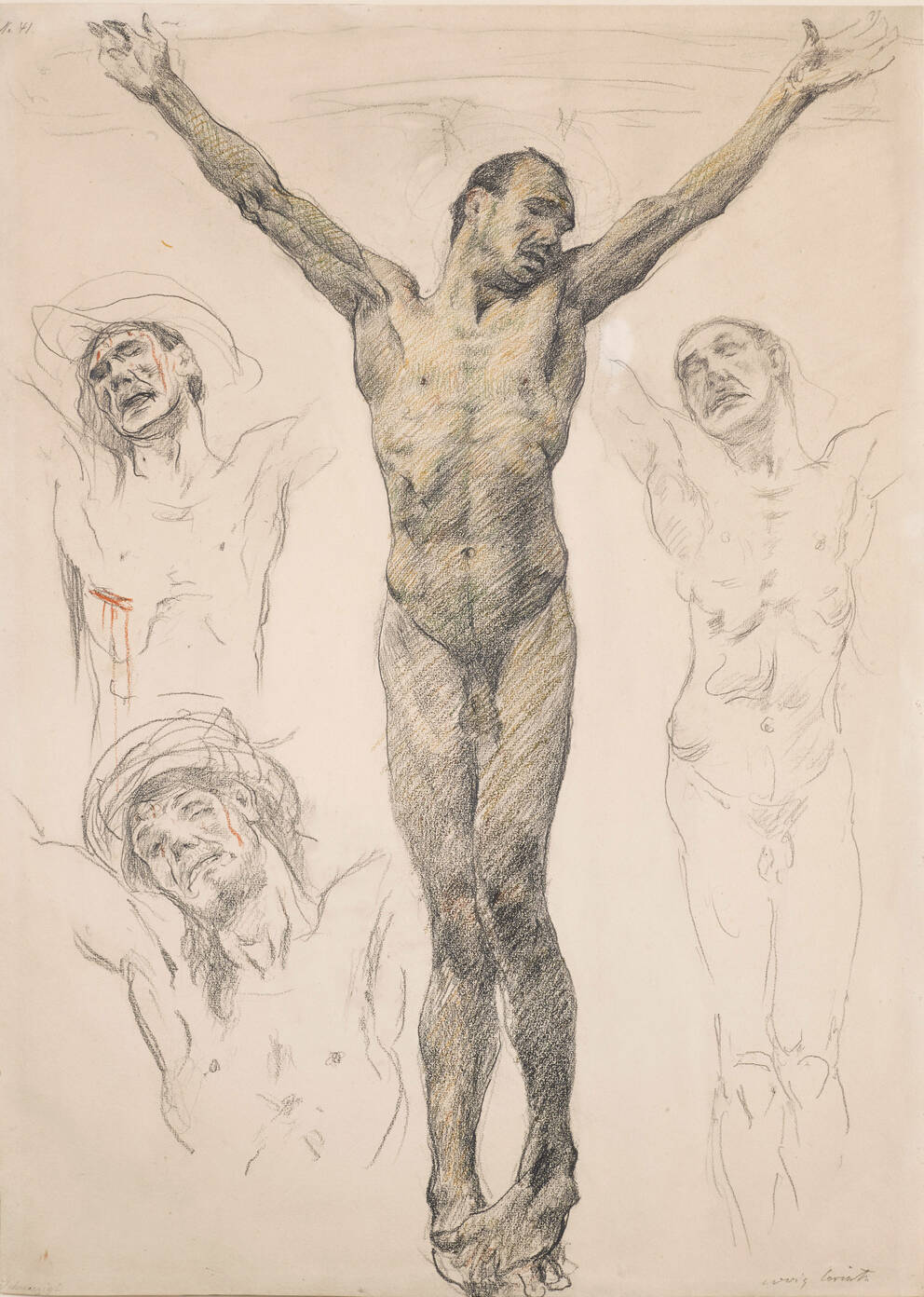 Crucified. Study of the Calvary triptych for the vestry of the John the Baptist Churchin in Tapiau
1892
Chalk on paper
67.8×48.9 cm
Artists
Lovis Corinth

(Tapiau/Gwardeisk 1858–1925 Zandvoort)
Unfortunately not on display at the moment
Lovis Corinth (1858–1925) explores the motif of the crucified in this drawing. While three figures are done in a very sketchy style, the central figure is completely detailed in a naturalistic manner. The presence of the male nude model is still palpable her, and not yet that of the exalted figure of Christ nailed to the cross. This sheet of studies showing two variations of the head bent to the side probably served as a model for a crucifixion triptych executed later which Corinth donated to the church in his native town of Tapiau, East Prussia (today Gvardeysk, Russia). The great temporal distance between the making of the drawing and the execution of the painting suggests the use of older study material. The triptych has been lost since 1945 and is known only from amateur photos.
Object data
Artist/author

Title

Crucified. Study of the Calvary triptych for the vestry of the John the Baptist Churchin in Tapiau

Date

1892

Art movement

Naturalism I Realism

Category

Graphic work

Material​/technique

Chalk on paper

Dimensions

67.8×48.9 cm

Signature

Signed lower right using pencil: Lovis Corinth; designated lower left using pencil: Gekreuzigt; numbered upper left: N. 41

Credit line

Leopold Museum, Vienna, Inv. 2746

Inventory access

Contributed to the Leopold Museum-Privatstiftung in 1994

Selection of Reference works

Linie und Form. 100 Meisterzeichnungen aus der Sammlung Leopold, hrsg. von Franz Smola/Fritz Koreny, Wien 2014 (Ausst.-Kat. Leopold Museum, Wien, 23.05.2014–20.10.2014).

Keywords
If you have further information on this object, please contact us.