Female Nude, Sitting
, n. d.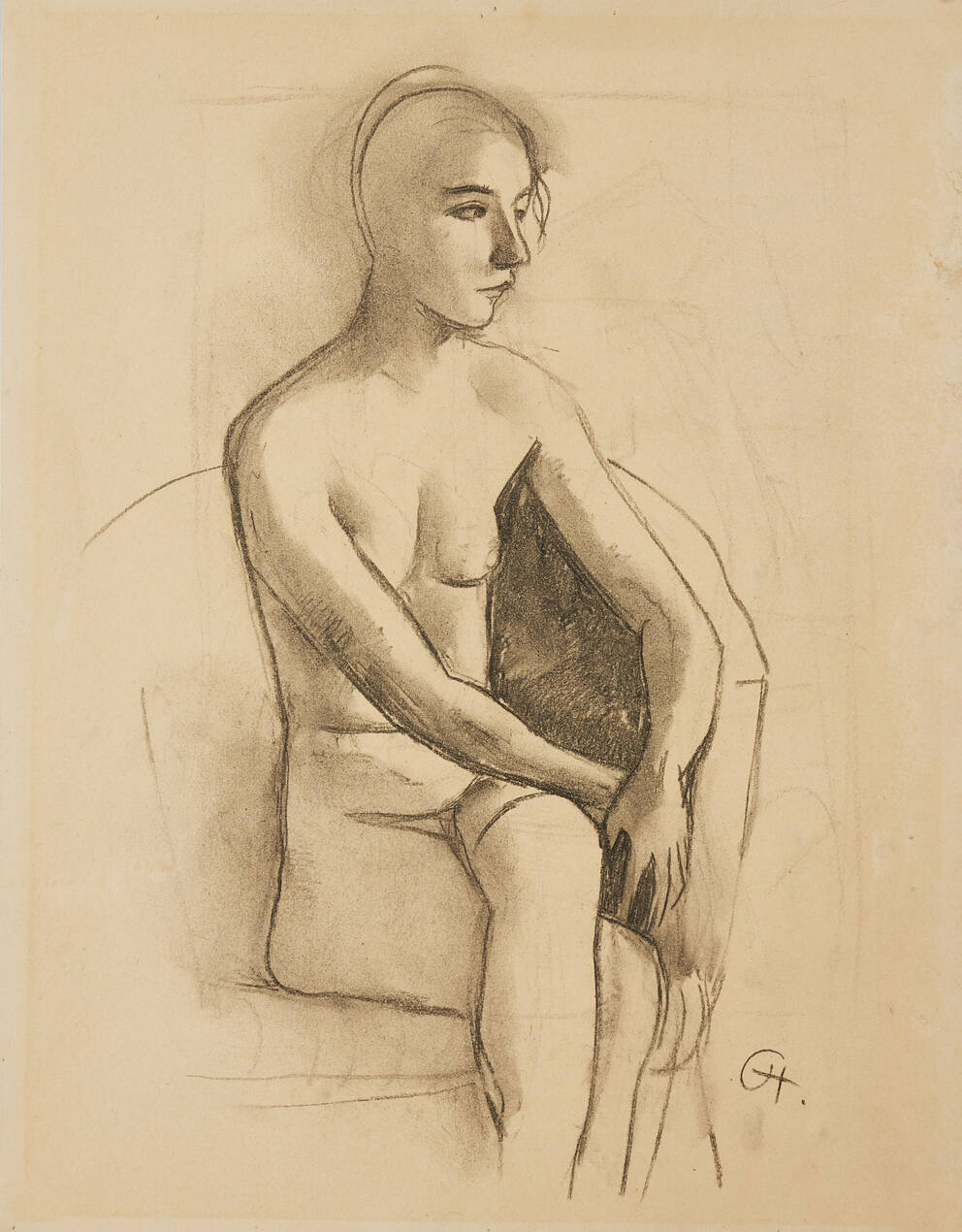 Leopold Museum,
Vienna © Bildrecht,
Vienna 2022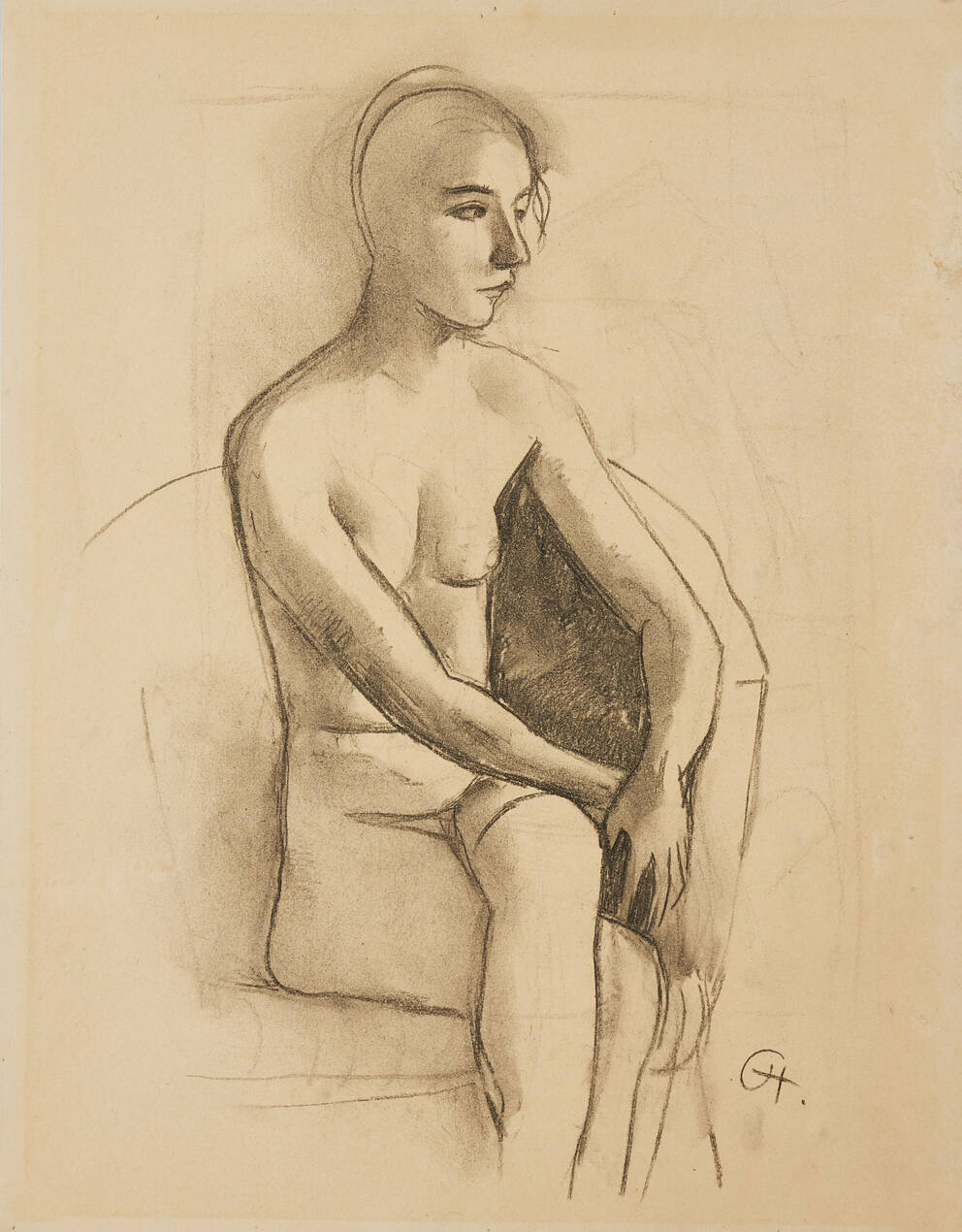 Female Nude, Sitting
n. d.
Pencil on paper
50.2×39.3 cm
Artists
Karl Hofer

(Karlsruhe 1878–1955 Berlin)
Unfortunately not on display at the moment
The figure, formulated by the painter and graphic artist Karl Hofer (1878–1955) with soft pencil strokes, flowing contours and an emphasis on individual details through compacting, short hatching and smudging, appears enraptured, diaphanous and androgynous. With his undated drawing Female Nude, Sitting, Hofer illustrated his empathetic approach to his figures and his sensitive depiction of humanness. Sitting cross-legged and slightly turned to the side in a chair enveloping her body, her sideways glance gazing into the distance, the reduced depiction of the earless, rotund-ovoid head with the mask-like, expressionless face appears other-worldly, timeless and removed from reality. As with many of Hofer's human depictions, the seated nude has a metaphysical quality and represents a mythical concept of man for which he was labeled "decadent" and defamed by the National Socialist regime as a "degenerate artist".
Object data
Artist/author

Title

Female Nude, Sitting

Date

n. d.

Art movement

New Objectivity, Expressionism

Category

Graphic work

Material​/technique

Pencil on paper

Dimensions

50.2×39.3 cm

Signature

Monogrammed lower right

Credit line

Leopold Museum, Vienna, Inv. 2753

Inventory access

Contributed to the Leopold Museum-Privatstiftung in 1994

Keywords
If you have further information on this object, please contact us.
Provenance
Provenance research
Leopold Museum
i
Dr. Rudolf Leopold, Wien (o.D.);
Leopold Museum-Privatstiftung, Wien (seit 1994)
For provenance related information, please contact us.